To Paul: this is how you spent the day you turned 5 years old.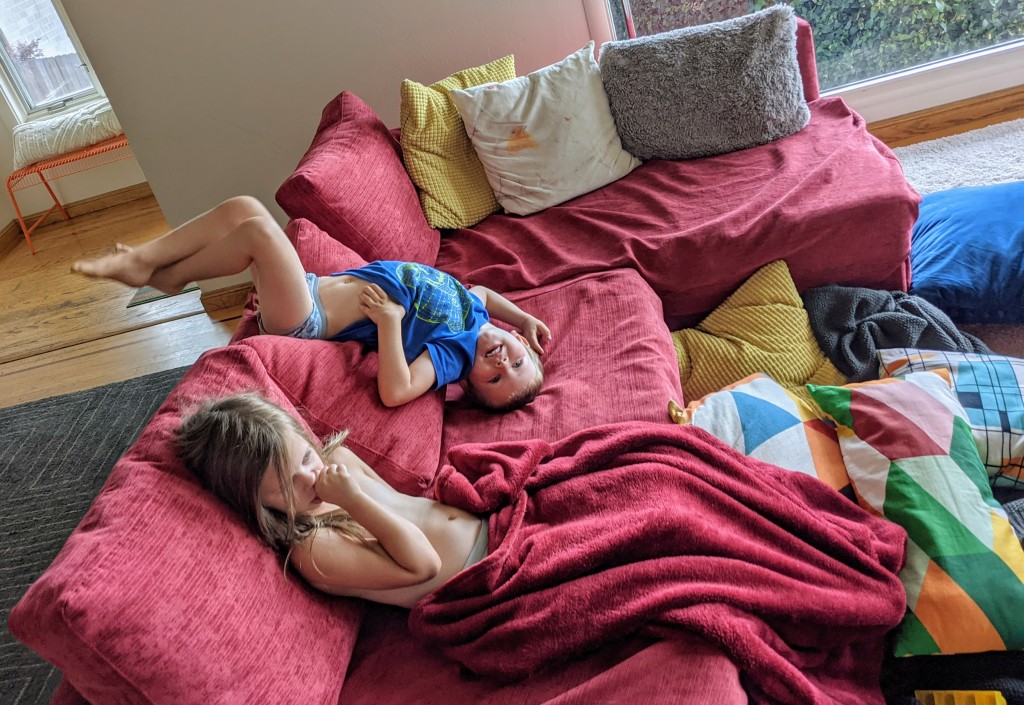 It is your birthday, and you are NOT sleeping in. At 6:15 you're up and at 'em, rampaging around the house and refusing a breakfast of mini-pancakes and sprinkles (you do eat all the fruit on offer). We let you watch a little TV so Dad can go on an extra-long run and I can make birthday decorations and pack for our day of adventures. At 9, Uncle George shows up, and we pack into the car for our first stop: race cars.
We walk through the gates at Scandia Fun Park in Fairfield the minute they open, and Dad takes you on two trips around the track in a go-cart. You love it. I redeem our tickets for golf clubs and balls, and we play a fast-and-loose 15-ish holes, where you sort of randomly push your ball toward each hole, picking it up when it's not behaving.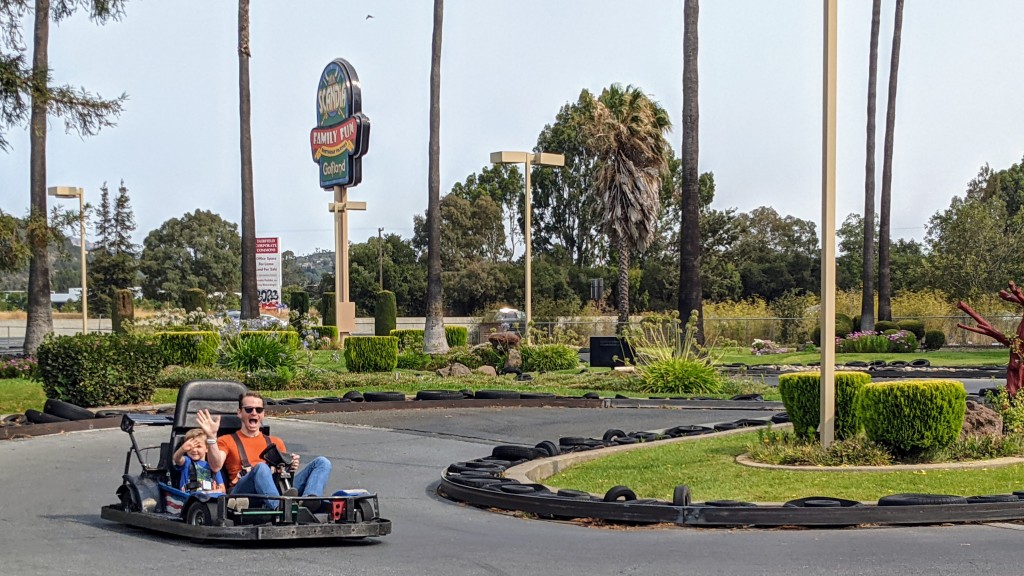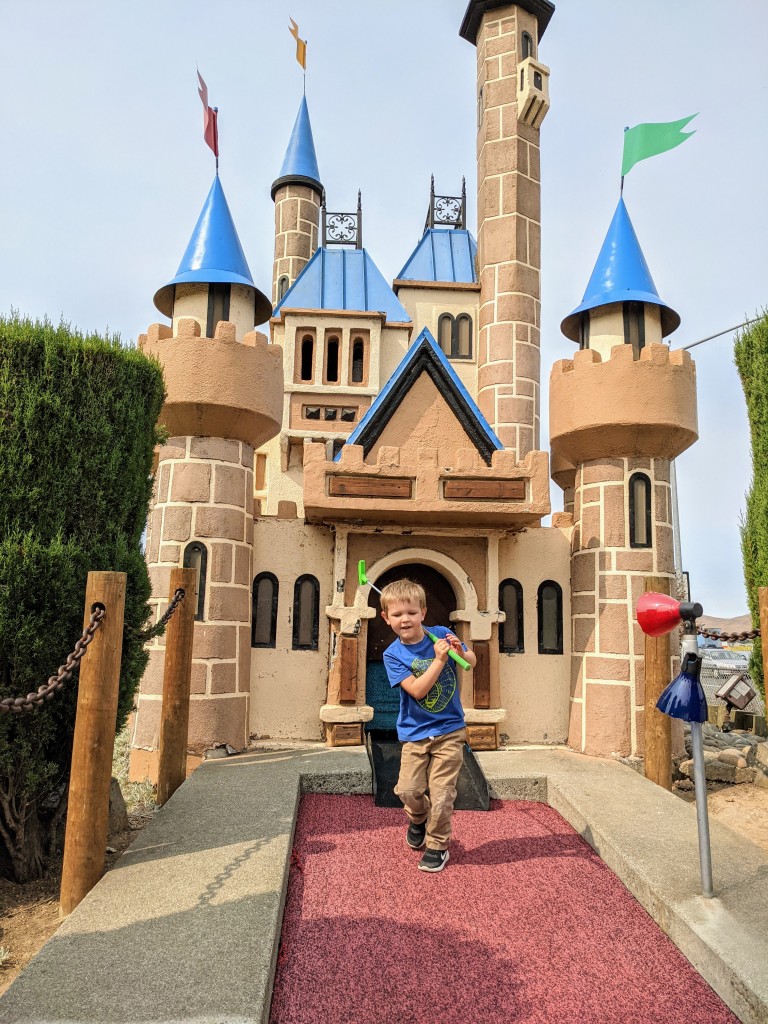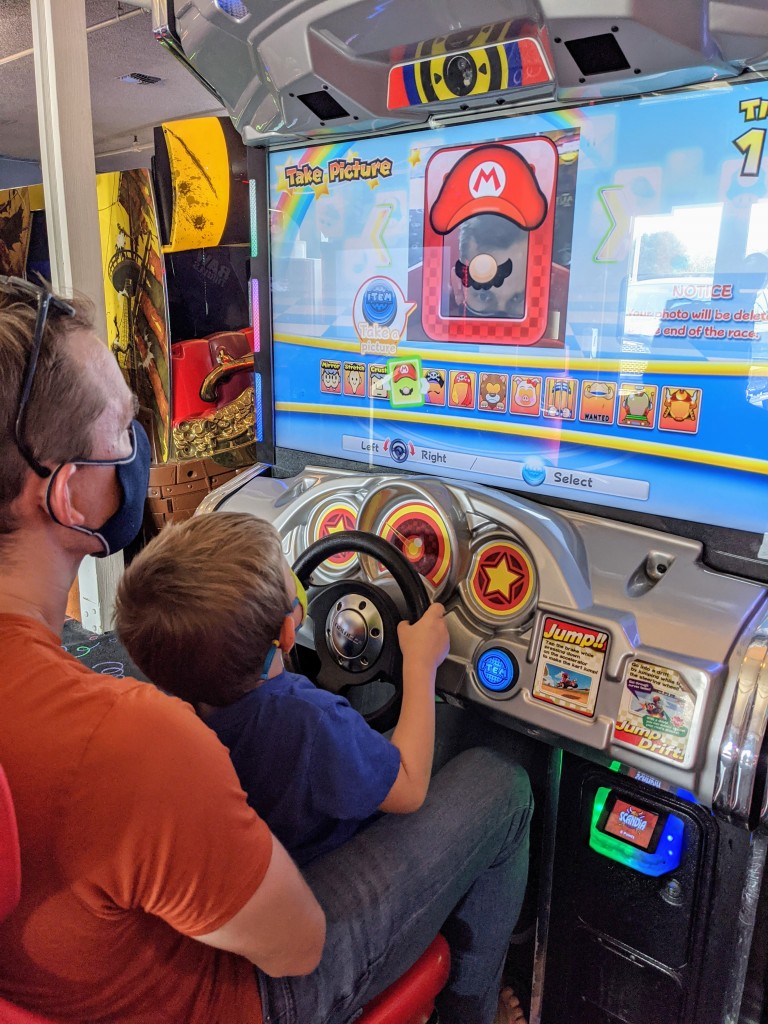 Outdoor activities accomplished, we venture into the arcade, and you and Dad have fun with some racing games. Annie cashes in the tickets she's convinced George to win for her, buying you each a jolly rancher, a bouncy ball, and a sparkly ring.
Time for more treats. We drive a couple of miles up the road to Mecca: The Jelly Belly FACTORY. We start off with chicken nuggets shaped like jelly beans in their cafe, then begin our tour. The factory is a bit loud for you, but you enjoy watching the robot arms load bags into boxes, and running from window to window to see the next view. Tour accomplished, we hit the gift shop, and you walk away with arms full of Harry Potter and Frozen-themed treats. On the ride home, you melt a chocolate frog all over yourself and fall asleep.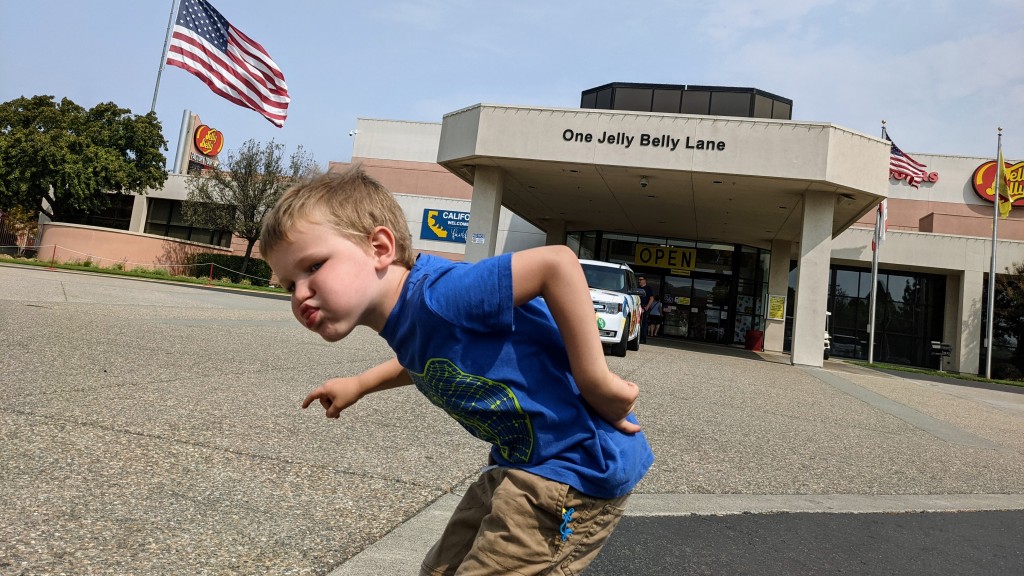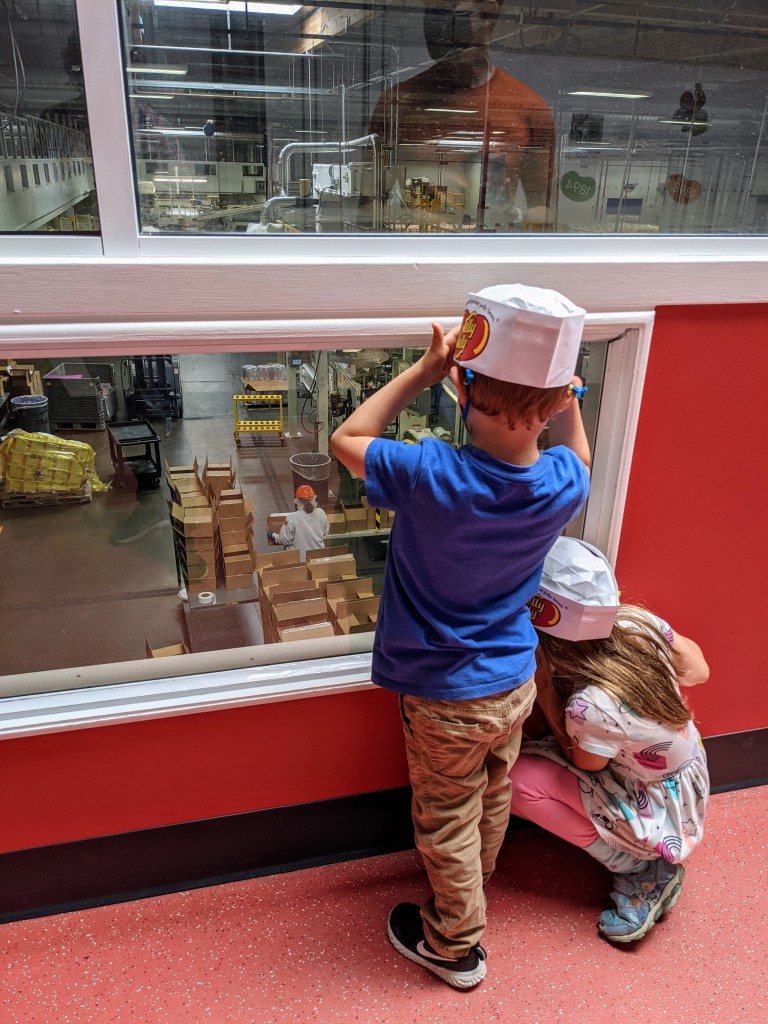 We drop George at his home and head back to ours. You and Dad go pick out cupcakes from Love at First Bite, where we got cupcakes for our wedding *cough cough* years ago. We enjoy a bit of down-time/play-time/movie-time before another old friend, Laurel, and her 6-year-old Lars arrive. They have brought you a present: a lego race car. "THIS IS EXACTLY THE RACE CAR I WANTED!" you exclaim, and lego-master Lars helps you put it together (with a bit of Dad assistance). Relationship sealed, you splash in the hot tub together while I imagine you with an older brother.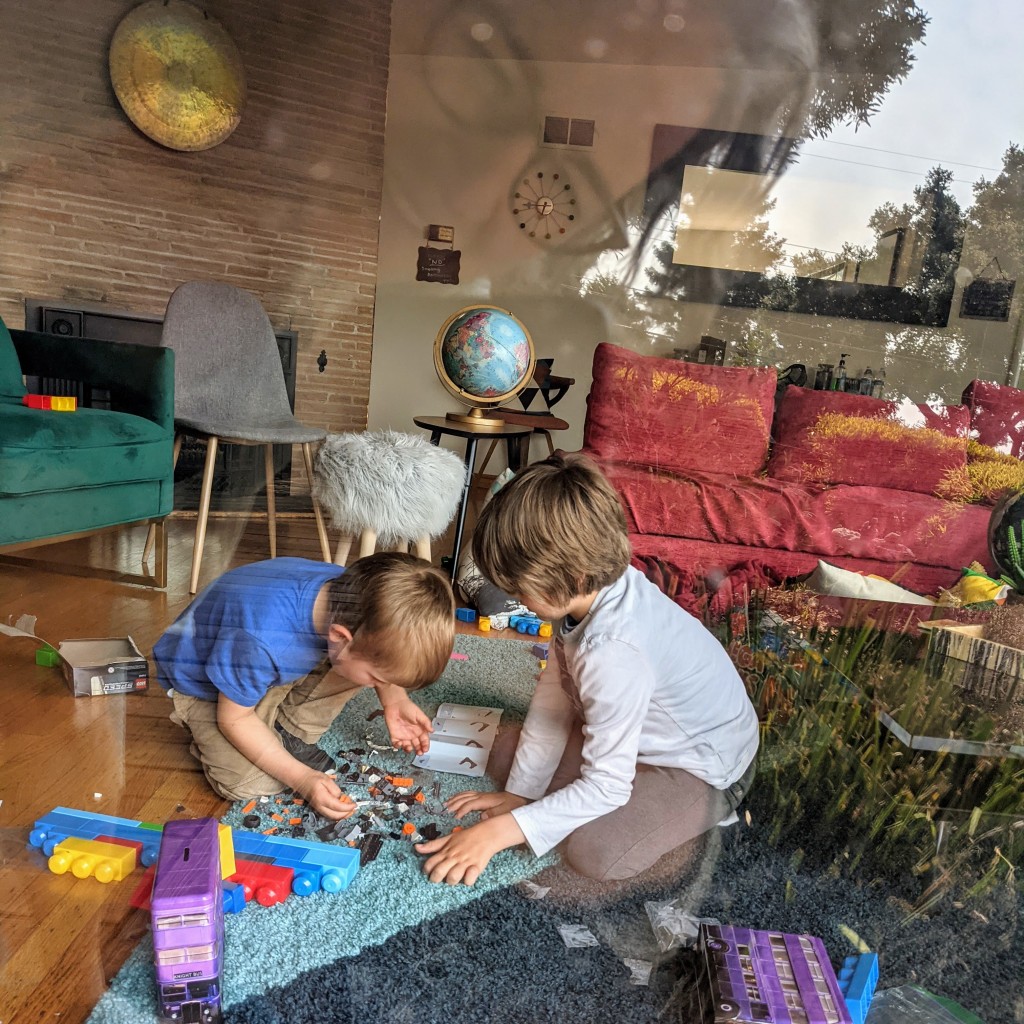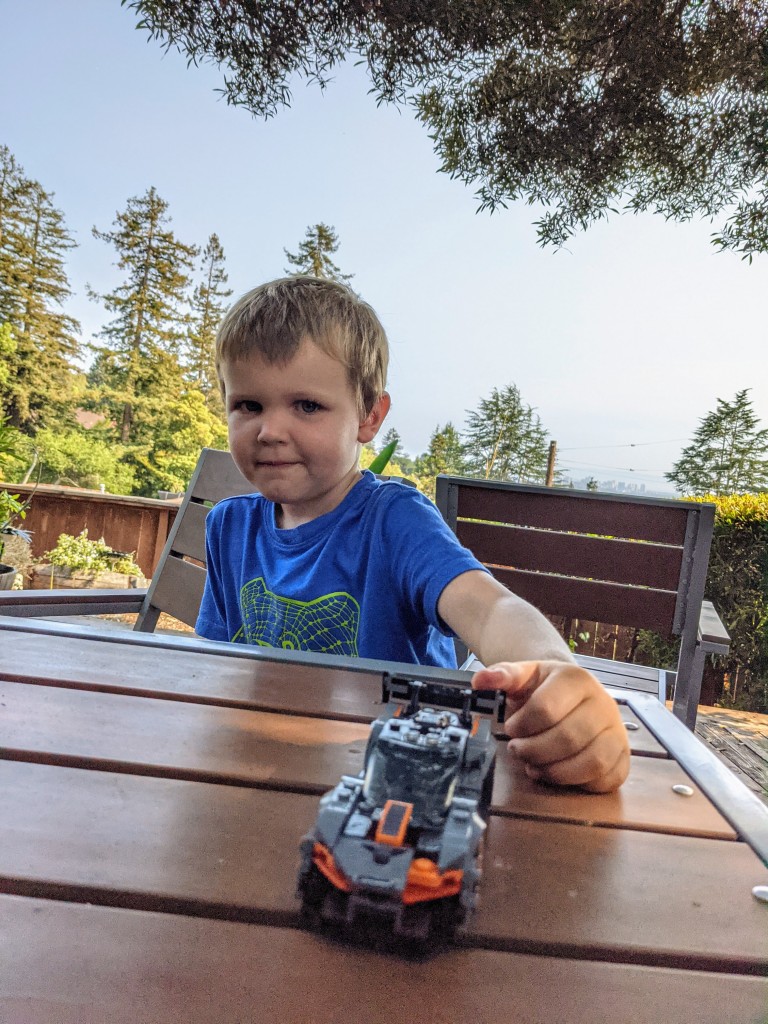 Dinner is served, and it's all your favorites: chicken legs, corn on the cob, macaroni and cheese (in honor of Annie), apple juice boxes we've been toting around since our first day here, and plenty of fruit. We sing to you, and you blow out a 5-yo candle on top of a chocolate cupcake.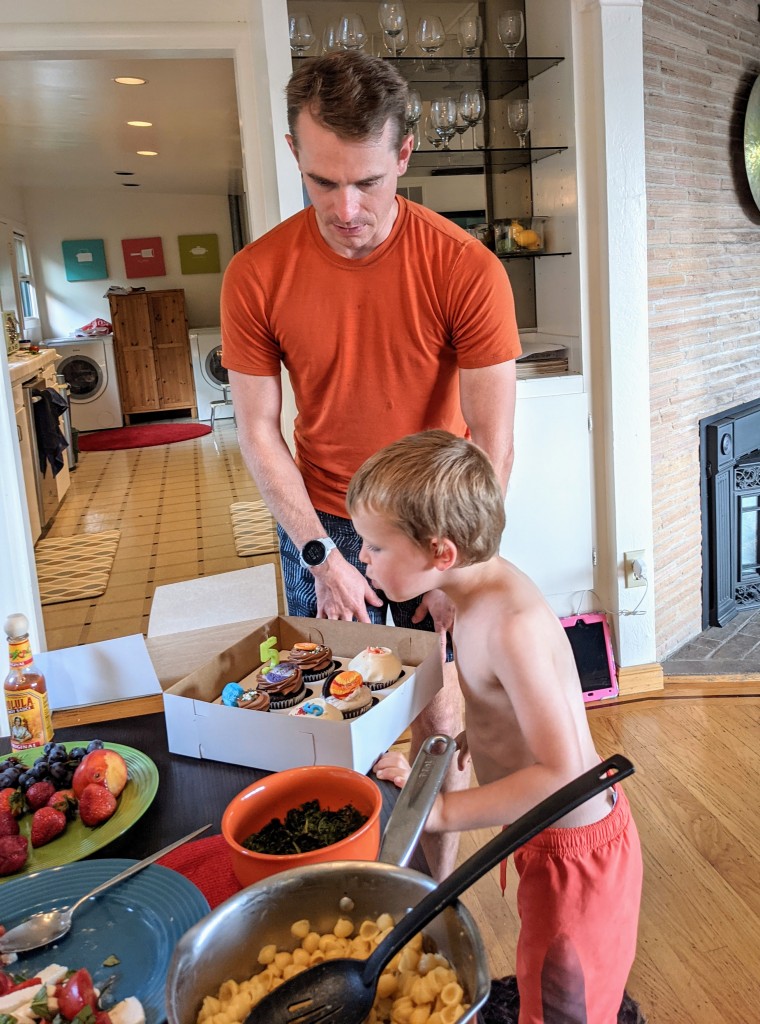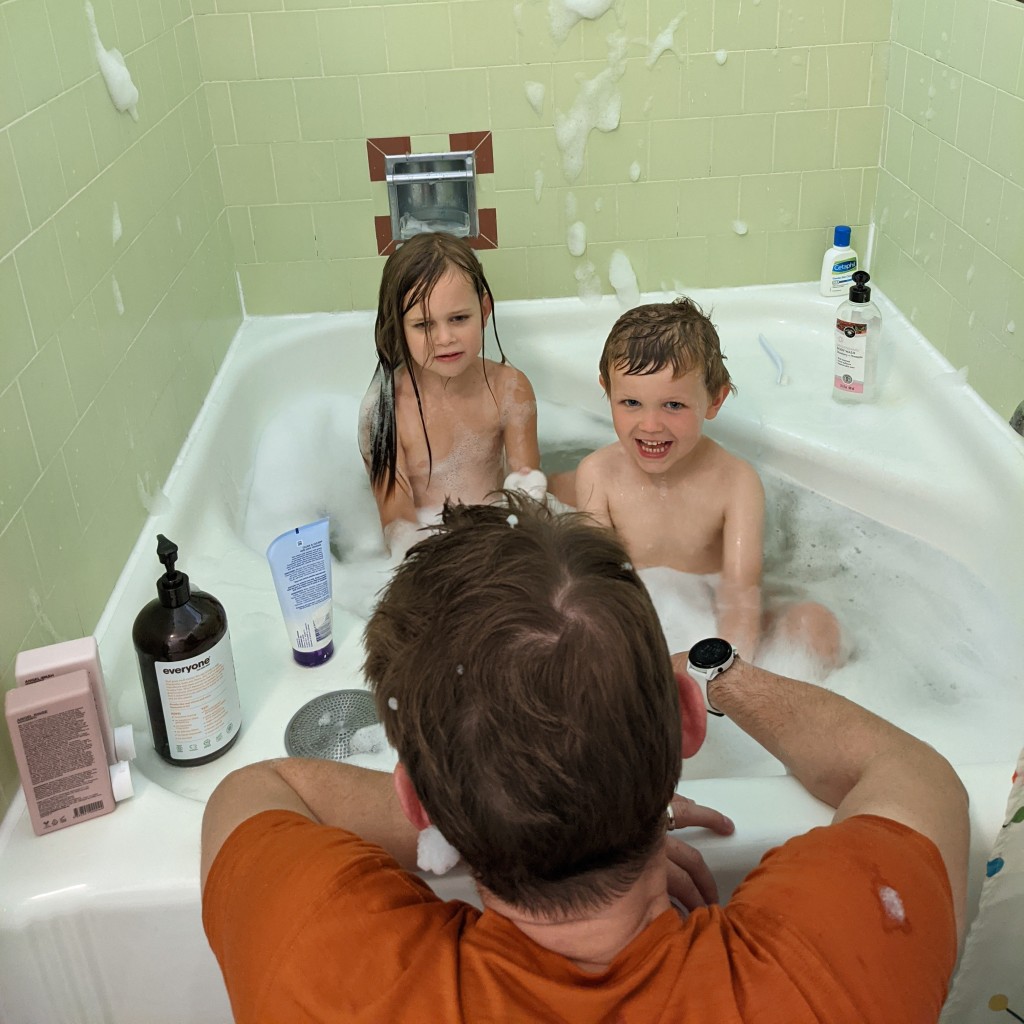 We say goodbye to our friends and roll you into the tub for a much-needed bath. I read to you for a long time to help you calm down from a very exciting, very excellent birthday.