To Paul: this is how you spent the day you turned 4 years and 1 month old.
You stride into our room at SEVEN ZERO EIGHT, and you and Annie commence a cheerful half-hour of play. We get dressed, and Annie administers a band-aid for your vaguely banged-up elbow. Big plans to make a smoothie break down when Annie instead of you pulls the frozen mango bag from the freezer. We power through your tantrum and make it to the table. Dad pulls the stroller up the front steps, and you hop up to unlock the door for him. "Dada, I love going on runs with you."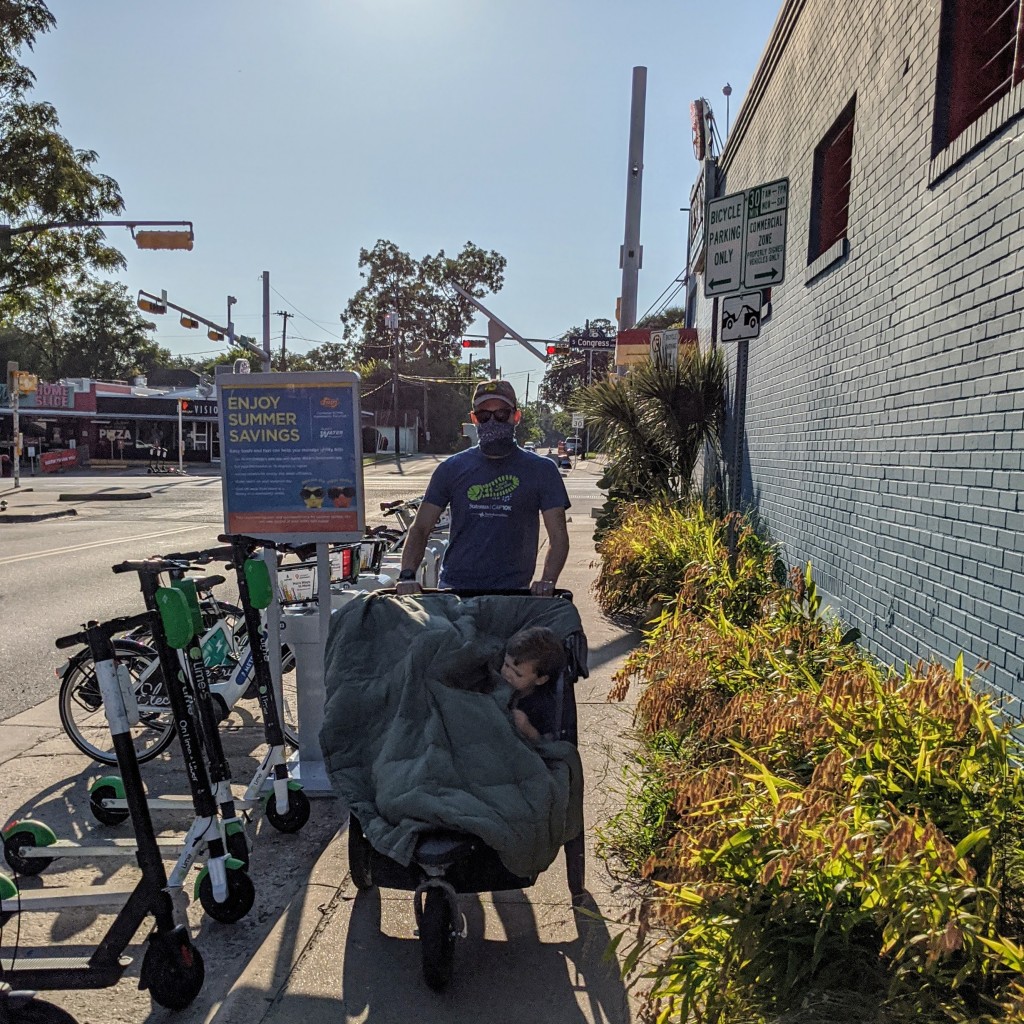 We make a nice loop through the neighborhood. Annie sings. "Tomorrow, tomorrow, I love Paul, tomorrow. That's Annie singing," she clarifies, "but she put a 'Paul' in there because she loves him."
Back home, it's time for our projects. You're excited to help Dad with the yardwork, and our tiniest leaf blower suits you just fine. We read some books, and you and Annie play, play, play.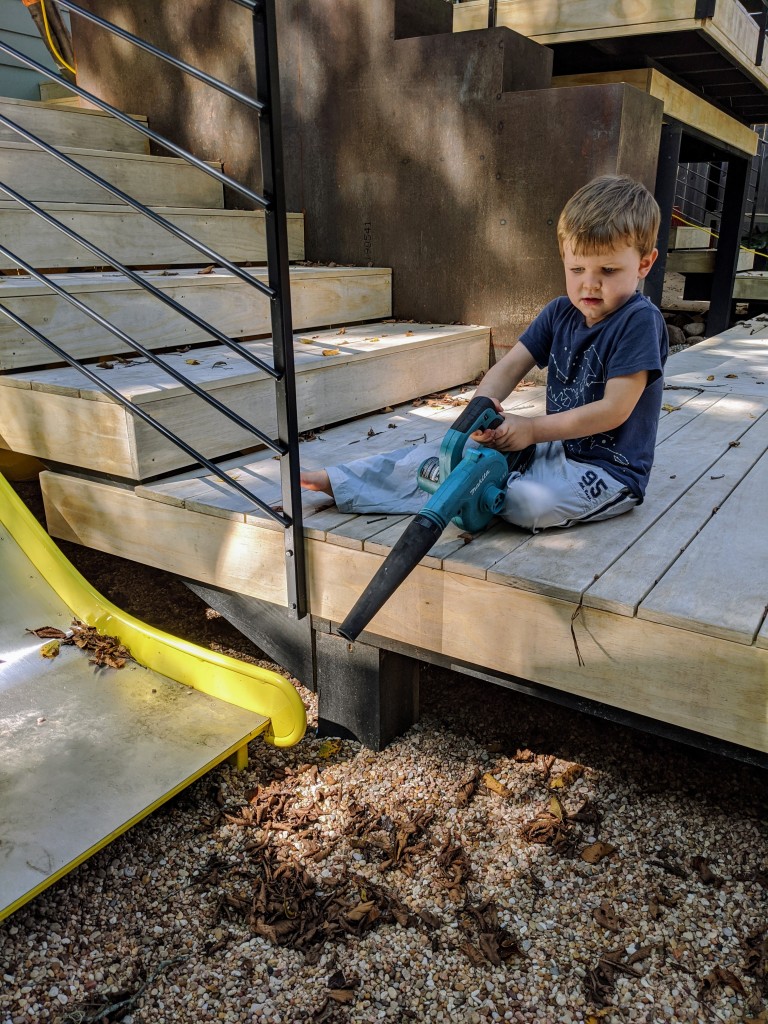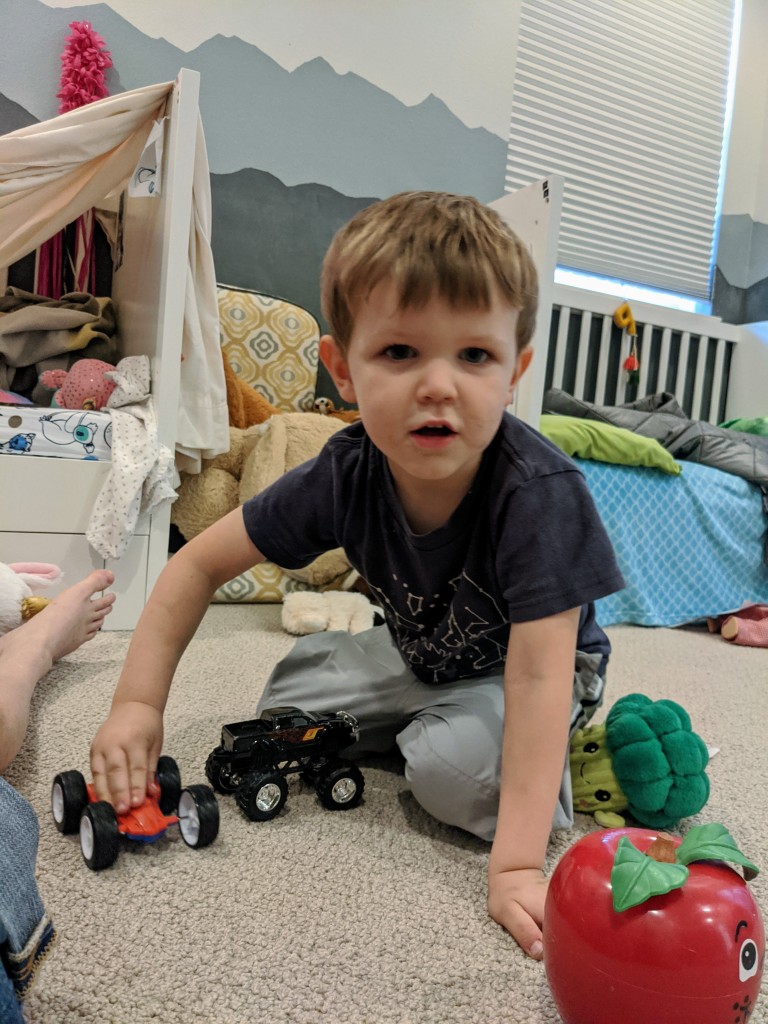 Dad is heading over to Colibri to spruce up the internet connection, so I let you watch TV for a couple of hours while I make dinner and do boring grown-up things.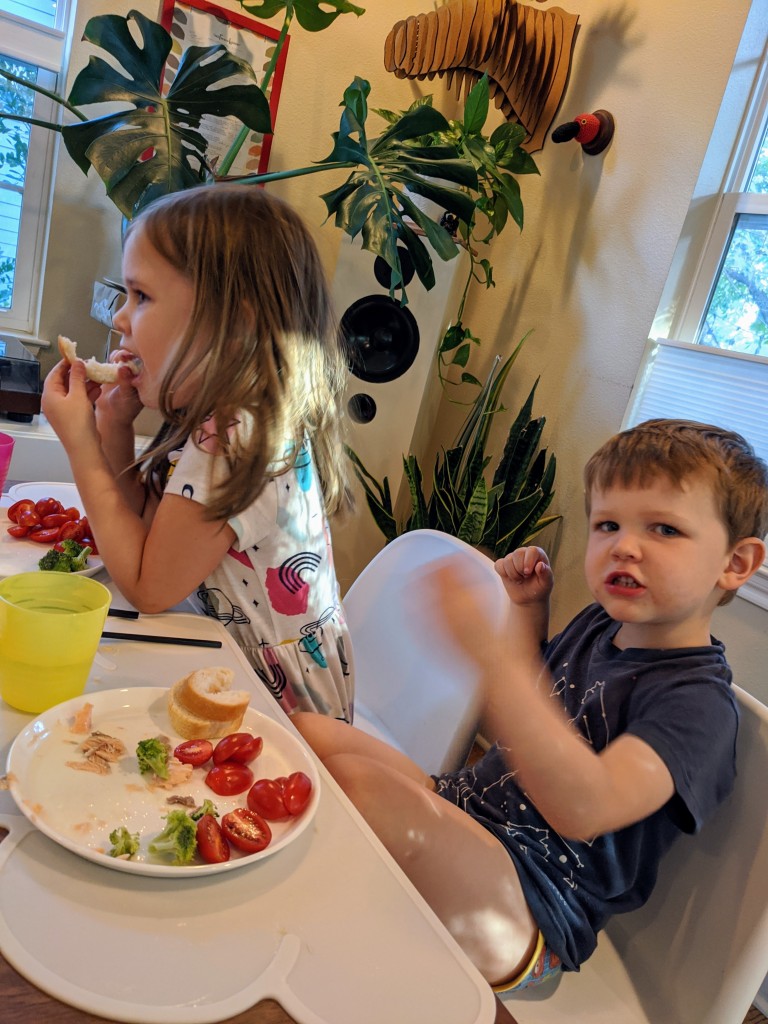 Dad comes home, and it's time to eat. You put away a huge chunk of salmon and even a few vegetables. It's a dessert day (!) and I've made lemon sherbet, so you eat a little bowl of it on the back deck. Before we know it, bedtime arrives. No bath tonight, just a quick story and a chapter of Charlotte's Web. Goodnight, my man.