To Paul: this is how you spent the day you turned 14 months old.
You and Annie gradually escalate your volume until Dad decides to liberate you from your crib at 7:10. He gets you swaddled in a fresh diaper and carries you downstairs to your standard breakfast: banana and some nibbles of toast. You eat fast and are ready to get up and ride around on his hip while we finish getting ready for the day.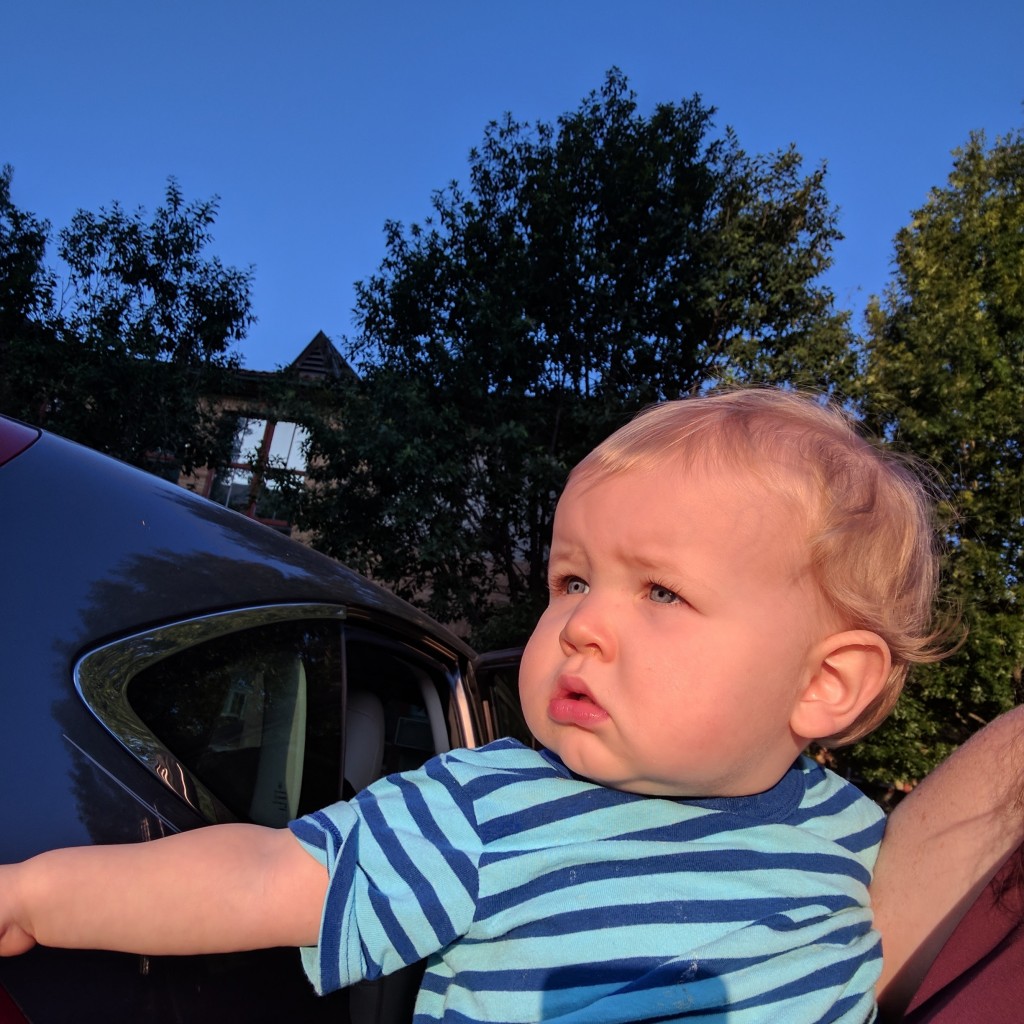 I drive you to school. You listen as Annie tests her knowledge about what is and is not the highway, and when and why we put on our blinkers, occasionally chiming in with a query of your own. "Daaaaaahh????"
At school, we open the door to your classroom, and your teachers, Leah, Susan, and Jennifer, smile at us from a room littered with babies, and remark on how grown-up you look in your shirt and pants. I leave you in Jennifer's arms.
You tuck into a second breakfast and move your bowels. You take particular delight in reading a version of Brown Bear, Brown Bear with a little peekaboo window to see what animal comes next. Lunch is turkey tacos, carrots, and pears, and produces another poop. You take a healthy nap from noon until 1:30.
Your daily report indicates that you enjoyed the following: blocks, listening to stories, looking at books, outside play, and balls. Sounds about right. Dad picks you up at 4:45; you all survive some terrible traffic driving home.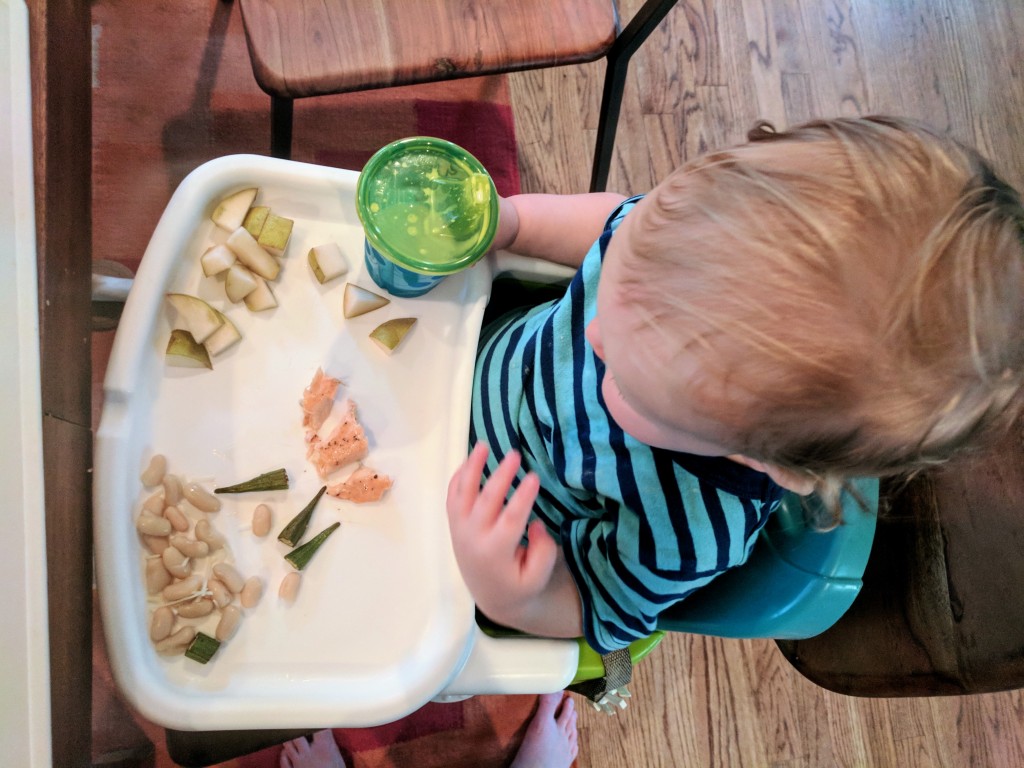 After dinner, you make a few laps around the house pushing your elephant, and then we proceed upstairs. You and Annie romp around, playing with pill bottles and slamming doors with finger-severing strength. #goodparenting
(The next morning we will find that bottle in the washing machine.)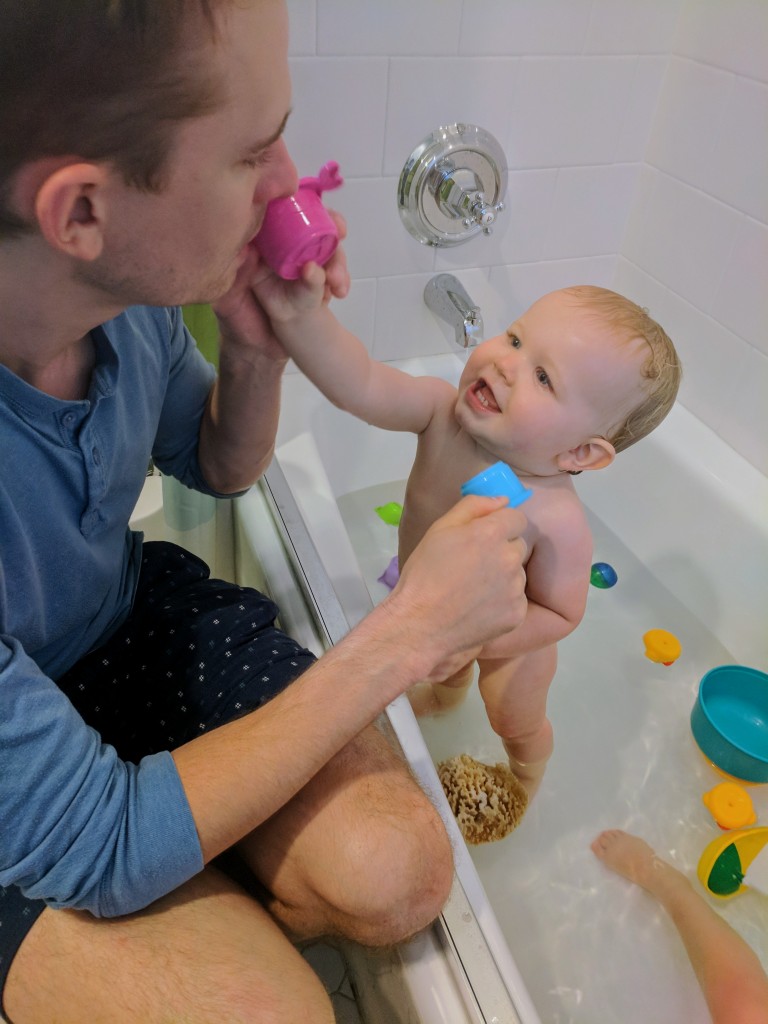 Dad scrubs you down in the bathtub, and you stick around to play with your stacking cups and duckies. Then it's up, out, dry, dressed, and onto Duplo construction.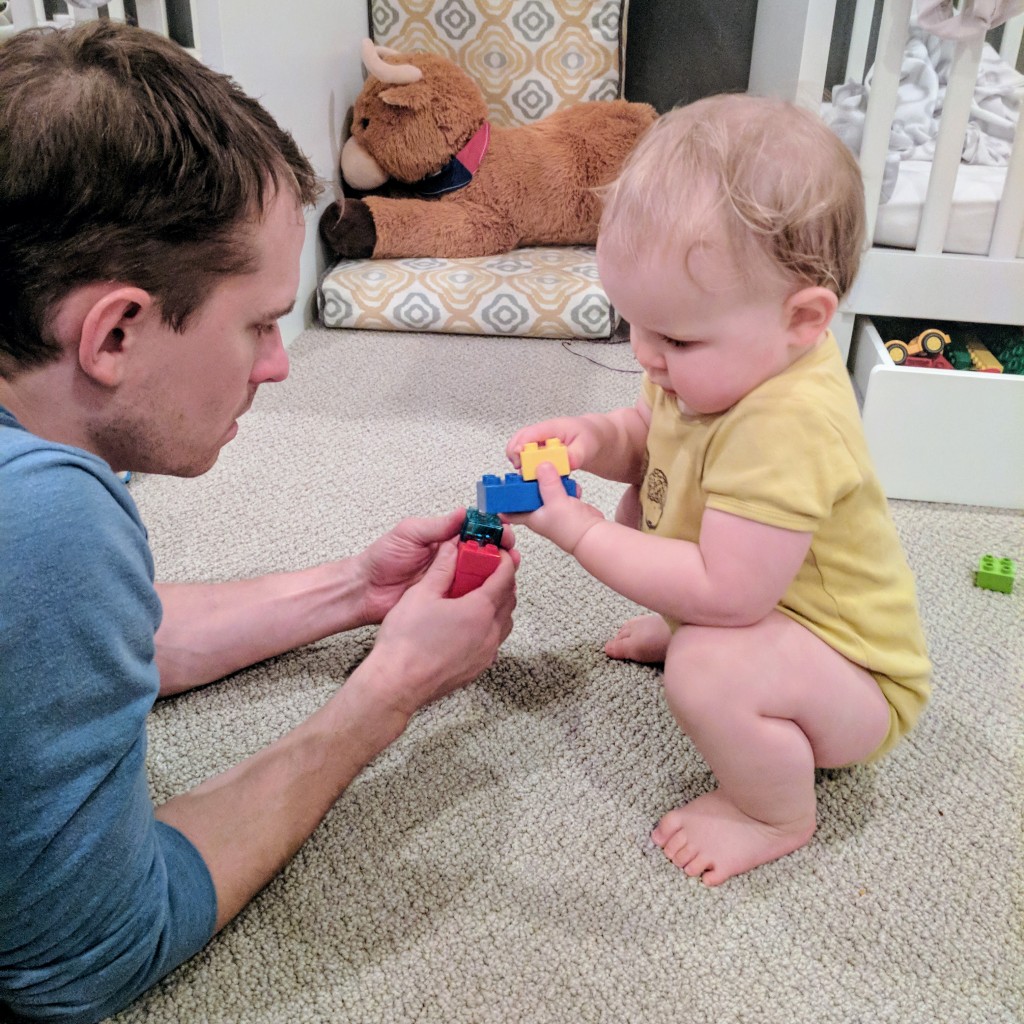 You build towers, and cars, and towers on cars, then back your way into Dad's lap for a last book or three. A few minutes after 7, well, it's dark outside and it's time to go to sleep. We zip you into your sack, give you a pat, and say goodnight. We love you, Paul.