To Annie: this is how you spent the day you turned 3 years and 4 months old.
It's Paul's birth-week, and the special attention is rolling in. He wakes up talking about his new fire truck while you stay quiet with your eyes screwed shut. I come to you singing a song about you and lift you up into a big hug. The attention helps you face the day.
You wake up in dry undies, having decided a week ago that you don't need to wear diapers at night any more. So that's it for diapers, just, done! You head to the potty, and I sit you on the bathroom counter for a ponytail.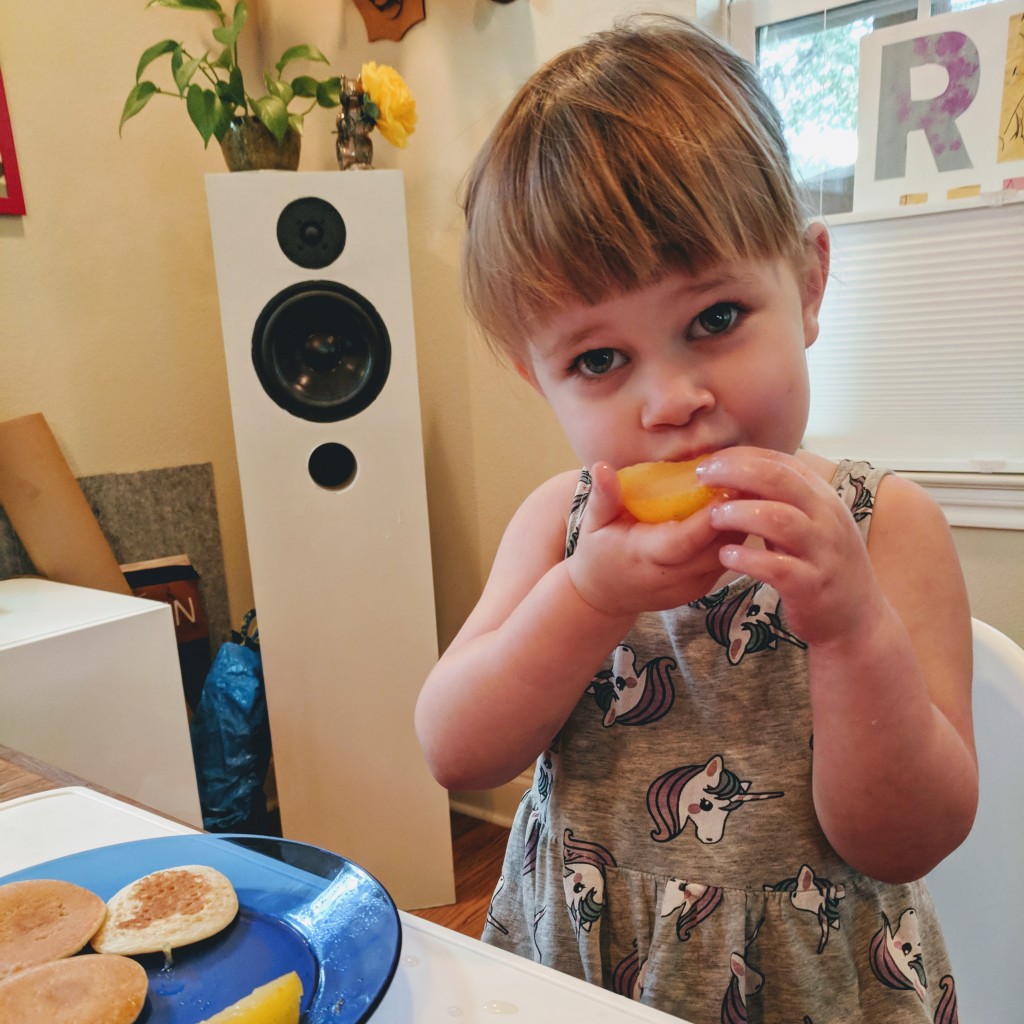 Dad takes you to school and drops you off in your still-new class, the Owls. Special features include Splash Day, wherein you get wet and muddy, and a classmate's birthday, which offers further training in not being the special one. You come home with an almost implausibly sophisticated piece of art.
At home, you encounter Aunt Camei, Granddad, and another birthday girl—Susu! She's here to celebrate her 70th, and what better way?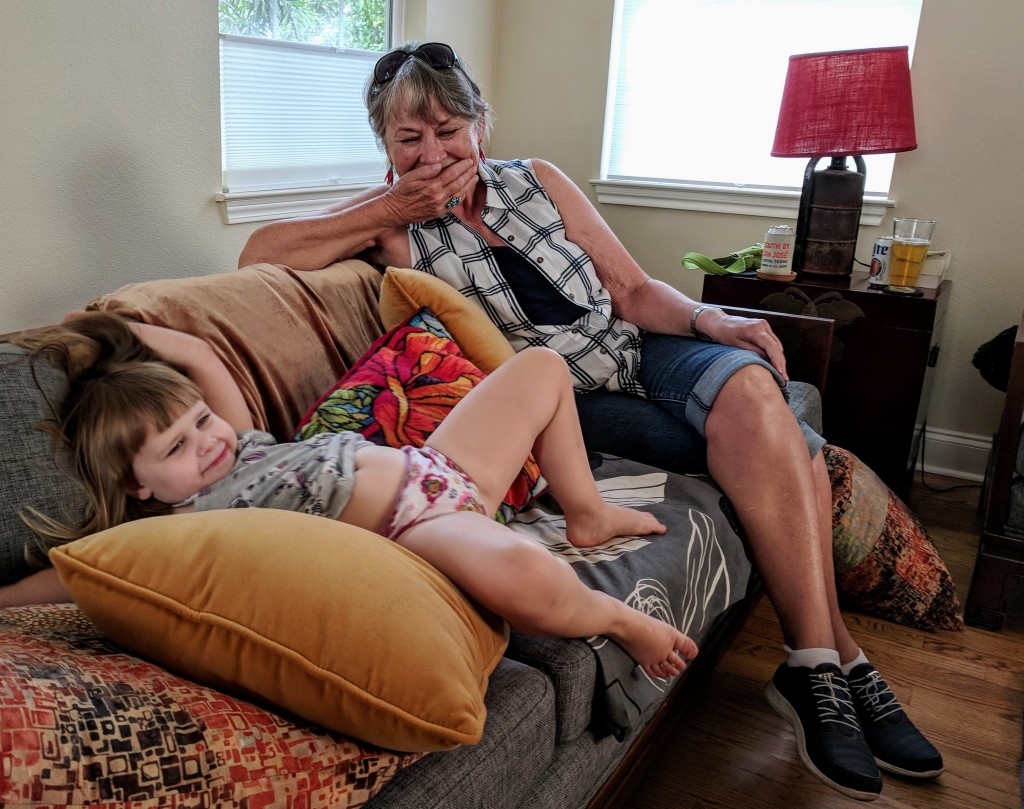 You have apparently learned to snort at school today and are pretty delighted with that accomplishment. The next half hour passes in frantic play with grandparents, Paul's new firetrucks, Rabumpus—I lose track. You cap it off by literally running laps around the house, which Susu and Granddad obligingly count. Twenty-five.
I would have thought you worked up an appetite, but you decline your dish of mac and cheese and for dinner eat five strawberries and a glass of milk. Then upstairs we go, for a lengthy game of hide and seek that involves running out of the room, shouting some numbers, running back in, and squealing when you find me and Susu hiding under a blanket. Paul tails you through the process. Eventually the whole family joins in.
At 7:15, it's time to wind down. We wash hands and brush teeth, and you pick out Ollie the Stomper to read, then Dog Goes to Nursery School with Dad. "We haven't read this one in a long long long long time."
You turn off the lights, and we proceed through our cuddle routine. As I'm leaving the room, you bust out the hard questions, and I stand in the doorway and spontaneously generate answers to such gems as, "What happens to me when I die?" In response to my answer (something like: our bodies go back to the earth, and everything else that's alive carries a little piece of us), you follow-up with, "Do the crabs get me?" Oof. Where's heaven when you need it? You are also curious about whether clouds die, whether water is alive, and when I find myself trying to answer whether the sun will die, I decide to call it.
I say goodnight, and you ask your true burning question: "Is tomorrow a school day or a home day?"
A home day, Annie. A home day.