To Annie: this is how you spent the day you turned four and a half years old.
You consent to work with Dad on your list this morning, and end up mining the closet drawer of hand-me-downs to create a spectacular Halloween outfit. It's always fun to see you in pants. We add a couple of unnecessary band-aids to your feet to complete the look, and we're on our way.
At school, we navigate around a pile of kitty litter, soaking up someone's puked-up breakfast in the entryway. Oh, little kids. We drop Paul in the Owls, and Ms. Jojo makes her usual fuss over you. You burst into the All Stars, ready for action.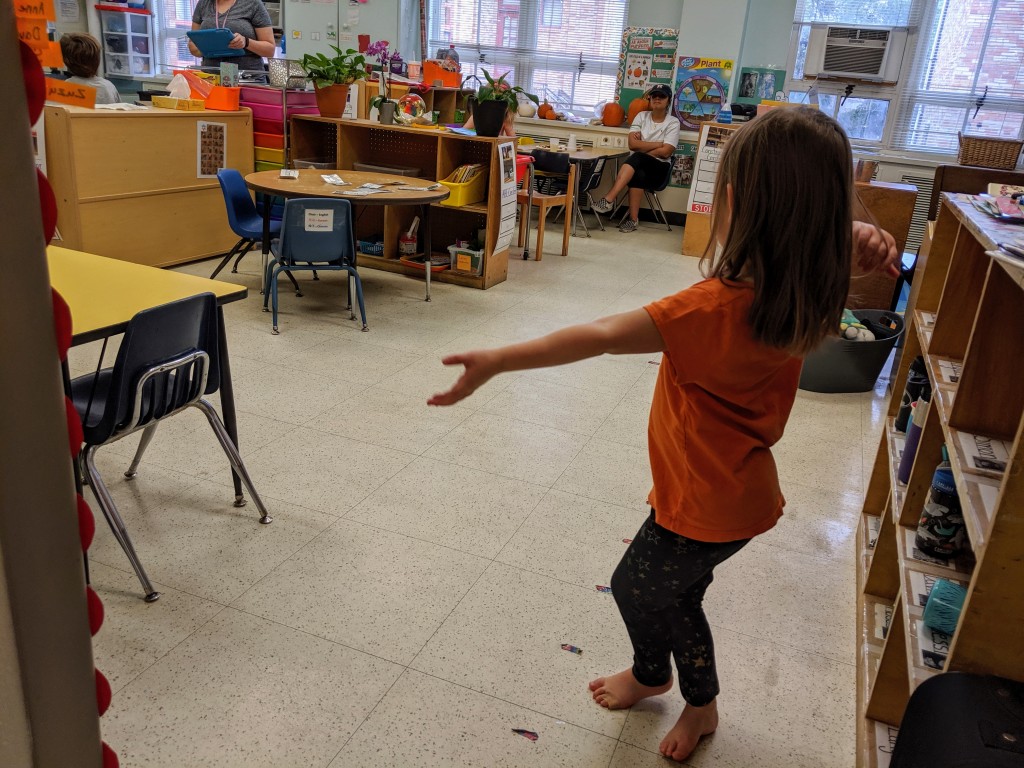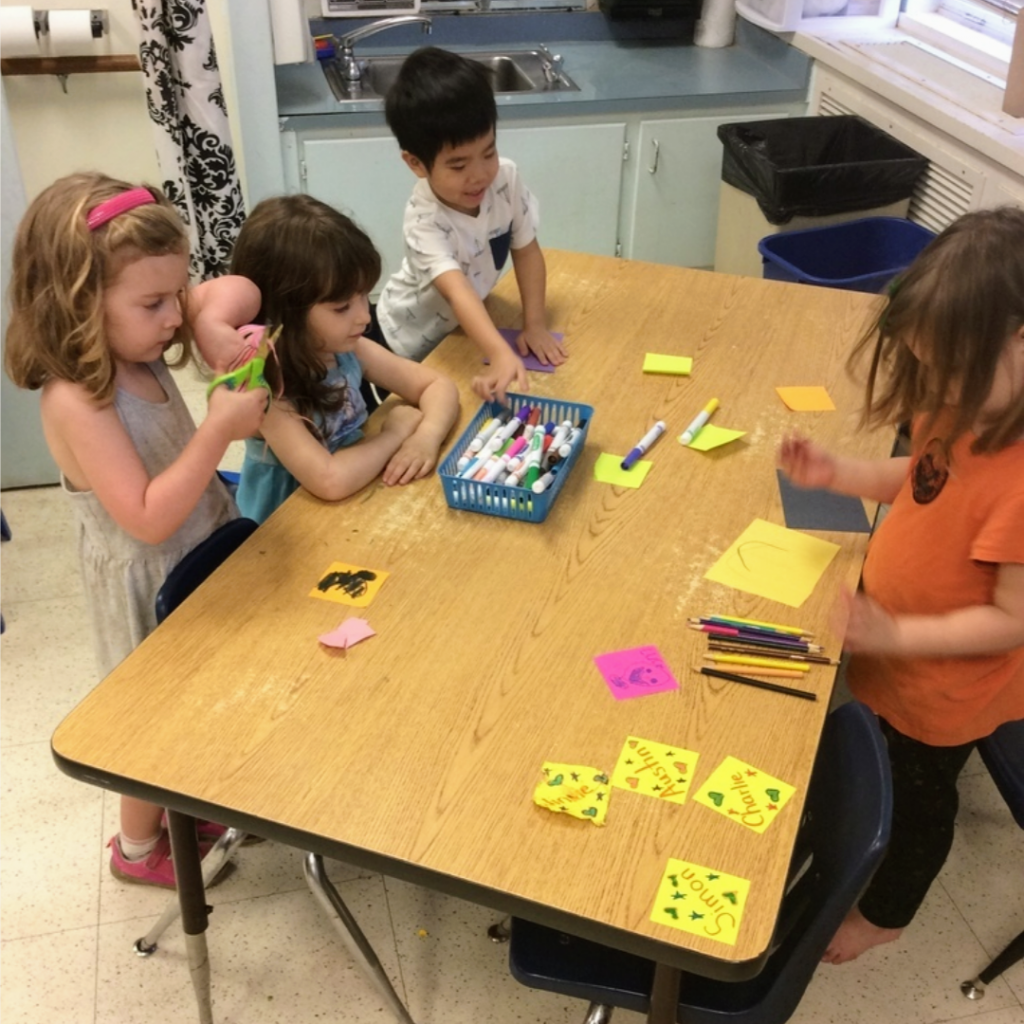 It's a typical day, so far as we hear. I collect you at 5, and you and Paul hop around on the stumps for a few minutes before we load up. You request a story on the ride home, as usual, "and it's a long one." I deliver Elsa rescuing the Cars characters from a swimming pool, which we've been riffing on since we watched Kiki's Delivery Service last weekend. At home, we gather some giant fallen leaves from the driveway on our way inside, which you turn into a headdress/magic wand. You eat some pasta and apples for dinner, then sit on the front porch for a mango push-up pop. Yum.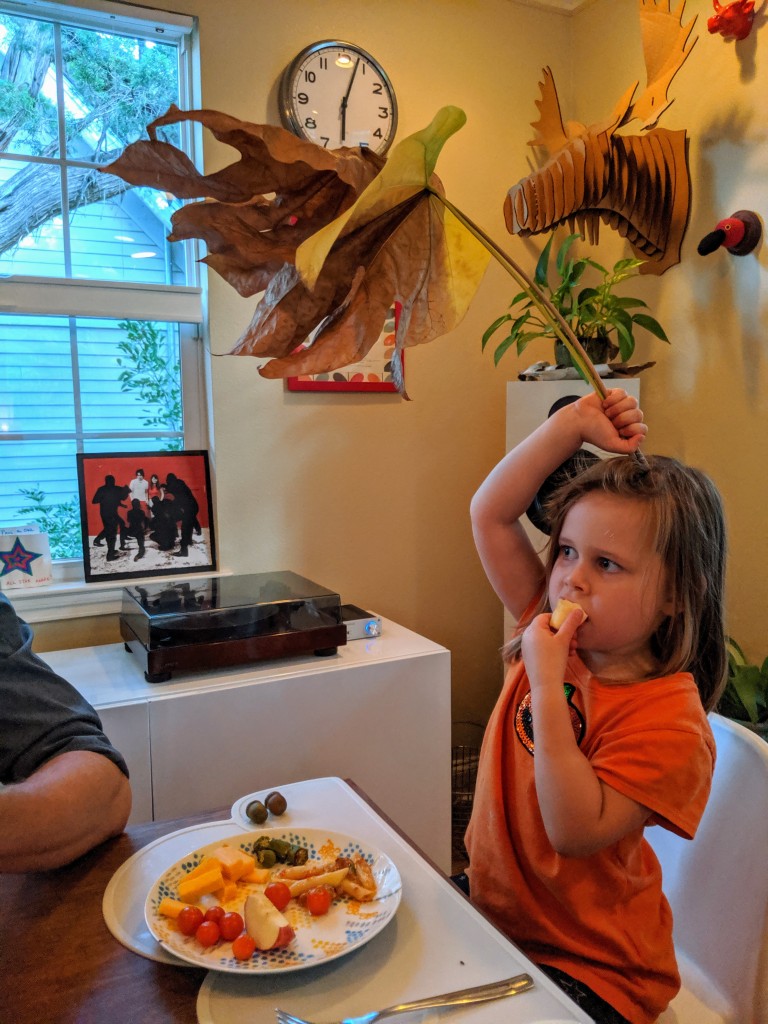 You and Paul are sticky now, and it's 97 degrees, and we need to water the plants, so, naturally, you both strip naked and we hook up the sprinkler. You dance in the sprinkles while Paul swings in the hammock (and, yikes, presents his tender toddler-flesh to a dozen ravenous mosquitos). We head inside, warm up, and get ready for bed.
It's few pages of Richard Scary's Big Book of something or other, and a Dad-story to close. He tells you installment number 4 of Smaug's Treasures (rubies, and "economic revitalization," I hear as I'm leaving the room). You and Paul—mostly Paul—attempt a few post bed-time escapes but return to bed pretty amiably, and by 8:30, we're probably all asleep.