To Paul: this is how you spent the day you turned 15 months old.
We are surprised to find you sound asleep when we enter your room at 7:30, so liberate Annie but leave you to snooze for another 45 minutes. Dad retrieves you when you do wake up, endures your screams while he gets you in a new diaper, and brings you downstairs for breakfast.
You amaze us again by pounding three sippy-cupfuls of milk. It's a wonder you have any room in your belly for hot buttered toast, but you manage some of that, too, and then Dad buckles you into the stroller for a jog up to St. Edwards with Doug.
Back home, we play together in the front yard as Aunt Peanut rolls up with her luggage—she and Dan have spent the weekend with us but leave today. You help the lawn flamingos get a better view of passing traffic.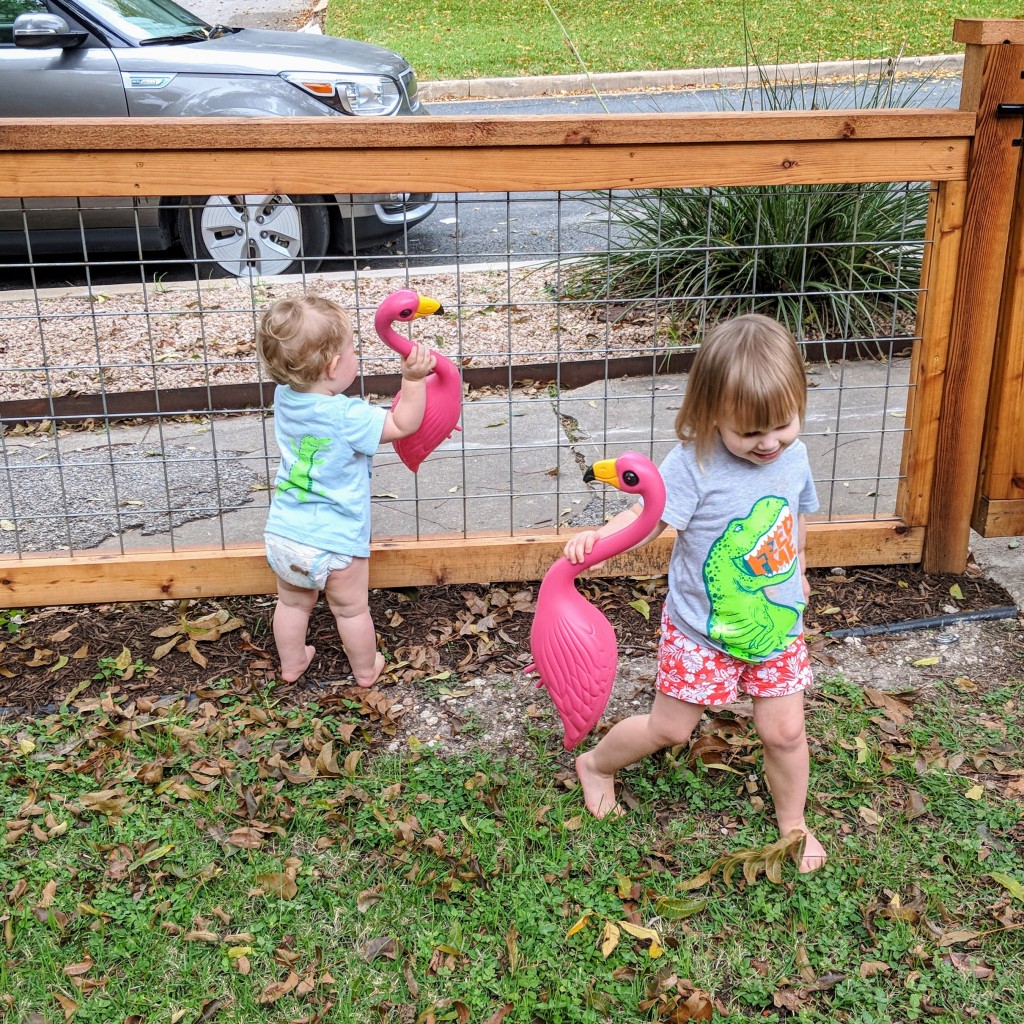 Back inside, you stand in your tower in the kitchen and eat Cheerios for a morning snack, then push your toys across the house. You poop, twice. Dad notices an abundance of dog hair and brings out the brooms; you help.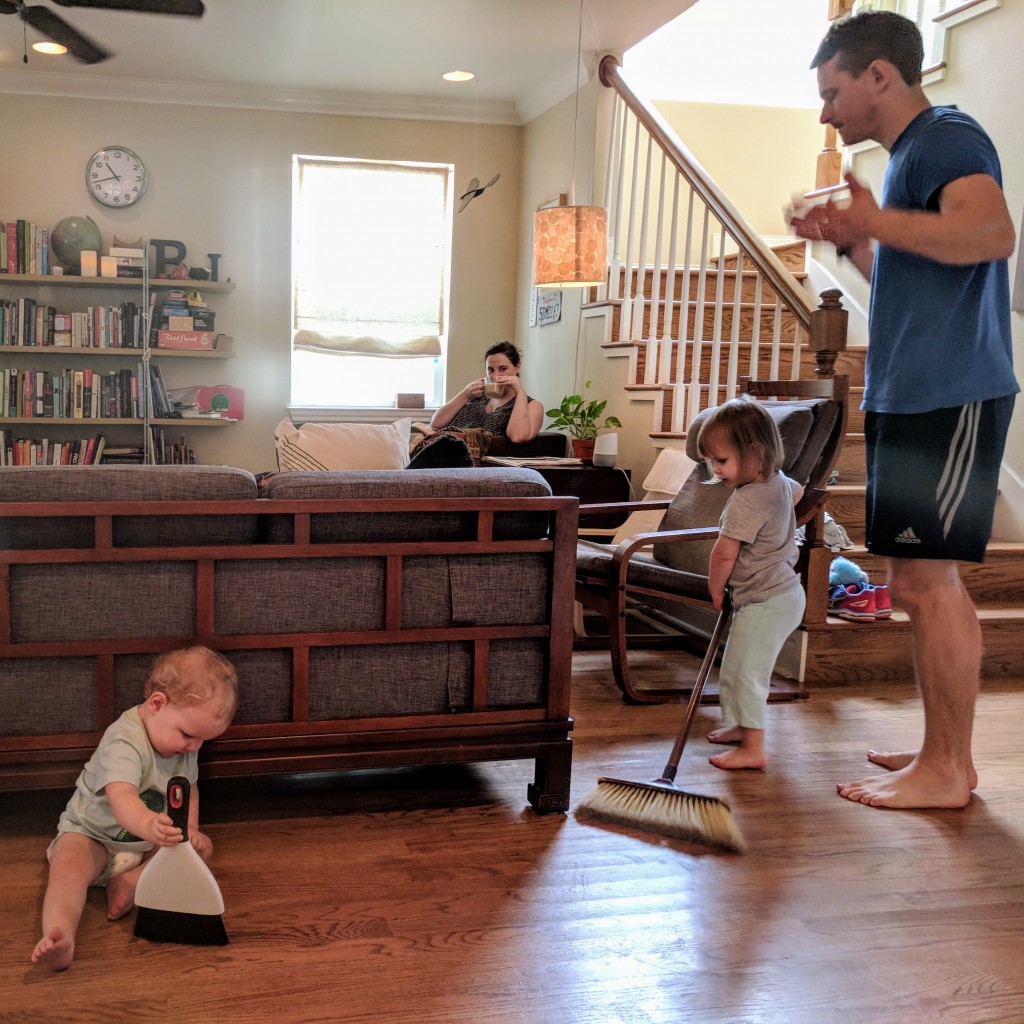 Lunch is apple slices (you chew the apple off of the peel) and chicken nugget-y things (you ignore them until I let you nibble them out of my fingers, one tiny bite at a time). Also more milk.
You take a great nap, sleeping through quite a bit of caterwauling from your sister, and straight through her extraction. Noon to 2:15 is the final tally—very solid.
About half an hour later, Charly arrives to find you snacking at the table. Dad and I say goodbye (we're going to see art at EAST), and you hang out in your room, listening to kids songs and trying to take apart the humidifier.
You enjoy a walk around the neighborhood in the wagon and work up an appetite. On your way to the dinner table, you face-plant into the chair leg and raise a goose egg on your forehead that will be fun to explain to the doctor at your well-child check-up tomorrow. Undeterred, you eat a pile of ravioli. Then it's bathtime, books, and bedtime. Night night, Mister Paul!