To Paul: this is how you spent the day you turned 6 years and 11 months old.
You wake up in a tent, after your very first summer camp overnight, at Bob's Adventure Camp in Marin Beach, CA. You were very excited about this. You report waking up at 5:45, but everyone has to wait to leave the tents until the counselors are up.
Breakfast is hot chocolate and pancakes (two GIANT blueberry pancakes, in your case). You've identified a new best friend named Griffin, and presumably rampaged around the camp, playing sports and games and wading in the creek and raising almost-7-year-old hell. You also helped Bob put away the tents, you are proud to report.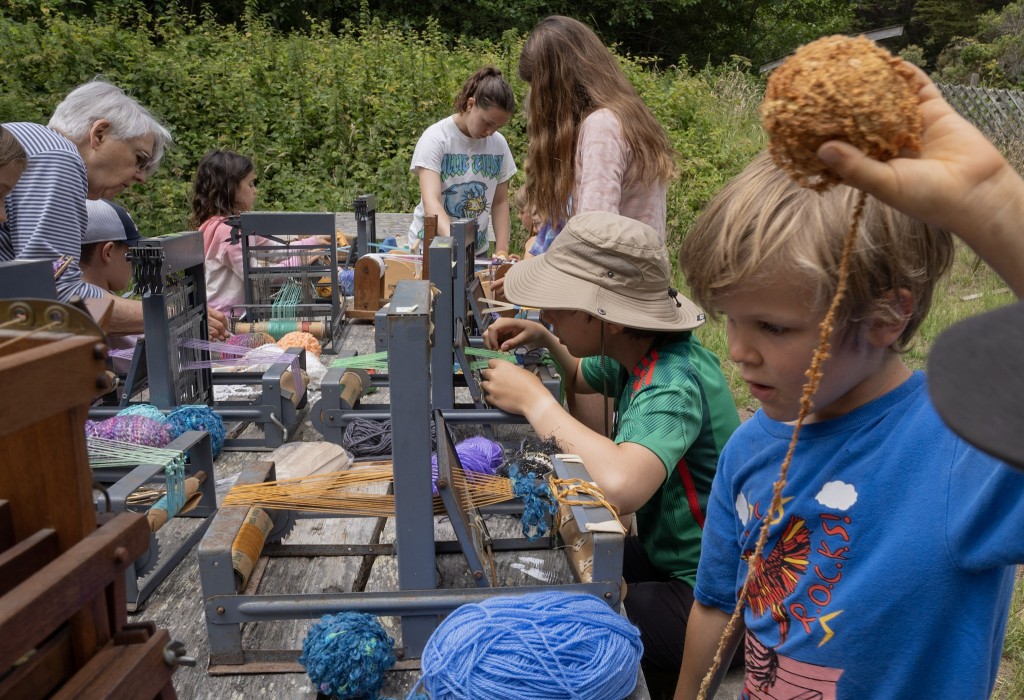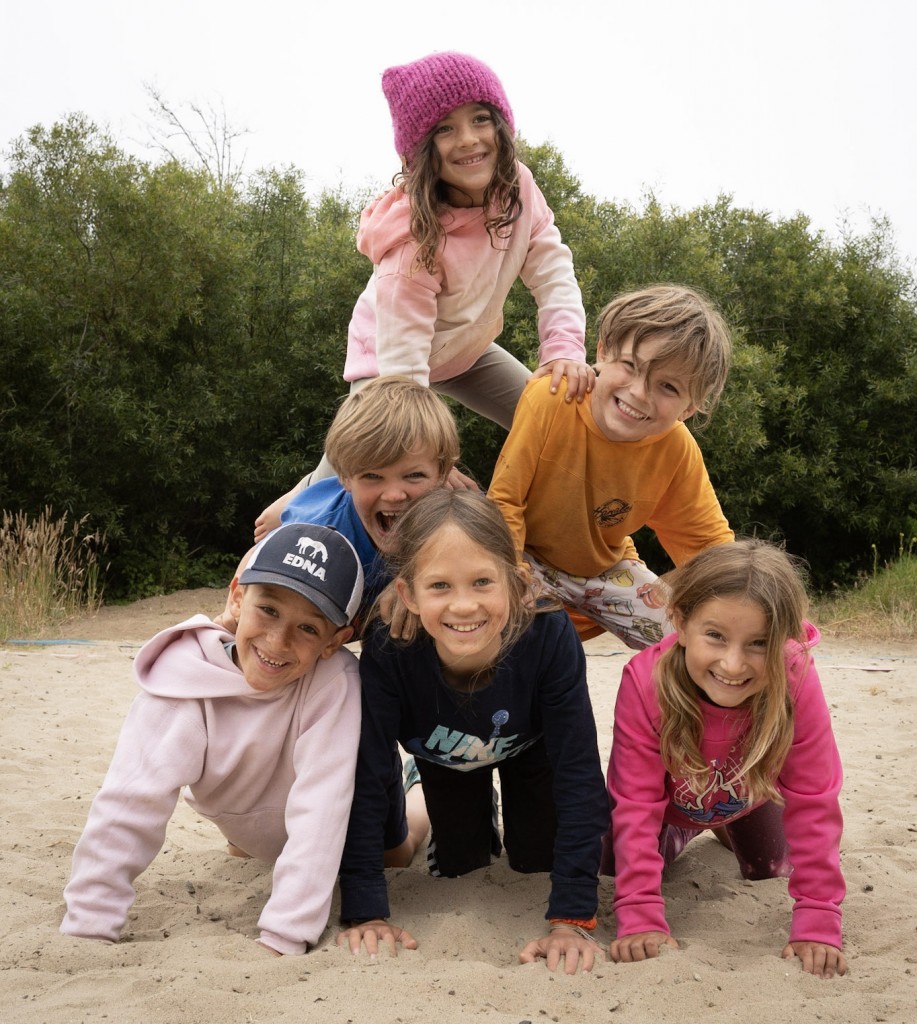 I pick you up at 4. "We get to take home GRAPES!" you brag, as Bob distributes the leftover food to interested families. You and Annie march straight to the car and buckle in. You are filthy and tired and quite happy. During our 20 minute drive back up the coast, you tell me all about the night: how you cooked chicken legs and hot dogs for dinner, and they smelled so good that two off-leash dogs came by and scared the kids. How the older-kid tents stayed up until 10 to see the stars, and how it was cold in the morning but you were fine.
You decline a trip to the beach in favor of playing a little Zelda with Dad. In a lovely surprise, you also get to talk on the phone to your friend Jaden from home. You mainly compare notes on Disneyland, and figure out how to not interrupt each other on a voice-only call. It's a skill!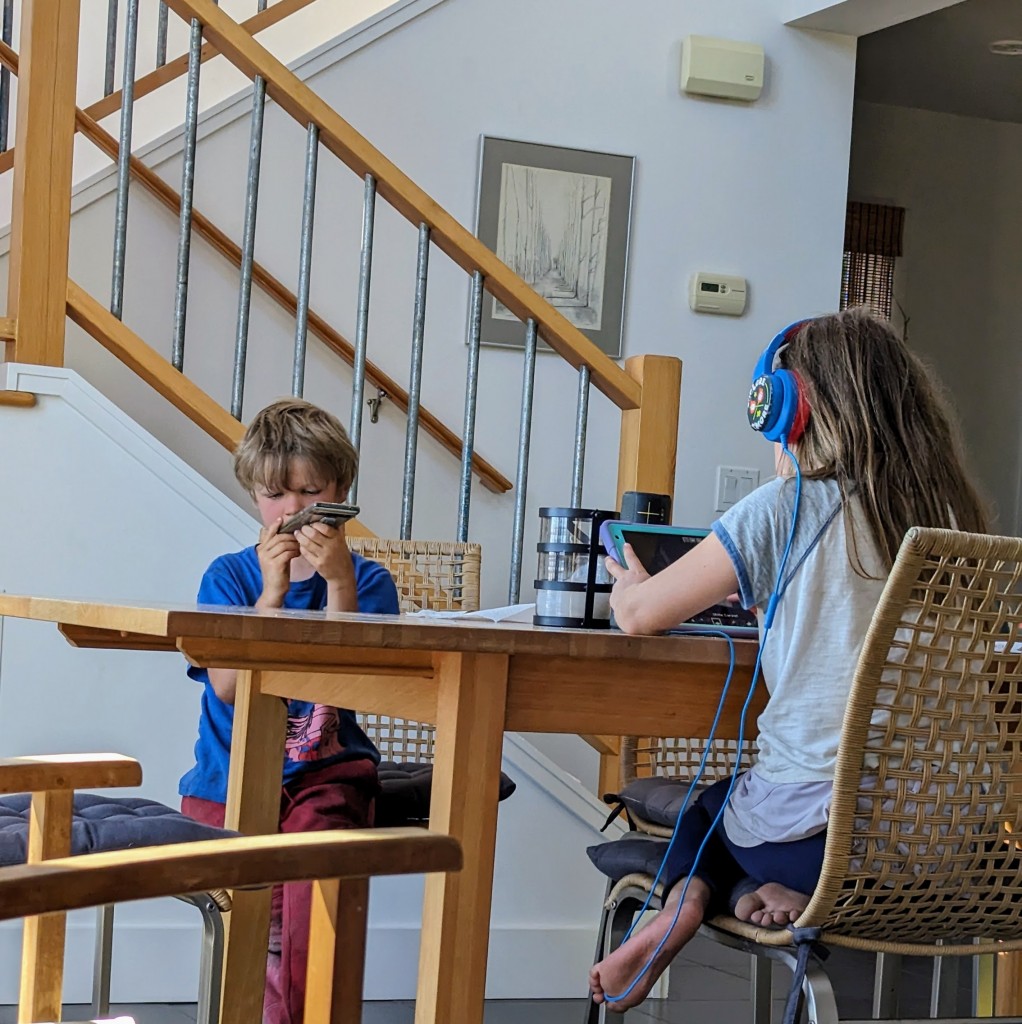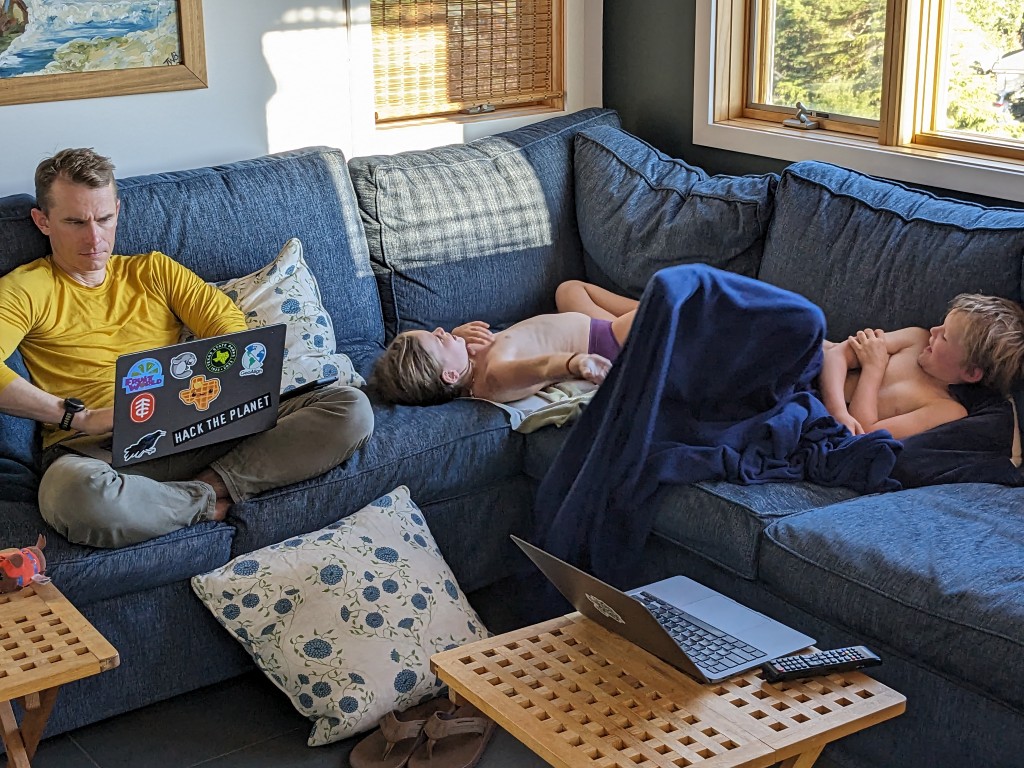 I make tortellini for dinner—you eat a lot—and then we soak the mud streaks off you in a long steamy shower. When you and Annie start wrestling, we declare it's bedtime. Dad reads you Jurrasic Jeff and sits in watch until you go to sleep.