To Annie: this is what you did the day you turned 8 years and 3 months old.
We wake up in a vacation house in Stinson Beach, California. It's our first morning here. You and Paul join me on the balcony off our bedroom, snuggling in dew-wet adirondack chairs to watch the sky lighten over the ocean. Before long you've dragged your duvets out. Somewhere in the neighborhood, a rooster is crowing.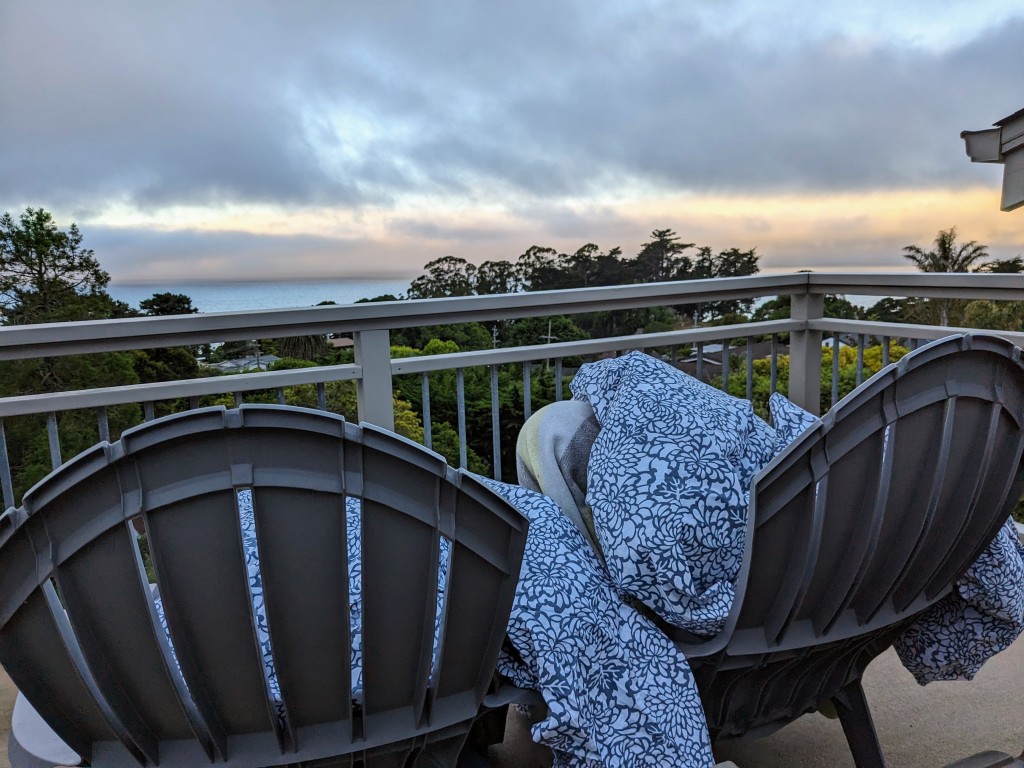 We head down for breakfast bowls of cereal. Shame on me, I let you have a little chocolate because we forgot dessert last night, and pack another square into your lunches. I'm always a pushover on the first day of a new camp. Dad gets back from a run and helps pack your bags. He drives you 20 minutes down Hwy 1 for Bob's Adventure Camp.
Bob's Adventure Camp is as wonderful as it is unlicensed. Bob, 75, storied citizen of Mill Valley, has been running this camp for 2 weeks every summer since time immemorial. Advertising is by word of mouth, the treasured opportunity passed from family to family. We heard about it from my friend Heather, who heard about it from a neighbor. Her kids, including 8-year-old Amalia, went last year. Amalia is here again. We signed you up by mailing Bob a 1-page form and a check. (You'll appreciate how unusual this is when you're enrolling your own kids in camp.)
Dad pulls in at the Muir Beach Community Services District's BBQ area, tucked into a nook between mountains and signed with a blue stripe and a kite tacked on the nearest telephone poll. As they approach, Bob greets each camper by name, deducing who they are and putting them at ease. He gives you and Paul something special for coming all the way from Texas. "What is it?" I ask later. "Kind words." Dad declares Bob a cool person and leaves you in the care of a handful of teenage counselors.
You have the best day ever. I hear about it in the car on the ride home. The morning is different kids of competitions (unspecified). Later, you tie-dye a shirt, a mask, and a piece of cloth. "That's for you, Mom. For projects." You play in the creek a lot. You paint your fingernails. You make a journal. You and Amalia renew the friendship you're pretty sure you've always had. At the end of the day, you and your fellow campers break the 17-year speed record for cleaning up the site, and receive two jolly ranchers in acknowledgement. You are pumped to go back tomorrow.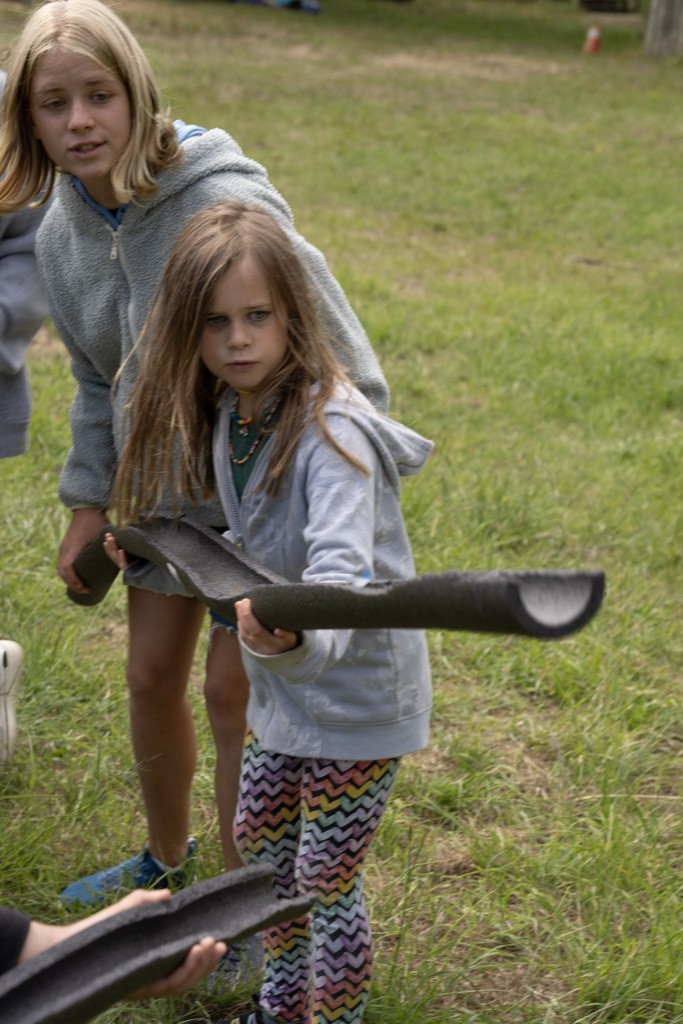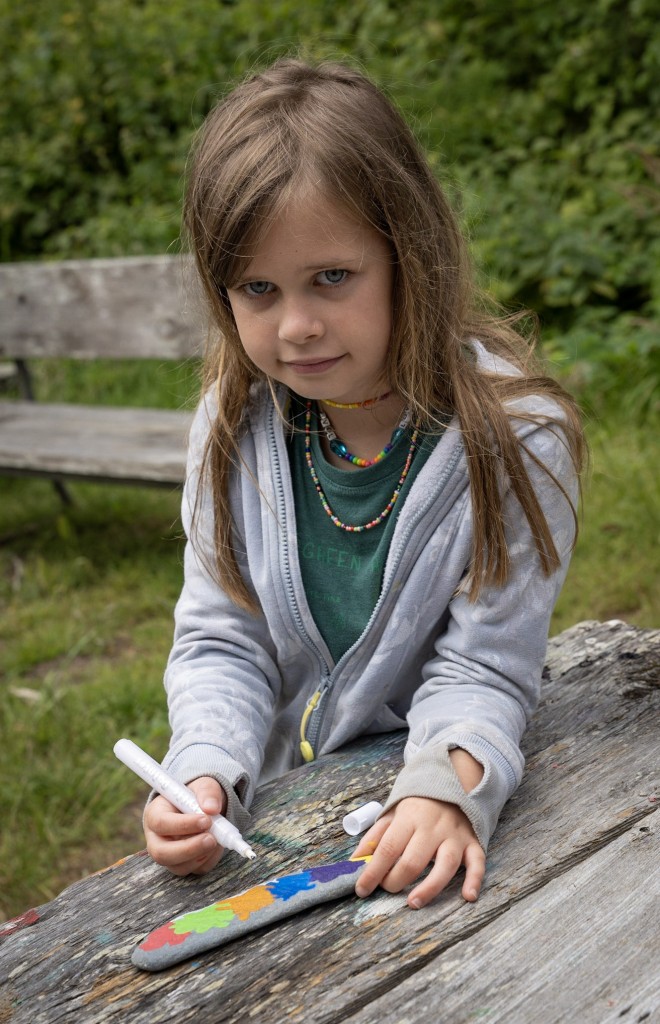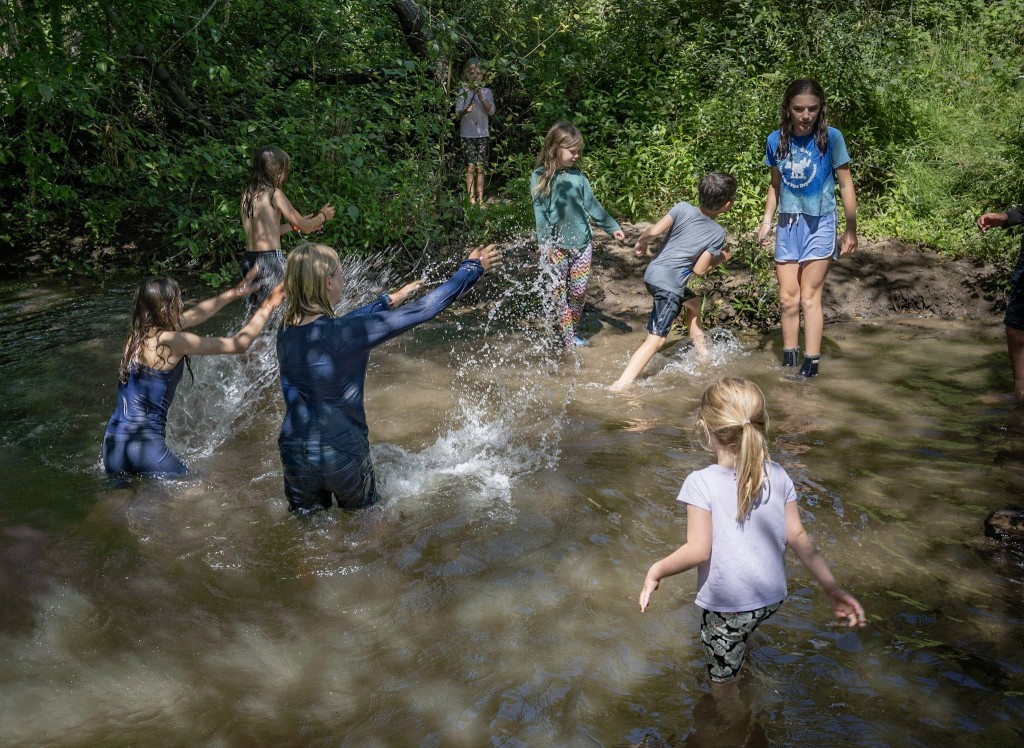 (Bob also takes great photos.)
Back home, you call your friend Alex, taking my phone outside for privacy. "First of all, we're on the move again!" you report as you head up the stairs. (I will leave the rest of your discussion to your own recollection.) When you finish, you return my phone and take your tablet to the balcony to listen to Harry Potter and, perhaps, appreciate the view.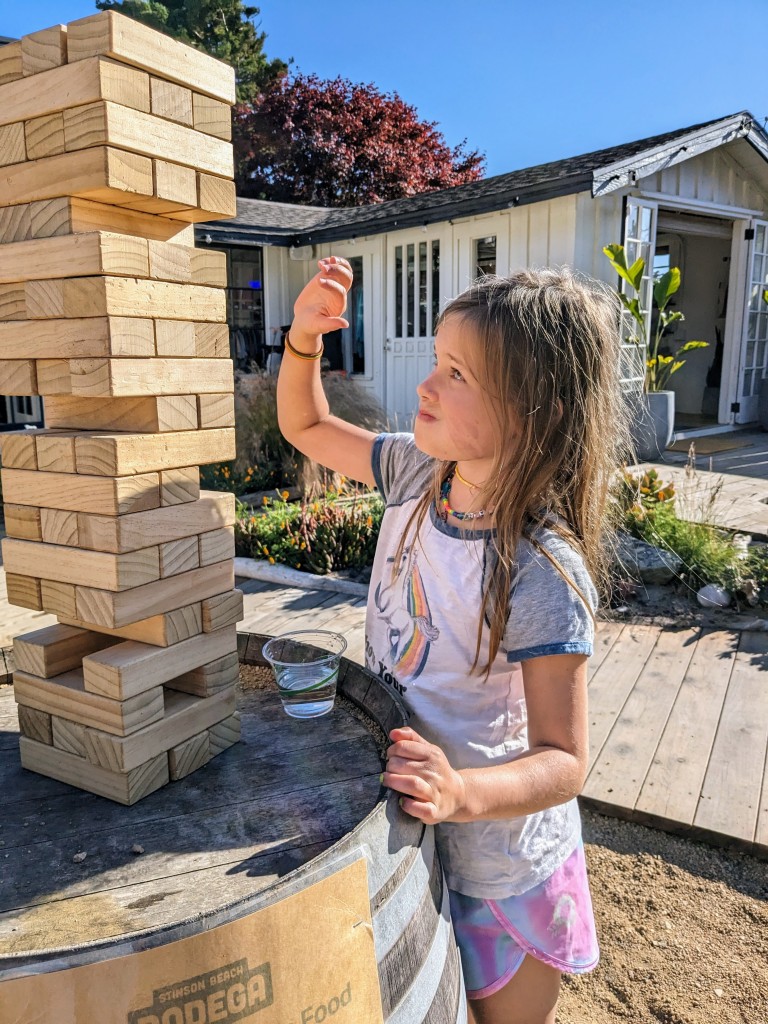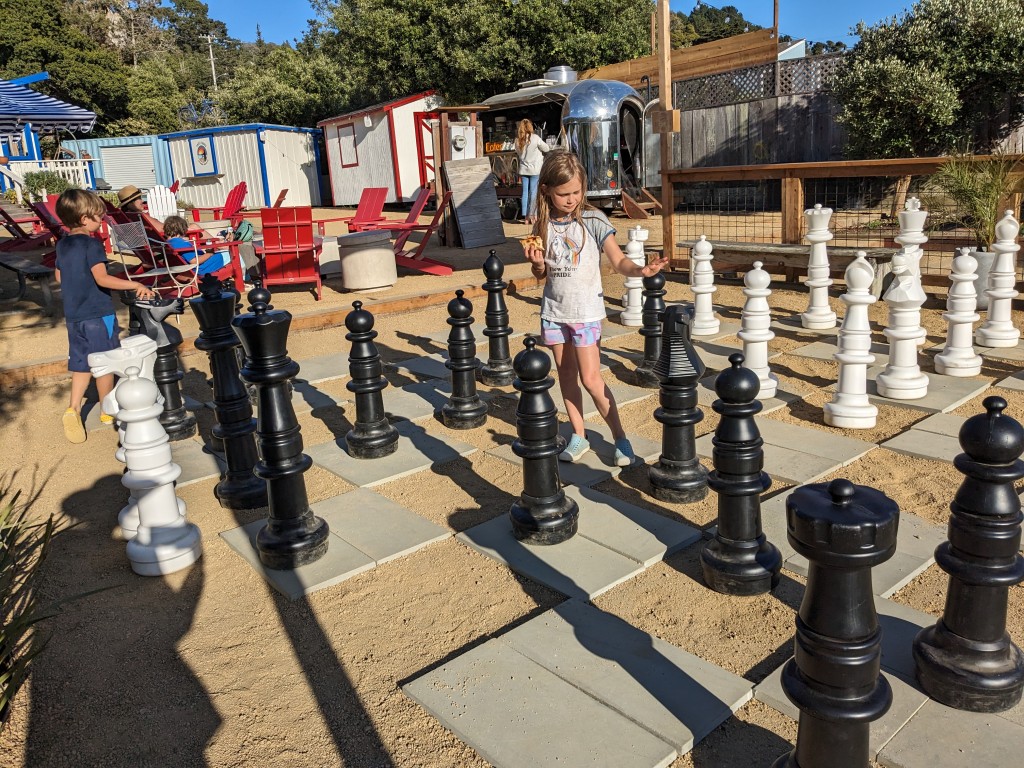 We go out for dinner down in the small town, a few minutes drive down the hill. You select a cheese pizza off the kids menu and play a game of jumbo jenga with me while it cooks. By the time it arrives, it's our turn for the giant chess set. You and Paul play each other with slices of pizza in your hands. (Fresh off of chess camp and officially MUCH better than I am at the game, Paul advises you on all your moves.) Dad calls an end to the game so the next family can play, and we drive back up the hill.
A lemon popsicle is your dessert selection; you eat it on the balcony again. "You should have a pop, Mom—they're real good." We lurch toward bedtime, getting teeth moderately brushed and applying aloe to Paul's red arms. "I learned that lesson the hard way a few weeks ago," you share, intending comfort. "The top layer of my skin died."
I read a book outloud, and then you read yours, a Terry Pratchett offering from George that you seem to be enjoying. Paul curls up in the bottom half of your bed, and we send him out again on the third talking infraction, at 8:45. Bedtime has slipped badly on this grand tour. As the windows finally darken, you go to sleep.