To Annie: this is how you spent the day you turned 8 years and 1 month old.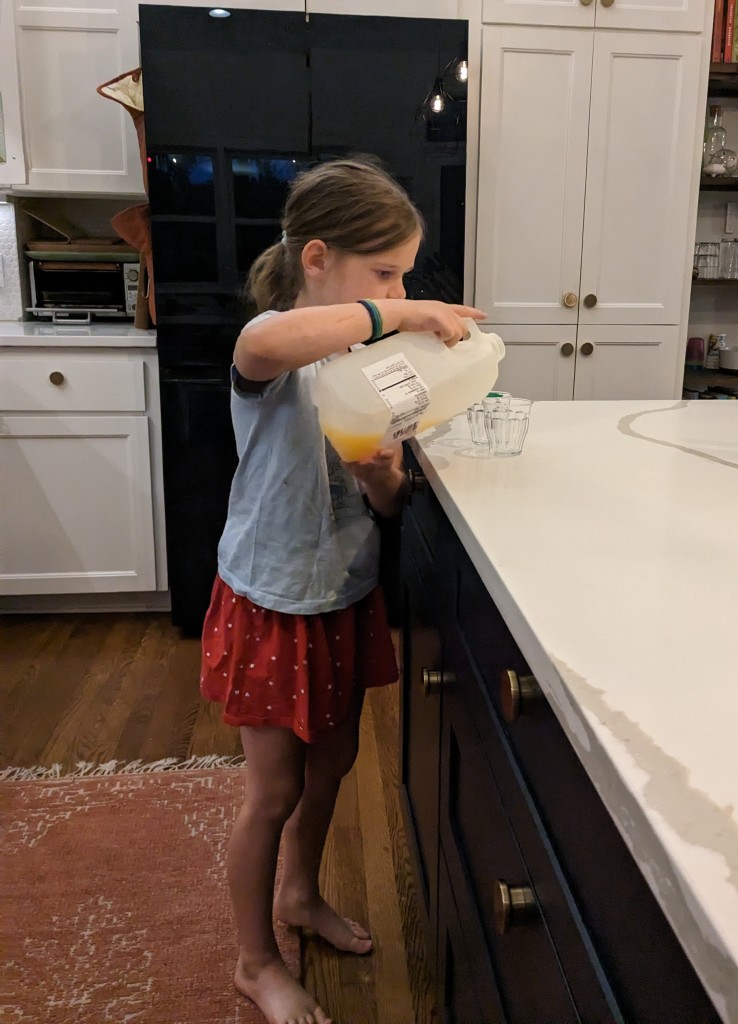 You start the morning at the breakfast table, eating cereal and reading DogMan. All is going smoothly, so Dad treats you both to a little Mario on the couch. At 7:10 you lace up your shoes, and we head out on our walk. It's wet from rain last night, and we pass a few squashed frogs on the road. "Ew."
You tell me that you know how to make a glue out of primroses ("the ones you call buttercups, Mom"), and make plans to come back to the mulberry tree for a big afternoon harvest. As we approach school, you tell me about your dreams, and we speculate about how maybe, in a few years, there will be a way to tell what people are dreaming when they're asleep, and how much time is passing in waking life. You give Dad and I a hug, and head into the school.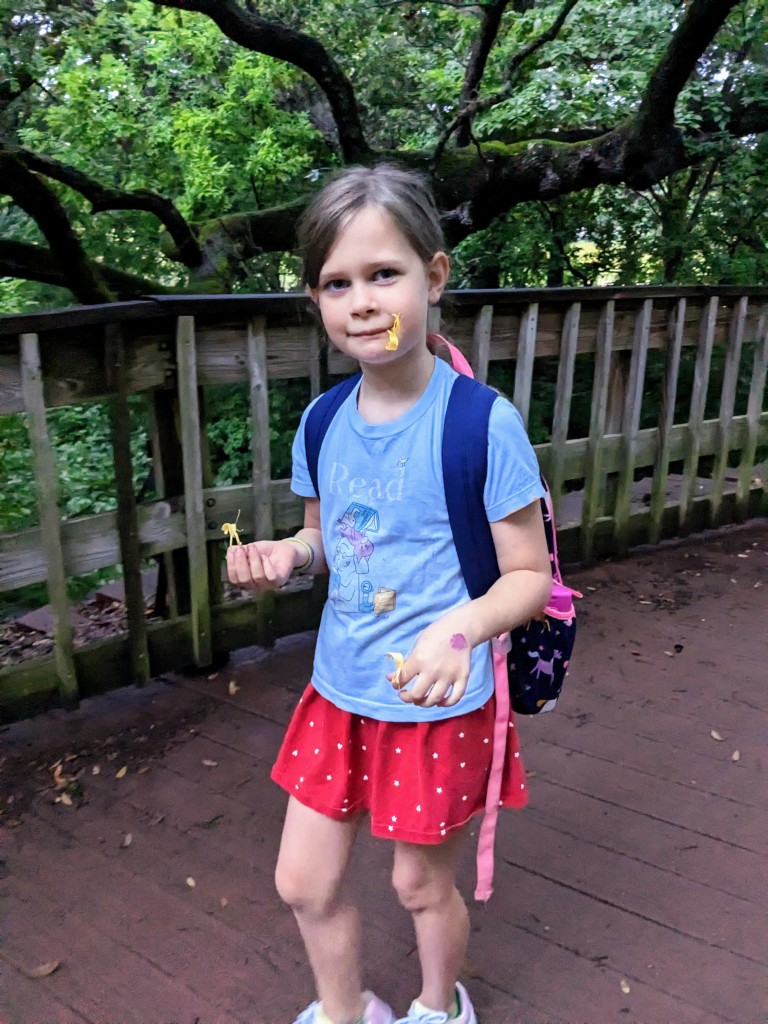 On the way home from school, you sneak your hand into mine and I wonder how much longer you will do this. You and Paul engage in a lengthy debate about the circumstances under which a classmate of yours is nice. Verdict: only to his boy friends. Then you reflect on your own friends. So many of them are bullies, you fear, like Cruz, who used to be your friend, and like Jade. "I felt like I was her servant." With Lily and Nikki, you feel nervous that they will stop liking you. You are concerned that you make Alex feel the same way. I feel that words of wisdom are called for, but have none handy, so respond with understanding but no advice. Does this help? I hope so.
At home, you present me with your tablet; I enter the code so you can play Minecraft and listen to Harry Potter. At 4:30 I finish work and pry you away. You and Paul dig a hole for Vinci the guppy, who died 10 days ago and has been chilling in the fridge in a paper clip box, waiting for his funeral service. We're tamping down the soil as babysitter Jade arrives. She hangs out with you in the backyard, and you play 10 minutes of tennis on the courts, for Paul's sake. You gather some rocks and paint them for your friends, then enjoy a dinner of mac and cheese. Jade reads to you a bit and says goodnight.
I peek in on you at 8:45. You and Paul are both in your bed, all your stuffed animals massed around you, dividing the space into a little pod for each of you. You look happy and in your element.