To Paul: this is how you spent the day you turned 6 years and 7 months old.
It's Sunday, and Dad's in charge! Today's big adventure: the ice skating rink. You're there at opening hour. Annie has some emotional demons to overcome, but she musters her courage, so you all make it in. The rink is in a mall Dad knows from childhood.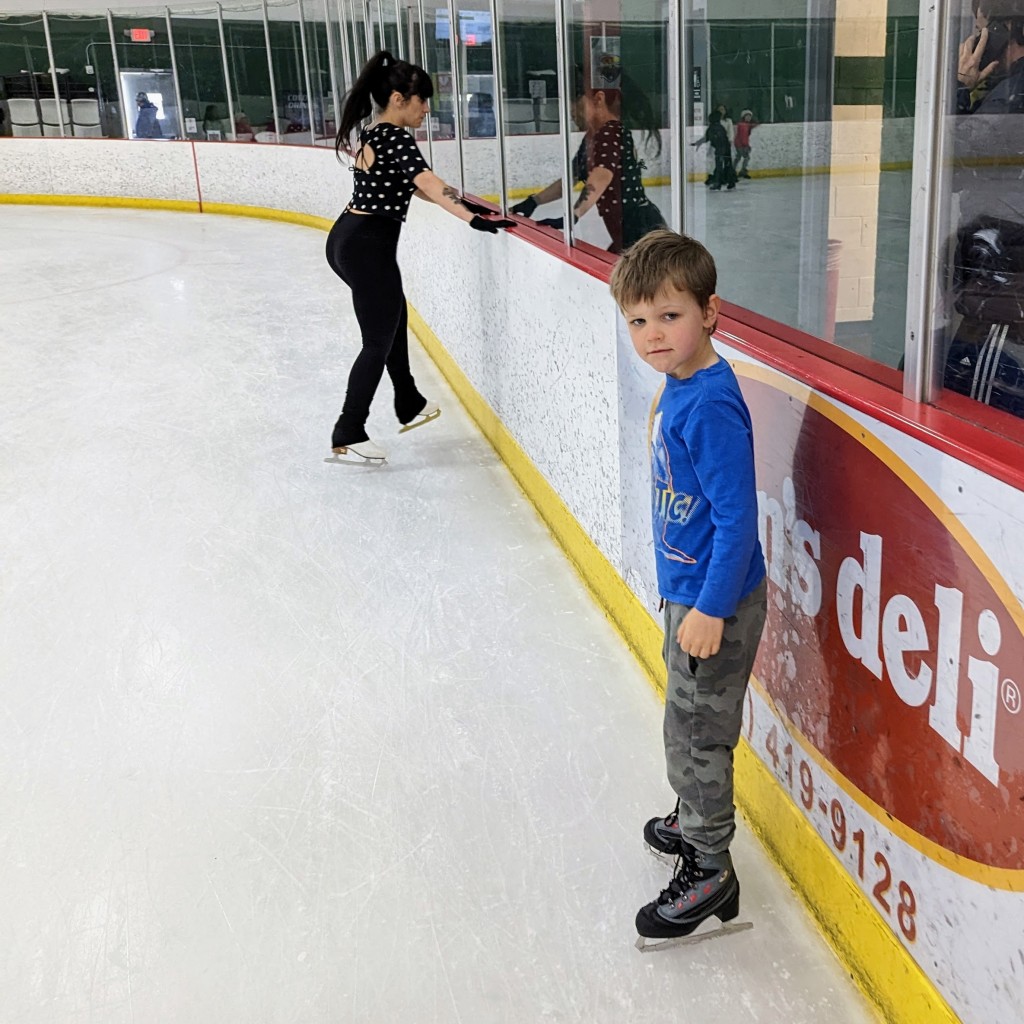 After the requisite skating, you pile in the car to head home. I make it home by 3 after a night away, and find you ready for more fun. Specifically, you are interested in the water balloons recently obtained from Costco. It's over 70 by a hair, and I have some parenting to catch up on, so I agree.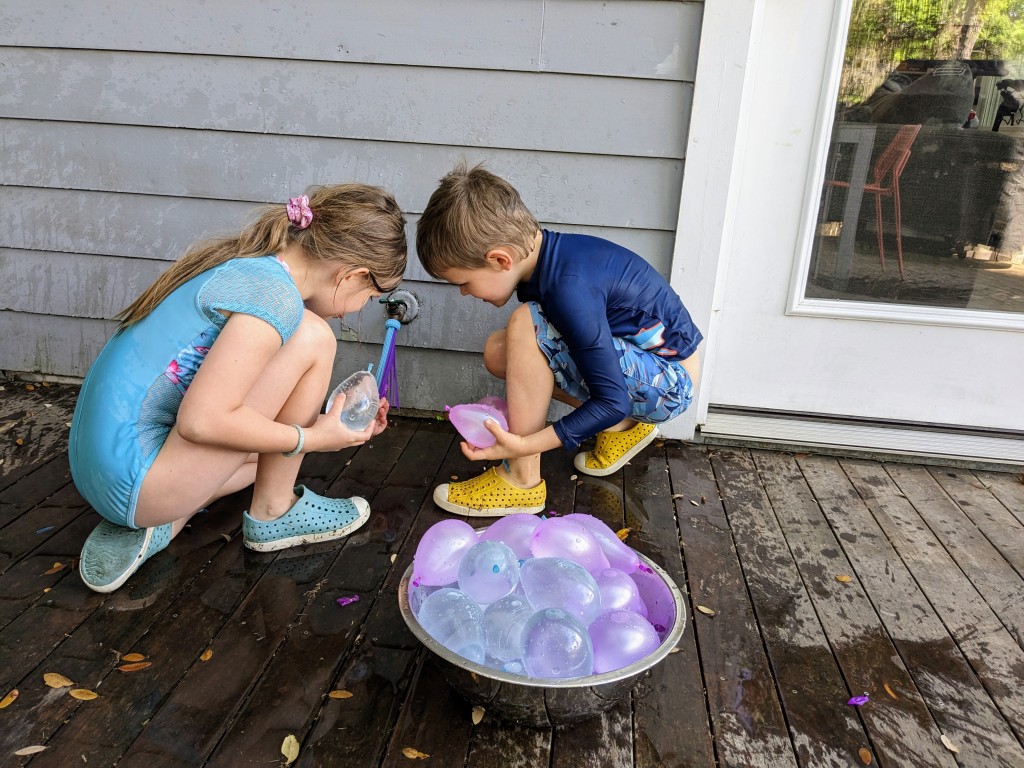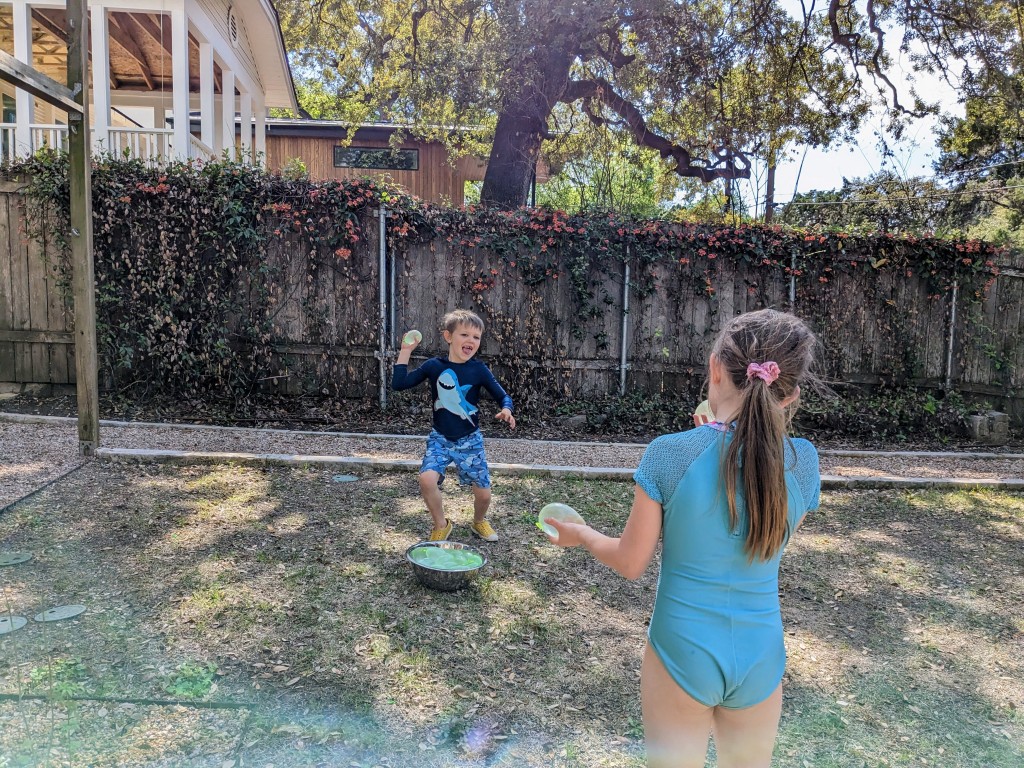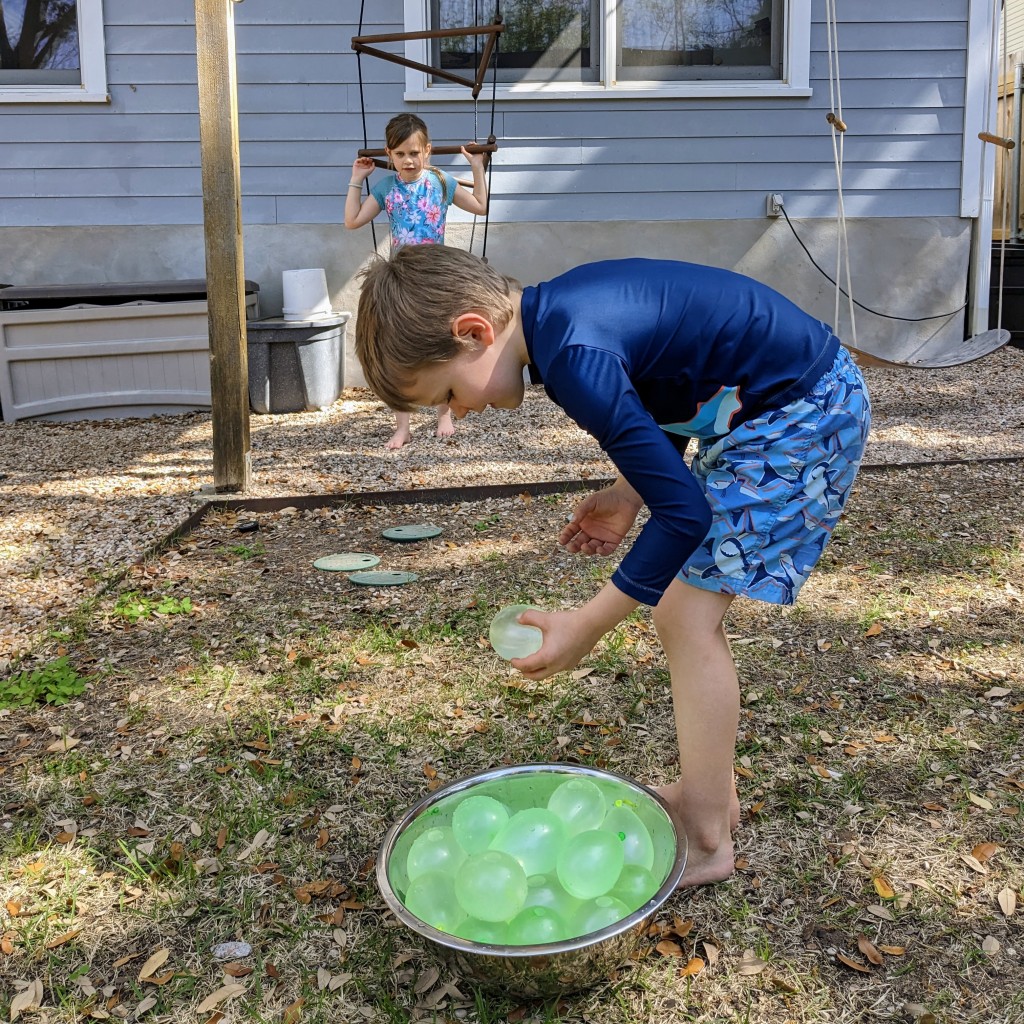 Things proceed in the inevitable fashion. I agree to refill another load when all the balloon shards are accounted for, which is moderately successful at getting you to clean them up. You have a joyful time, then suddenly become hypothermic. More body fat required!
We take it easy after that. Dinner, a little TV, the usual bedtime drill. Here comes Monday, on with the week.