To Annie:
This is how you spent the day you turned 7 years and 11 months old.
You sleep a bit late, but emerge in good spirits for a breakfast of mini-pancakes. You settle into the breakfast nook with your current Cat Kid read.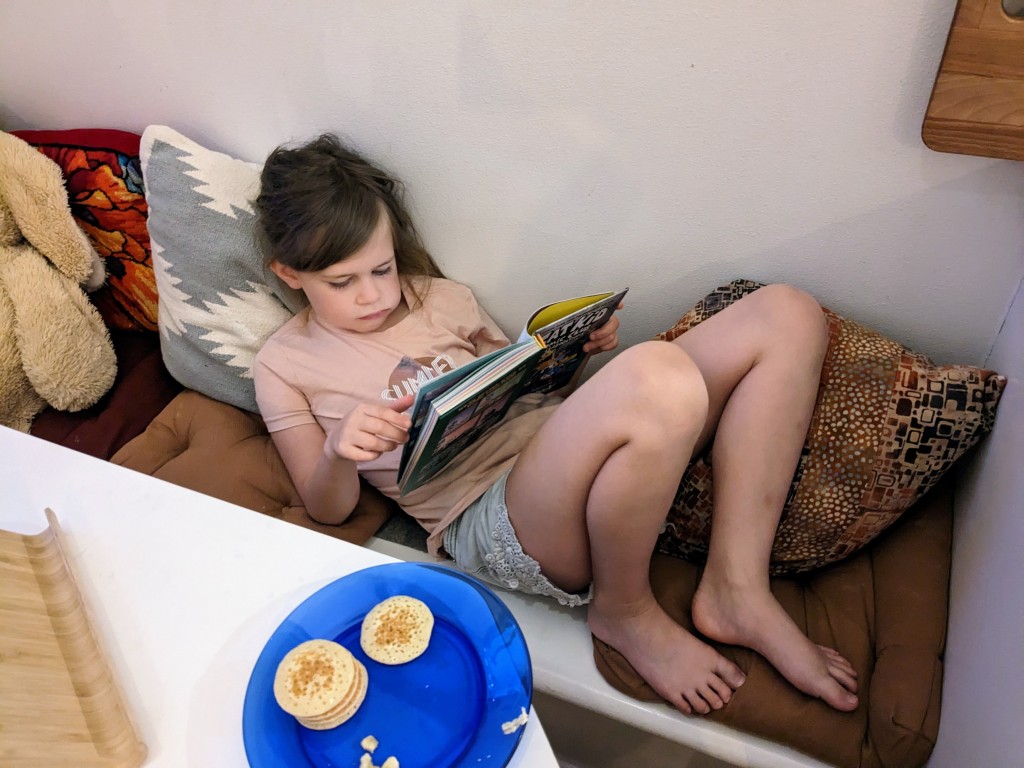 We leave on our walk to school. You sneak your hand into mine, and we talk. Dad practices identifying birdsong. As you approach the school, Paul takes off running, preferring to do the last stretch on his own. You walk along with Dad, conscientious about his feelings.
I hope it's a good day at school—we don't hear otherwise. You meet us both at pick-up, and walk to front of school so Paul can spend quarters on a sticker and pencil. We pass first-grade teacher Ms. Colston, who complements your Christmas sweater. It's always the right season.
On our walk home, I tell you that Granddad and Susu's friend Ron has died. You want to know how, and how old he was. I tell you. Later, you confess you don't remember what he looked like and ask to see a picture. Then you remember.
Can you go to the park? Of course. You hook up with Alex there. It's a beautiful afternoon. You come in for a few minutes, and you make her a package, wrapped in orange felt and fastened with tape, for her to open later. You play back at the park until 5, and say goodbye.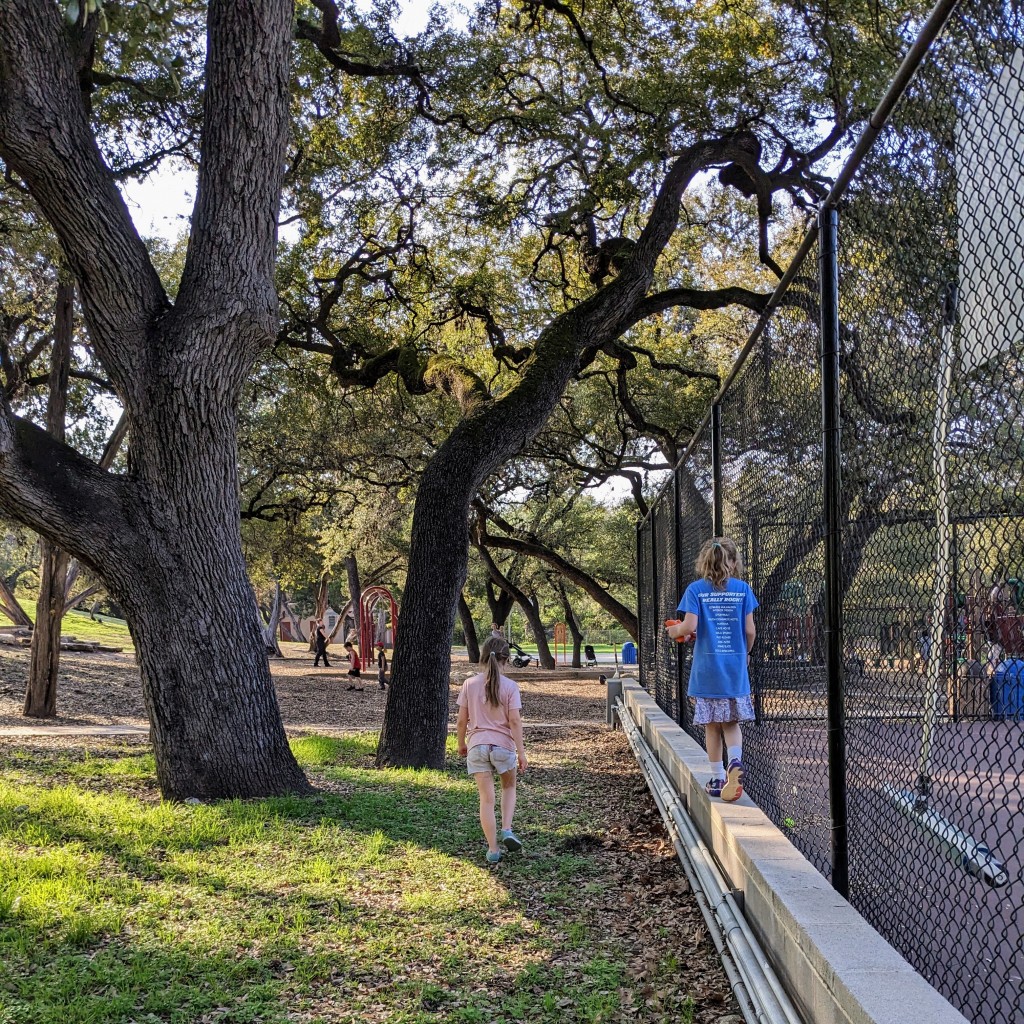 You agree to a 10-minute trial of a Pokemon movie for movie night, and it takes. When the main character sets his butterfly Pokemon free to pursue its destiny, you wipe tears from your eyes. We pause for dinner—a leftover slice of pizza and steamed broccoli—and pile back into a snuggle stack on the couch for the dramatic conclusion.
It's bedtime. You brush your teeth and change clothes without complaint, then hand me Framed to read. I do a chapter and say goodnight at 7:30. Paul comes out at 8, and you follow, escorting him back to bed. I see you again at 8:30. "I have a piece of the braces wax in my hair," you inform me. Ms. Ruiz pulled another one out of your hair earlier in the day. "I was afraid it was a beetle." I trim it out. "Thanks for your help, Mom." You climb back into bed.