To Paul: this is how you spent the day you turned 6 and a half years old.
It's Sunday, and sunny. You launch into the day with some snuggles and games of Pokemon on your tablet. When tablet time ends, you transition to real live chess with Granddad, who's concluding a weekend visit.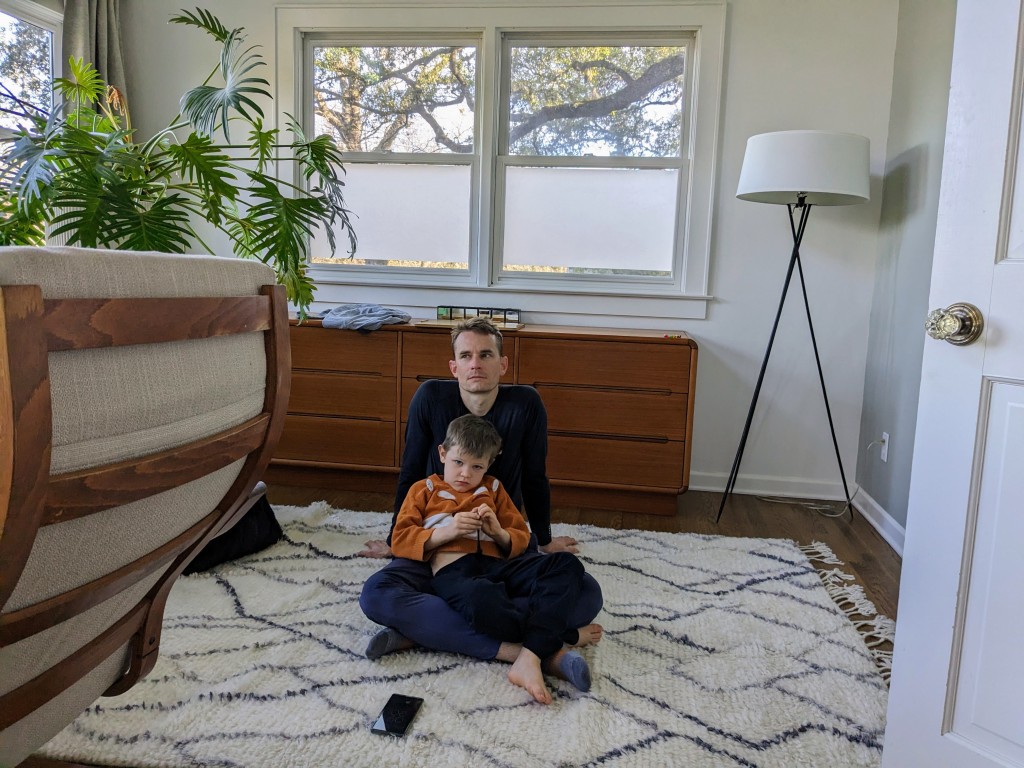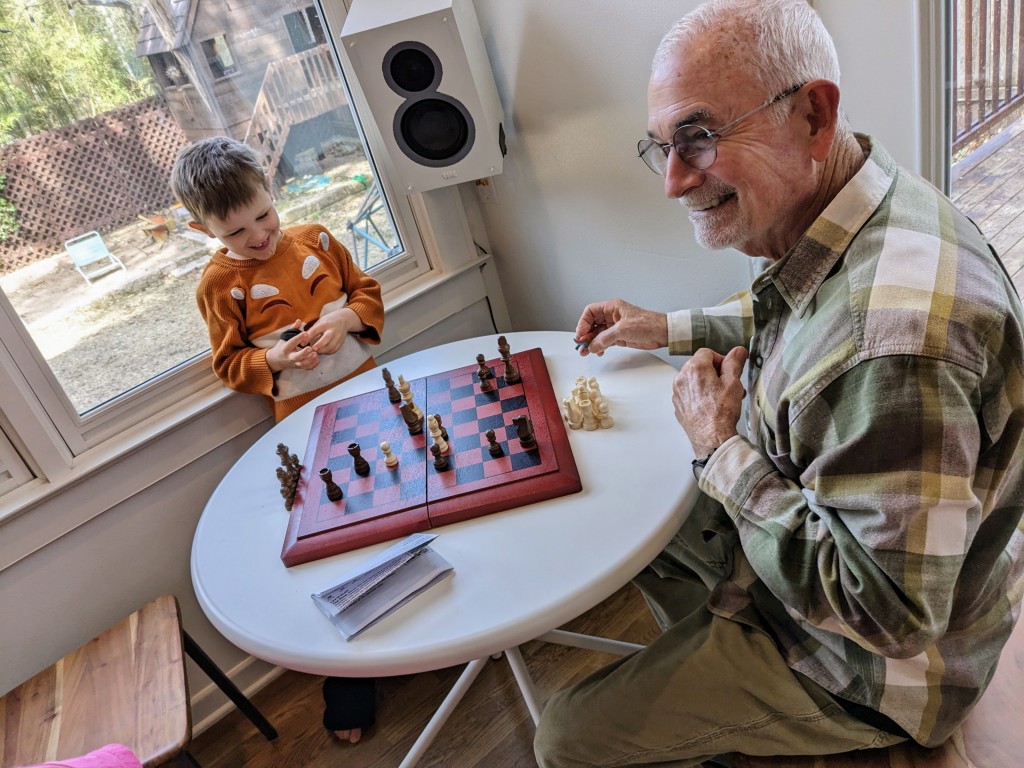 We're ready to move our bodies a bit, and it's warmed up enough for a bike ride. We suit up and head out to the trail, making a visit to our Stroller Years brick. Your trail-bike etiquette continues to be top-notch, despite your occasional speed demon impulses.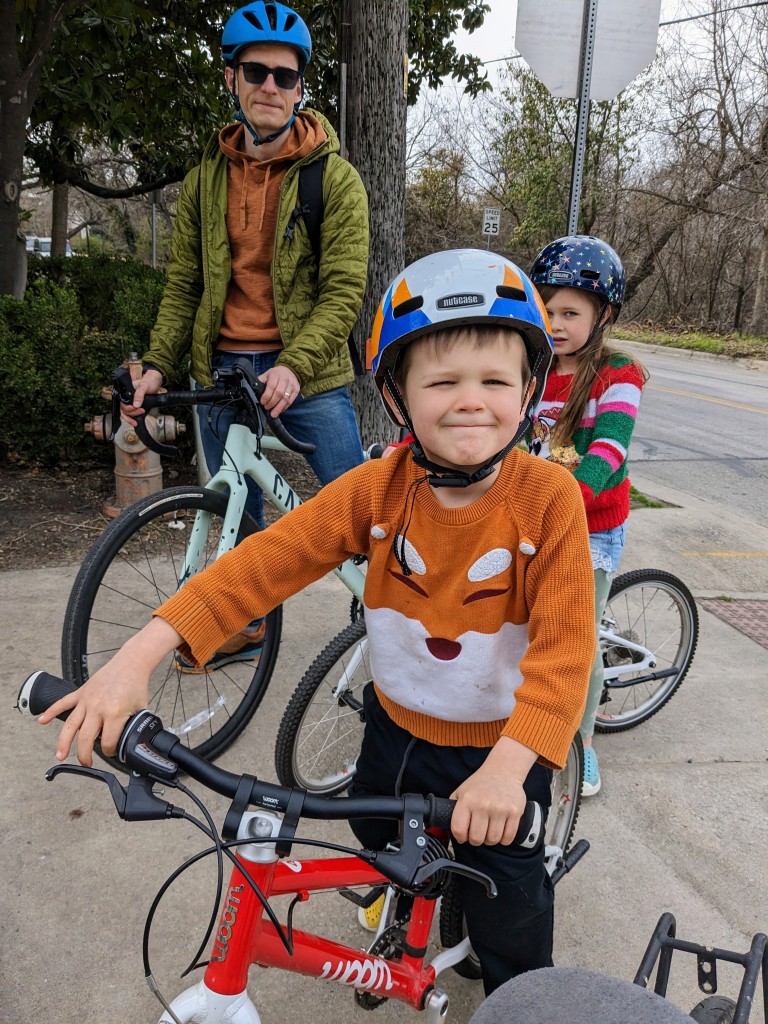 For the afternoon, we've invited your friend (girlfriend? affianced? Annie tells me you've kissed ON THE LIPS) Vera over to play. You play for a bit and then are looking for a project. Vera persuades me to make her a cardboard leopard to color while you complete Valentines cards for your classmates at breakneck pace. "I LOVE YOU MAYA" is your go-to, and "I PIKA-CHOOSE YOU" for your special friends and fellow Pokemon-lovers.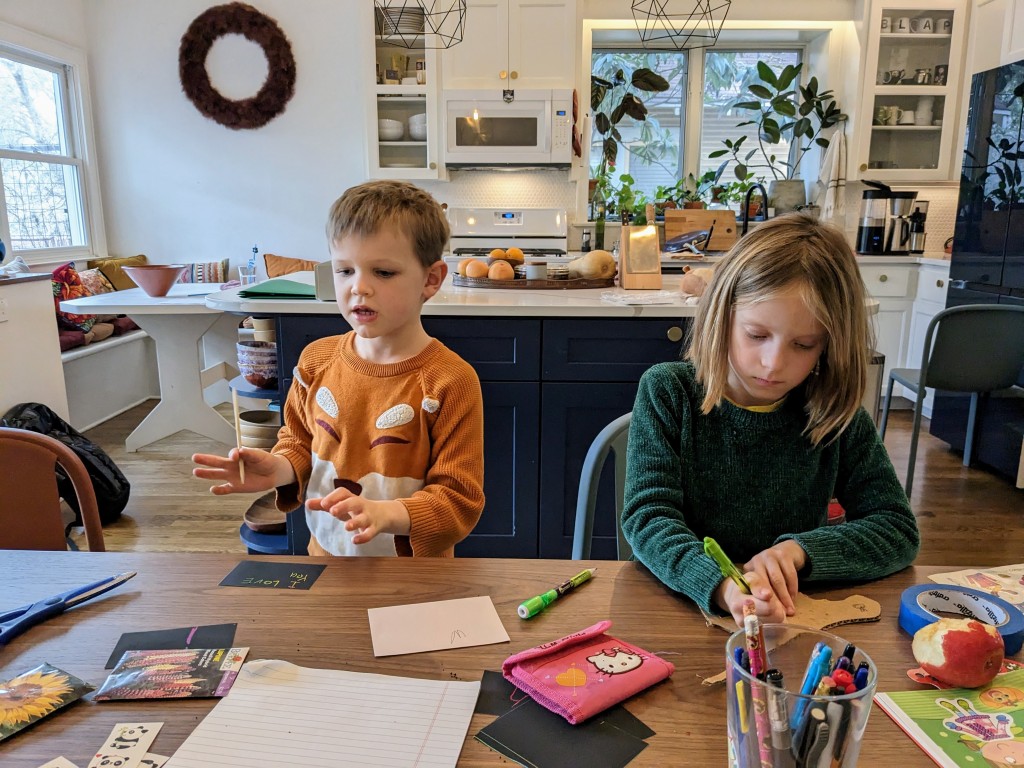 The day ends quietly—or perhaps I've just forgotten the rest. It was a good one.