To Annie: this is how you spent the day you turned 7 years and 9 months old.
It's the first day back to school after the longest winter break in the history of the world. You two are excited. We're all excited. Dad reminds you through breakfast that the time is going to move quickly and we need to keep up the pace. Twenty-five minutes until we walk out the door. "Mom, do we have time to make chocolate pancakes?" We do. Fifteen minutes until we walk out the door. "Can I wrap a present for Alex?" Okay, why not. "Mom, are my leopard socks clean?" I'll check; you brush your teeth.
We make it out the door on time and have a lovely, lovely walk to school. We discuss the moon phase (waning gibbous), and you tuck your hands into my sleeve for warmth. We converge on the school with many other relieved-looking families, right at the first bell. You give Dad and I both hugs and go on your way.
You report a normal day. Your teacher was there, and you were most excited to see Alex, who loved her gift (a squishmallow). Dad picks you up at 3:10 and walks home. He lets you start screen time while he sits back in front of his own for more meetings. You pick video games on the big screen: DragonQuest and Lego Harry Potter. I'm home late-ish from the office, so we let it go a little long.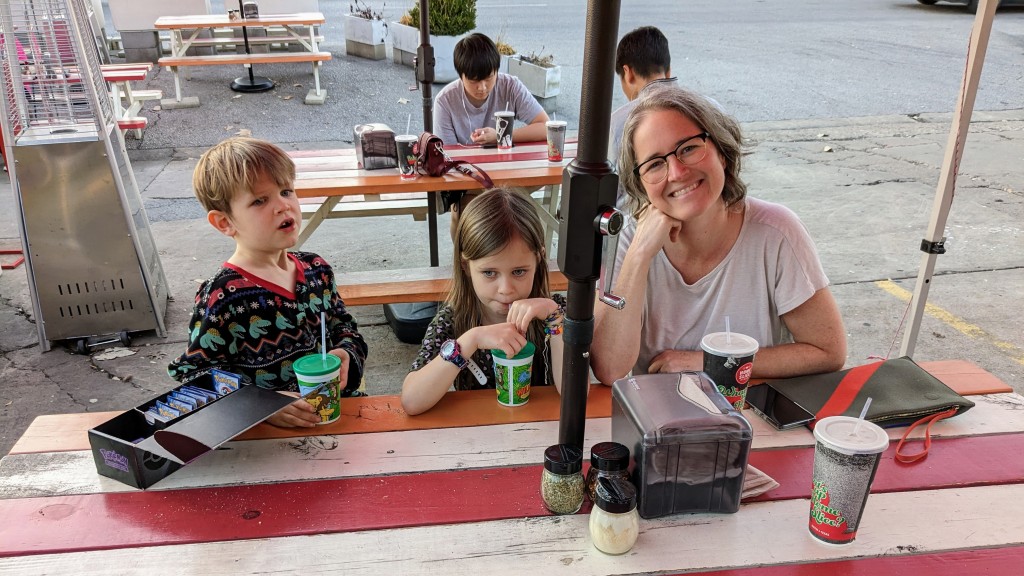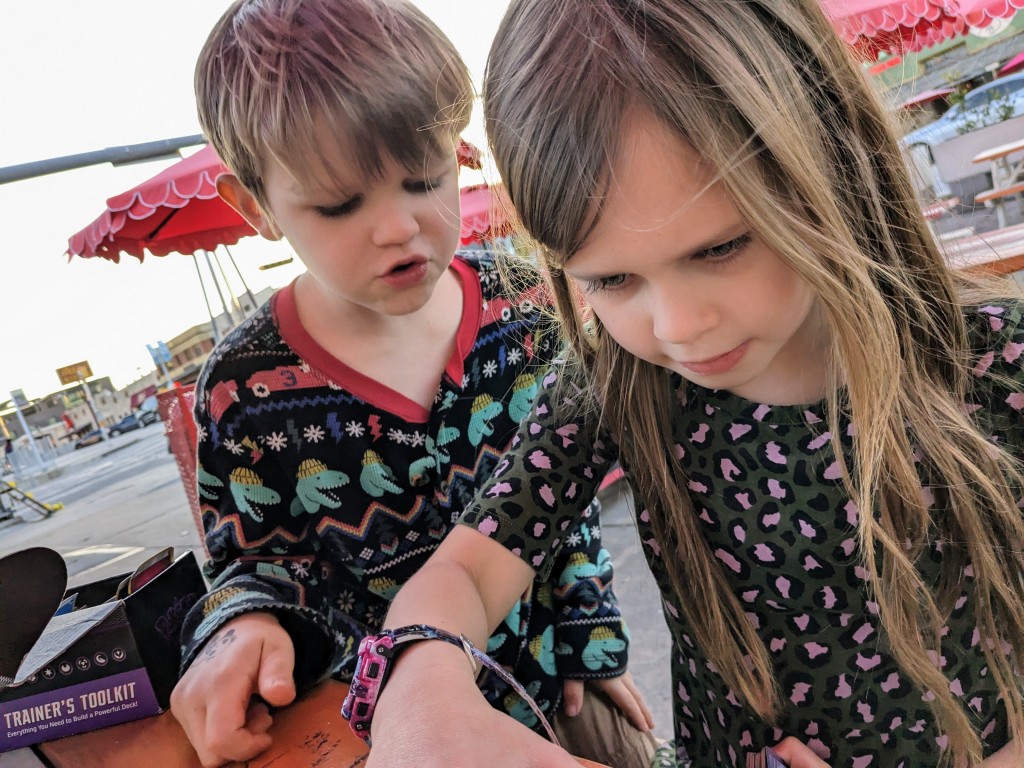 Cooking feels hard, so we drive over to Home Slice for a quick dinner. You enjoy a slice of cheese pizza and the meatball bits Paul picks off of his. It's a beautiful night, 72 and low humidity. We all enjoy sitting outside and chatting about nothing in particular.
We drive home while you entertain us with some experimental humor (what's funny and why is of great interest to you right now). You decide we're going to do some family yoga, and Dad notches a lifetime accomplishment by teaching you sun salutations out of his 20-year-old Ashtanga book.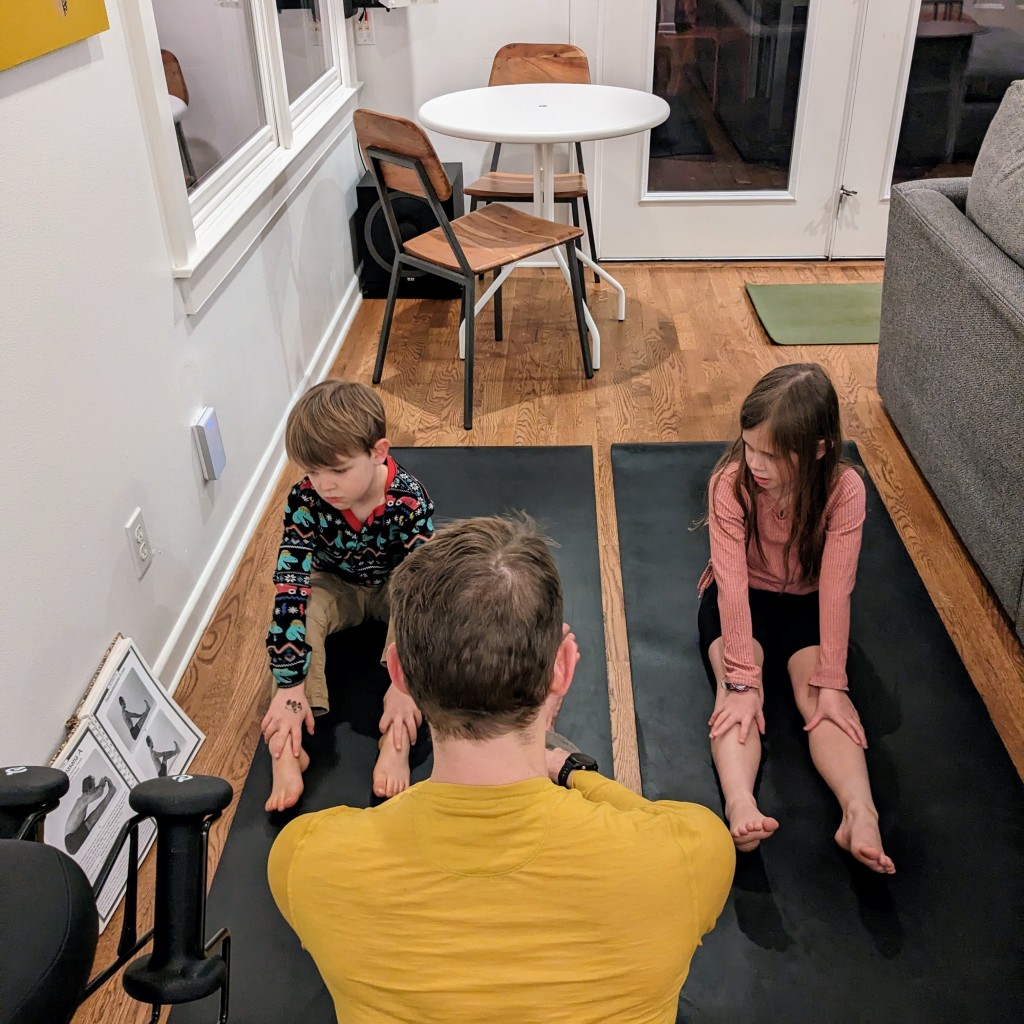 It's 6:45, and you elect to head to bed early for more reading time in Harry Potter 5. We finally finished the 4th book and watched the movie last week, and you're extremely motivated to get into this one. It is definitely too mature for you, but I'm counting on your interest to wane before it gets traumatizing. You hold the light for me while I read. At 7:30; I say goodnight and climb down from your loft. I see you twice more when you come out for water and then later to tell me politely that you can hear the video I'm watching on Twitter. Note taken.