To Paul: this is how you spent the day you turned 6 years and 3 months old.
You are up eeeearly on this Saturday, raring to go at 6:15. You agitate for activities; Dad and I suggest cuddling on the couch for crosswords and coffee. You grudgingly accept this offer as the best you're likely to get. As the sun rises, you eat toasted waffles and put another layer of wrapping paper on the birthday gift you've made for your friend Vera (it's a giant paper airplane—she'll be thrilled), and make one for River, too, while you're at it. You watch Dad do a little guitar work.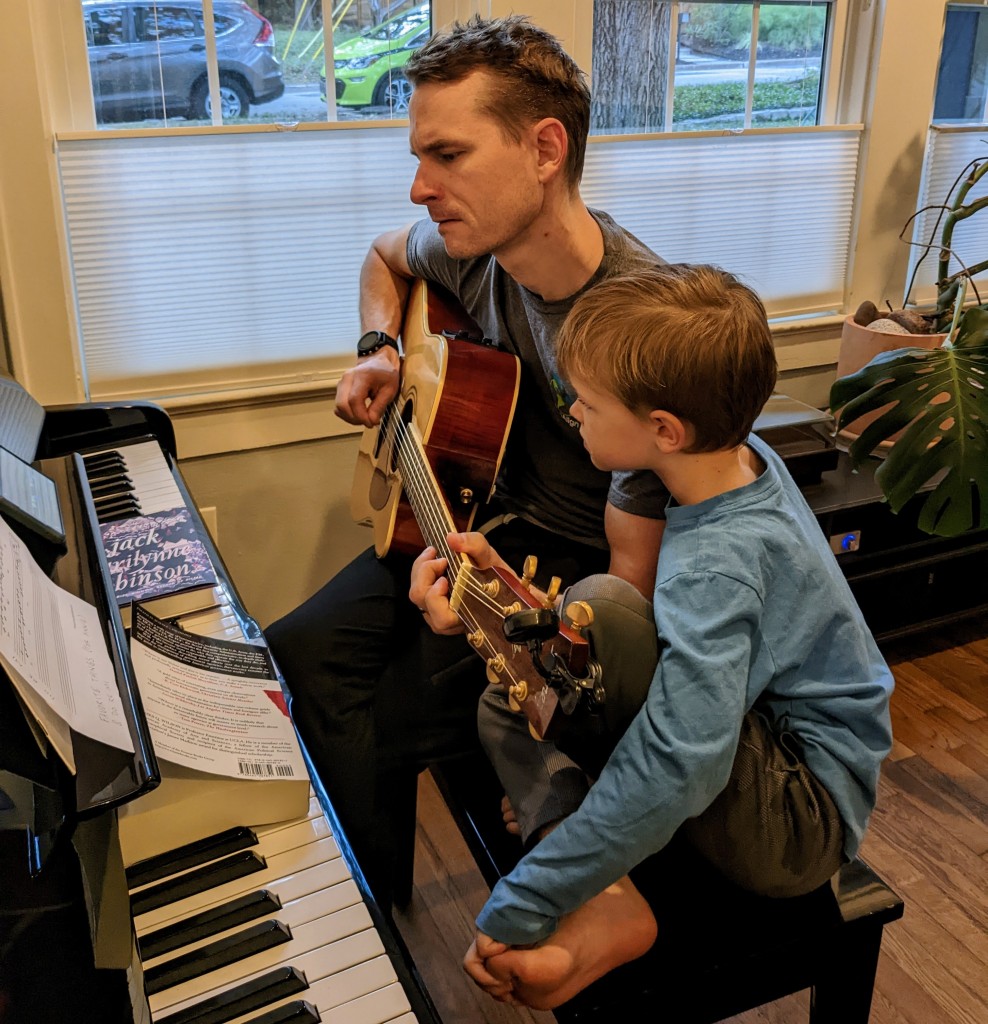 When Annie is up and about as well, you two form your team and do some wrestling on the couch. Your toys line up for RPG battles. At opening hour, Dad takes you to Costco to stock up and perhaps spend some of your latest lemonade stand money. You are extremely disappointed to find nothing you can afford with the $8 remaining to you. Annie, however, purchases a pack of baby squishmallows that form the backbone of your next project: creating an endangered squishmallow refuge. After significant infrastructure arrangement, you emerge to ernestly plead with the donor class for visits and financial support.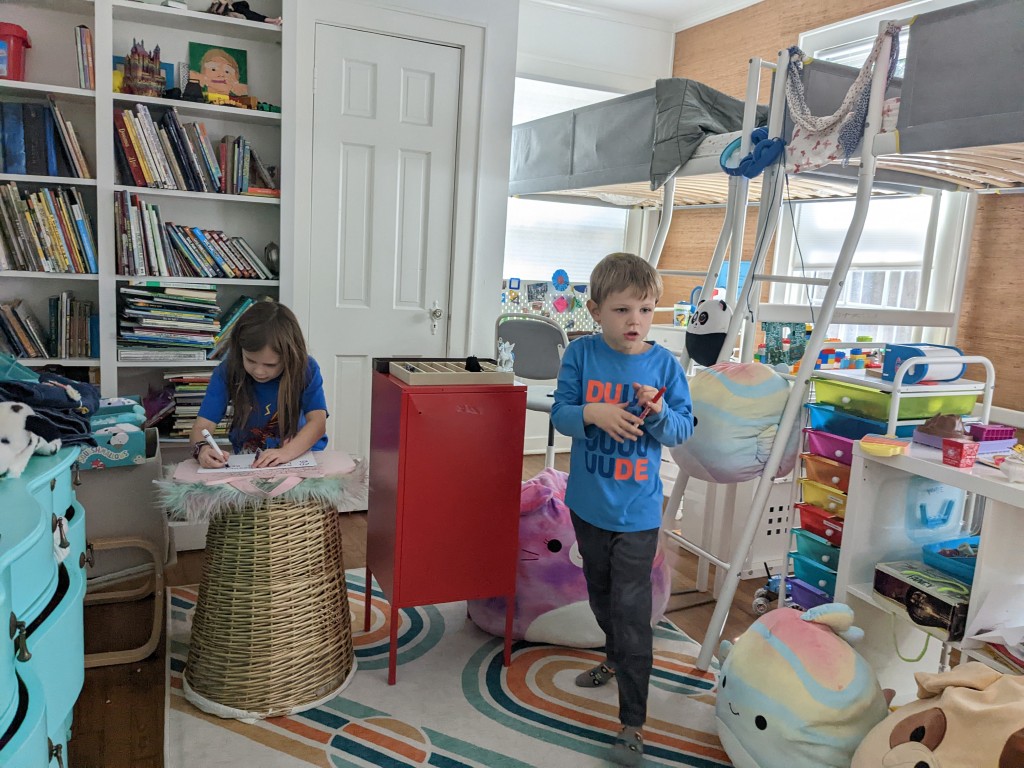 The afternoon wears on, and it's time for your next social engagement: Vera's birthday party. You add 4 small squishmallows to her gift and a giant rainbox tag: I LOVE YOU VERA PAUL. I somehow fail to take a photo of this.
We arrive at Vera's house and discover you are the only boy invited. You are unfazed. The girls like you, and I like their moms. Vera has made plans to marry you. We have a nice couple of hours.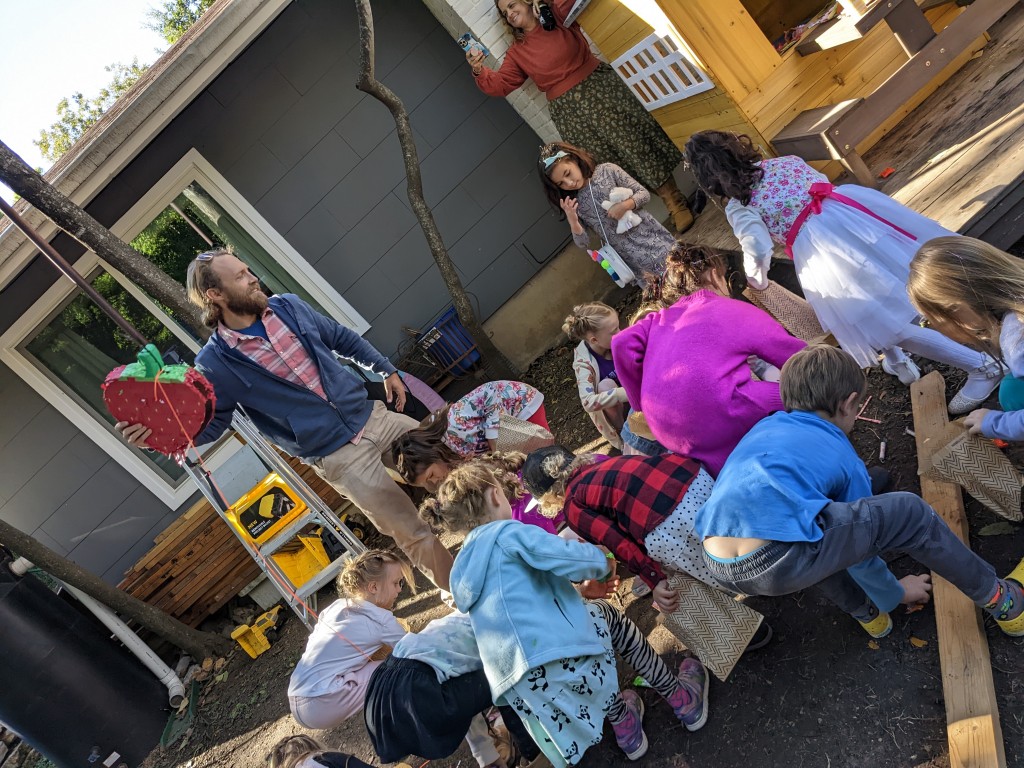 Back at home, you don't look so hot. You're coughing in that complicated way you have that makes me picture every little bronchiole in your lungs, and your temperature is a little high. We decide stay home from dinner with the Crowders in favor of couch snuggles. You play Prodigy and casually execute some algebra (10 + 8 = __ + 5) while I read and take your temperature every 10 minutes. It never gets bad.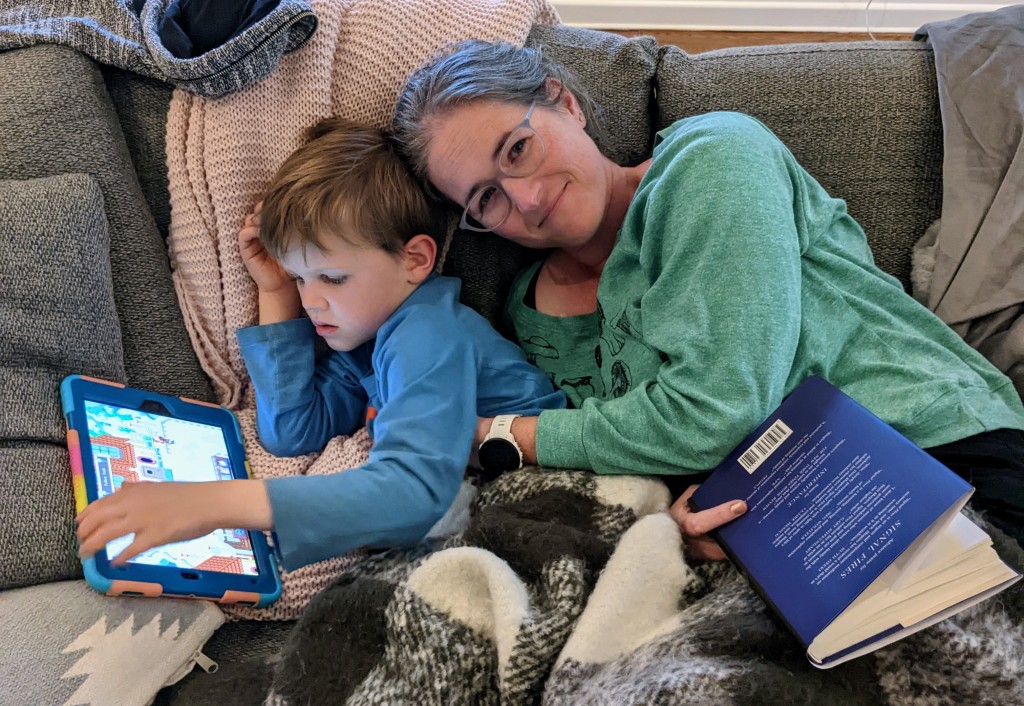 We eat dinner and you take a long steamy bath. There's enough time for one more thing, and you decide on building a robot out of plastic cups, no maybe just drawing a blueprint, no actually we're going to make a book, about us. You are going to be the illustrator, and I'll be the writer. What is it about? YOU can decide, Mom. But NO PROBLEMS and NOTHING BAD.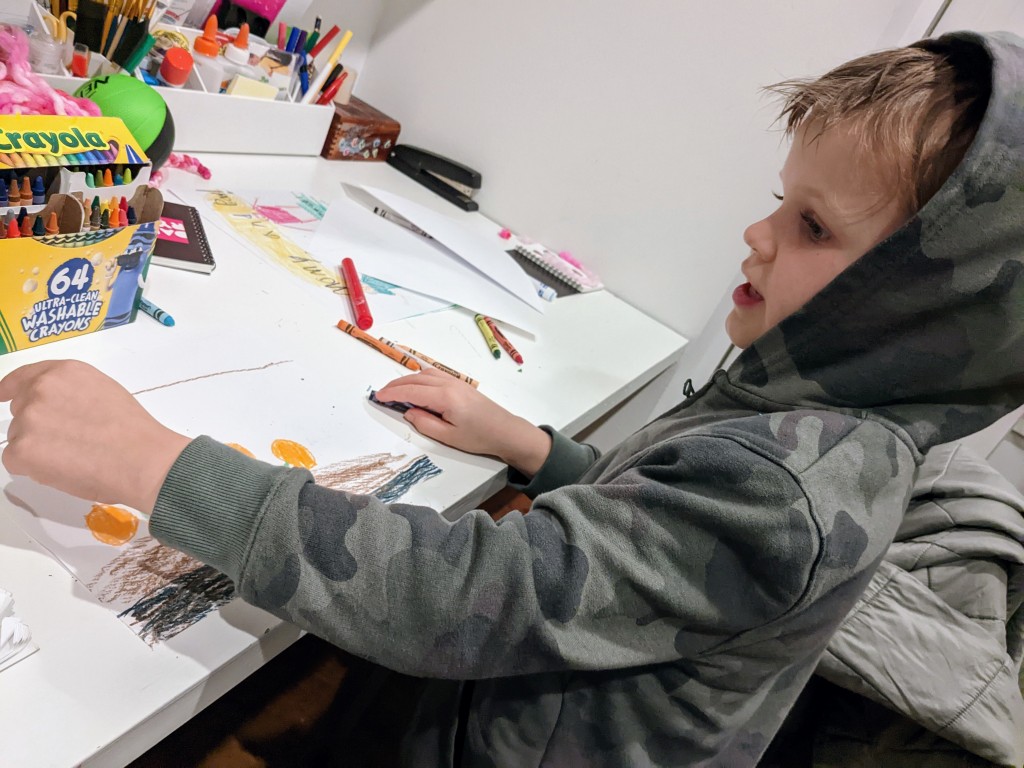 You proudly complete our project, and we're climbing into bed as Annie and Dad arrive home. Annie joins in the bedtime routine, and I read a library book to you about Jupiter and tuck all your lovies around you. Goodnight, goober.