To Annie: this is how you spent the day you turned 7 years and 5 months old.
You and Paul spend the first 20 quiet minutes of the day doing your own thing. I see you a few minutes after seven, towing a long finger-weaving up the stairs that I made last night watching TV and have some plans for. I try to spare your feelings while I confiscate it. You rebound. You and Dad discussed going for a jog this morning; you remember; and you are ready. You suit up and head out.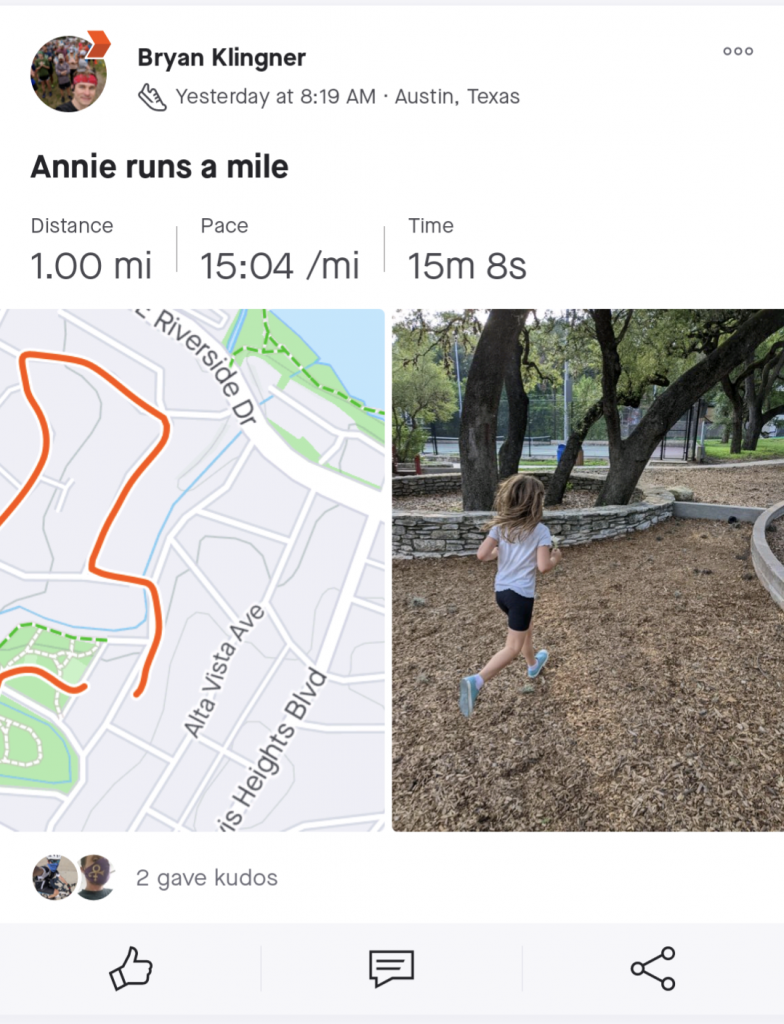 Undeterred by a fall and some light knee-scraping, you complete a full mile triumphantly. In the flush of victory, you consent to a hardware store trip with Dad, who's keen to buy a tree lopper, and you spend 98 cents from your allowance to acquire a bug repellent bracelet in red, white, and blue.
Back home, you get back to playing with Paul. Benignly neglected, you open 14 dried fruit packages to mine the collectors cards inside. "Don't worry, Mom, we ate most of them." Cool cool cool. You move onto fort building, executing an indisputably excellent construction in the den.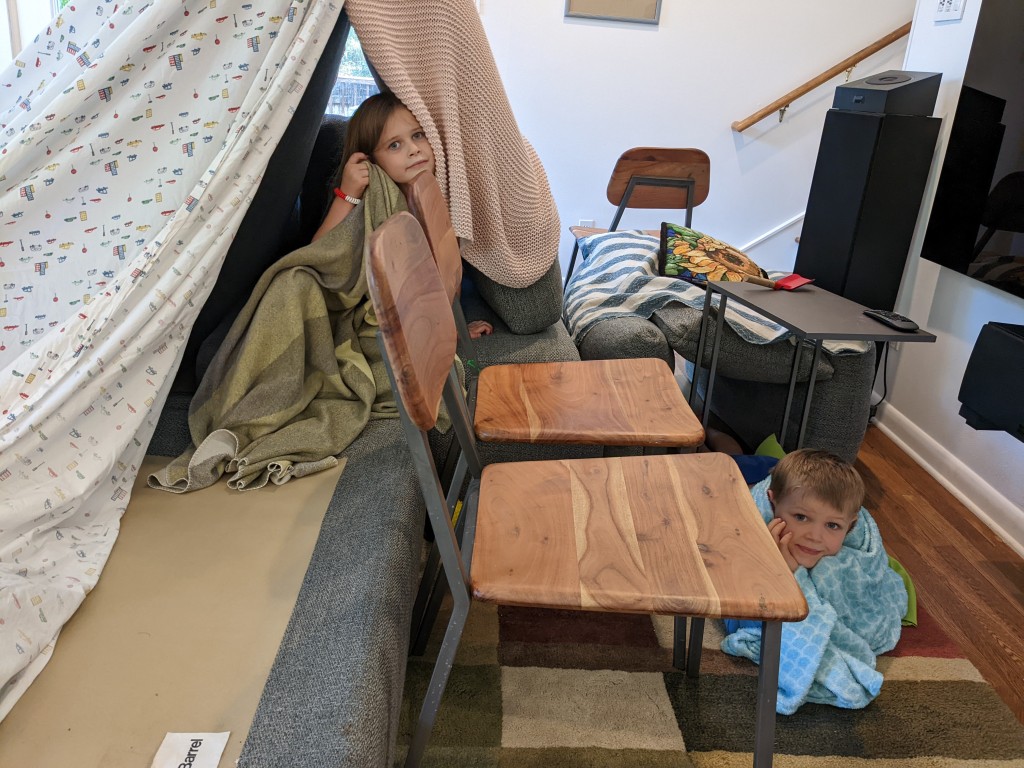 You visit me in my office/library, writing notes on my whiteboard and rediscovering treasures like Mulberry the polar bear. You spot the yarn and start a finger-weaving of your own. Your creation, in dark gold, suggests itself to you as a tortilla, and you decide to craft tacos for the Geralds, whom we're going to visit later in the afternoon. Great project idea! We brainstorm how to create the components, and you put me to work on tortilla weaving and cutting cheese shreds out of orange felt while you trim pink yarn into strips of bacon.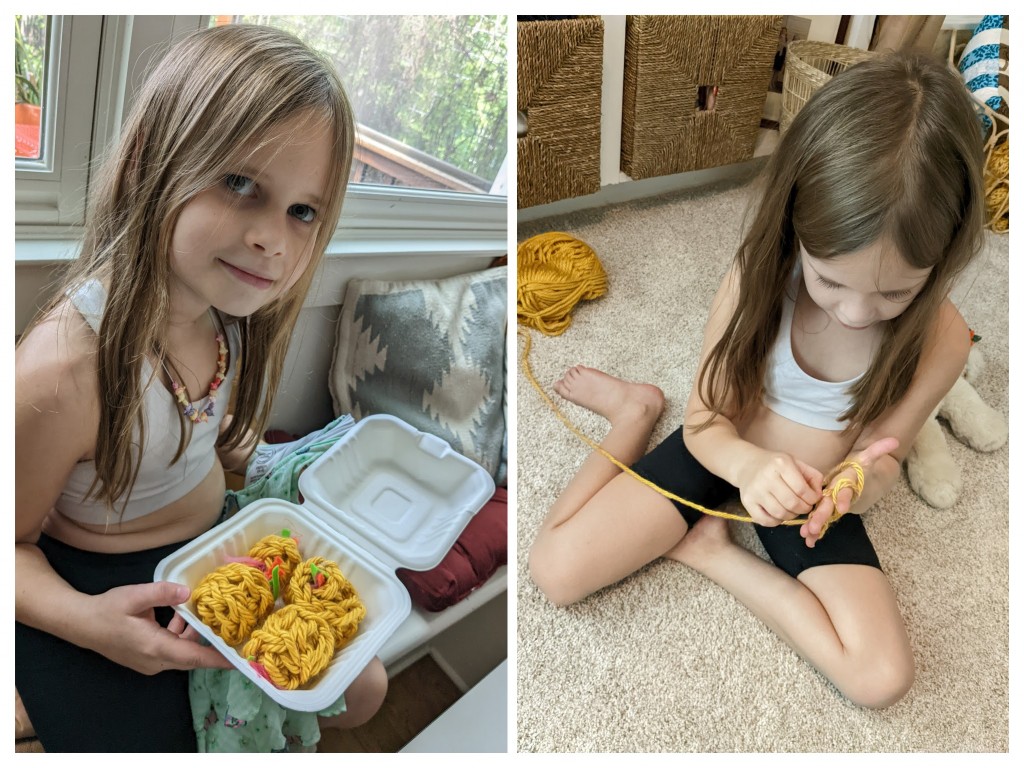 Around 2, we head to their place, and you present your offering. We head upstairs so you can hunt for their new kittens. When we find them, you're mostly scared. You, Paul, and Shae make your way into the pool and have hours of high seas adventures, punctuated by tender moments with toddler Asher.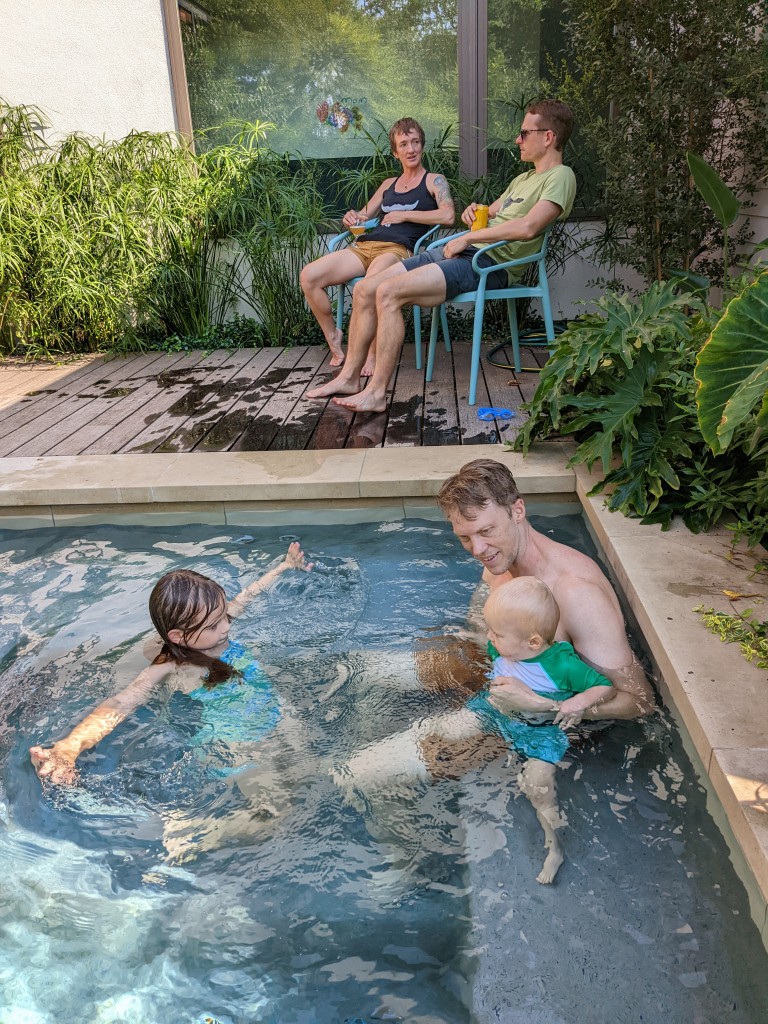 Back home, you cheerfully carry the dining room chairs from the fort build back to the table, and change clothes. You and Paul have a lengthy negotiation about chicken nugget splitting, which ends amicably. You eat a pile of sliced cucumbers, and not many of your hard-won nuggets.
Dad is reading the last two chapters of the BFG tonight. We read it the first time a year or so ago, and your ability to understand and follow all the details is incredibly improved. I've introduced a little extra poignancy by telling you that the Queen of England who features so prominently in the book has actually in real life just died.
All ends well for Sophie and the BFG, though, and likewise for you. Goodnight, not-so-little one.