To Paul: this is how you spent the day you turned 6 years old.
You wake up at seven and emerge with a sweet smile and the knowledge that today, finally, at last, is your birthday. You have been waiting to turn six since your first kindergarten classmate celebrated his birthday last fall. You made a list with me two months ago about the important features of your party (bounce house, giant panda legos), and wrapped yourself presents that we carefully put away until the big day. Which is finally here.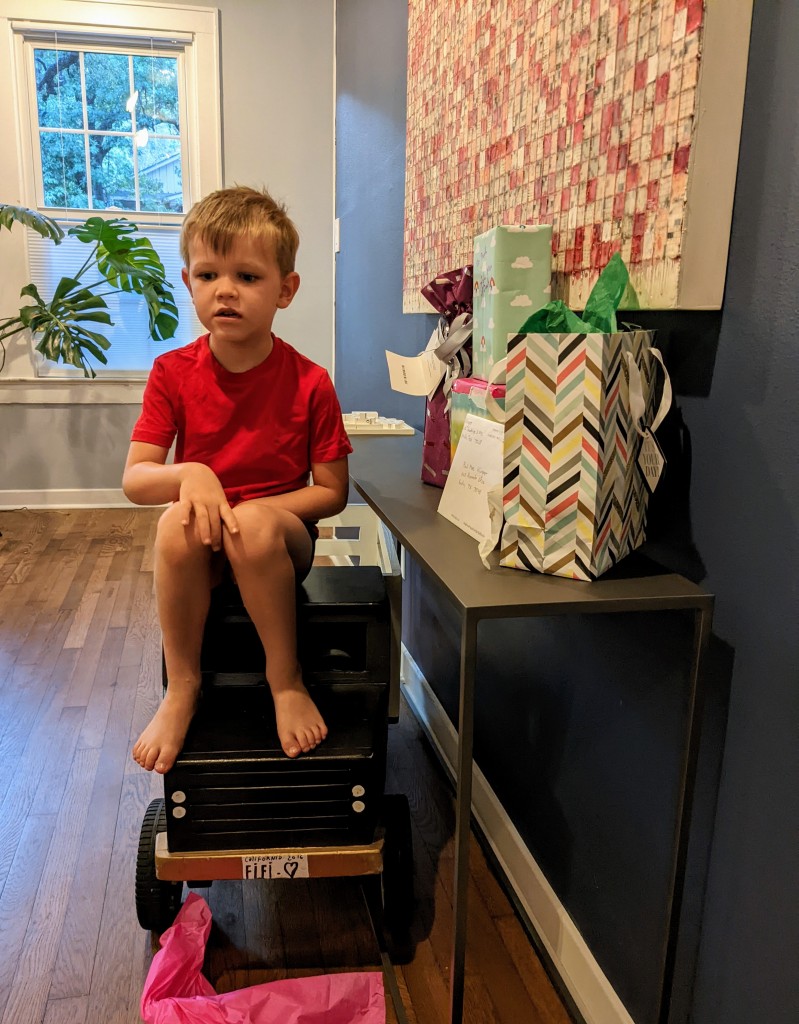 I make you cinnamon toast and sliced peaches for breakfast, which you are mostly too excited to eat. We decide opening a present or four is just fine, especially since two of them are from you. We start with giant bubble wands, which our California friends introduced us to, and try them out in the backyard. While Annie weeps with jealousy, you open a stuffed panda that repeats back what you say, from Gamma and Gobka, and give it its inevitable name, "Pandy 13." Some sharing arrangement is reached, and you collaborate happily. (It will take you 10 hours to realize it can also repeat farting noises.)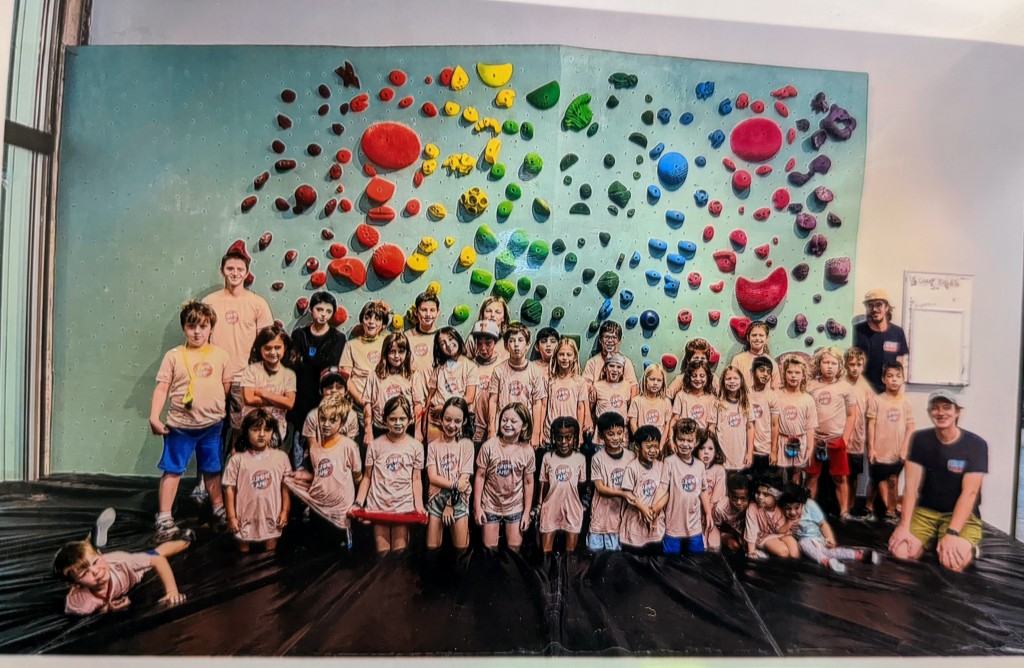 It's the last day of climbing camp at Austin Bouldering Project—one of your favorite camps so far. You receive your last installment in a new wardrobe of camp shirts, and take a group picture. Can you find you?
Dad picks you up at 4, and brings you straight to Travis Heights Elementary, where you meet your teacher and see your first-grade classroom for the first time. Your teacher is Ms. Vasquez, and though best-friend River is not in your class, Jude and Vera and some other of your favorite friends are. You pick out a red backpack, and Dad carries in a box of your school supplies. I see you when you find me at the PTA membership table. You orbit me for a bit and then go get a cup of ice cream on the blacktop.
You head back home, and as a very special birthday present, Dad completes all the boss fights to finish Sack Boy for you. Could anything be better? At the dinner table, you review some other birthday greetings.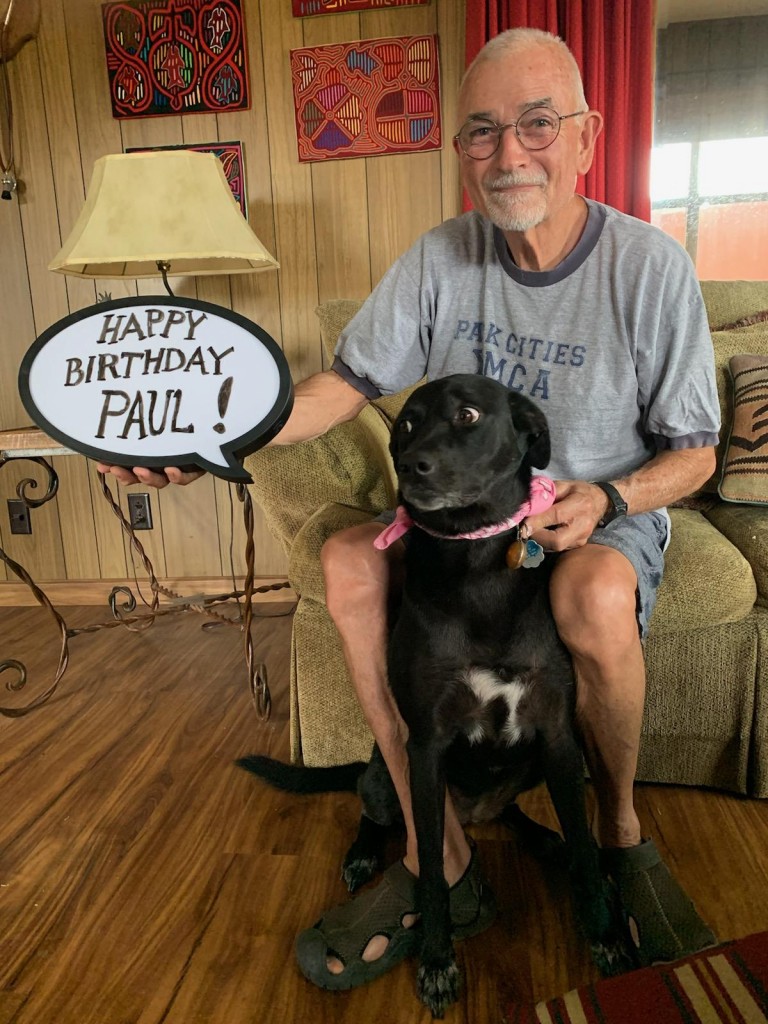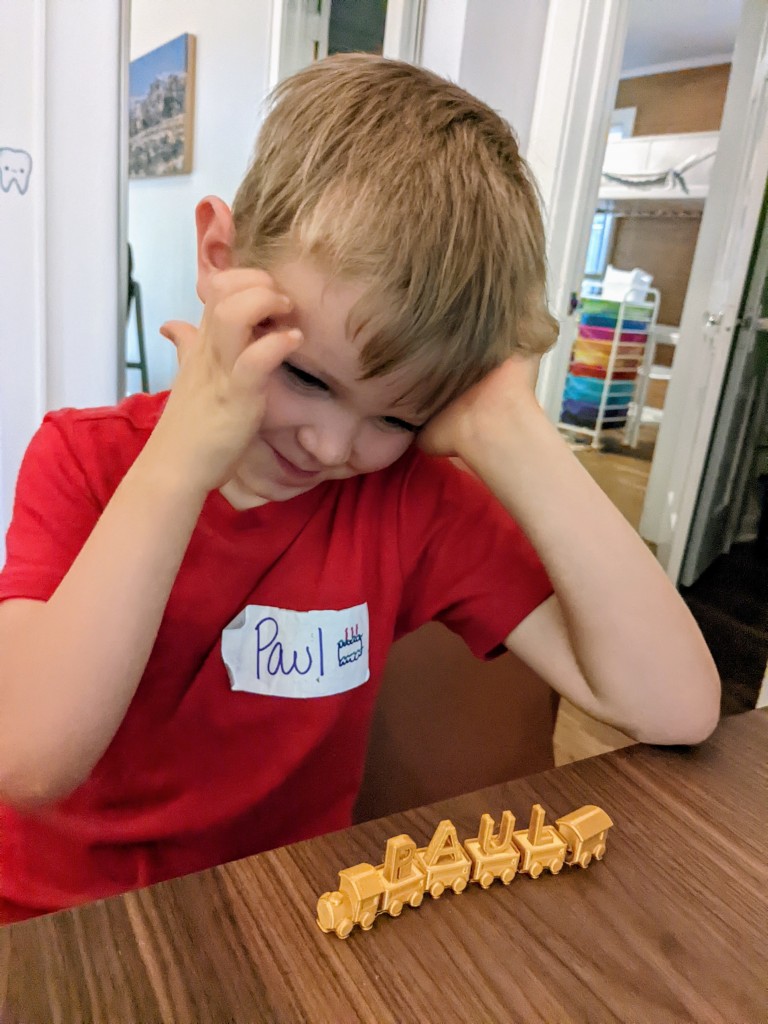 Time for bed. You brush your teeth and climb up without prompting, and I read Doodle Day at your request. I say goodnight, and you and Annie build a castle out of books in the corner of your bed before you finally fall asleep. Happy birthday, kiddo.