To Annie: this is how you spent the day you turned 7 years and 4 months old.
You have been going to sleep on Pacific Time since we returned from California, so it's a late morning, too. Fortunately, climbing camp doesn't start until 9, so there's plenty of time. You've decided you need your own morning-coffee routine, so head for the electric kettle as soon as you rise, and mix yourself a milky cup of instant decaf.
We load up and head out the door. You've been enjoying camp this week and have met another old friend from Colibri (Finn) with whom you've exchanged numbers and are advocating for a playdate. (I taught you and Paul my phone number while we waited for the ferry on Port Aransas a few weeks ago.) You've also befriended a smaller girl named Lucy.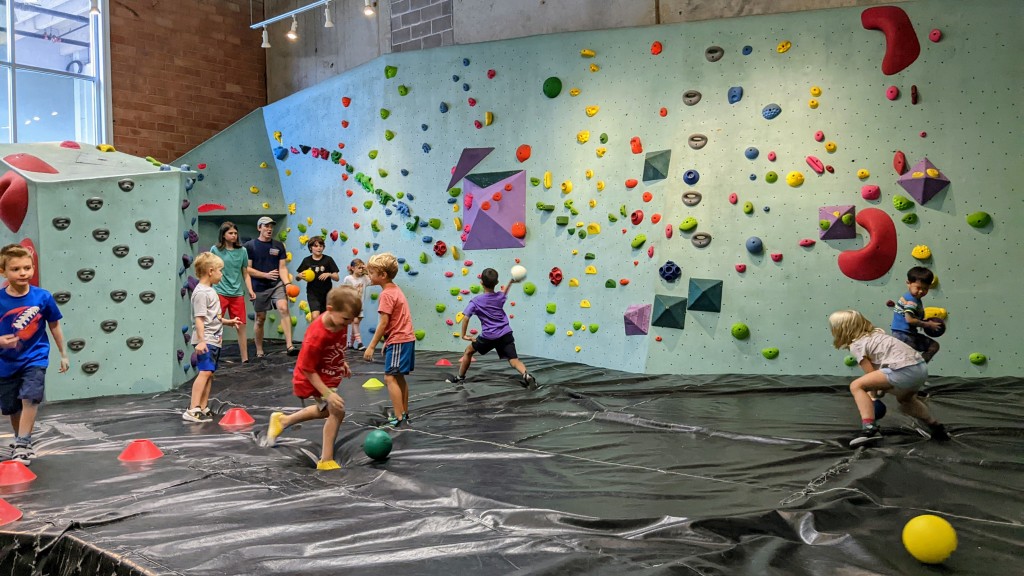 Camp is presumably fun. I pick you up on the early side, just a half-hour into the extended day. You are in the middle of a dodgeball game. In the car, you apply your raspberry snack to all ten of your fingers, and are devastated when one falls off before I have a chance to photograph you.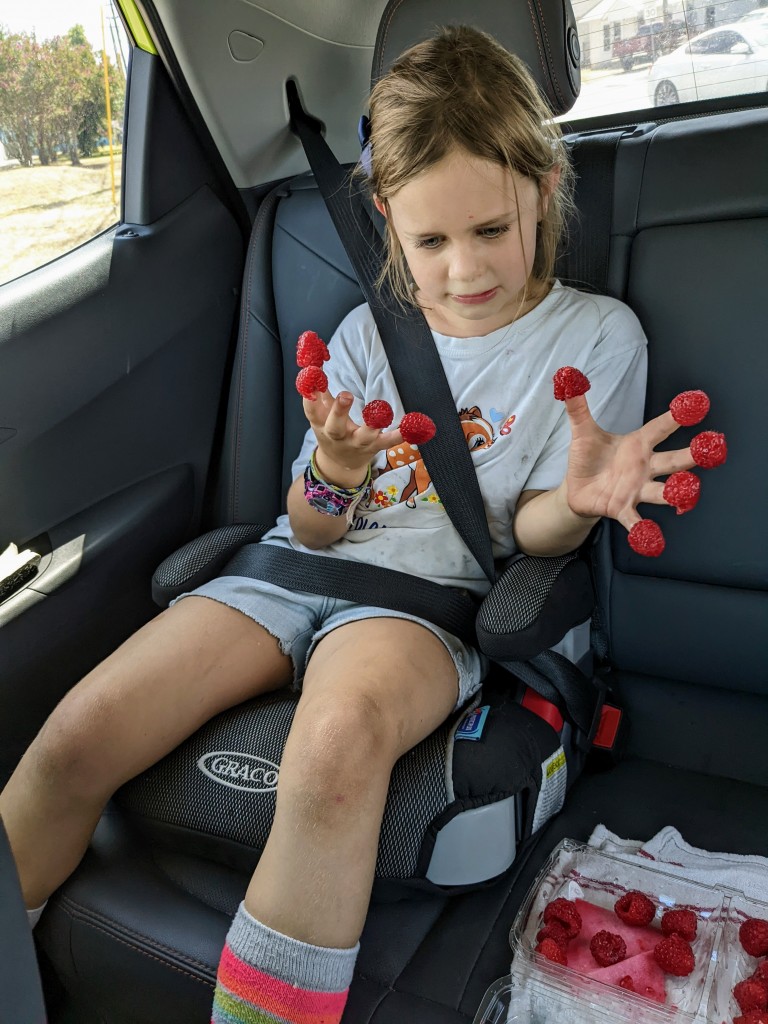 We are headed to Life Kido, which you started attending in March with best-friend Jade and to which we have recently added Paul as well. Unfortunately, you have forgotten that this is our destination. When we arrive there instead of at home, your misaligned expectations and the aforementioned raspberry tragedy send you into a tailspin. You agree to leave the car, barely, but refuse to participate, and sit next to me in a chair while the rest of the class leaps merrily through a ninja obstacle course and I regret driving across the city for this. (That the rest of the group is all boys, and your friend Jade is absent this week, does not help.)
We go home. You put on your helper face and your apron, to assist Dad with dinner. You also get back to your first ambition for the evening: finishing the friendship bracelet you are making (ed. note – with excellent technique).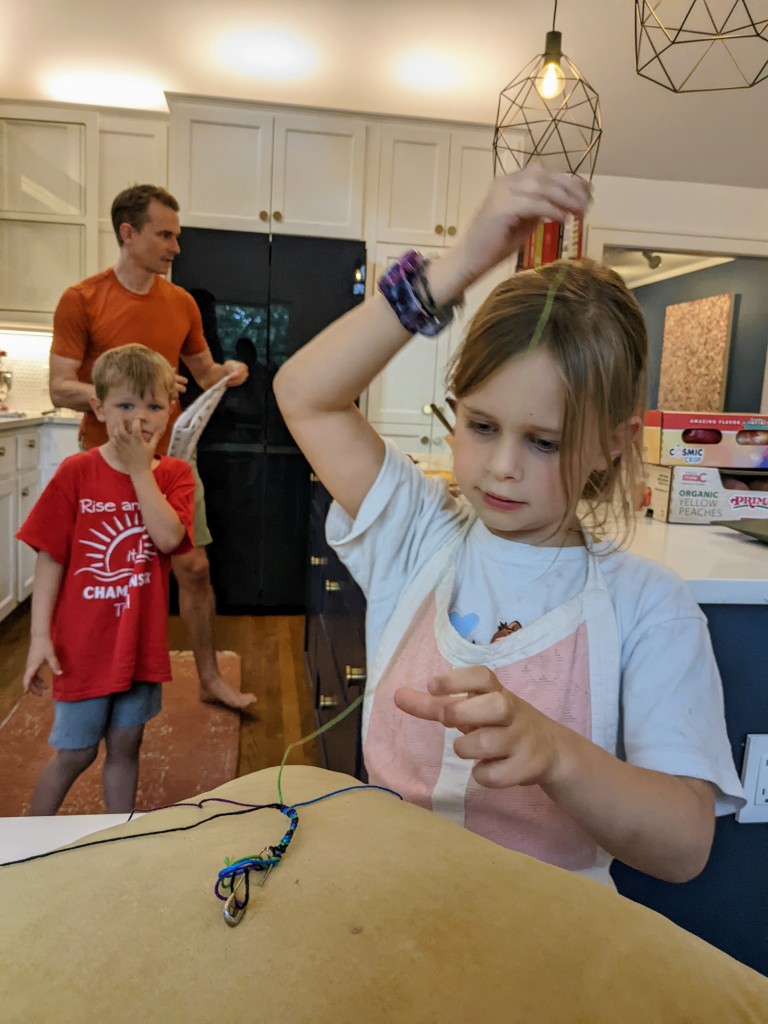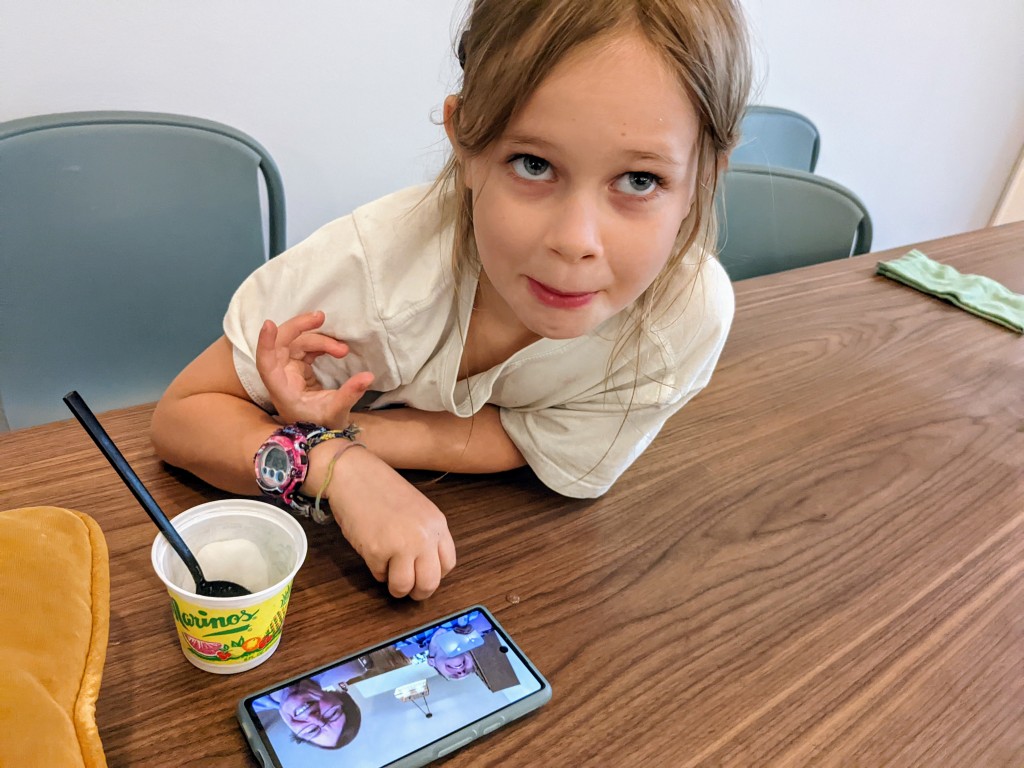 We eat dinner, and you and Paul have a long catch-up call with Gamma and Gobka, sharing stories of California cousin adventures and the latest hijinx of the invisible albino oryx.
We take a swing at a reasonable bedtime, and after a chapter of Winnie the Pooh, in which Kanga and Roo join the forest and endure some light persecution from the other characters, we say goodnight.