To Annie: this is how you spent the day you turned 7 years and 3 months old (a montage).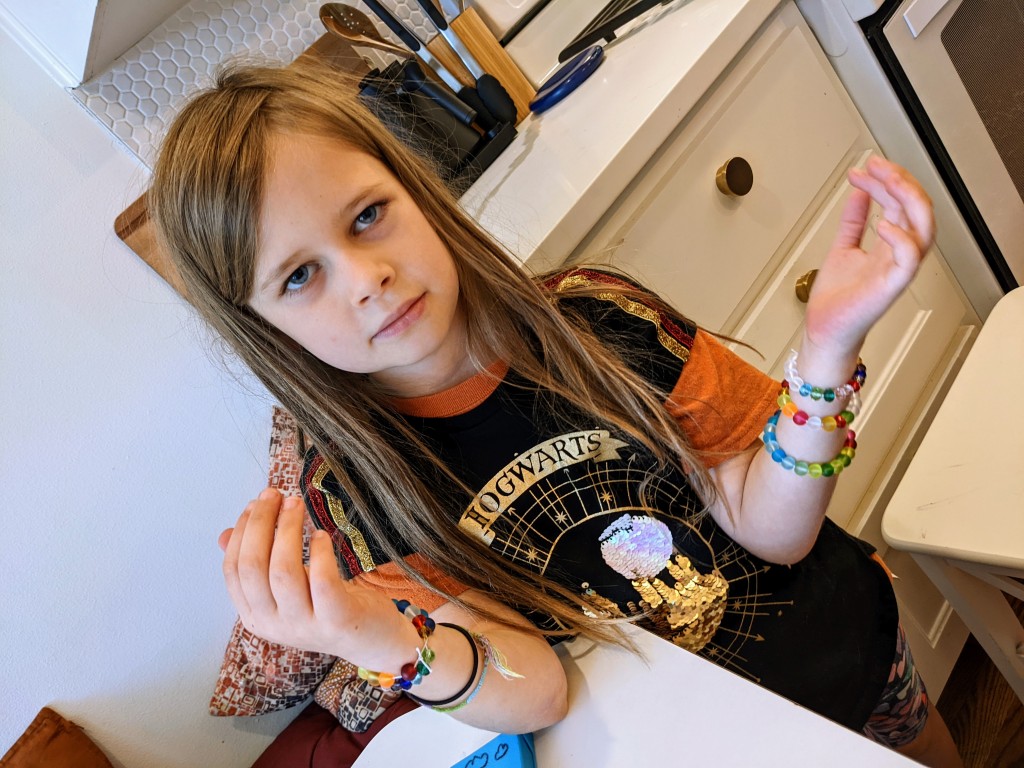 It's Sunday. We have a long-anticipated playdate with Mr. Dustin, your afterschool "teaching artist" and his wife and daughter Penny. You and Paul bead them bracelets as a welcome gift, modeled here with your teenager face.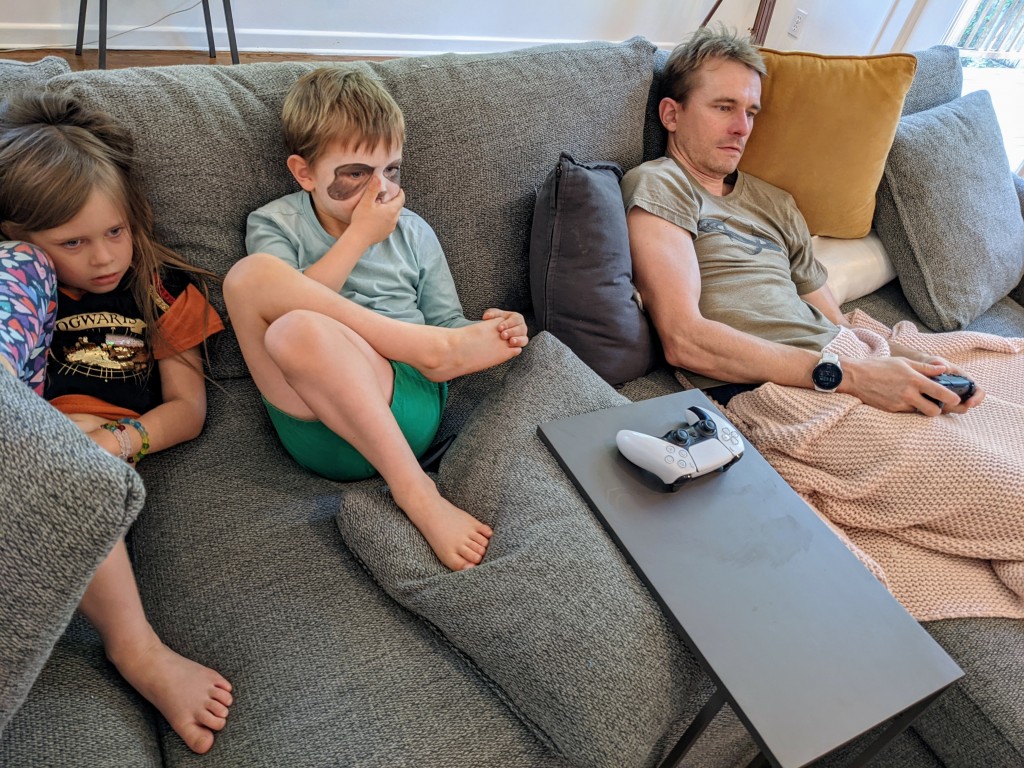 In the final stages of adjustment after our long trip to Italy, we spend a quiet morning hour in front of Sackboy and Subnautica. Paul is painted like a panda for no particular reason.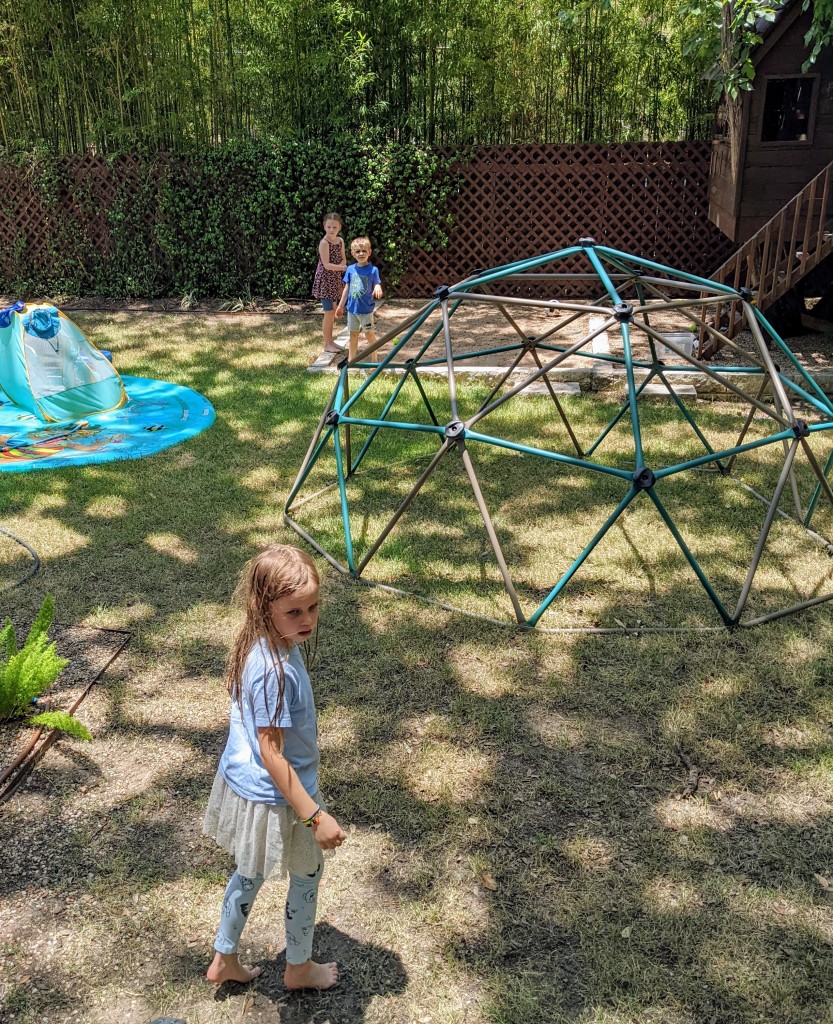 Our guests arrive. You gather 8-year-old Penny into your games, which necessarily involve water given the temperatures over 105.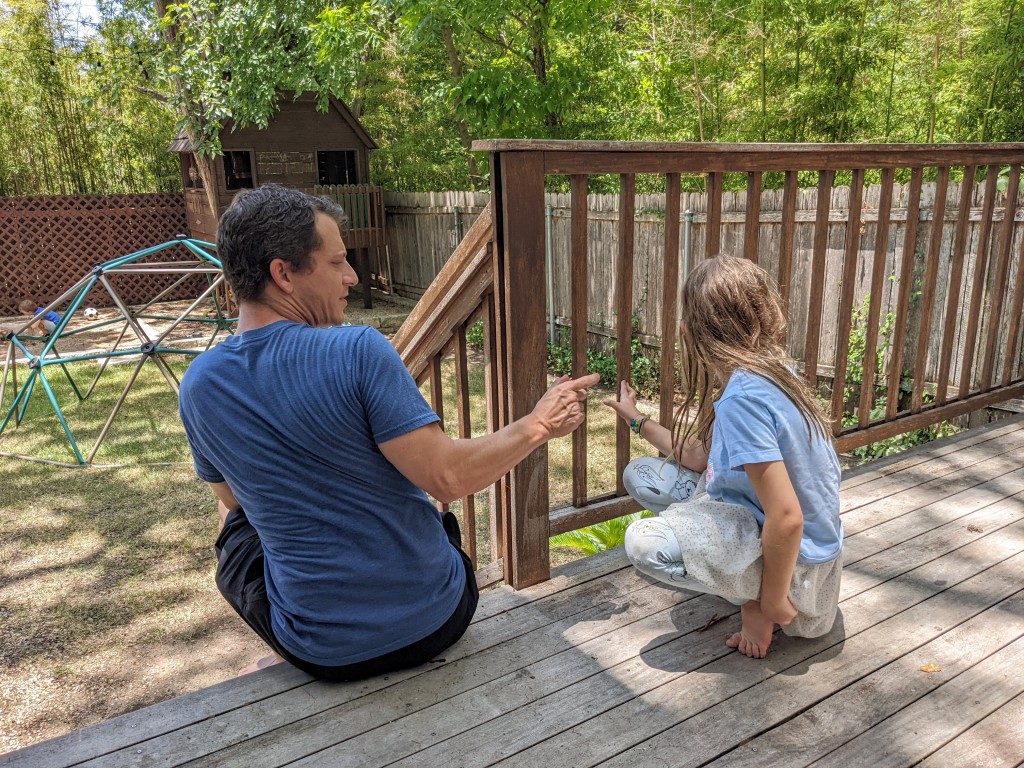 You and Mr. Dustin examine a cicada shell.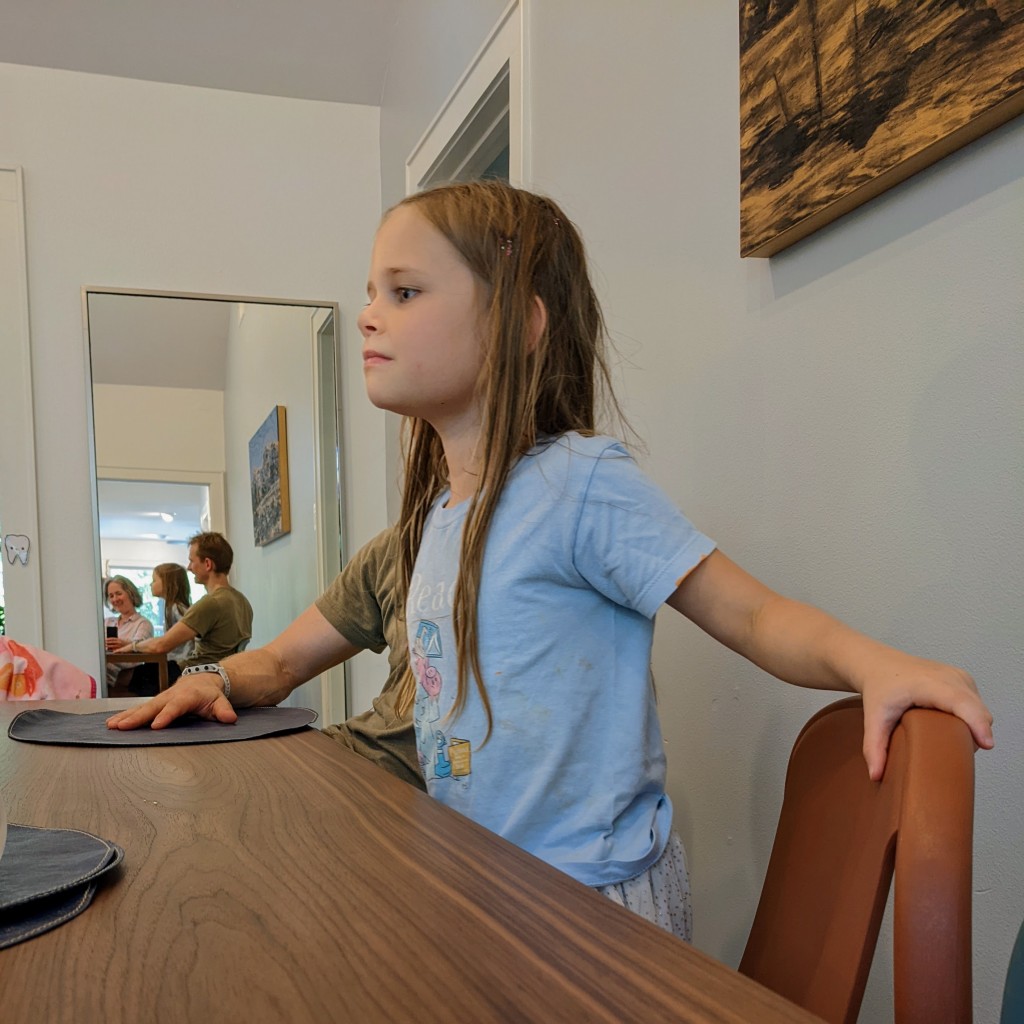 We eat crunchy tacos and chat.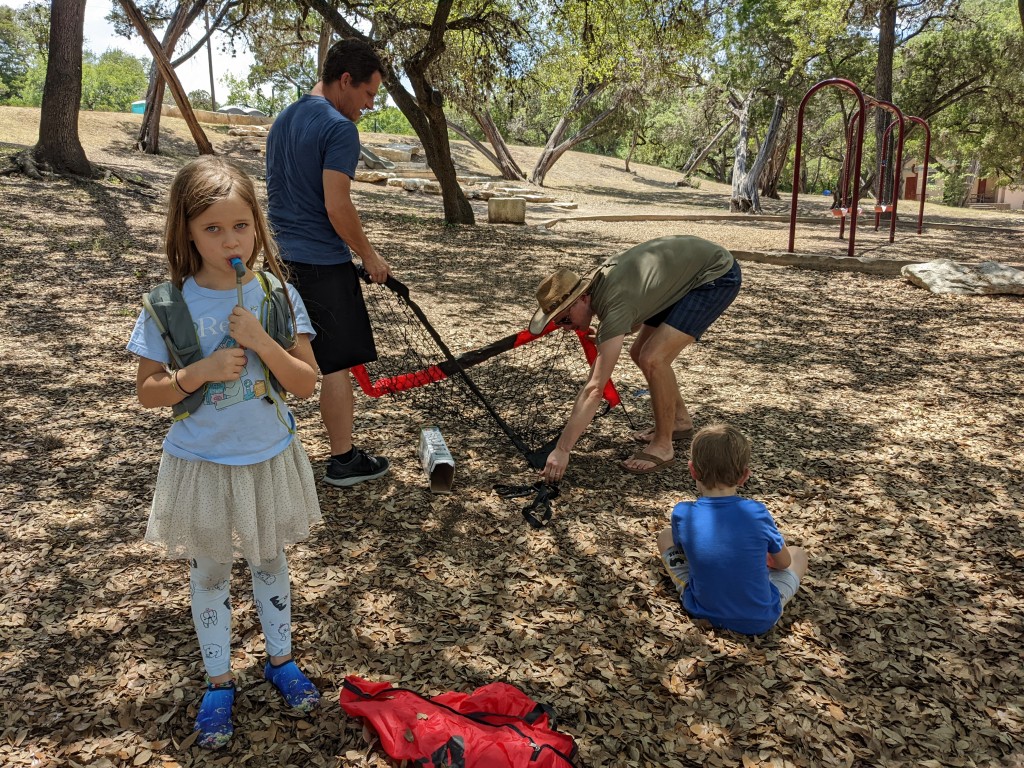 Apparently not yet sweaty enough, we head to the park. You and Penny scamper around the playground in a fantasy land while Paul plays goalie and orders the adults around.
We say goodbye to our guests with hazy plans to do it again sometime. We ready ourselves for another week of camp—back to Creative Action. Summer marches on.