To Paul: this is how you spent the day you turned 5 years and 5 months old.
You sleep right past the green light after a rough night coughing and sneezing. We covid-tested you yesterday when you came home with sniffles (happily negative). You're a little groggy this morning, but have no temperature and quickly perk up for a breakfast of sugary cereal—Dad has pulled out the big guns to motivate everyone downstairs.
We make it out the door roughly on time and enjoy a quick walk to school. You do quite a bit of skipping. Dad walks you to the door, and you disappear into the scrum.
I can't get much out of you regarding your day. When I ask on the way home, you crow that you "ran ten laps around the world" and then were so tired you drank everyone's water. So, somewhere between that and practicing letter sounds lies the truth. In any event, we see you again at 5:15, shoes on the wrong feet and excited to eat some orange slices.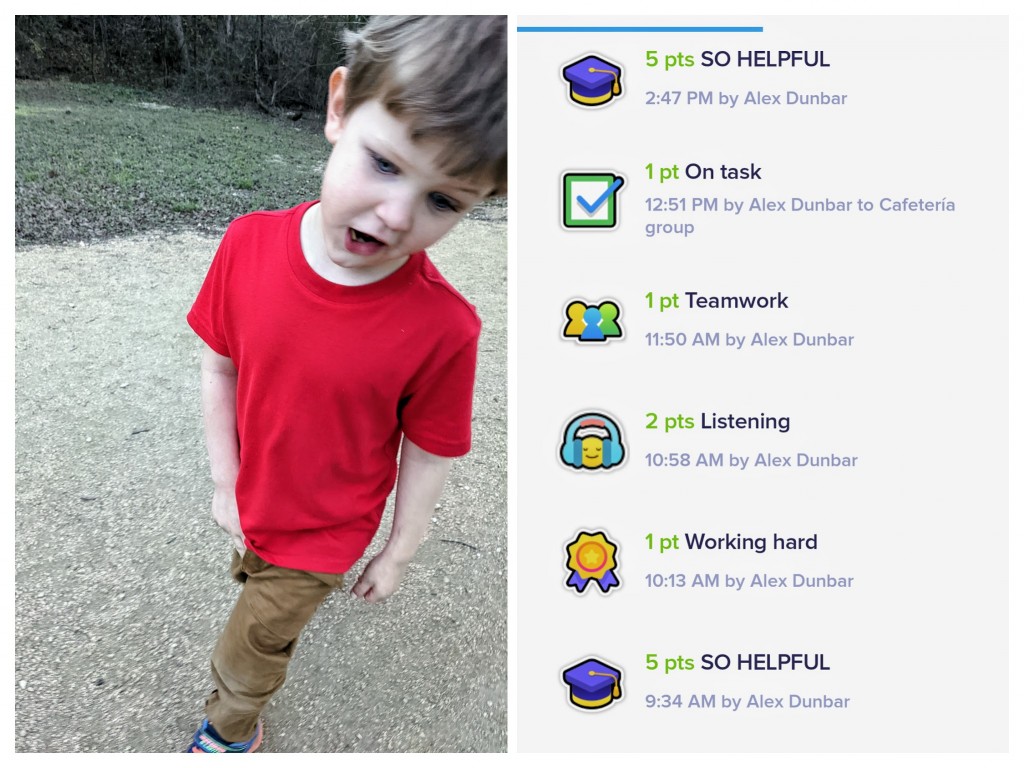 Once home, Annie pitches you on building a store up in your room to earn some money. We've just introduced allowances, and you are keen to up your balance. You both disappear upstairs while I cook dinner. Creative play, hooray! Tonight is particulary spectacular because it turns out that not only are you entertaining yourselves, you are also tidying up. Dad visits "the restaurant" at your invitation and discovers the clean room: it is perhaps the best moment of his life to date.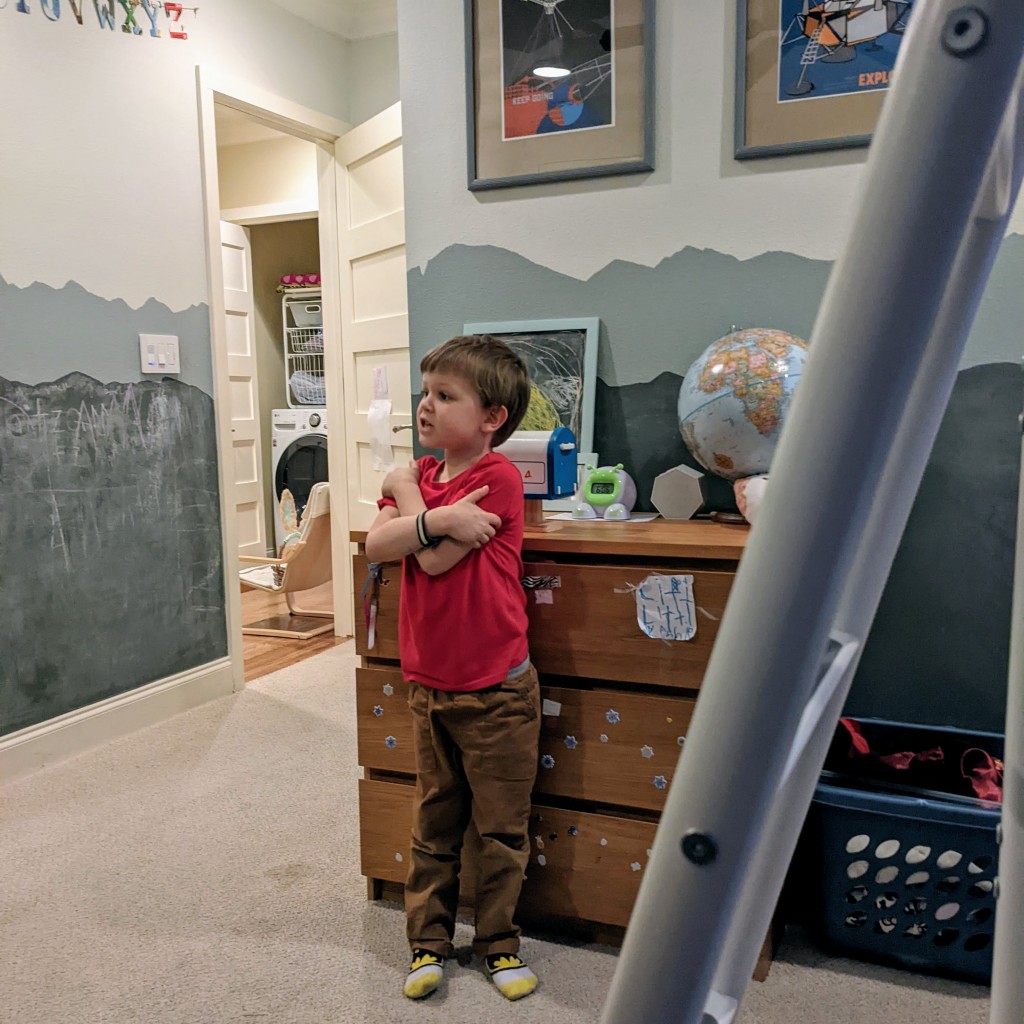 After a few rounds of serving up drawings of food in exchange for pocket change, you and Annie come down for real dinner. It's less successful. Of the meal I serve, you eat five cherry tomatoes and ask to be dismissed for dessert.
There's time for a brief ukelele collaboration and ten minutes of video games with Dad before bath time. You and Annie have very recently decided that the age of kid baths is over, and you shower now, separately. Oh, my little babies. You hop into yours, and when I stroll by, are happily chanting, "Scrubbin ma butt…scrubbin ma butt."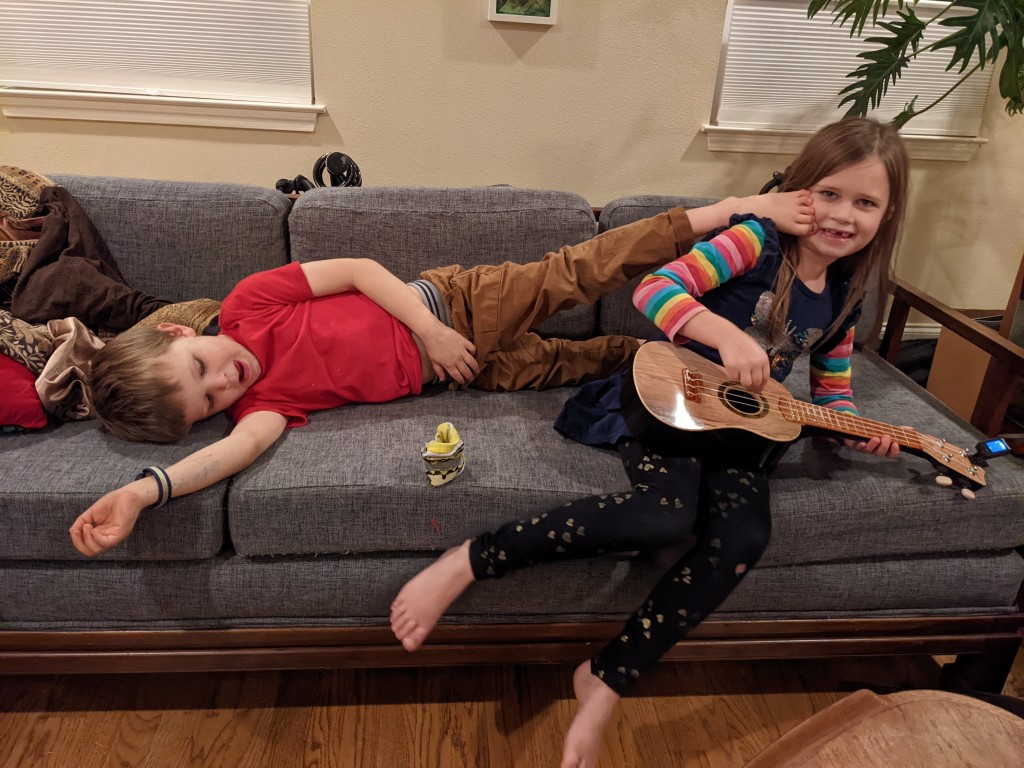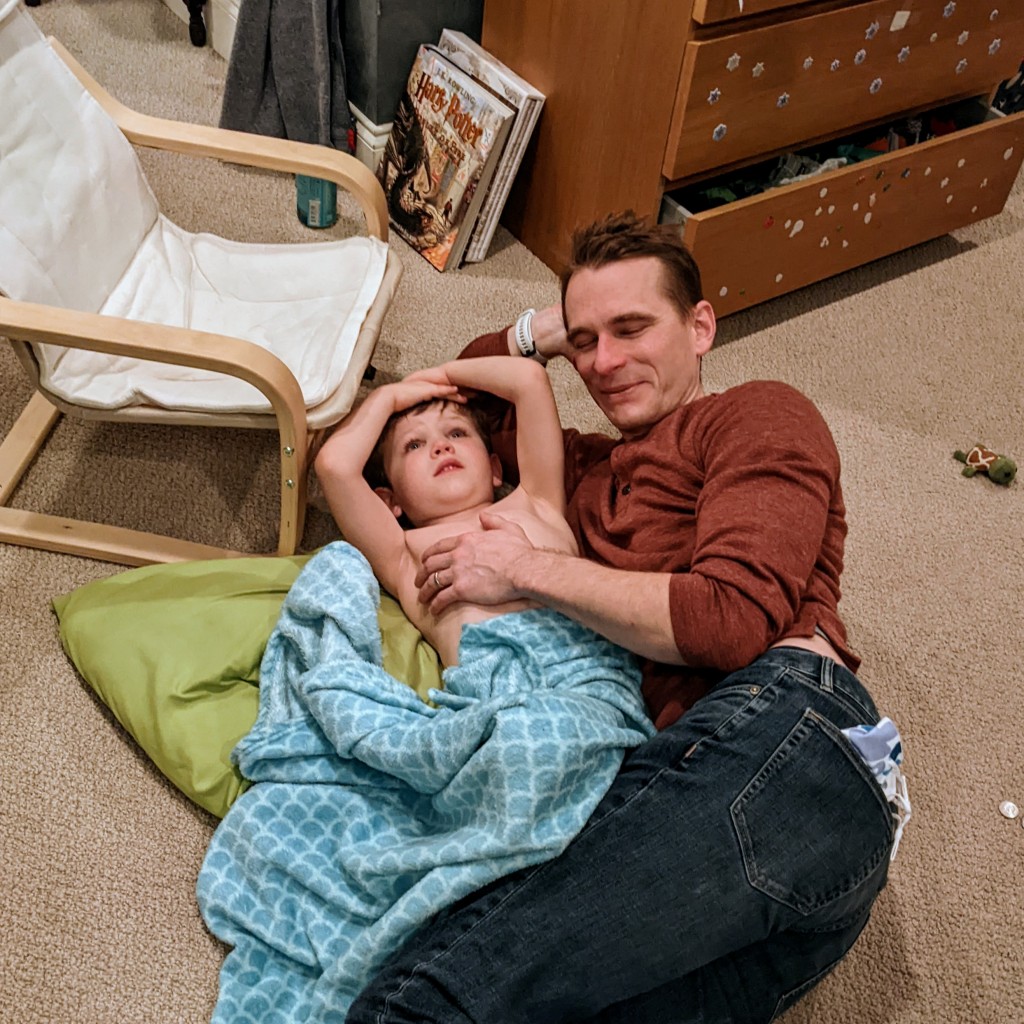 When I come by again for Annie's toothbrush, you and Dad are snuggling on the floor. This segues into reading Dog Man, and before we know it, goodnight! Thanks for the great day, kiddo.