It's Monday. To console yourself, you decide to wear your new clothes and dress "like a jungle," in a leaf-green shirt and floral pants, with coordinating N95. You eat overnight oats we had the foresight to make the night before, and a homemade waffle courtesy of Dad's unbelievable patience for cooking breakfast foods on weekday mornings. It's 45 degrees on our walk to school, which you execute without a jacket, firm in your principles to never, ever ever, wear a coat.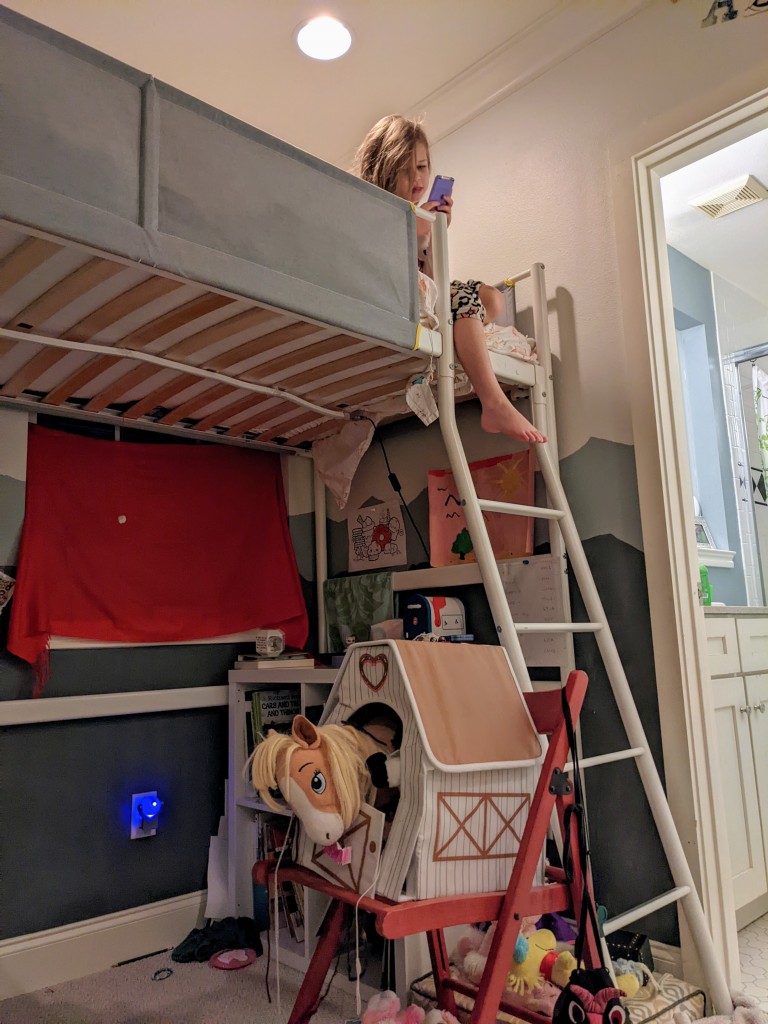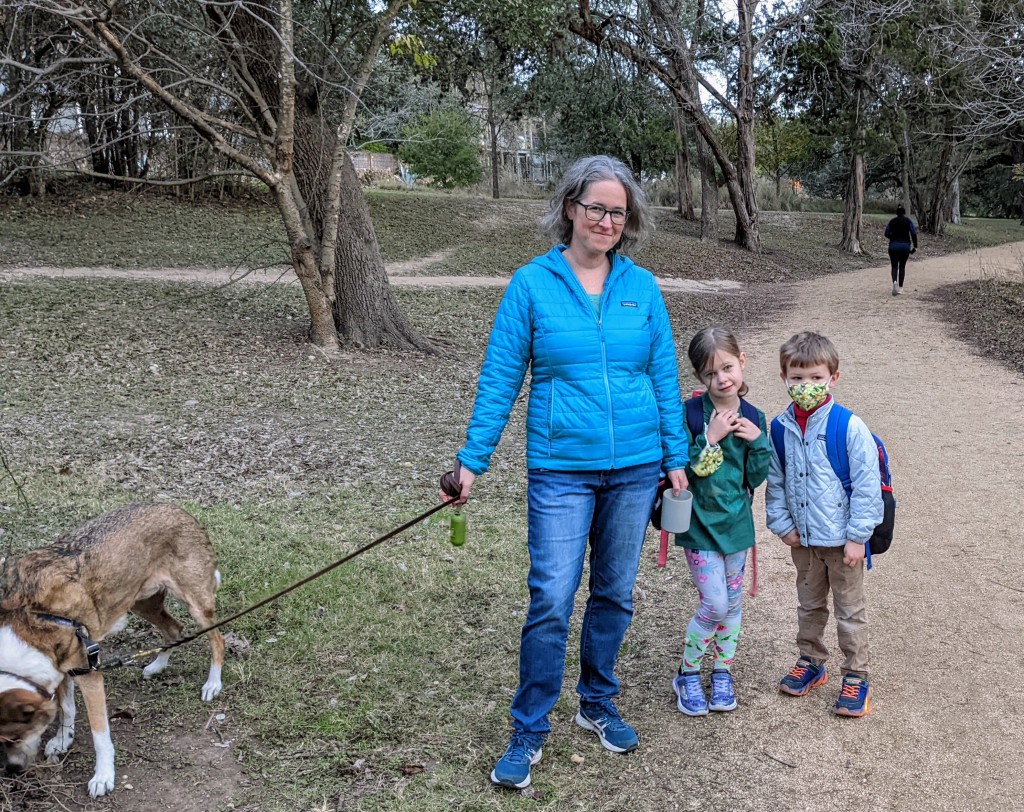 You are one of four kids in class today, out of 18. Lino, Margaret, Eddy, and you, you tell me. Mrs. Nuncio let you look at books while you waited for more kids to show up, but they didn't. There was a covid exposure last week, so presumably the rest of the class was home sick or scared. Omicron, man, I tell you what.
You're just fine, though—symptom-free, testing negative, and vaccinated up to your eyeballs—so school is the place to be. It's PE today, and the four of you play the parachute game. At the count of 3, you lift up the parachute, and two people run under it to switch spots. You and Lino go together, then Margaret and Eddy. Then you put soft lovies on the parachute and try to launch them off. I remember doing this in elementary school: it is rad.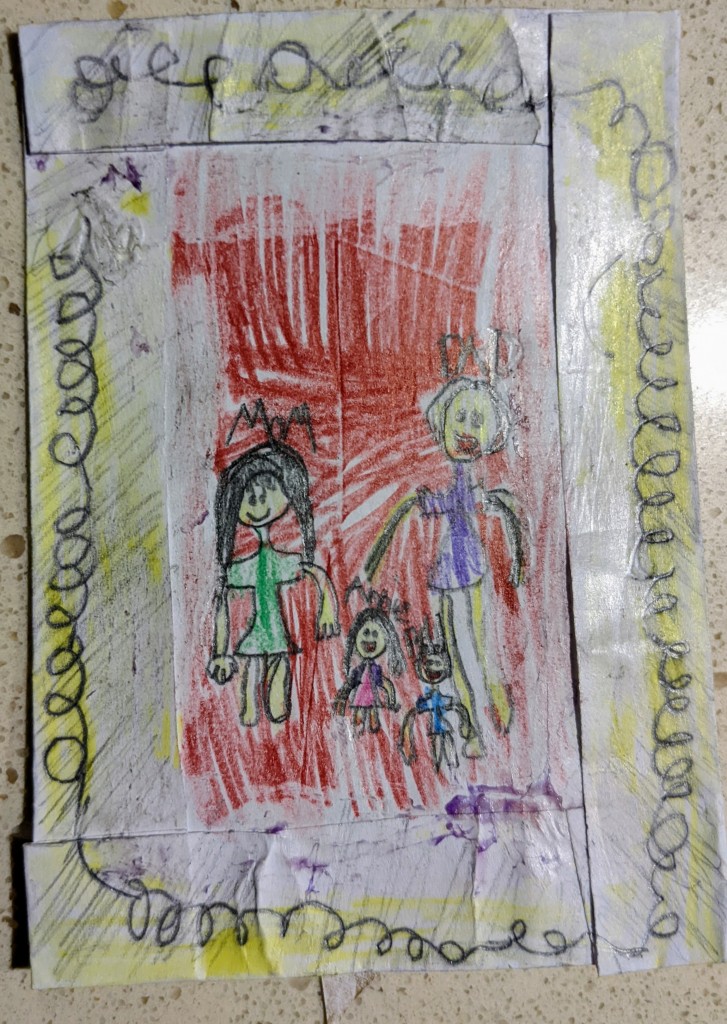 At Creative Action, you work on a family portrait, and decorate a mask. ("You'll probably throw it away," you tell me, "but that's okay.") Daddy arrives in the car rather than on foot—a special treat—and takes you to the new house to roll out the trash bins. Then it's home for dinner, and you only freak out a little bit about the presence of tortellini on your plate before eating a bowl of meaty sauce all by itself, like a stew.
Dad and Paul start playing a video game, and you pop up after a minute to try for a poop, during which time you tell me all about your day of school while I type it up on my laptop (present moment, not pictured). We do the bedtime drill, and that's all she wrote!