To Paul: this is how you spent the day you turned 5 years and 4 months old.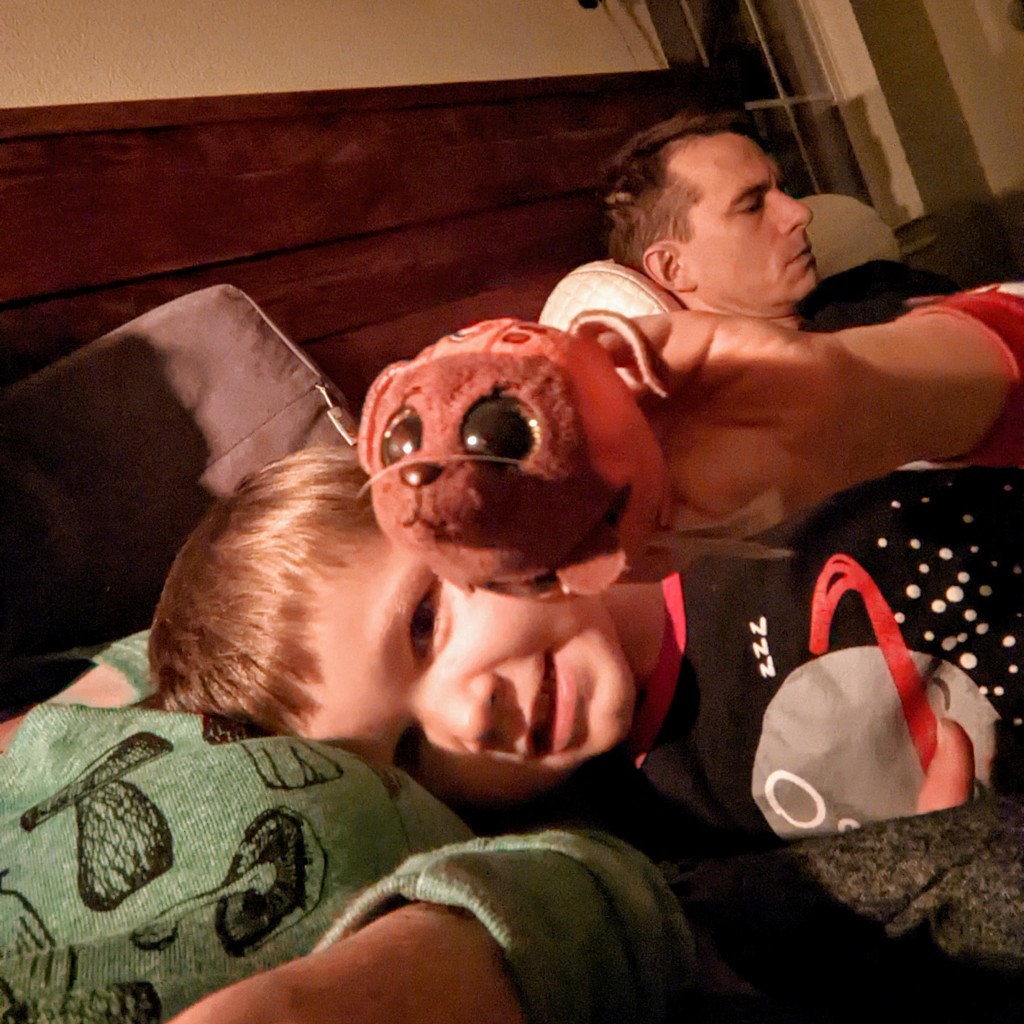 You're up before dawn and tumble into our room as soon as the light turns green, singing the inverted lullaby and brandishing Little Doggy. It's Sunday, and we're awake but still in bed, and for the first time in a while, you and Annie crawl in.
We head down for breakfast, and Dad makes some outstanding waffles with chocolate chips. Fed, you move onto race car driving while I head out for a run, and then it's some tablet games while Dad does his. At 10, you're suiting up enthusiastically for a quick bike ride to the new house, where Miles, Lyla, and Lisa are meeting us for their first tour. You're most excited to show them the treehouse and "the secret area," the kids-only loft behind the chimney. We're there in no time. You and Annie patrol the perimeter of the front yard, standing watch for their arrival.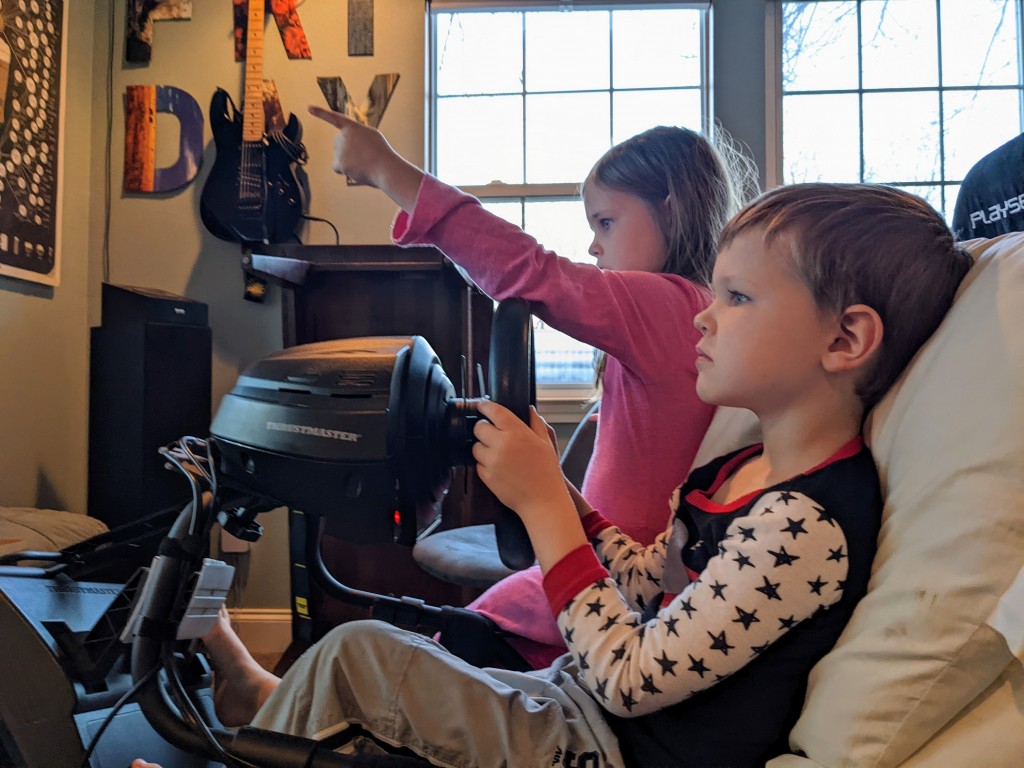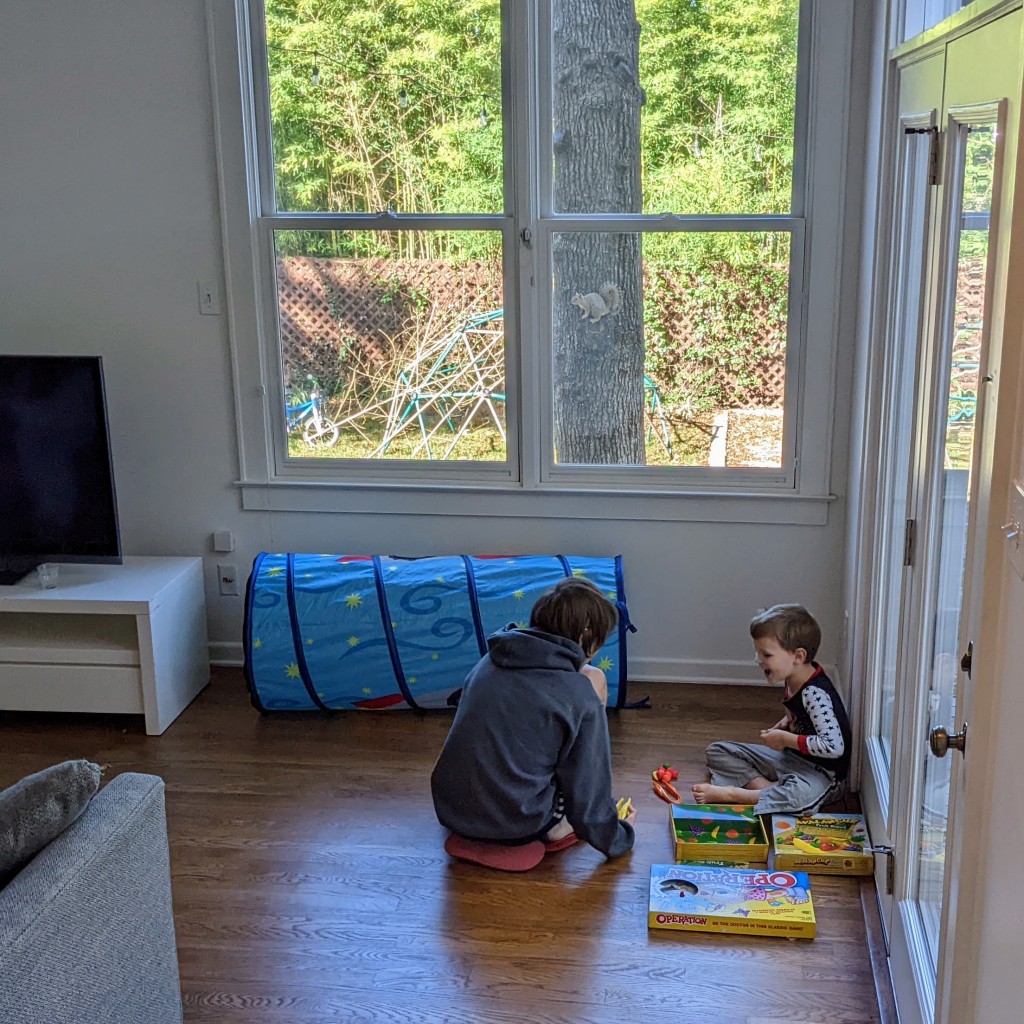 The next hour is a whirlwind: you and Miles hammer together a little car kit, explore all your favorite places, and race around the whole house. Your cousins present you with presents, and you receive a toy car, a plus-plus block set, a bouncing moon ball, and a tiny Ron Weasley. The generosity! We say goodbye, close up the house, and head for lunch downtown.
We park at the Trader Joe's and walk the width of west downtown to Fareground, where you demolish a couple bean and cheese tacos and some baguette, to the song stylings of a pleasant, jazzy cover band. You move onto swinging around posts and driving your new car across the plaza. When we've had enough, we descend to the trail, and you balance on every side wall you can find as we cover the half-mile west. We tunnel under Cesar Chavez and emerge at the library, cross the street to Seaholm and dive into Trader Joes snack shopping.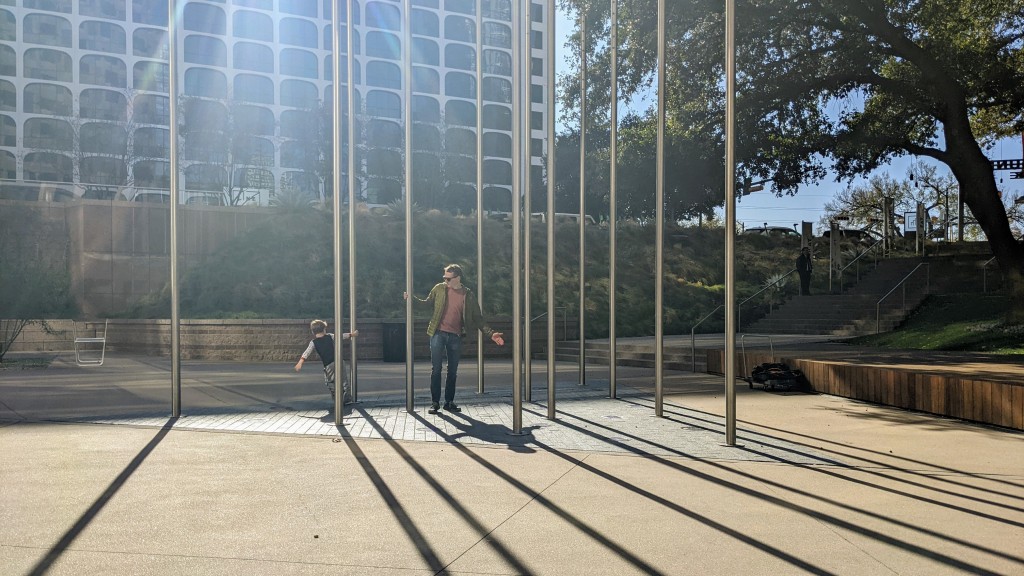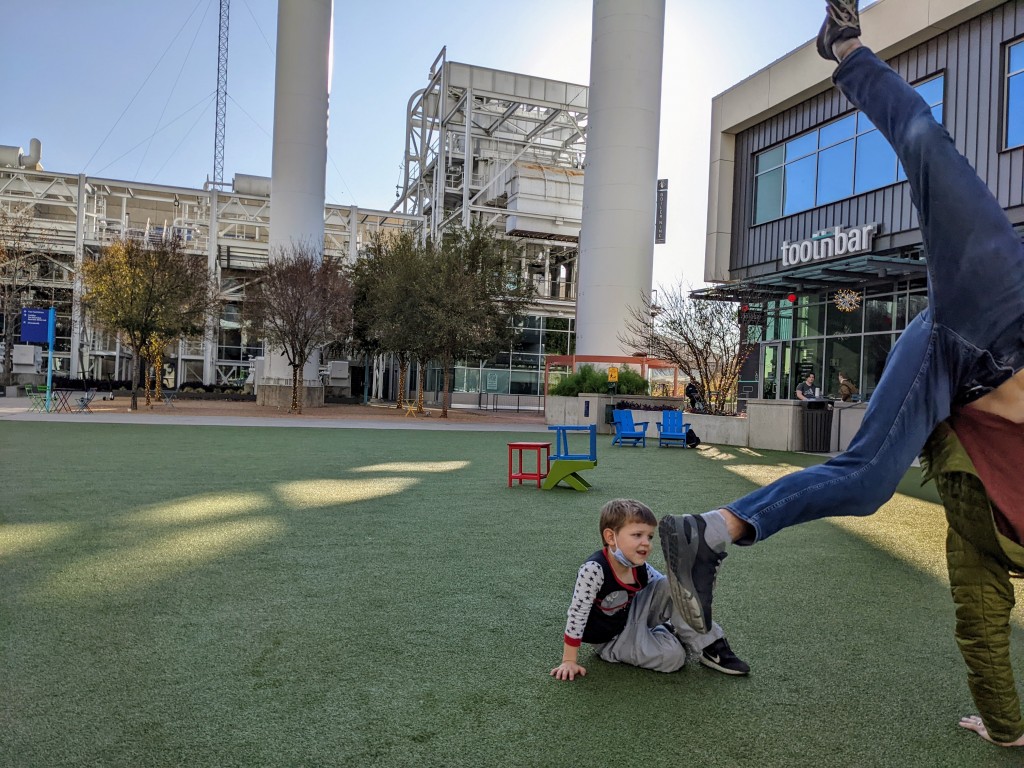 Many, many desserts are acquired. We drop the groceries in the back of the car and hang out on the astroturf lawn for a few minutes. Dad shows you how to cartwheel. Poppy arrives with her dad, and you launch into games of freeze tag and goodness knows what else, turning a square of green into your personal playground for another hour. When Annie and Poppy pair off to flirt with some little dogs, you engage me in a game of "who can ___ better?" where ___= cartwheeling, sommersaulting, staring and being quiet and not moving, picking each other up, jumping, standing on one foot, and more.
Five o'clock finds us home, and you settle down with some PBS kids games. An old friend of Dad's joins us for dinner, and you impress him (for real) with the way you sit at the table with us for dinner and (in your mind) with your lengthy and plentiful burps. We head up to bed, and you're pretty cooperative, brushing at least your front teeth with flouride toothpaste (unicorn bubblegum sparkle) and climbing up to your own bed for 15 minutes of Harry Potter 4. The Tri-Wizard champions are announced. Oh boy, Harry, some trouble in store!