To Annie: this is how you spent the day you turned 6 years and 8 months old.
Morning arrives. We apply some icky nail polish as part of your currently successful anti-thumb-sucking campaign, and shimmy into shorts and a t-shirt for this 85-degree December day. Downstairs, you negotiate over which advent calendar is yours to open this morning (you gave your turn to Paul for the lego Harry Potter calendar yesterday, so it's his turn again this morning, but you get to open the Trader Joe's calendar with the chocolate pieces that we cut precisely in half for you to share. Yeah, it's complicated.)
Between bites of breakfast you squeeze in your math homework: transforming numbers by adding and subtracting 10s and 1s. We run out of time for your reading, regretfully, and pledge again to start a New Routine where we actually do homework at night. But this morning, here we are. We grab shoes, and brush your hair, and pick some masks, and pack a snack, put on Sous' leash, and phew, here we go. On our walk, you ask me if there's anything I want to talk about, and we have a lovely conversation about our plans for the weekend. Dad walks you up to the door and watches as the gravity of the school draws you in. We see you again at 5.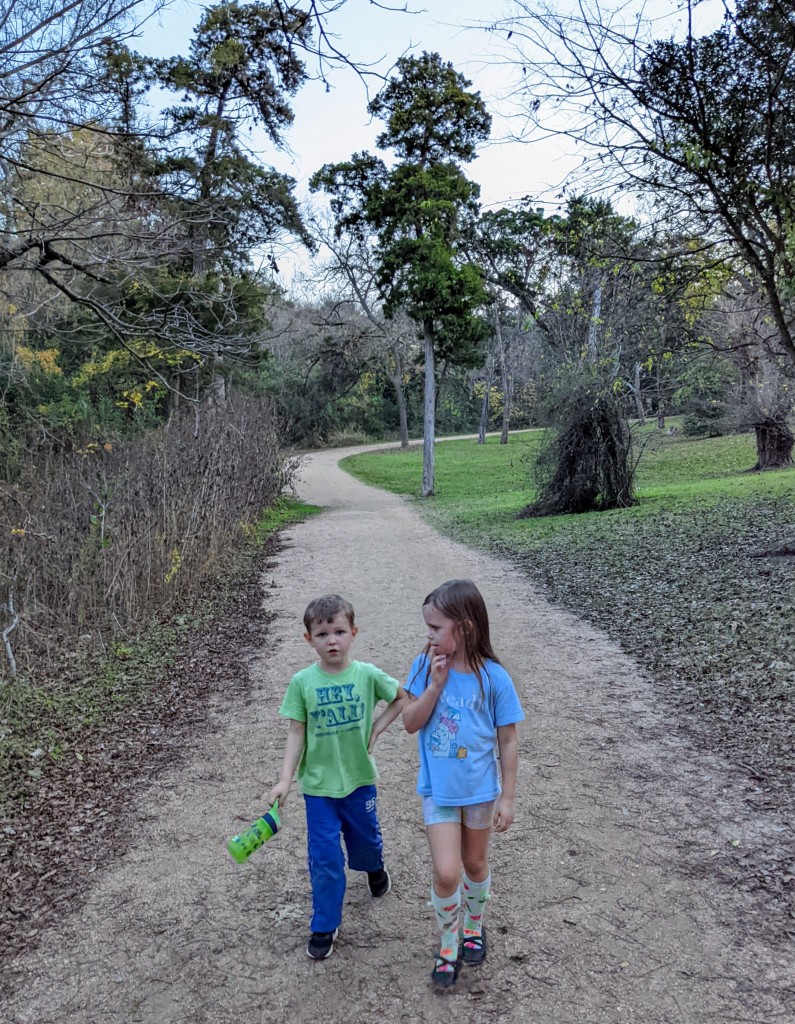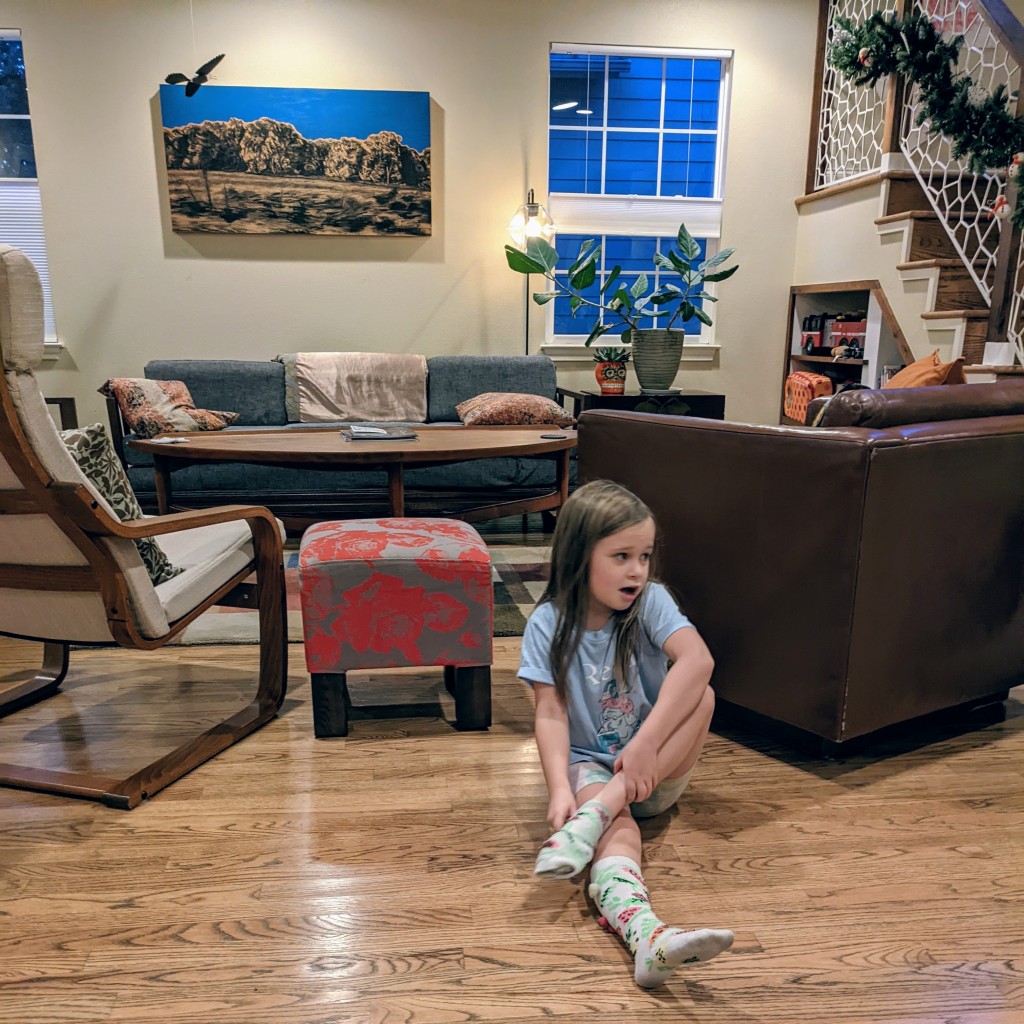 School, you report, was pretty bad. You had an upset stomach. You hadn't finished all your homework and didn't get a star. You had to take a mask break, in a designated private spot in the classroom where you can set a two-minute timer and draw or relax with your mask off. It was a PE day, which you usually love, but maybe today not so much. You and Paul bickered on the walk home, but at least you manage to agree on a movie for movie night: Elf.
At intermission we eat pot stickers and apple slices, then popcorn as we finish the movie. You stay up a little late to see the end. Upstairs, we trim a cuticle while you brainstorm more weekend plans and assure me you will not be resting well tonight. I read a little bit of Harry Potter 4, as the students from Beauxbatons and Durmstrang arrive for the Tri-Wizard Tournament. I say goodnight. Sorry you're going to sleep so badly! See you in the morning.