To Paul: this is how you spent the day you turned 5 years and 3 months old.
You're up and playing with Annie around 6, and spying down from the top of the stairs to catch a glimpse of Dad, just back from a few-days trip. At 6:35, you begin your chorus, to the tune of our old lullaby: "The light turned green, and it's time to wake up! The light turned green, and…" I help you get dressed and brushed, and you charge downstairs for a happy/silly reunion with beloved Dad. He feeds you, and I retrieve your photocopies of Annie's math homework so you can add up coin values along with her.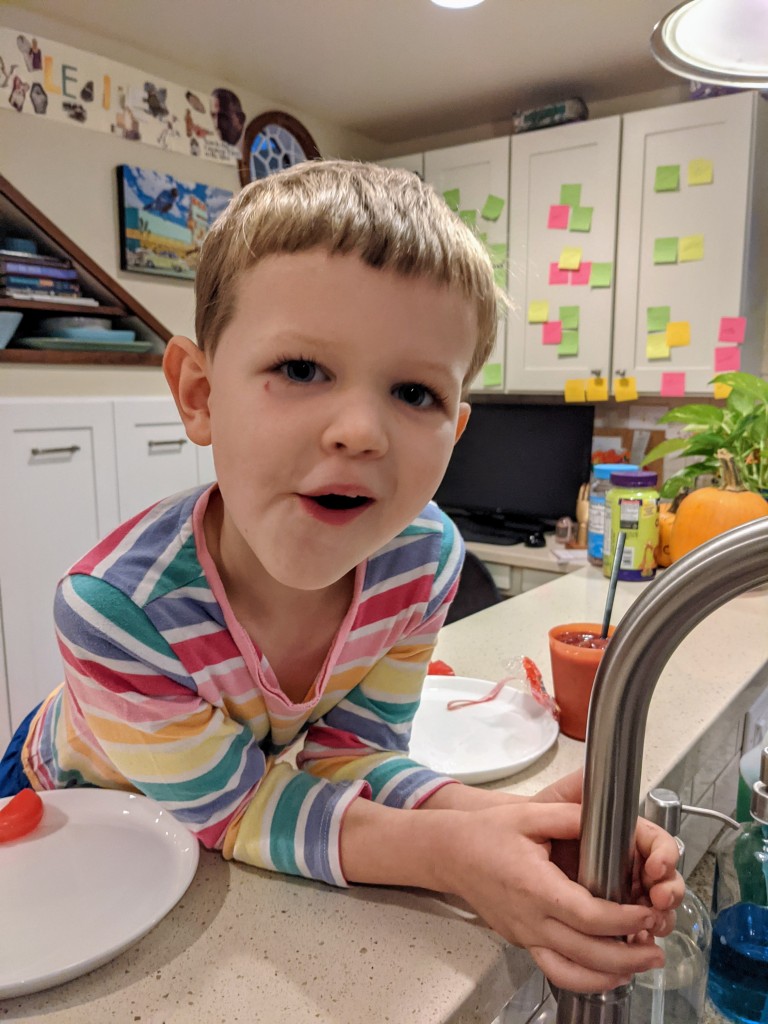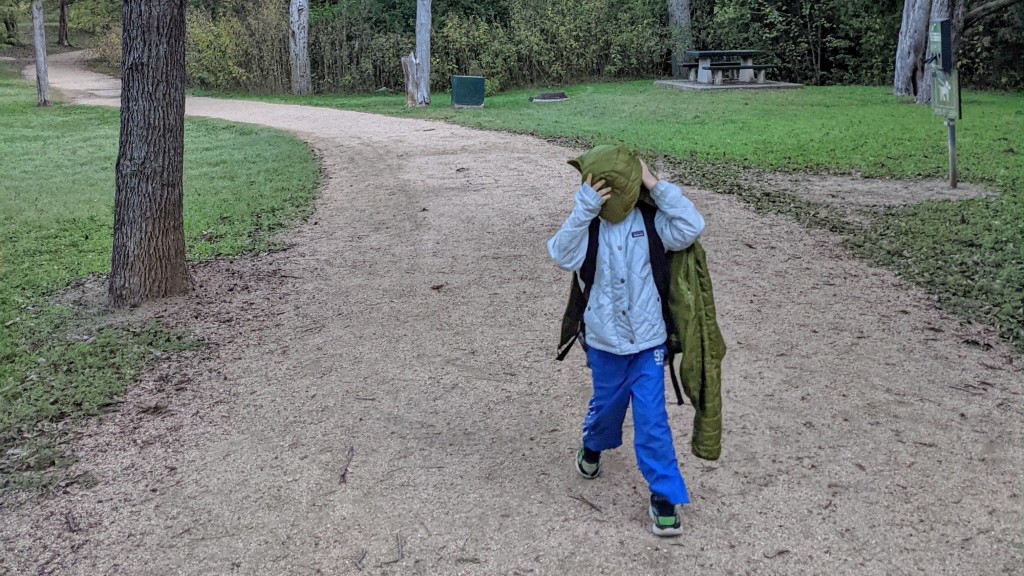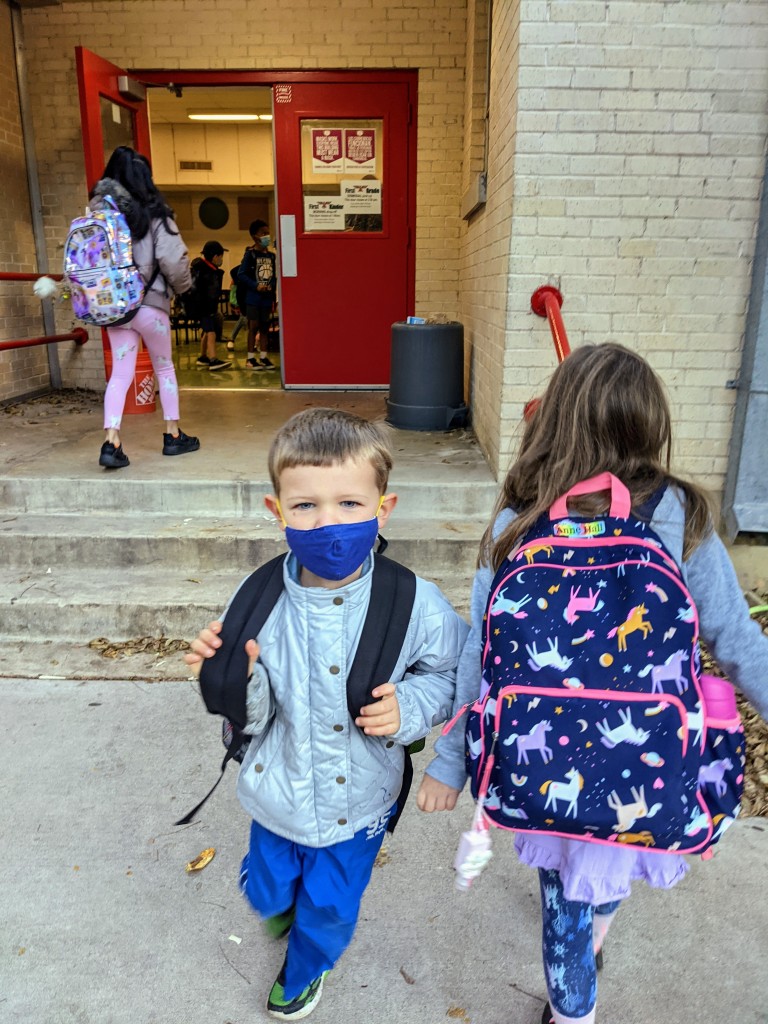 You clown your way to school in the chilly morning, give us both a hug, and head off for your day. It's a good one. It's a classmate's birthday (Camilla) and also World Kindness Day, so thats' gotta be good. But the best thing ever is: you are the very happy recipient of the THUNDERBIRD PRIDE AWARD, a student-of-the-week type recognition for two kids per class, for "doing great all week and trying hard." It could not have gone to a prouder recipient. Your teacher Mrs. Dunbar sent me a message a few days ago saying she should have given it to you weeks ago, but it had been "such a good motivator for other friends." You bound out of Creative Action and present it to us. ("Can we fix the spelling of his last name?" asks Dad.)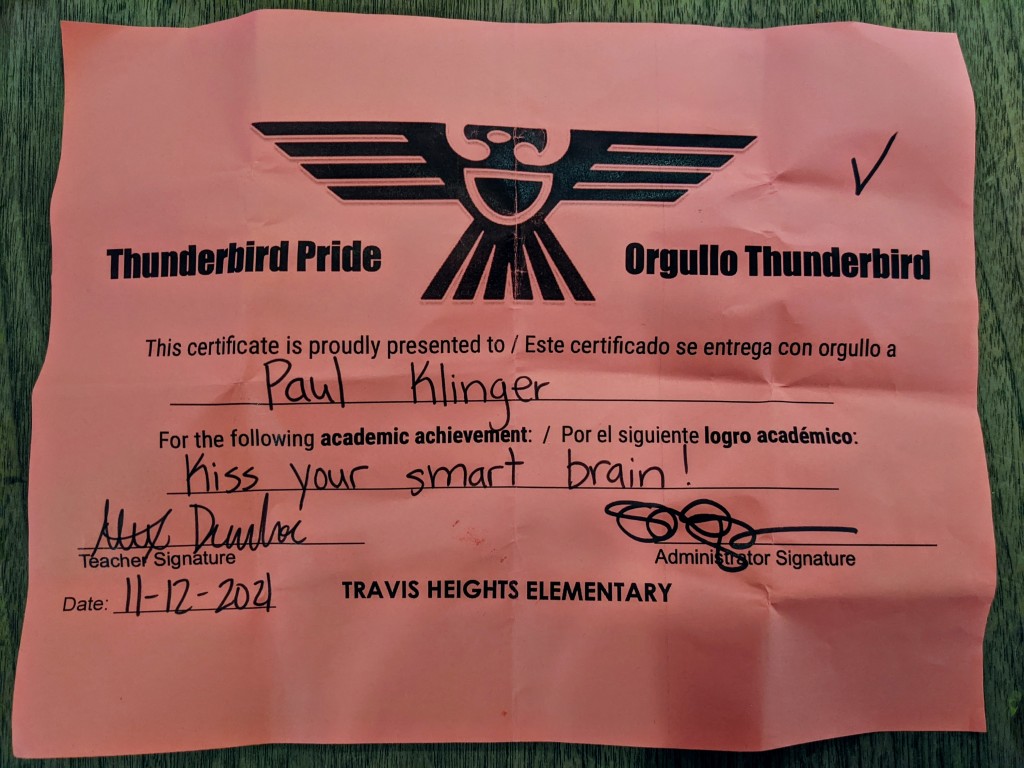 We head home, lined up in formation according to your directions. When you give us the thumbs up signal, we're to run. We look super, super cool.
It's Lego Batman for movie night, which you resist strongly until we turn it on and it is awesome. We pause for a perfectly roasted chicken and potatoes, then it's back to bat business.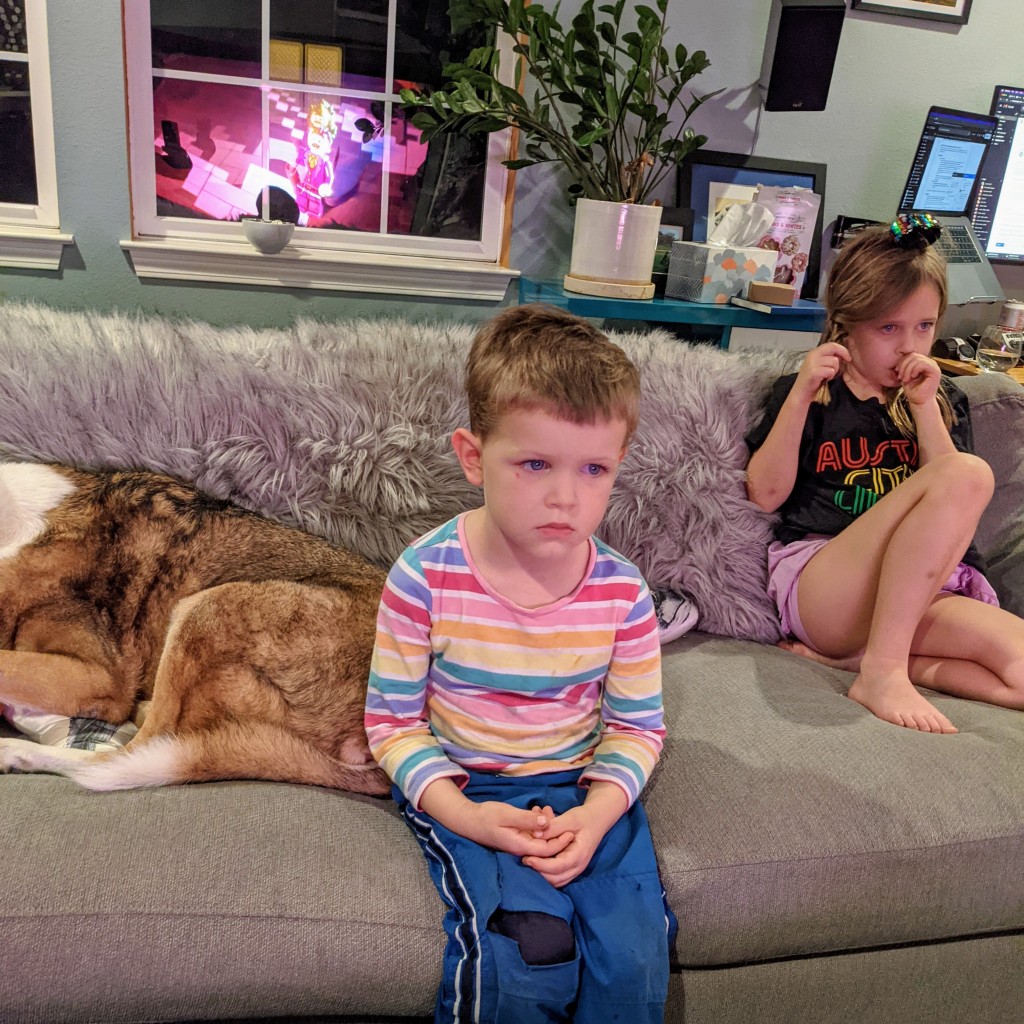 Dad reads you a few pages of Harry Potter and the Goblet of Fire, which we rather hope you lose interest in before it gets too grim (fat chance). He wishes you goodnight with encouragement to rest up for a fun weekend.