To Annie: this is how you spent the day you turned 6 and a half years old.
You sleep in until seven, then head downstairs to request and then reject Dad's made-to-order breakfast tacos. I return from a jog to a display just inside the front door: you have wrapped up a package delivered to me like a present, and arranged fall decorations and a welcoming committee around it.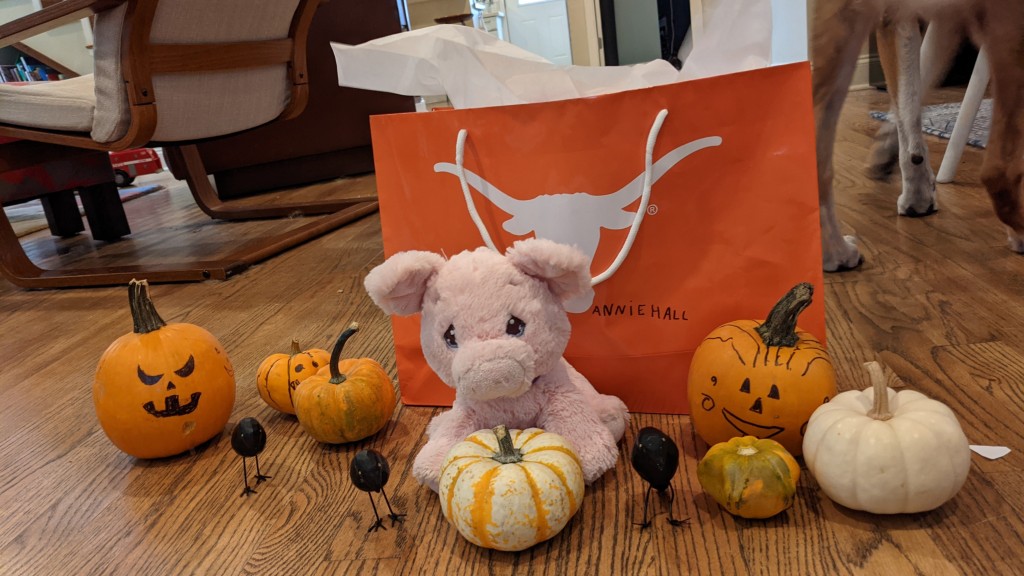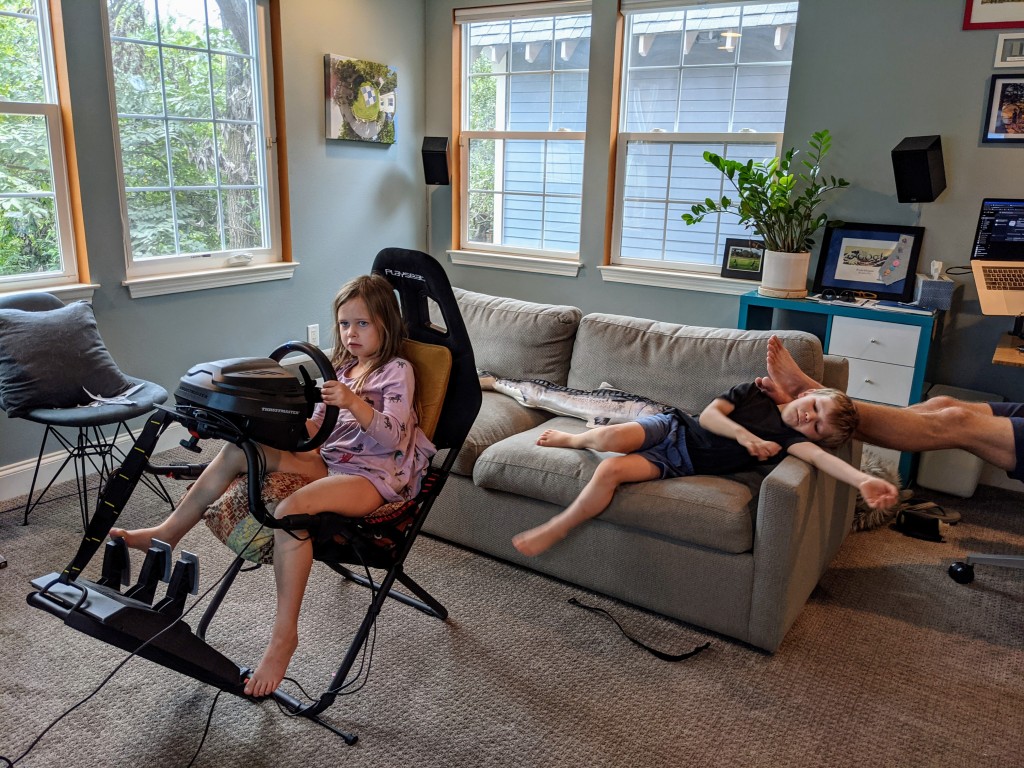 You I find driving laps in your latest favorite video game. "Annie, stay in the lane, now, stay in the lane," you coach yourself.
Interested in a project and some Mom-time, you jump at the suggestion to work on invitations for the Halloween party we just decided to throw. You draw tiny versions of every Halloween-y thing we can think of: pumpkins, bats, spiders, zombies, witches hats, candy, a skeleton…then you look to literature for greater inspiration. Something magic like in Harry Potter? No, Dog Man is the place for scary stuff. An evil tadpole who can fly and and move things with her mind joins the illustration mix. The book becomes too compelling to put down, so we read the whole thing.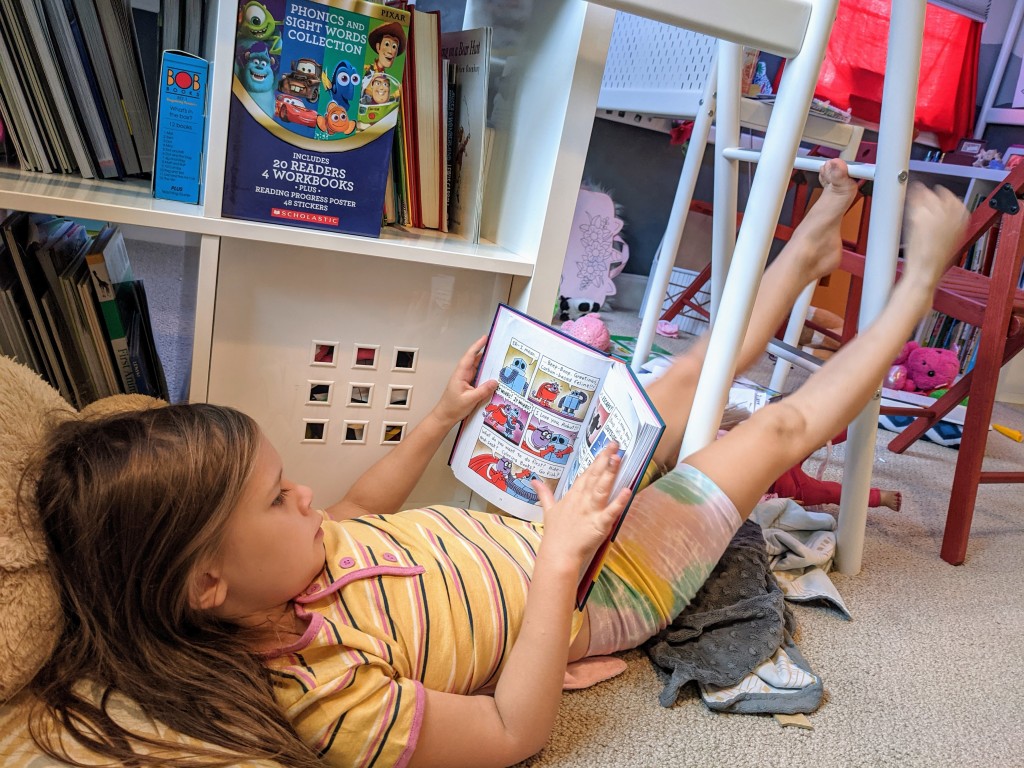 Paul and Dad return from Costco, laden with groceries and ten giant pumpkins. We pack up and head for a very exciting destination: Lost Pines resort, where Lisa and Lyla have invited us to hang out with them for an afternoon of swimming and cousin fun.
We do a Lazy River lap, and then Paul discovers the water slide and attempts to set the world record (grand total slides = 47). You, Lyla, and I order lunch, and then you girls do a few more laps yourself. You have a blast. Lisa joins us after a therapy session, and we build sand castles. You do another river lap with Lyla and Lisa, and a final one with me. You pretend to fight your way through the fallen pecan leaves in the water: "Punch! Punch! Punch punch!"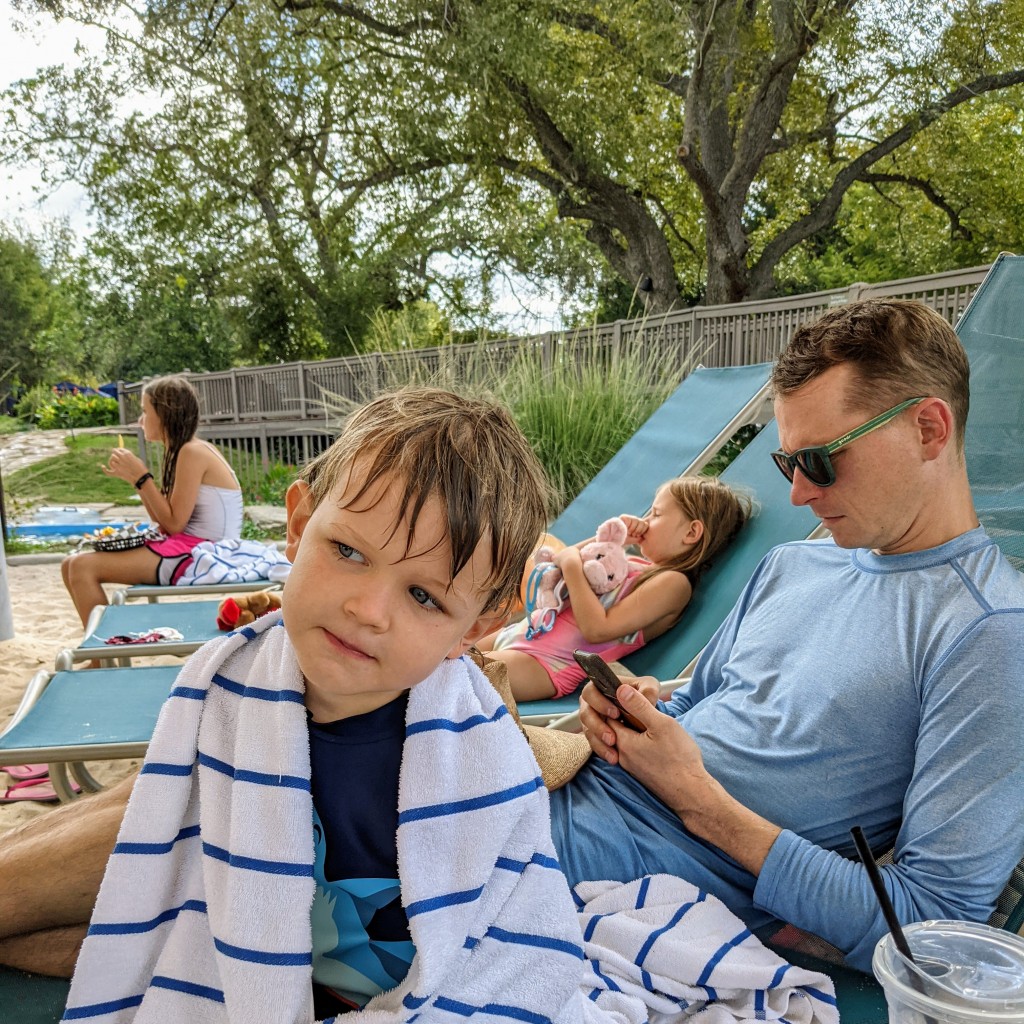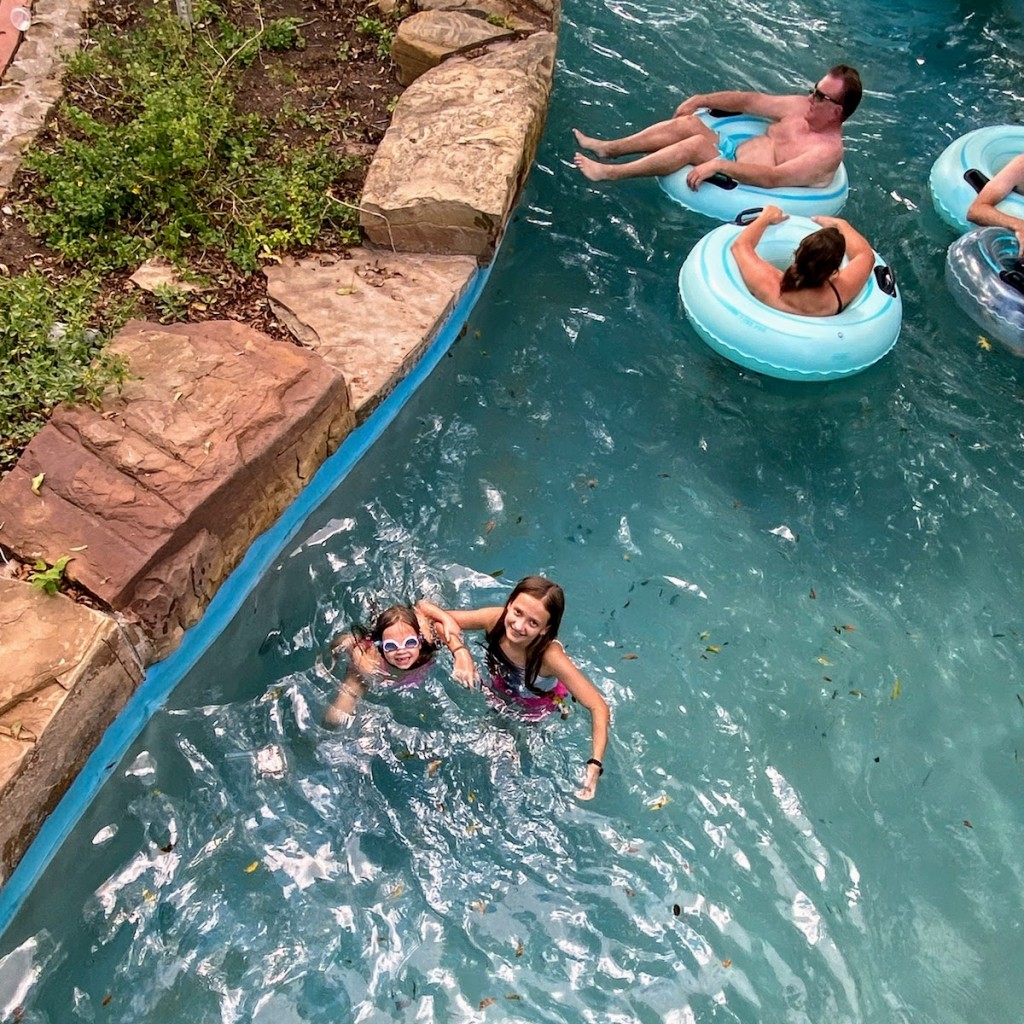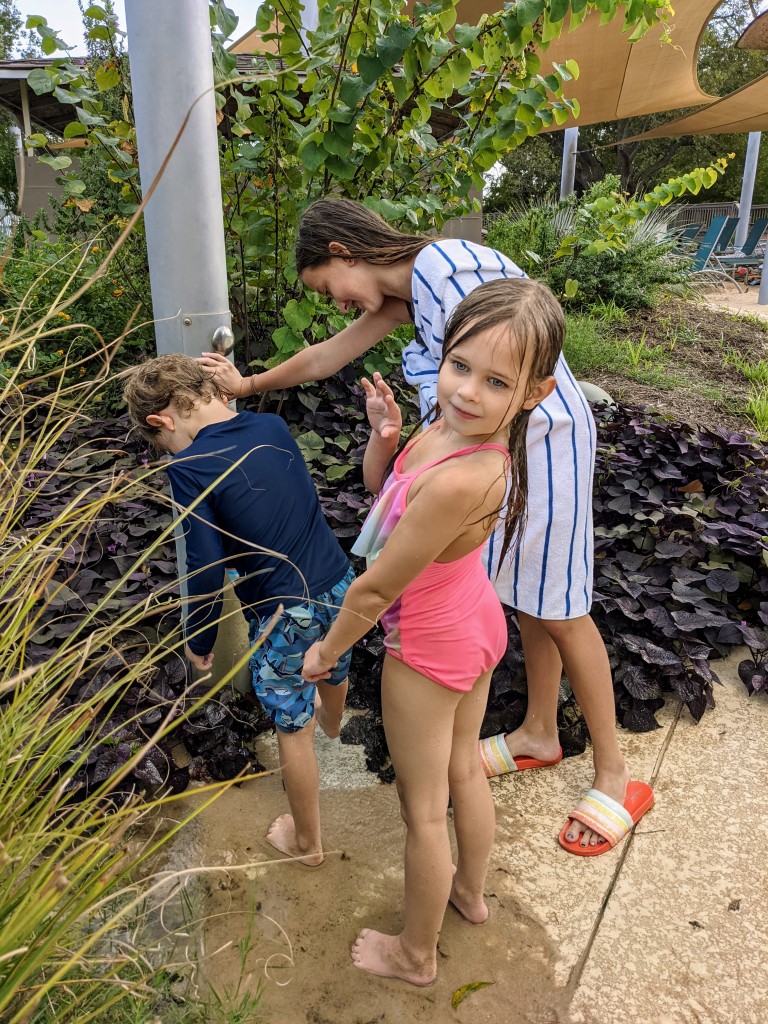 We rinse the sand off our feet and make a final stop on our way out at the little arcade room, where dear Lyla spends $7 in quarters trying to grab you a ball.
Back home, you and Paul decompress with half an hour of Harry Potter while I make dinner; then you eat a strange meal of dumplings, corn bread, and tomatoes, with candy vampire teeth for dessert.
It's bath time, with your weekly hair wash and conditioner slick. I finish up The Giraffe and the Pelly and Me, and Dad starts in on Going Solo. We're scraping the bottom of the Roald Dahl collection. Dad issues his usual threats about sending Paul back to his own bed if you two can't quiet down and go to sleep. By ten till eight, you do.