To Paul: this is how you spent the day you turned 5 years and 1 month old.
You're up at 5:45, chatting with Annie and playing, but it's an hour before you trot out of your room, sing-songing "The light turned green!" You've built a tent in the middle of the room with your bed-things, and are interested in flashlights for your camping trip. I deliver them and back out, and you play for another 20 minutes or so.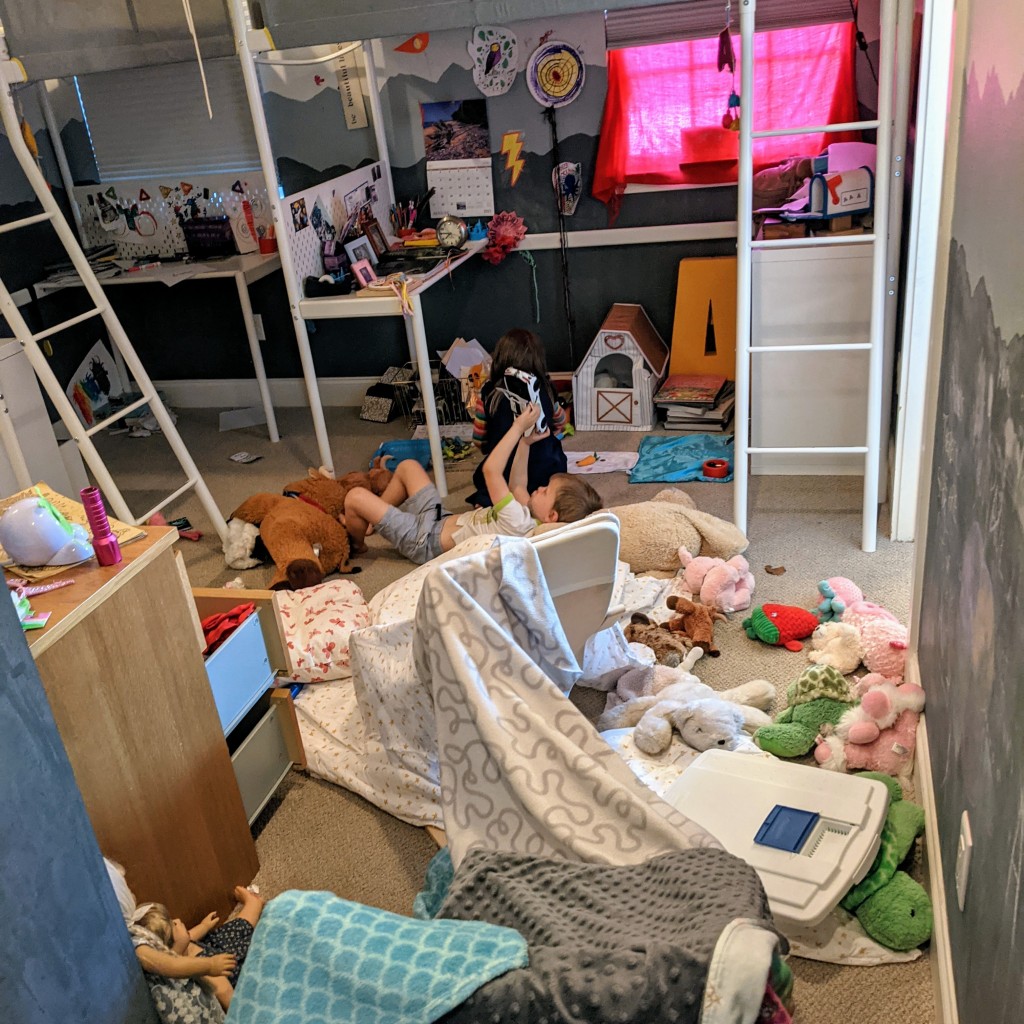 Ready to come downstair, you scramble into your clothes and give your teeth a cursory brush. You and Annie settle on chocolate chip pancakes as your request for breakfast. I cook while you swing outside, to the tune of Believer and Roar. After breakfast, you assist in construction of a playground in the backyard, dragging all the toys out from under the house and setting them up around the deck. The fun was in the building, though, apparently, because as soon as that's done, Annie suggests you head back into the house to play Harry Potter, and that's what you do.
Later in the morning, you're assembling your slot racing track, and when Dad can't handle you getting ONE MORE TOY out without putting anything away, he takes you to Costco. You there acquire more things, but they're mostly edible, so.
Lunch is some quite tasty dumplings from the aforementioned Costco (you prefer the "skin" to the interior), and eventually we make it back out to that rad backyard playground. You race all your cars down the slide, climb up the railing, make an enormous mess eating a smoothie, and play elaborate games with Annie, featuring small plastic figurines in the splashpad.
At 3, we roll over to Shae's house, and Player 3 enters the game. You're eager to reacquaint yourself with all of his toys and spaces, and play and fight and reconcile with him with great passion. You even enjoy baby Asher now and then.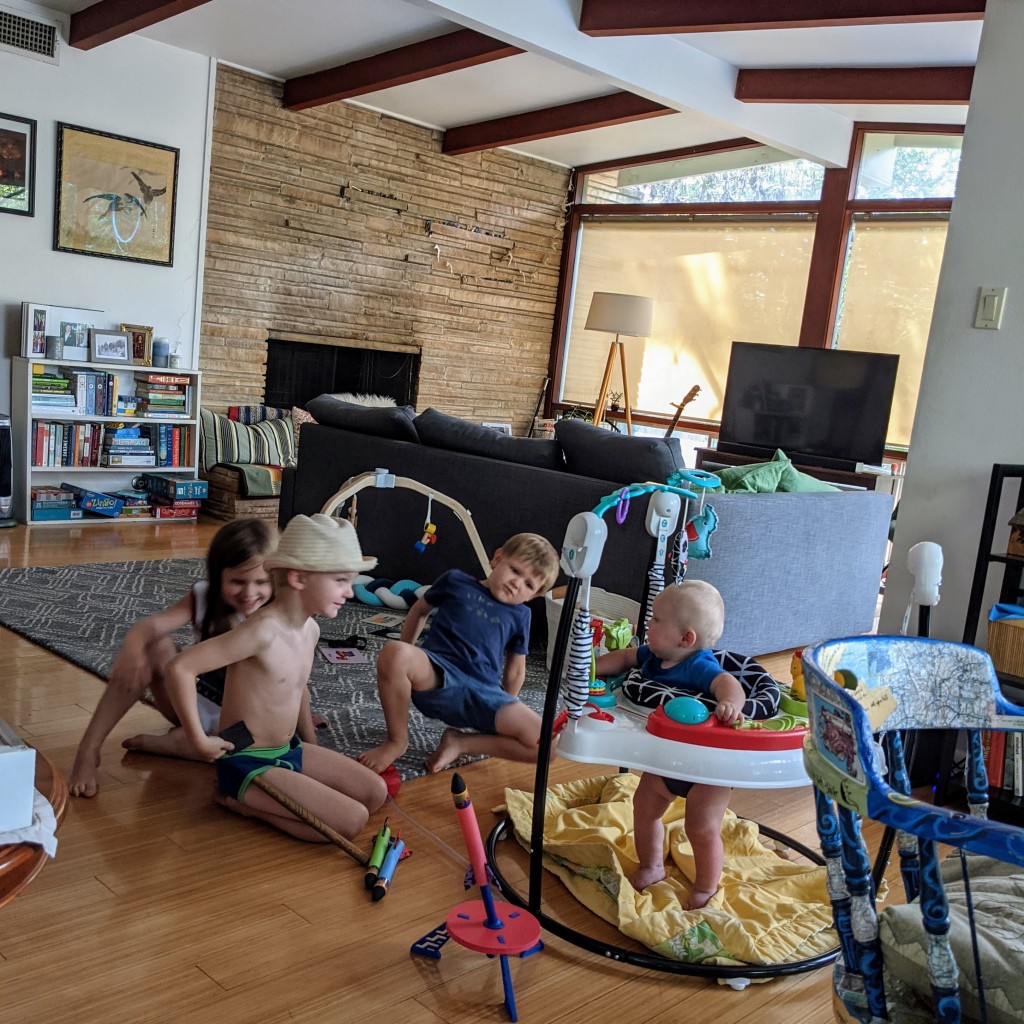 We head home at 6:30, and you work in some time with Dreambox (your favorite math learning game) on your school tablet before bed. After a few climbing laps around the beds and a nonsense guessing game with me ("Seven, six…what number?" "Five?" "NO, TWENTY-THREE."), you head on up so Dad can read the second half of Fantastic Mr. Fox. He says goodnight at 7:35. Thanks to your early morning, you're quick to sleep.