To Annie: this is what happened the day you turned 6 years and 4 months old.
It is the middle of our second week of California vacation. You and Paul wake up in a king-sized bed in a cheerful room of our midcentury Berkeley Hills wreck. We have a light breakfast of whatever's left from our last rental house-fridge that we trucked up here in a garbage bag full of ice, plus half of an enormous peach from the Mountain View farmers market. You build robots, rocket ships, and houses with a bag of mega-blocks while Dad goes for a nostalgia run through the campus and our old haunts.
When it's time for second-breakfast, we head to Fat Apples. You demolish an apple turnover while we tell you about walking puppy-Sous here on Sunday mornings. We pop up to Codornices Park for the hillside slide. You decline to try it, so we stroll around admiring the poodles and tall trees. "That's a teenager redwood," you tell me with the confidence of a Muir Woods Junior Ranger. We walk through a tunnel to the Rose Garden, and you ask me to read you all the graffiti, which I do with light edits. When we get to the entrance, you see the sign requiring masks to enter, so refuse to do so without one. We decide to walk back to the rental by ourselves.
You play some tablet games while I dash to the grocery store, and we have bagel bites for lunch. At 1:30, we meet a grad-school friend of mine (Ashley) and her two kids who are about your ages (Gemma and Everett) in Tilden Park to ride the little steam train through the redwoods. You and Paul squeeze into the seat next to me.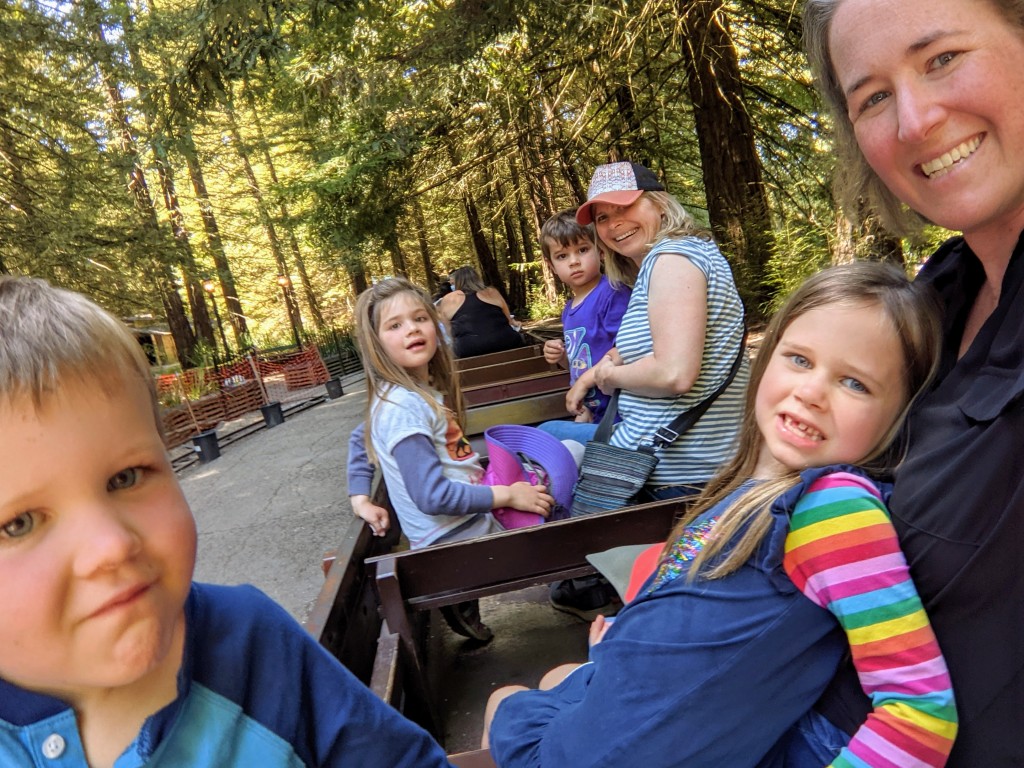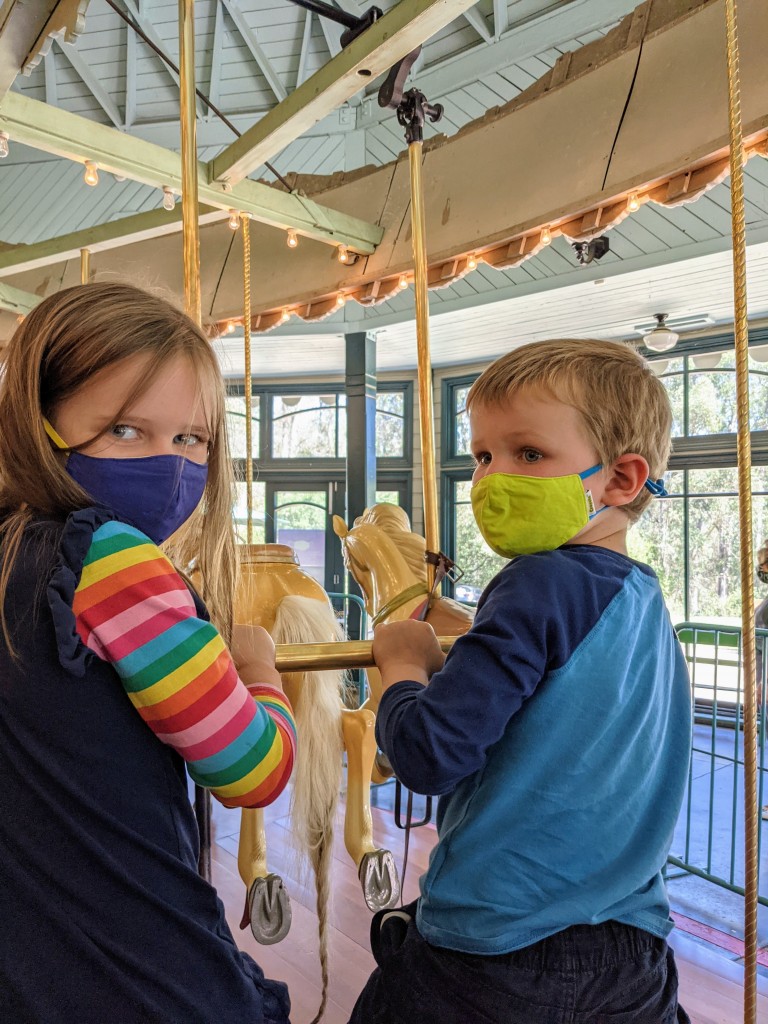 Next up is the little farm, where we visit cows and chickens and enormous pigs, and you look for fish in the creek. We decide to ride the merry-go-round before we leave, and you pick out the perfect pony with a long tail of real-fake hair. You lose your nerve when mounted, though, and try a few different animals before settling into a motionless bench and persuading Paul to join you. We spin slowly in circles for three minutes.
You are pretty sure you deserve some junk from the snack bar when we're done. I refuse, and we enter a stand-off. You crouch on the sidewalk, sucking your thumb, while I head to the car and tell you to join me when you're ready. About ten minutes later, you come along.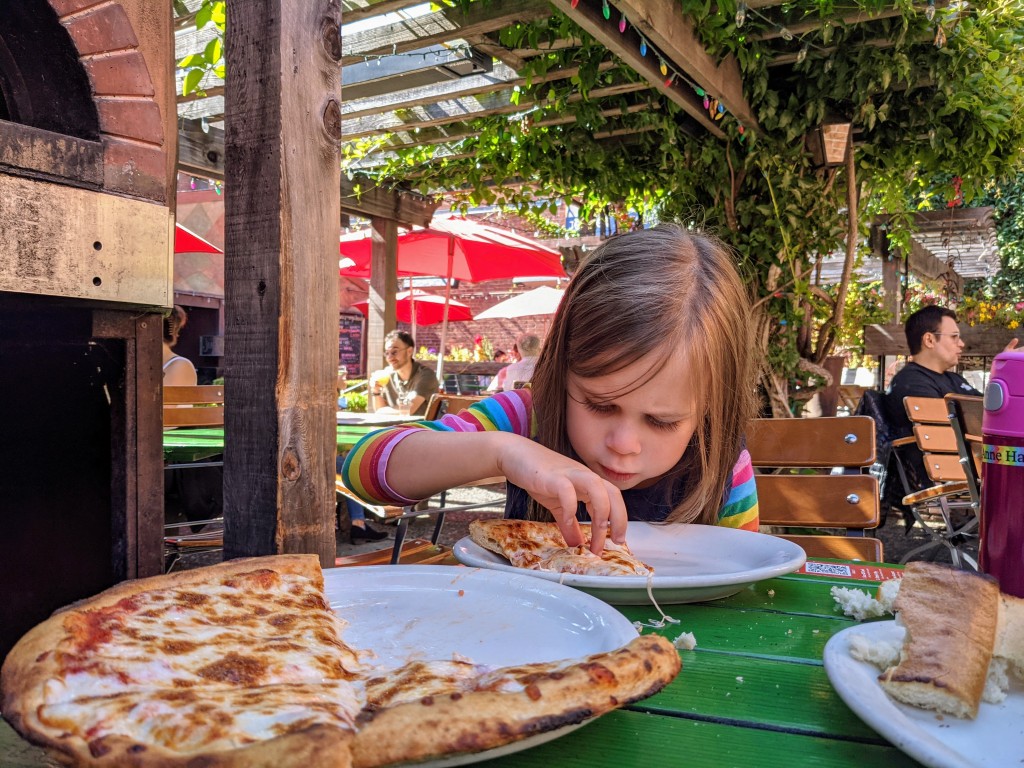 We pick up Dad and head to downtown Berkeley for an early dinner at Jupiter. We sit on the back patio and order you cheese pizza, which you eat happily while Dad and I talk about all the things that haven't changed.
Back at the pad, we coast in for the finish with a movie (Smallfoot) and another chapter of Harry Potter. Goodnight, kiddo.