To Paul: this is how you spent the day you turned 4 years and 10 months old.
It's officially the time when I start referring to you as "almost five." We have a big, awesome day to report today. Dan and Peanut are here for the first time since The Pandemic, and it's a Saturday, so we have lots of plans.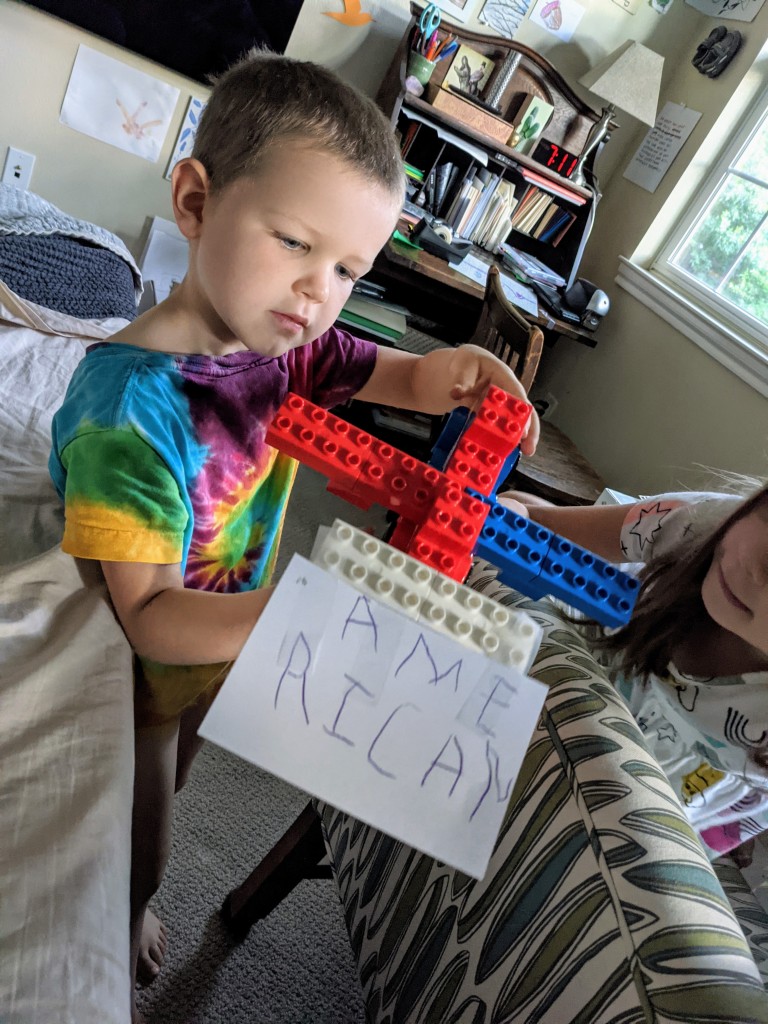 You wake up with a project to show off, an "American plane" in red, white, and blue. I spell the word at your request so you can label it appropriately. After a quick breakfast, you launch off before 8am with ambitions to walk around the whole trail loop, over 10 miles in the June heat. On the way, you hunt for and find our family brick on the trail.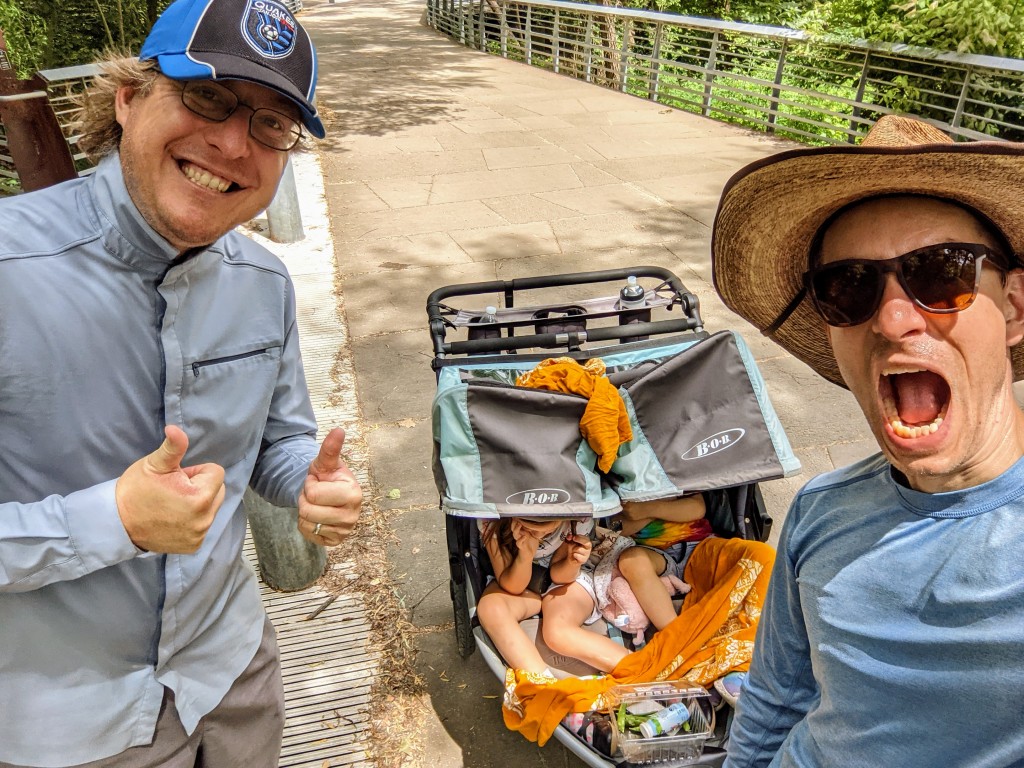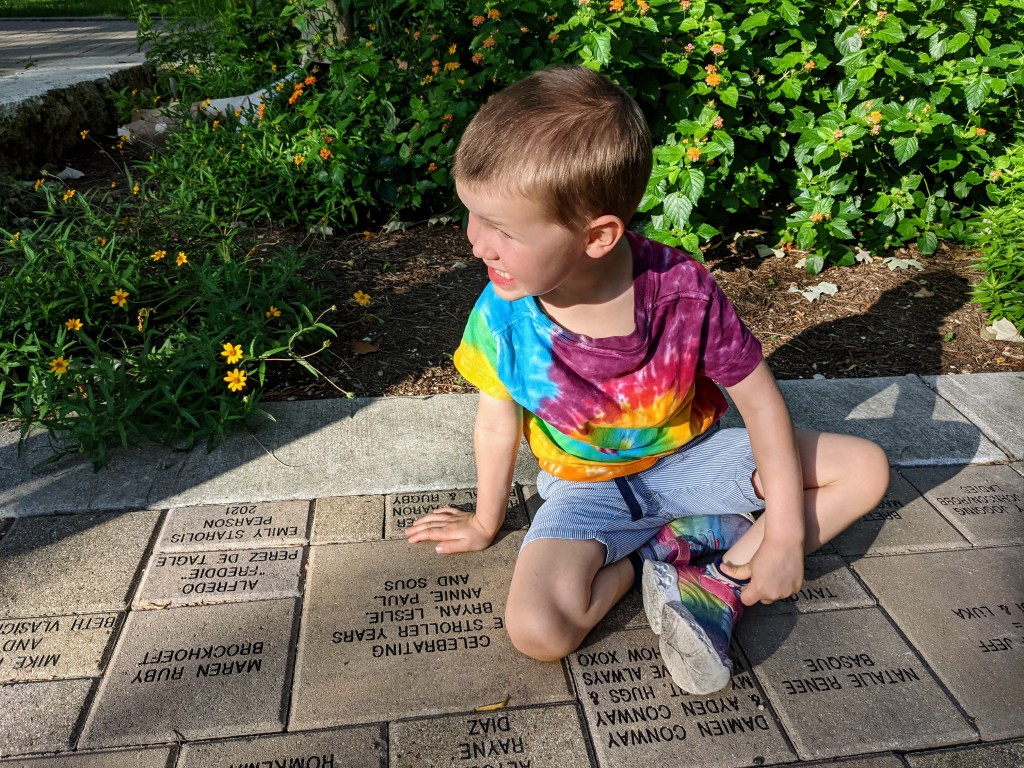 The recently-reopened library is about at the halfway point, and your parade makes a pitstop for a gigantic poop and three books to support your spirits through the last miles. You do plenty of walking, too, and at the end, we celebrate with 3-D printed medals to commemorate your achievement.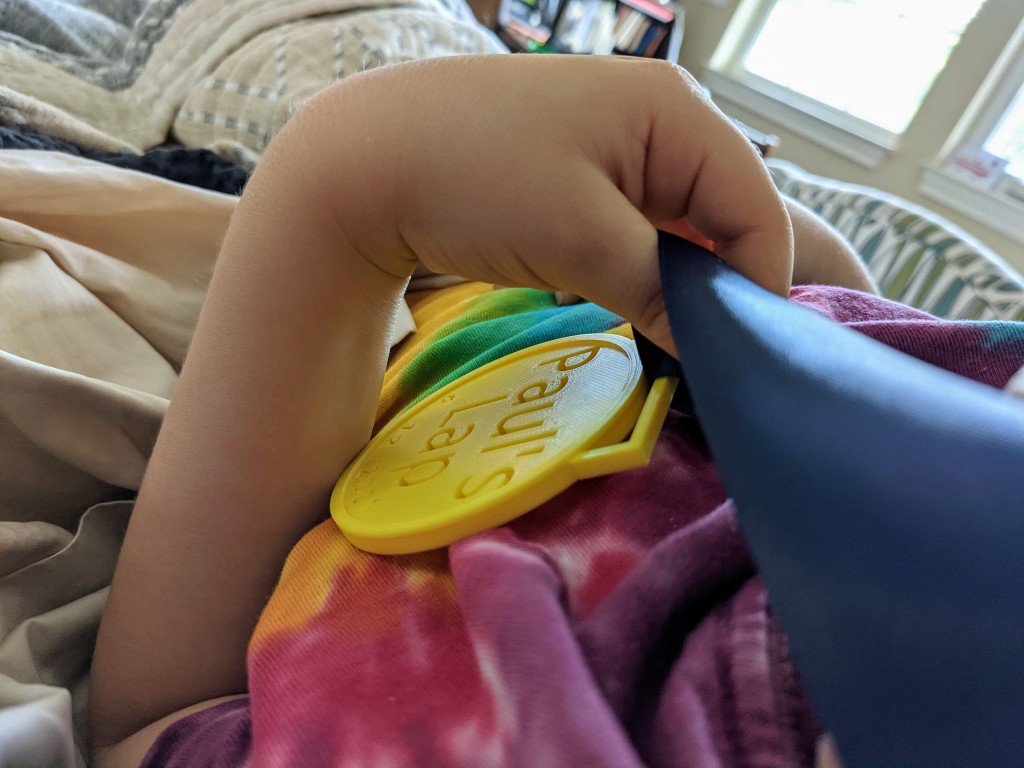 We eat a giant pile of tacos for lunch. I give all the boys haircuts, starting with you. (Just a trim around the edges—your summer buzz cut needs no improvement.) You captain a Central Market trip with Annie, Peanut and I, stocking up on fruit and yogurt. You travel by clinging to the side of the cart. We buy $15 of apricots.
After a little down time watching Dad and Dan play Gran Turismo, you head for the swings. We do a little swing/hose-spray/bubbles combo, and then fill up the wading pool for major splashing. You and Annie pretend to dig through the water, splashing the grown-ups. No one minds much in the high-90s heat.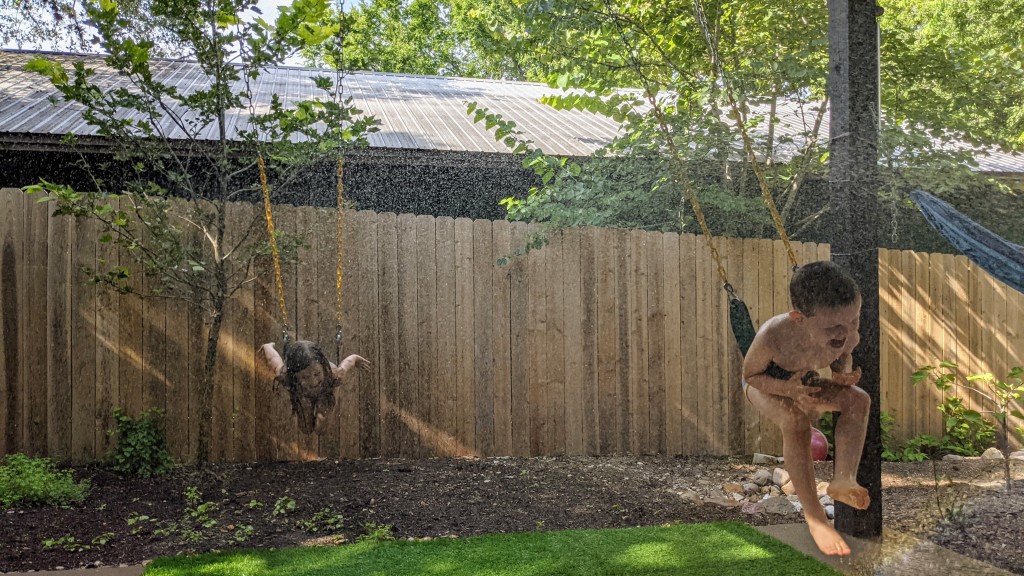 For dinner, you inhale half a hot dog, capped with lego-shaped candy for dessert. We decide the wading pool was basically a bath (there was bubble soap) and skip straight to an episode of Nature Cat to wind down. I read you a few pages of Harry Potter 2, which you mostly ignore. Sleep comes quickly. Goodnight, buddy.