To Paul: this is how you spent the day you turned 4 and a half!
Today would have been your Friday Valentines party at school, but instead we are enjoying the headwinds of an arctic air mass. The streets are covered in ice, and school is closed. You appreciate this news, and, accustomed to proudly stating your age as "four and a quarter," you are also keen to hear that today you are four and a half! We celebrate with cupcakes for breakfast. At your request, I make you and Annie ribbons of honor to announce your age to the world. Off to a strong start.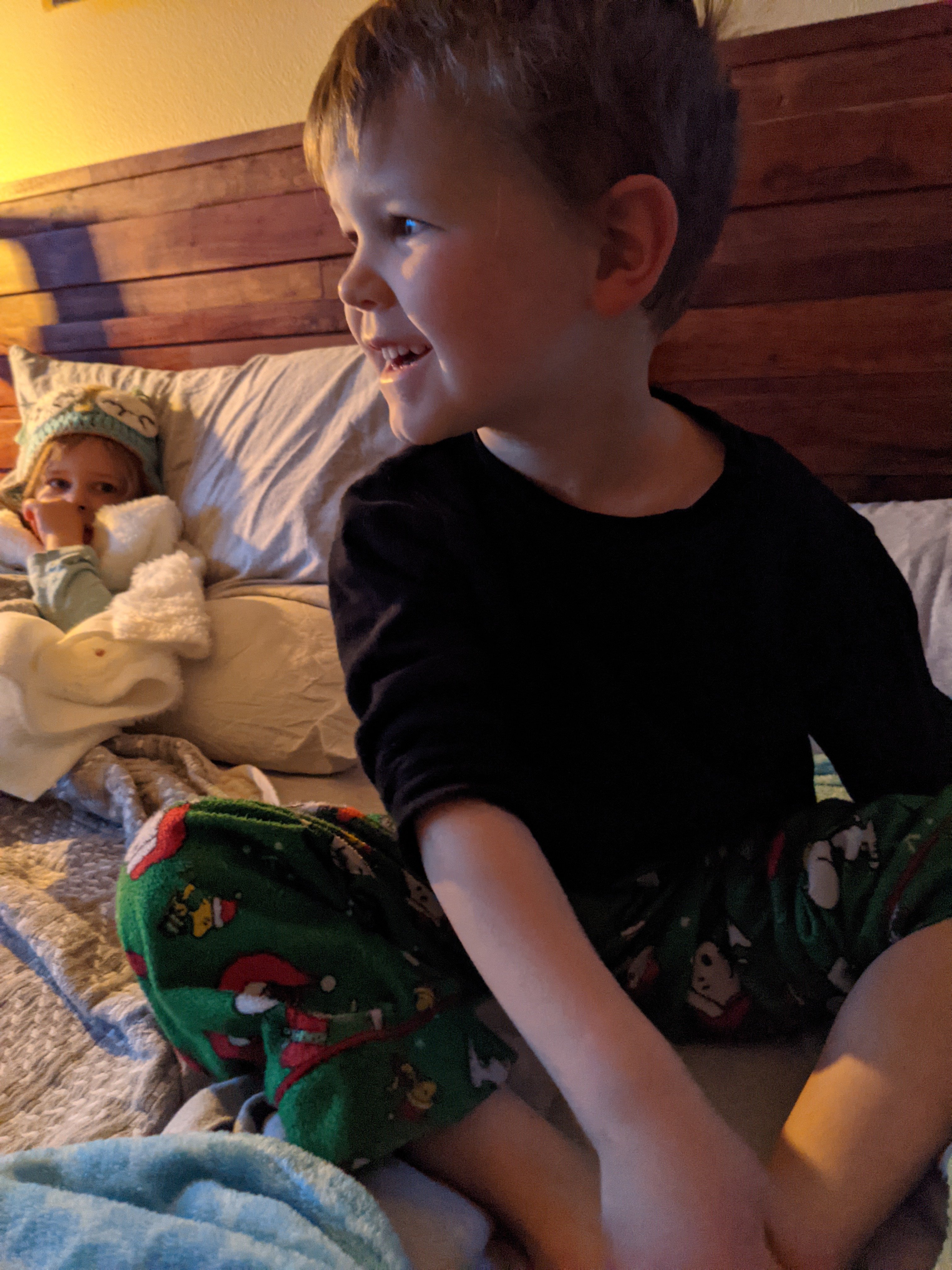 You and Annie jump into some play together: you set up camp in a tent, and she delivers presents to you. This breaks down after about half an hour, and you persuade me to feed you yogurt. With Annie, you embark on a cooking experiment involving water, a cherry, and lots of mashing. It ends messily.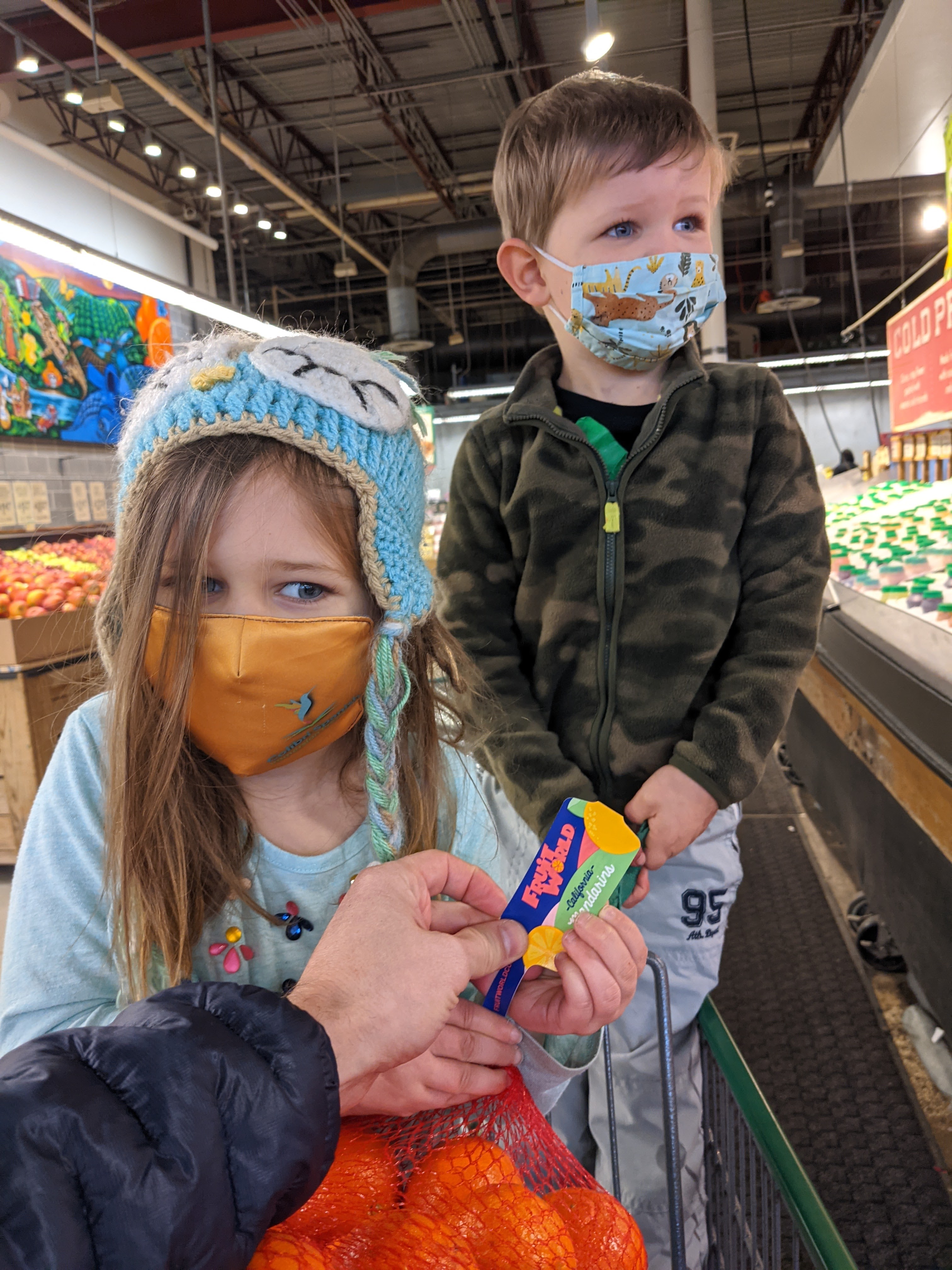 To get out of the house despite the cold, cold weather, Dad to take you to the grocery store, where you happily procure fruit and tortillas and even more yogurt. Then it's time for some screen time while both of us are in meetings: your pick is Super Hero Elementary.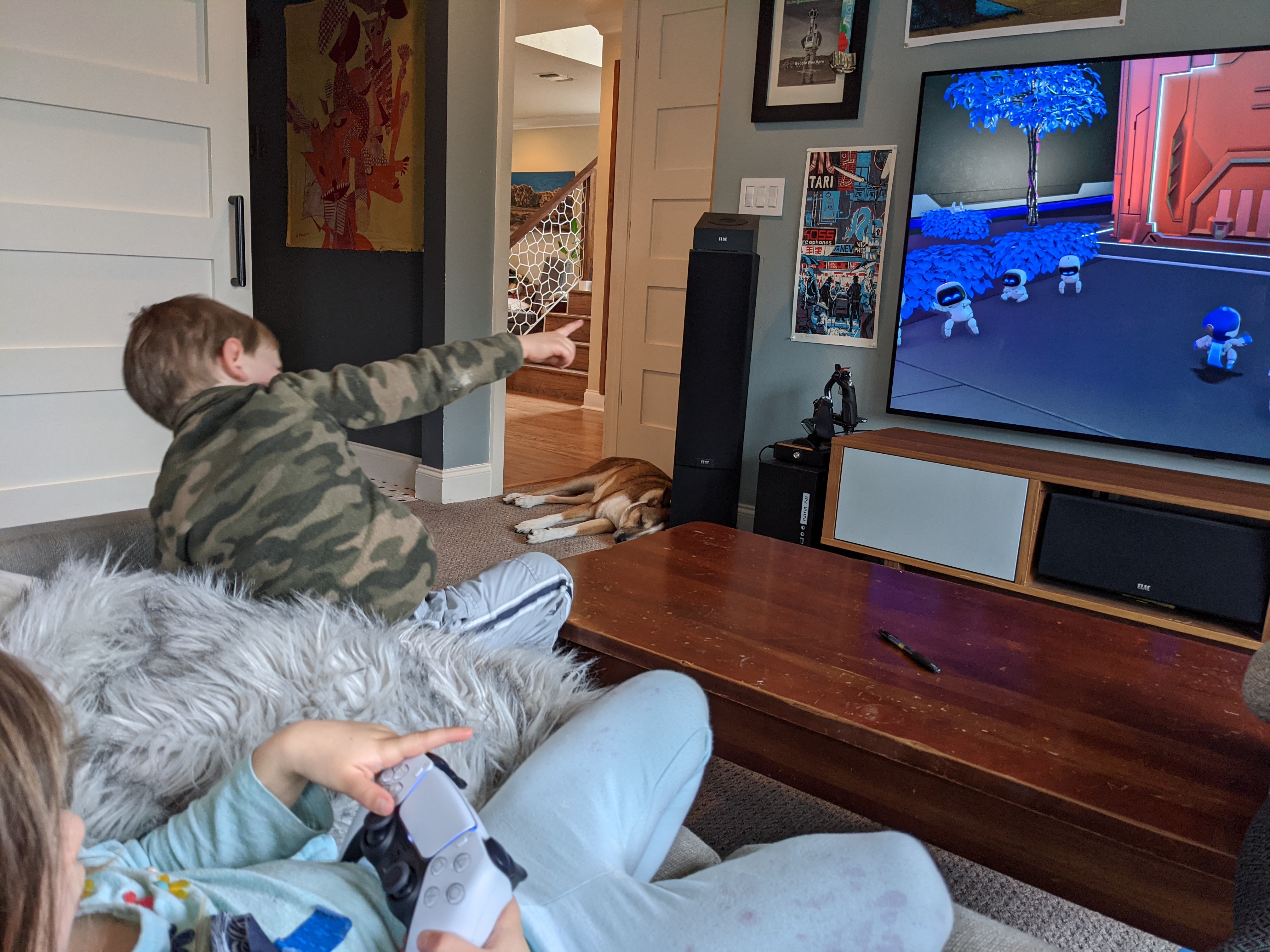 A peanut butter and banana sandwich makes a late lunch, and you run back to watch Annie play the Playstation 5 tutorial game, the first video game either of you has shown sustained interest in playing rather than watching. It's pretty cute. Dad supervises some rowdy play, and helps you both build an art center and a yoga center. Annie persuades you to explain how you do magic ("I poof it out of my hands.") and your secret recipe for magical things (sugar, water, flour, and grow powder). You are dismayed to have revealed this secret. ("Annie made me say what I didn't want to say!")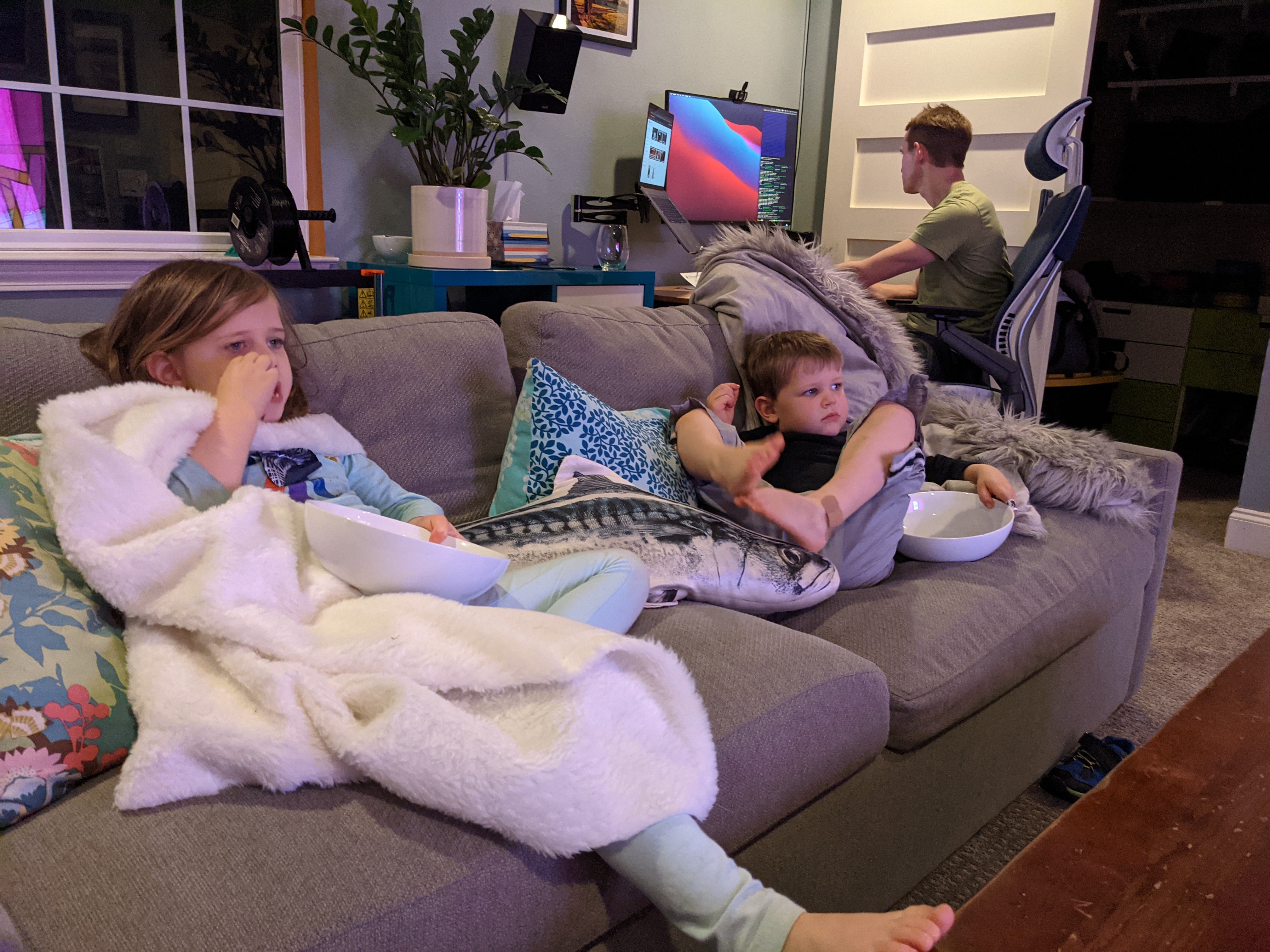 It's 4pm, and movie time. You settle in for Tinker Bell, and then we roll right into The Jungle Book for an encore. Dinner is mac and cheese. Dessert is, oh wait, we had dessert for breakfast. But popcorn, we eat that too. And a little bit of Snoopy. Ah, snow days.
We hustle up to bed, and you indulge in a little racing around on your way to bed. I read you I Can Read With My Eyes Shut, and say goodnight.
You and Annie are not quite done. When I peek in on you at 9, I find your campsite. I take a picture, and tiptoe out.