To Anne: this is how you spent the day you turned 5 years and 8 months old.
A good day. You bustle in first thing with news that the ladybug who had been crawling on the ceiling above you last night (and causing some consternation) was STILL THERE. You now seem quite fond of her. Buoyed by the arrival of your new shiny purple cowboy boots, purchased in part with toothfairy funds from your first two lost teeth, you select an outfit, dress quickly, and head downstairs.
Kindergarten today involves recording yourself reading the numbers in Spanish as you connect 22 dots to trace the shape of a gingerbread person. Check, done. You and Paul are extremely excited that Dad has agreed to a long-time request: today you will ride your bike and scooter to school. Oh, the anticipation. We load up the stroller with your large volume of supplies and take off down the street.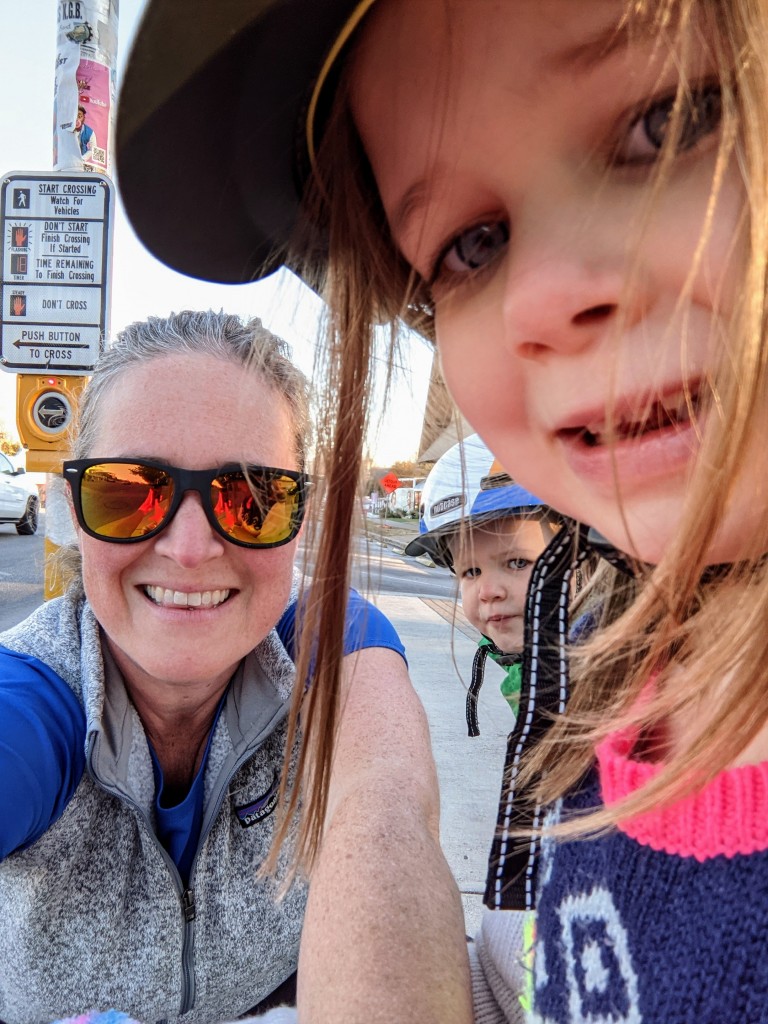 It is extremely important to you that you be in front. Paul allows it. We make it all the way there, with only a few minutes of terror as the cars whiz past us on South 1st street. You glow with pride, and Ms. Patricia is full of praise for your accomplishment on arrival. After the usual safety drill, you disappear into the school and your day. Eleanor is there to play with, and the 2-year-old you have taken under your wing presents you with, as you will tell me later, "The most AMAZING THING EVER." It's a Lisa Frank trapper keeper. I have no words.
After dinner, you invite me upstairs to see if your ladybug friend is still there, and are thrilled to discover she is still roaming your ceiling! You move a plant closer to her in case it provides her some aphids to snack on. Her comfort attended to, you set me to work coloring one of the most beautiful pages in your new coloring pad. "You do it however you want, Mom. It will be better than mine." Yeah, we're still working on practice and persistence. You go to take a bath, but I am not reprieved until the picture is finished.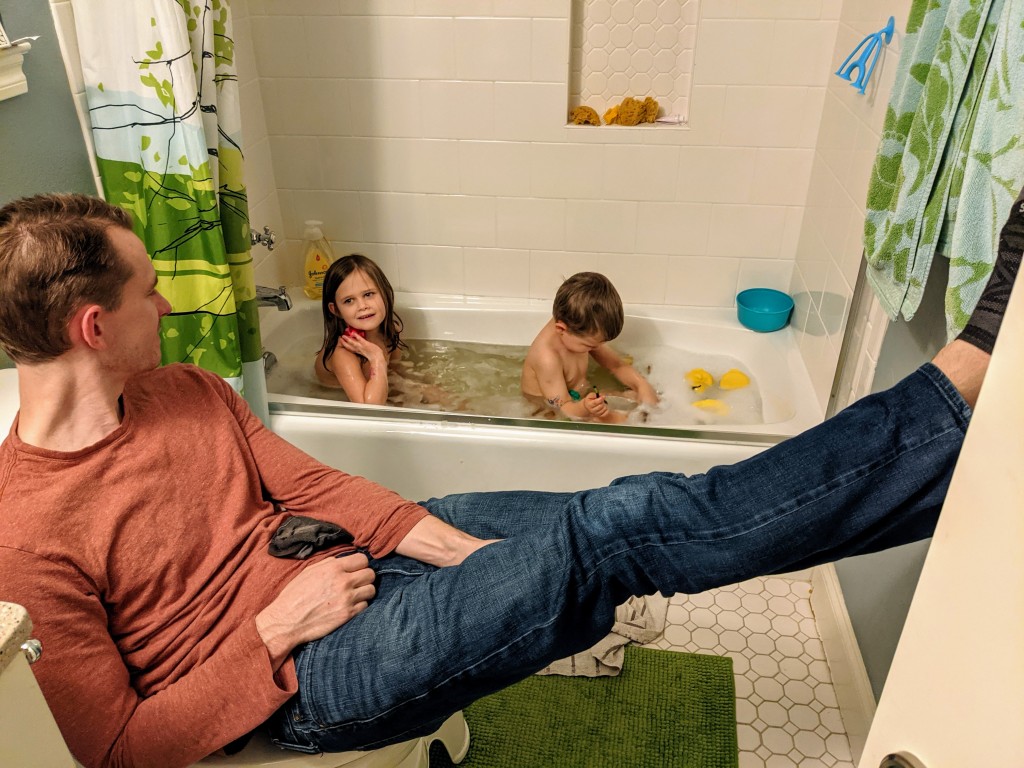 Afterward, we work on a puzzle with puppies and penguins and polar bear cubs. It's nice working with you. We talk about getting a gift for Olivia in return, and you decide to pass down your very most precious light-up Elsa shoes. Wow.
Dad reads a chapter of Stuart Little, which you are quite enjoying, and says goodnight. Twenty minutes later, we see you a final time. It's important. "Mom, I changed my mind. I want to give her my NOT light-up Frozen shoes." Well, okay then. That's just fine.