To Paul: this is how you spent the day you turned 4 years old.
You know it's your birthday, so there's no holding back when you wake up. You burst into our room, ready to go. "LEMME TELL YOU WHAT TIME IT IS," you shout as you climb into the chair by the window, and get face-to-face with the digital clock to tell us. "SEVEN, OH, SIX!!"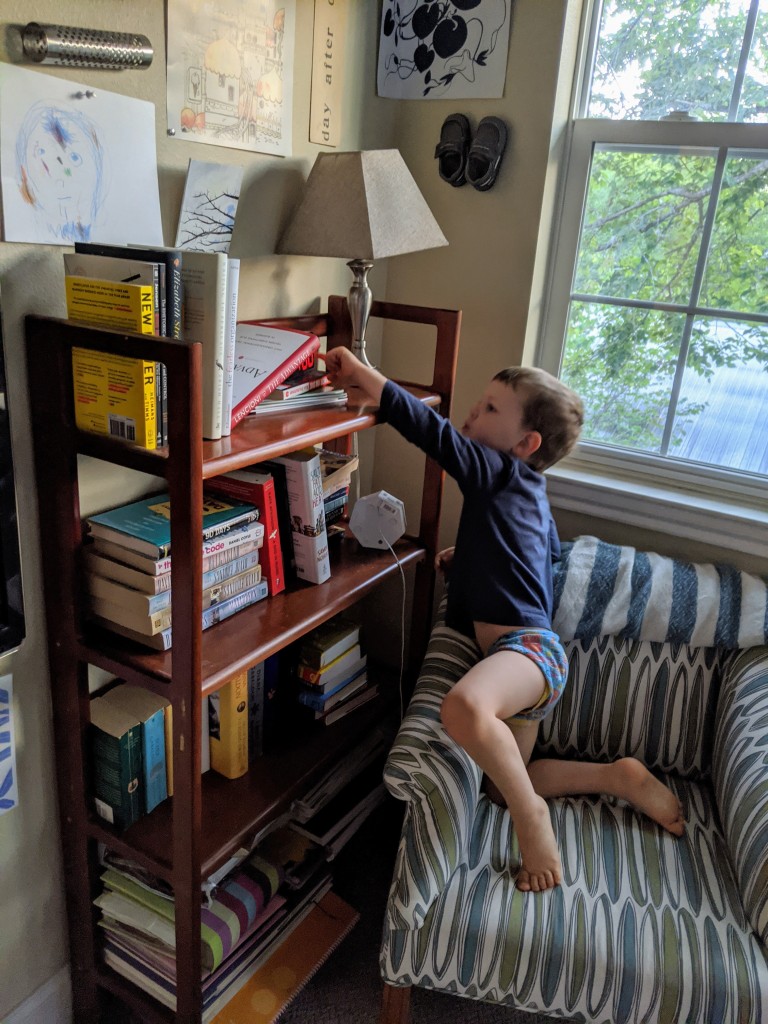 You have recently discovered that telling time is THIS EASY, after years of us pointing at the analog clock and confusing you with details about how the hour hand is shorter than the minute hand but also more important. Nonsense. Now you just read the numbers and there you go! Every new minute is a delight and merits an announcement from our self-appointed town crier. (Seven, oh, SEVEN!!!)
Anyway, it's your birthday. Breakfast is your very favorite sausage roles, and you open two presents. One is your big one: an unconscionably expensive American Girl doll, so you can join Annie's play community. She arranges an immediate introduction to Julie and Felicity, and you name the poor kid Pez. Pez Lez Paul. I don't know what to say. The second present is a pair of new sneakers, which you put on immediately to test their speed. It is, to be precise, "super-fast giant big speed." You and I end up on a race circuit around the kitchen. I lose.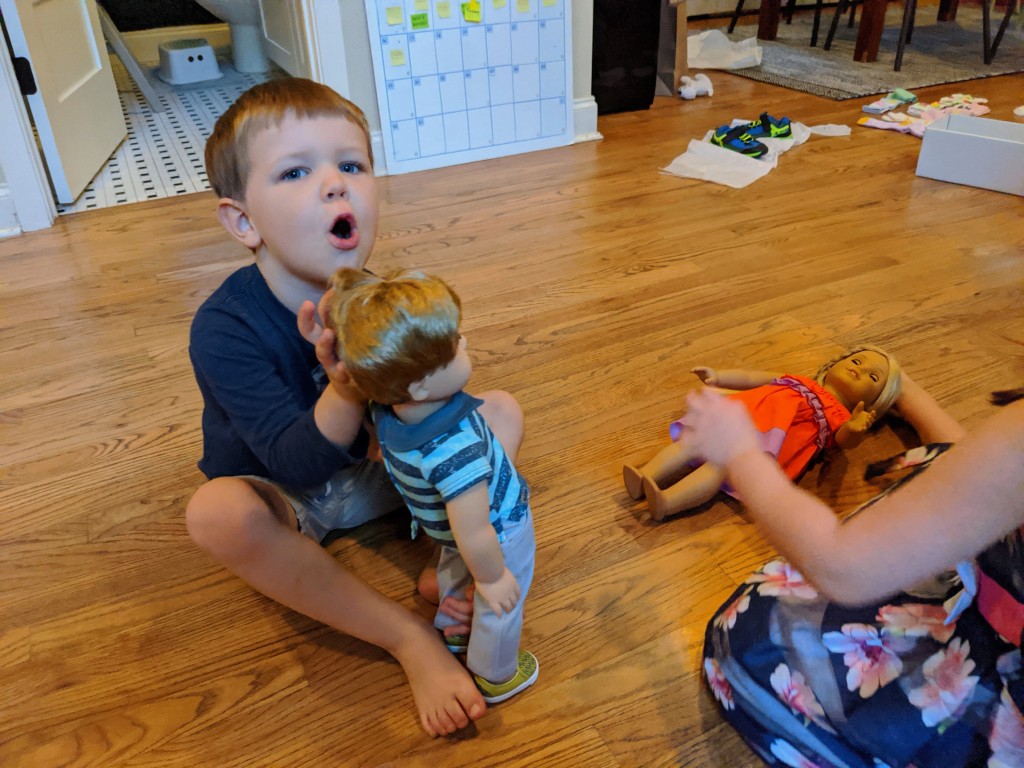 It's time for school, and you're okay with that. We make the short drive, and don our masks in the car before we unload. The teachers are waiting at the door, and Ms. Patricia begins singing in her beautiful voice as soon as she sees you. "Cumpleaños feliz, cumpleaños feliz…"
You show her your new shoes, and she asks if you can go fast in them. I think she knows you. You get through the temperature and sanitation drill, and are in for the day. You are celebrated well, with cake bites to share and a giant piñata in the yard, and make a family tree in the art studio, with green stars for each member.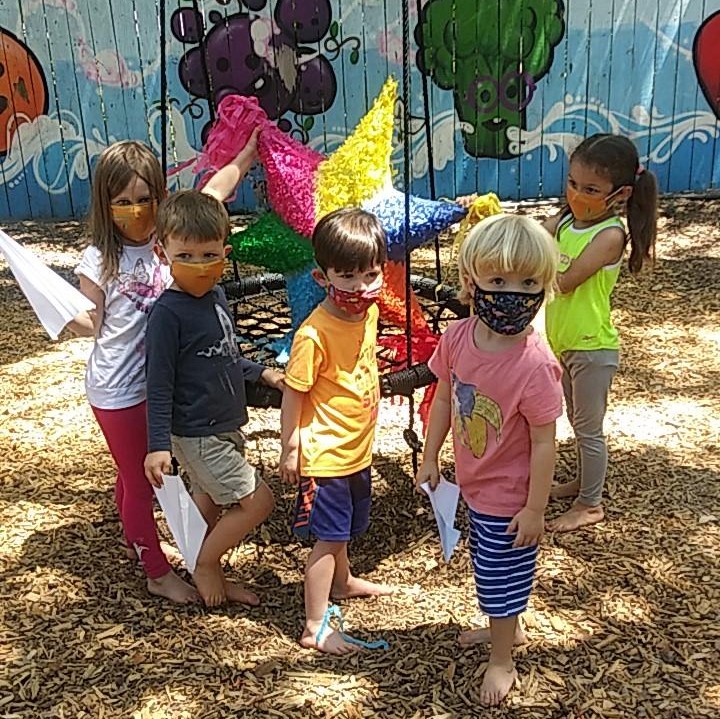 Dad picks you and Annie up at 4:30, and you come home to more presents and playtime. You tear into a giant bag from Charly's sweet mom, and we read some books together and color a page in a coloring book.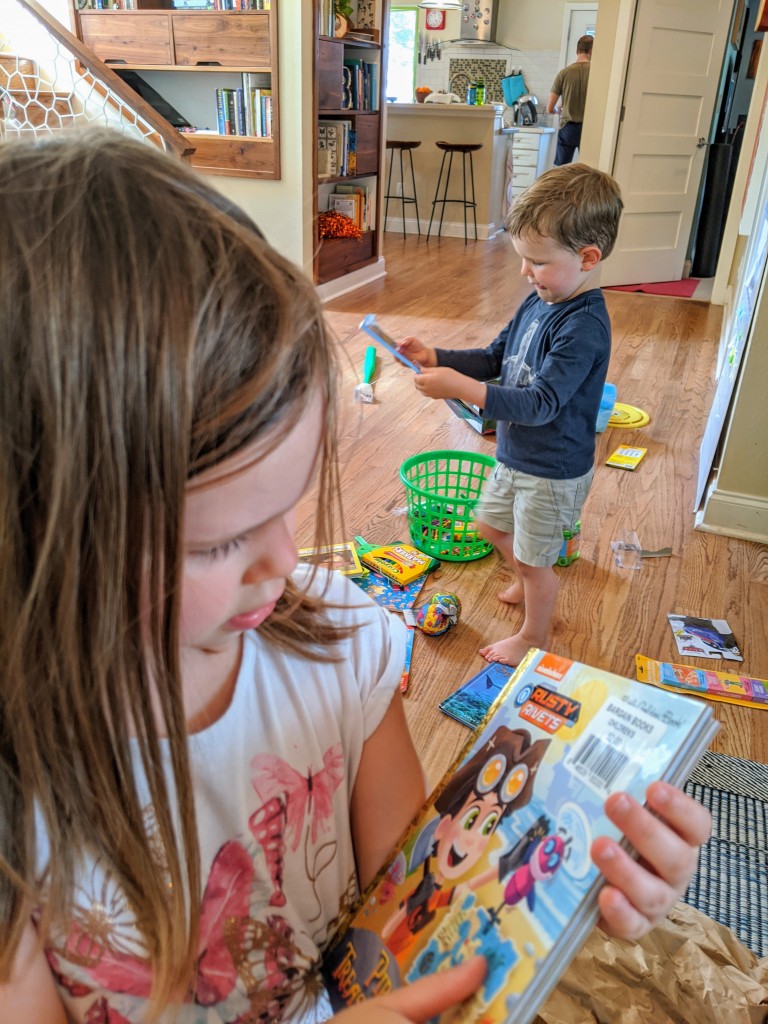 The Crowders join us, and you run around with Eleanor and Riley for a while before the chaos overwhelms us, and we turn on some pacifying television. Dinner is more of your favorites: hot dogs, blueberries, and corn on the cob, on the dinner trays with little compartments for everything. You all eat around a kids table, with Sous on high alert.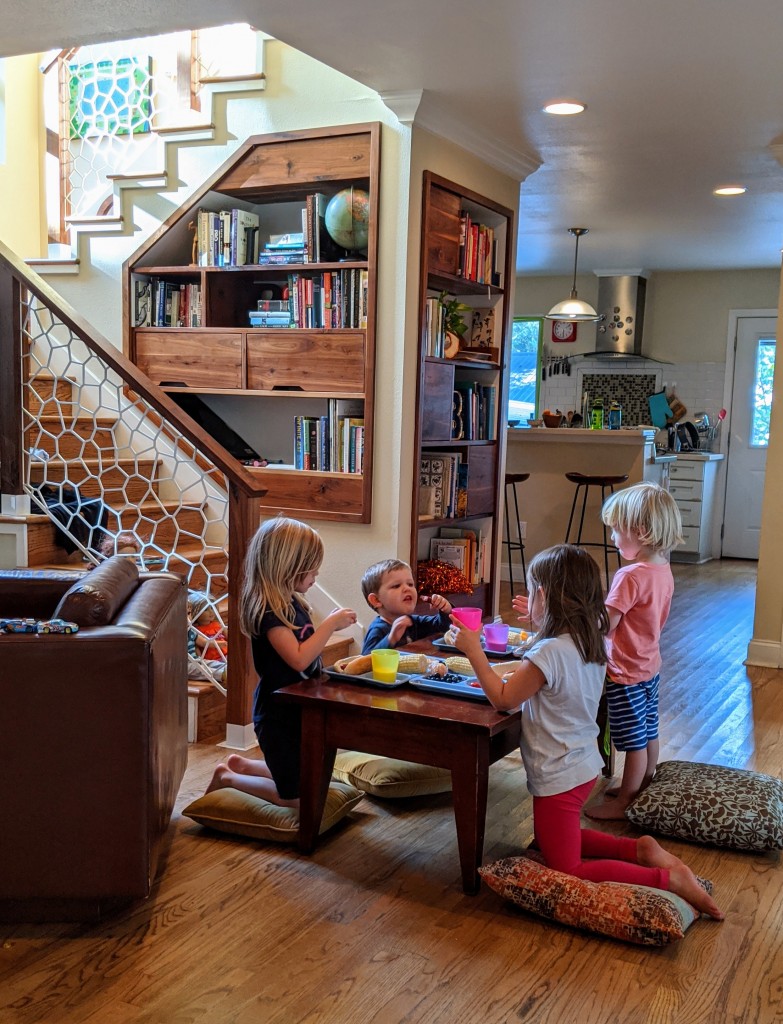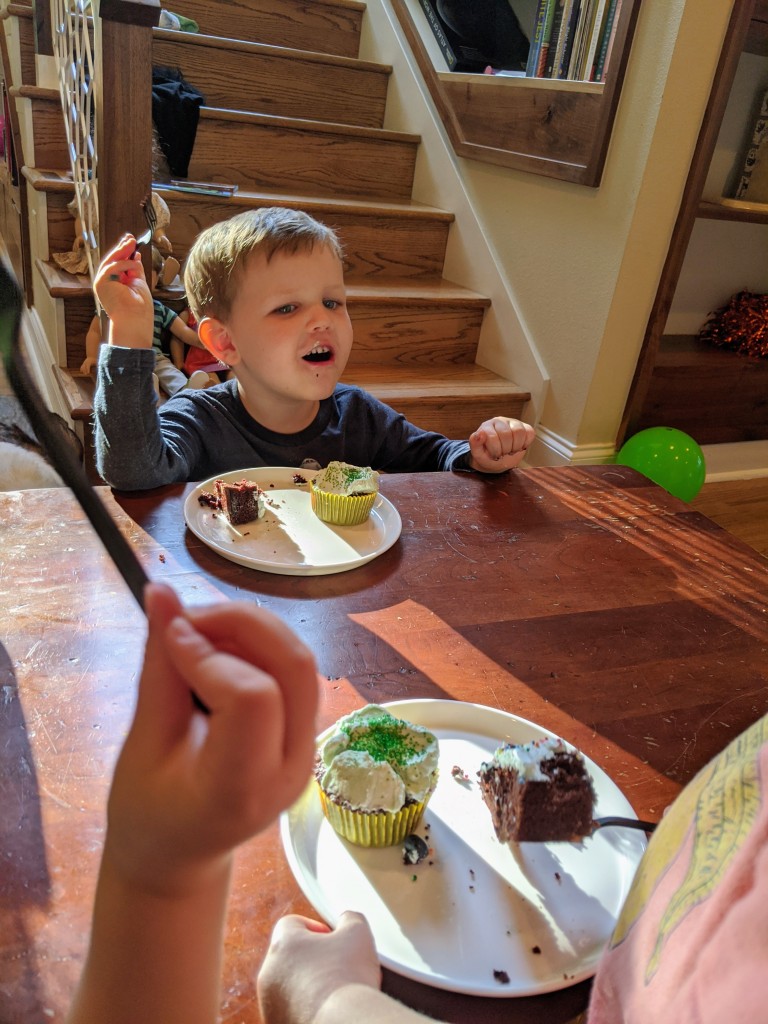 You requested blue cake with green cupcakes, which is a little silly, frankly, but it's your day. We bring it out singing, and you get this particular small smile on your face I will do anything for: the quiet pleasure of feeling special. You blow out the candle, and everyone gets a slice and a cupcake.
Phew. It is after seven (SEVEN, OH, THREE). We say goodbye to our friends and make it upstairs for a quick bath and the usual routine. You are tired, and sad that your birthday is over. I read you a last story (a chapter or two from Jack and Annie at the first Thanksgiving), and say goodnight. My four-year-old.