To Paul: this is how you spent the day you turned 3 years and 11 months old.
We're at the ranch! It's been so long that the clock in your room hasn't been switched for daylight savings time, so you and Annie spend a bonus 45 minutes playing in the top bunk, patiently waiting for your light to turn green. I finally get curious and discover you. Liberated, you head for the kitchen to see what wonders breakfast holds. It's Susu's pancakes, yum.
You and Granddad scout out the Pou's storage closet for building supplies and return with good news: the lake is equipped for sand castles. The party sets forth, and you and Annie scoop sand with all the interesting shovels. You are in your element. You have clearly been holding a mental list of all the things to do at the ranch through the time we could not be here, and have marched through them with a singleminded focus since we arrived.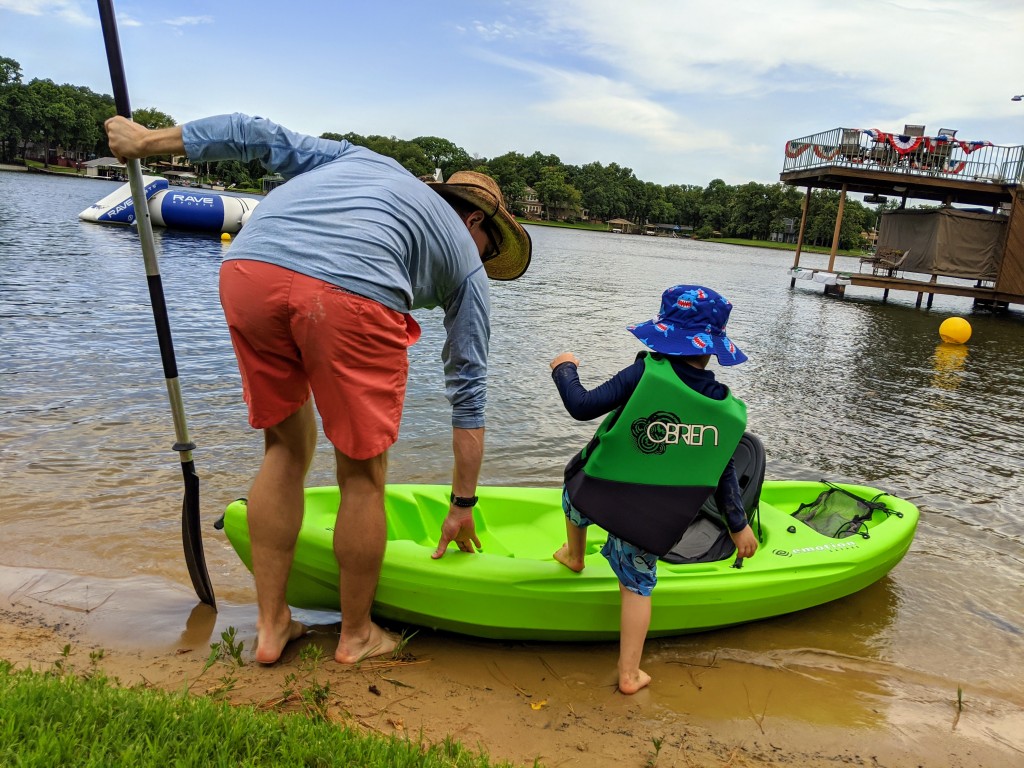 Next up: a ride with Dad in the kayak. Check. Then a more leisurely float with Mom and Annie, check. Then back to the ranch for lunch. But first just a little racing cars down the slide. And burying things in the sandbox. And the playing with Annie in the hottub.
We take a load off with a few episodes of Stinky and Dirty, right up your alley, and then you're back on Little Kermit, doing laps. By this point, you are pretty darn tired. Yesterday at this time you declared you needed a nap and went off and took one (whaaa??), but today you descend into whines until we prop you up in front of the television again.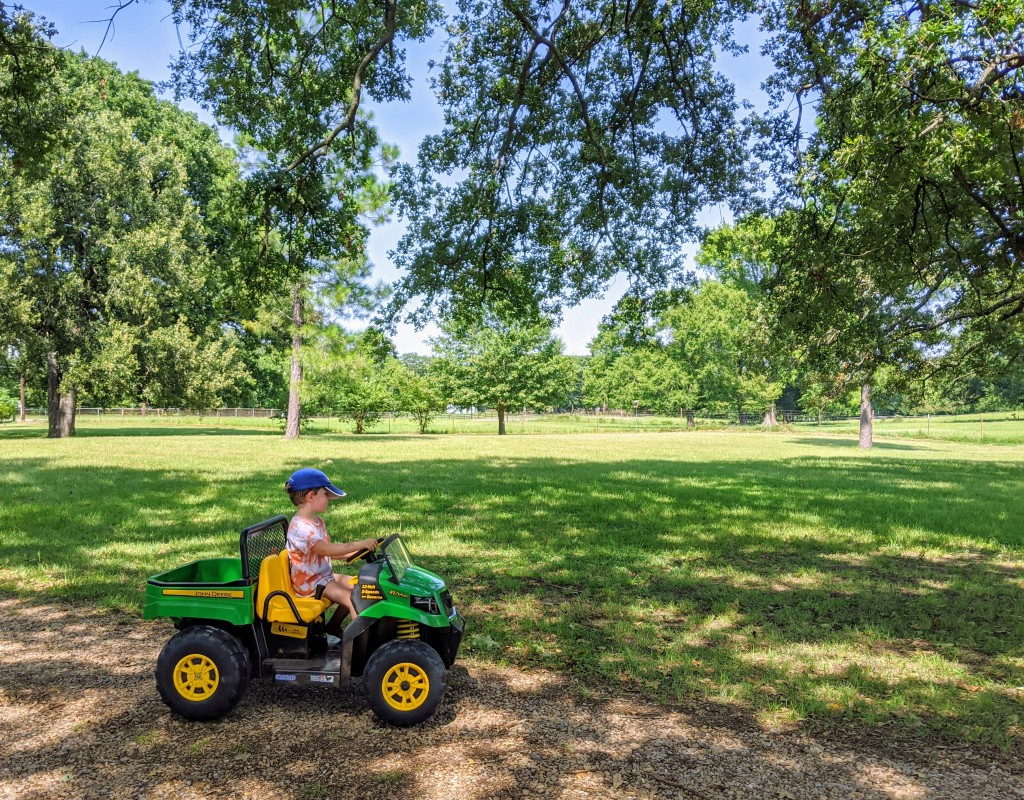 We straggle through dinner and manage to bathe you. Cake for dessert. Dad reads you some things, administers hugs, kisses, and songs. You snuggle down in the bottom bunk, and fall asleep.