To Annie: this is how you spent the day you turned 5 years and 3 months old.
You and Paul are awake and playing in your beds at 6:15. You crawl into our room at 7:05. "Is it a baby parade?" I ask. "Yes!!" you tell me. You climb into our bed and wallow around for a minute. Then it's off to your bedroom for your latest train video production. You aspire to be a YouTube star after watching a few too many videos of people playing with toy trains. The internet is a weird place.
Alas, something sets you off into a downward mood spiral, and you enter a cycle of "my back hurts, my tummy hurts, my legs hurt, ow, ow, OW!" and fight every step of the morning.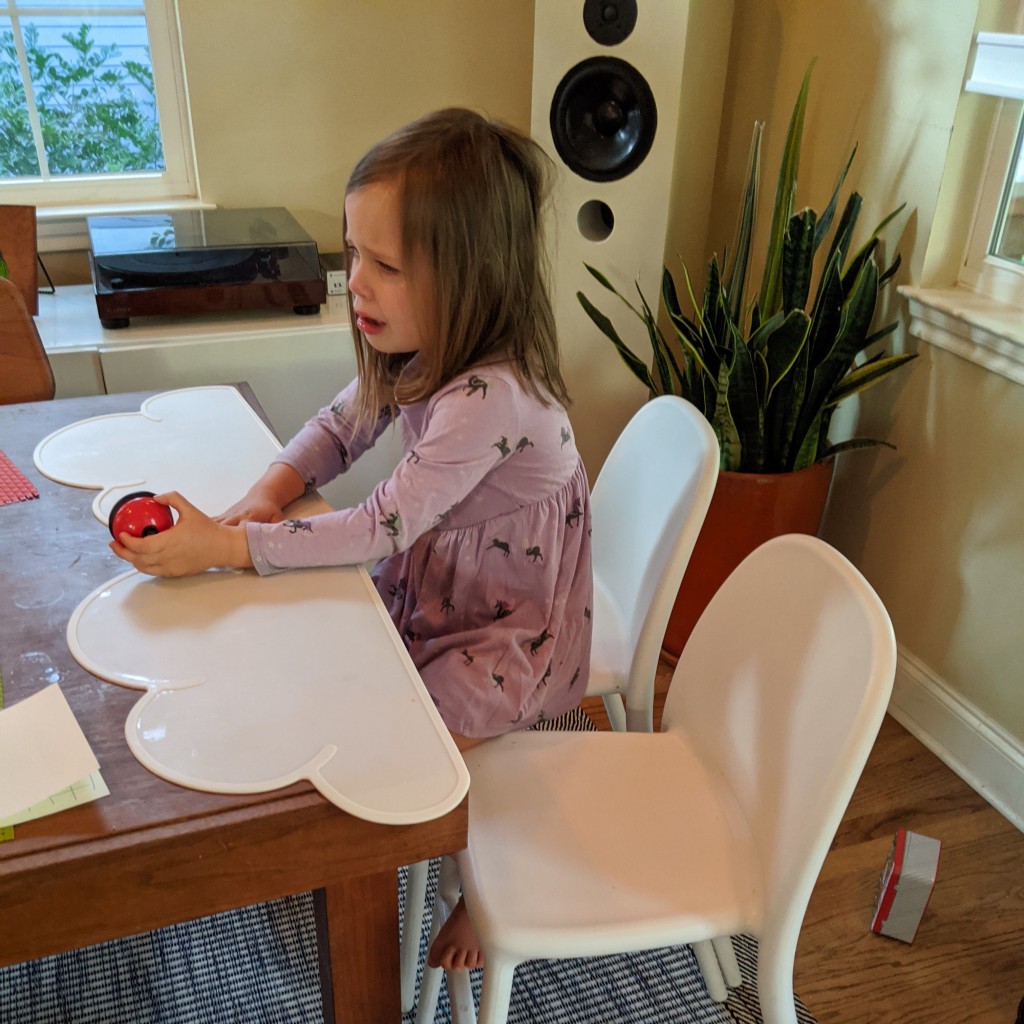 I lose patience and decamp, and Dad gets you downstairs. The sight of your breakfast sends you into a floor tantrum, so we run out of time to eat it, and then it's TOO COLD anyway, and no you do NOT want to take it in a cup in the car, but you also MUST have it in the car, and hoo boy, it is a half-hour of no fun for anyone.
At the Crowders, Ms. Patricia can tell you're upset and makes a sweet fuss over you. "Oh, panqueques, que linda, me gusta mucho, que bonita…" and you eventually stabilize enough for me to make an exit.
Your day turns out just fine. You and the crew are playing a lot of Octonauts these days, your favorite TV show. You are typically Dashi, the girliest of the crew. Your clothes are soaked during water play, so you end up in Eleanor's—always more interesting to you than your own spares, and she's very willing to share. When Dad arrives to pick you up, you and Paul are manta rays eggs, curled up on the couch and ready to hatch.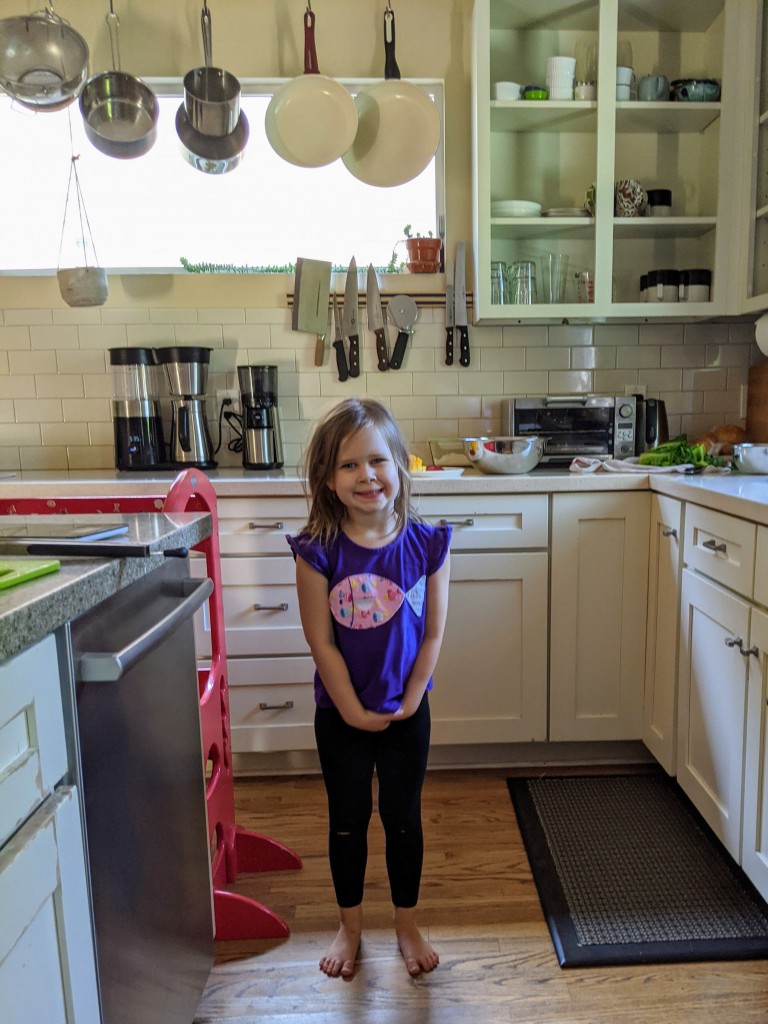 You get home quickly, and are pleased to discover fresh mango on your dinner plate. It's all you eat, plus a, well, mango popsicle for dessert. Whatever, fine. You hustle upstairs for a bath with Paul, and then into our bed for a NEW favorite show, Nature Cat. Thanks, PBS.
I brush your hair and trim your fingernails while you watch, and then it's time for books and stories. I read you Country Mouse / City Mouse from a 1980 Richard Scary anthology that used to be mine, and then you join Dad's lap for the end of Hilda and the Midnight Giant, a more modern graphic novel. You retire to your bed, behind the sarong you have appropriated as a bedcurtain, and he tells the last story, about a girl who was afraid of a dog, from Harper's Magazine circa 1906. Media consumption complete! Goodnight!