To Paul: this is how you spent the day you turned 3 years and 7 months old.
You burst gleefully into our room at 7:05 despite being up until 9 the night before. The light turned green! You do your morning tasks pretty cheerfully and head downstairs with Dad for breakfast, requesting 10 pancakes and eating half of them. A new bottle of vitamins delights you. Dad takes you to school.
We don't hear much about your day but assume it's good. I pick you up at 5, where you are burying things in the playground sand with Silas. It's been the same story all week: shoveling up dirt to cover a traffic cone or a firetruck, and needing to do "just one more scoop" until I almost literally drag you away. Silas is changing schools at the end of this week, a goodbye we've worried about, not realizing we're all about to say goodbye to pretty much everyone and the world as we know it.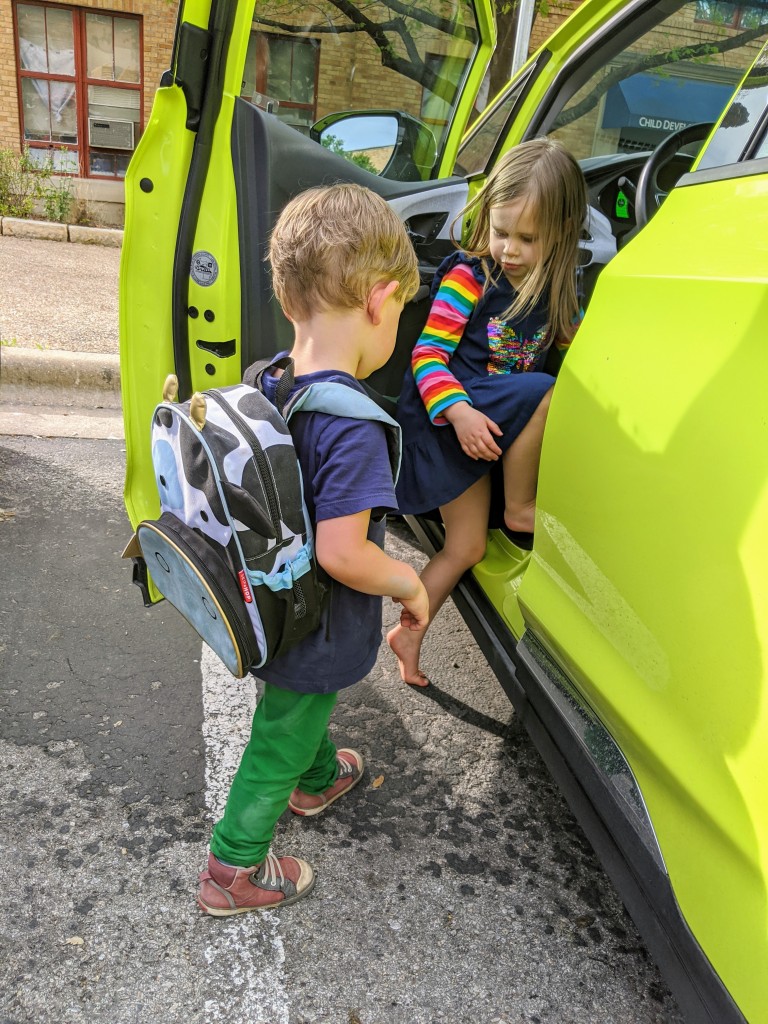 We pick Annie up from the All Stars and head to the car. On our way home, Dad suggests we do a restaurant for dinner, so we head for Fresa's. It's a kids-run-around kind of place, but Annie's refusal to bring her shoes home from school means she's stuck in her chair, so you pretty much stay put, too. We share queso, and you put away two bean and cheese tacos. You make two trips to the bathroom.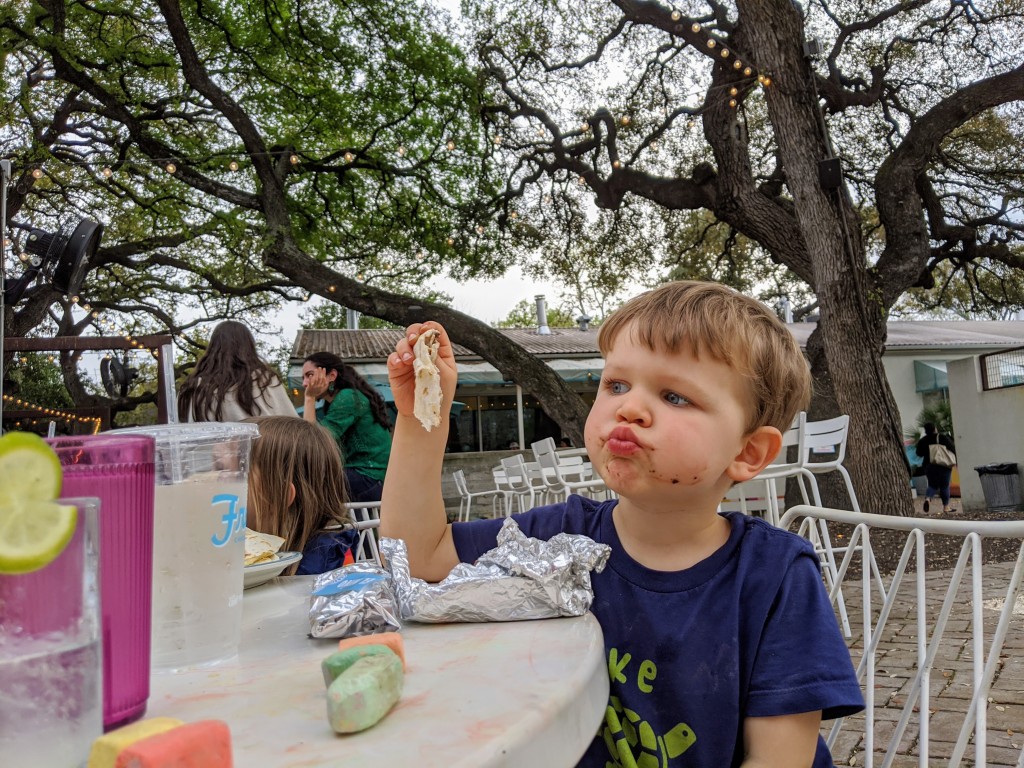 We get home and have bath to address the sand on your feet and the beans on your face. Then books, story, and (finally) bed!