To Annie: this is how you spent the day you turned 4 years and 9 months old.
You stride into our room with a smile. It's time to get up, and you're pleased to be first. I sit down to offer you my lap, and you snuggle into it. Paul arrives a minute or two later with the entire stuffed cow collection. "Do you want to play?" You do. You name the cows Tabibi (the baby), Snow Lilly (the sister—that's you), and Sally (mom), and get right to it. Dad and I let it go on for a few minutes before we gently insinuate ourselves to get your morning lists rolling. You both get through them with only a little harrumphing, and we're down to breakfast. Another day of dried mango and mini-pancakes. Mmm, glucose.
Dad takes you to school, where you both want to be dropped off second. Paul wins, but you sneak across the hall after Dad has left you in the All Stars for one last hug—an irresistible request. Your War on Shoes continues unabated, and he notices that yours are, of course, already off.
It's a good day at school. You spend circle time talking about the calendar, the days of the week, and the number date. Apparently you even nap for an hour.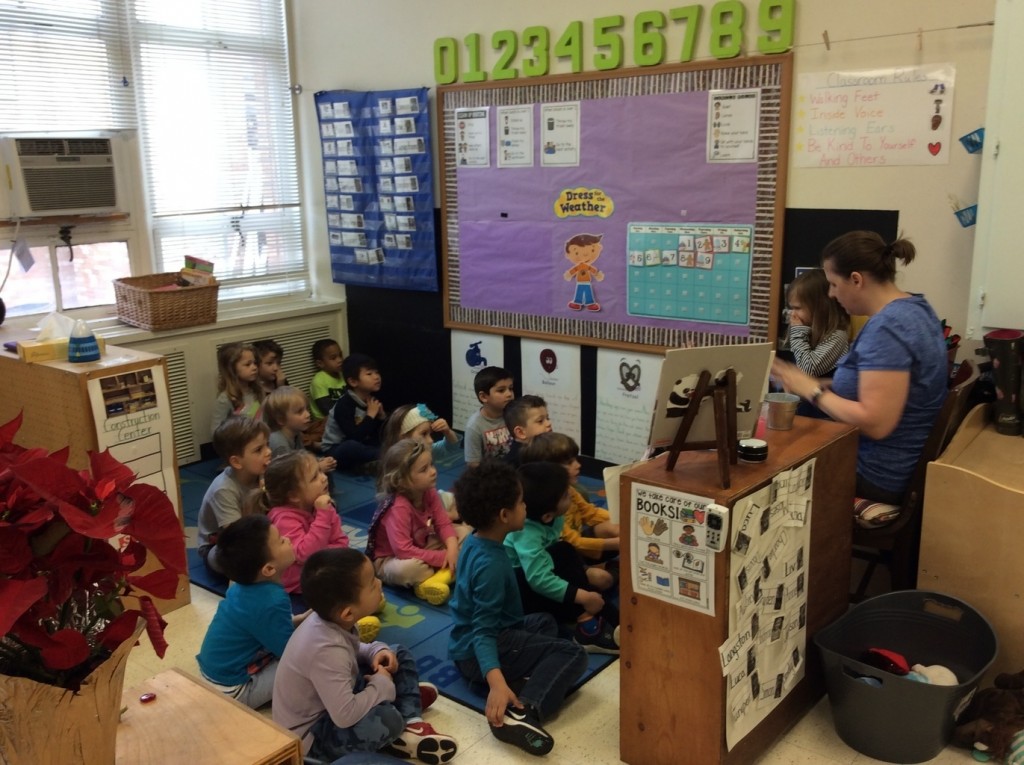 Dad picks you up relatively early due to news coverage suggesting the storm of the century is headed our way. At 4pm, he finds you and Paul playing together on the playground, and when you spot him, you both run up for a hug.
On the way home you ask for a story ("and it's a long one"), but instead you all spot several graveyards and talk about them instead. The conversation shifts to meteorology. "I have a hypothesis," you offer: "It's a scientist on the radio telling us about the weather." Dad offers that it's probably a reporter who had heard from a meteorologist, who is a scientist of the weather. Then you ask how they knew when there would be tornadoes, and is it when there is warm air and cold air in a mix together? And yeah, you officially know as much as we do about tornadoes.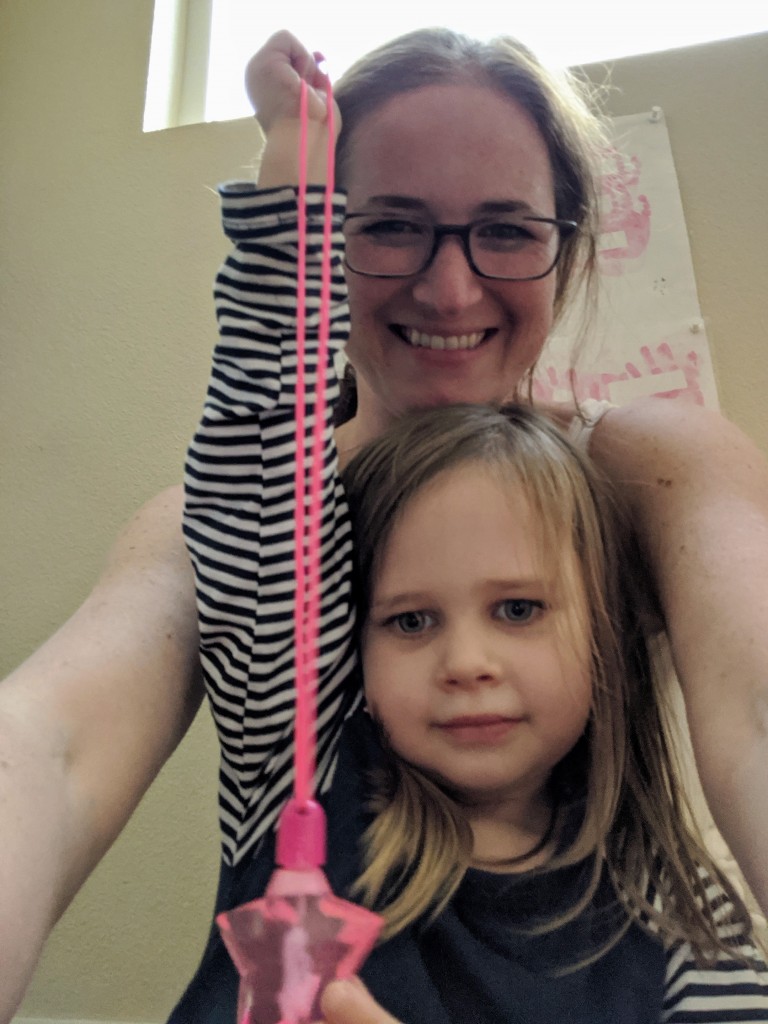 You meet me on the stairs at home, excited to show me your bubble necklace from a classmate's birthday, then settle into Dad's lap for a chapter of Harry Potter while Paul and I assemble dinner. We eat. Then, exciting surprise: Dad has discovered a previously-unwatched, 7-minute Frozen video about Anna's birthday. We watch it three times, and then go outside to blow some of your bubbles and check on the weather.
Somehow this turns into a completely awesome Frozen 2 dance party. We do the whole soundtrack. It's outstanding.
We head upstairs for the final routine, and I read you the current favorite: Super Happy Magic Forest. (Dennis, no!!) We eventually get you into bed, and Dad tells the final story, about Smaug's 76th treasure (Paladium, and he turns everyone into superheroes).
We think we're done, but there's still that storm. At 8:15, you see lightning out the window, and you both run into our room with this important information. I head back with you to watch from Paul's bed, and Dad spots us on the monitor and joins us (also, of course, with Sous in a light panic).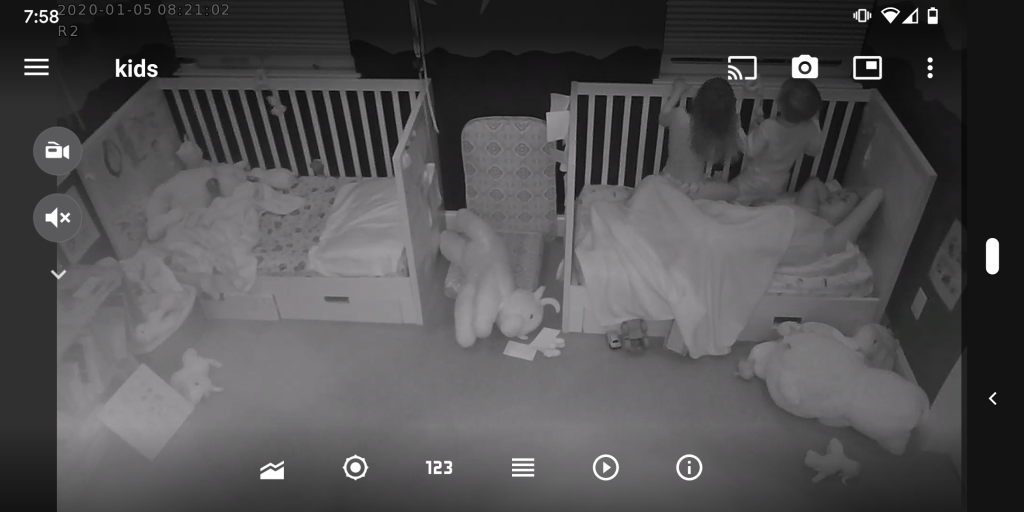 We spend an hour watching the storm. You declare yourself the WEATHER REPORTER and keep us up-to-date. "Weather report: BIG chance of lightning. Medium rain. … You don't need to watch—I'll give you the report." In your spare time, you propose we invent a language. "Uhhh-hhh: means YES. Uhhhhhh: means THUNDER." It's tonal? Somehow I also end up with alphabet stickers on my face.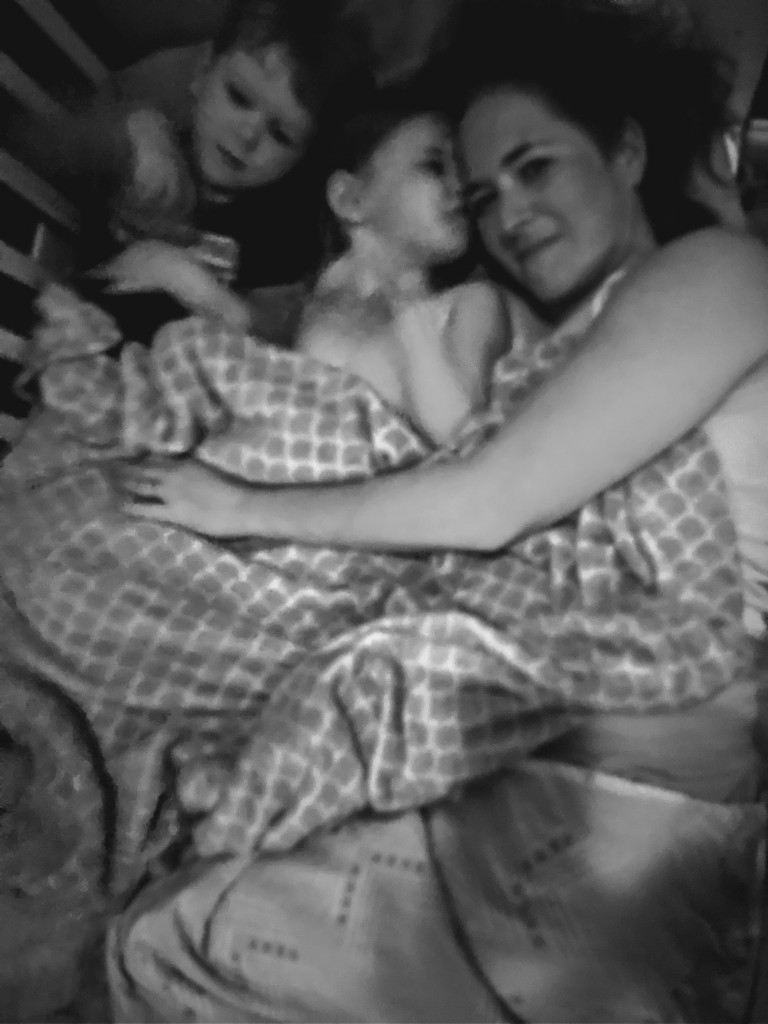 Anyway, eventually I'm falling out of the bed, and the storm is passing but not quite gone. So we send you back to your respective beds, and I spread a blanket on the floor for me. We all fall asleep: Paul, then you, then me.