To Annie: this is how you spent the day you turned 4 years and 5 months old.
You and Paul are full of energy this morning, bursting out of your room and giggling under our bed. We keep it playful, and I "find" you there again and again. Your morning list proves difficult to execute with your body under the bed, so I build an Annie out of your clothes and accessories on the floor, and when you're ready to emerge, you put them on. A special surprise is a new bracelet I've strung with for your unicorn charm.
Breakfast downstairs is banana muffins and fruit, and then you load up in the car for a Dad ride to school. He's playing the Lion King soundtrack; you approve. Dad and Paul drop you in the All Stars, where you eat yet more muffins and fruit for breakfast and check your correspondence. You and your friends have been making piles of notes and pictures for each other the last couple of weeks, and your art drawer is full of them.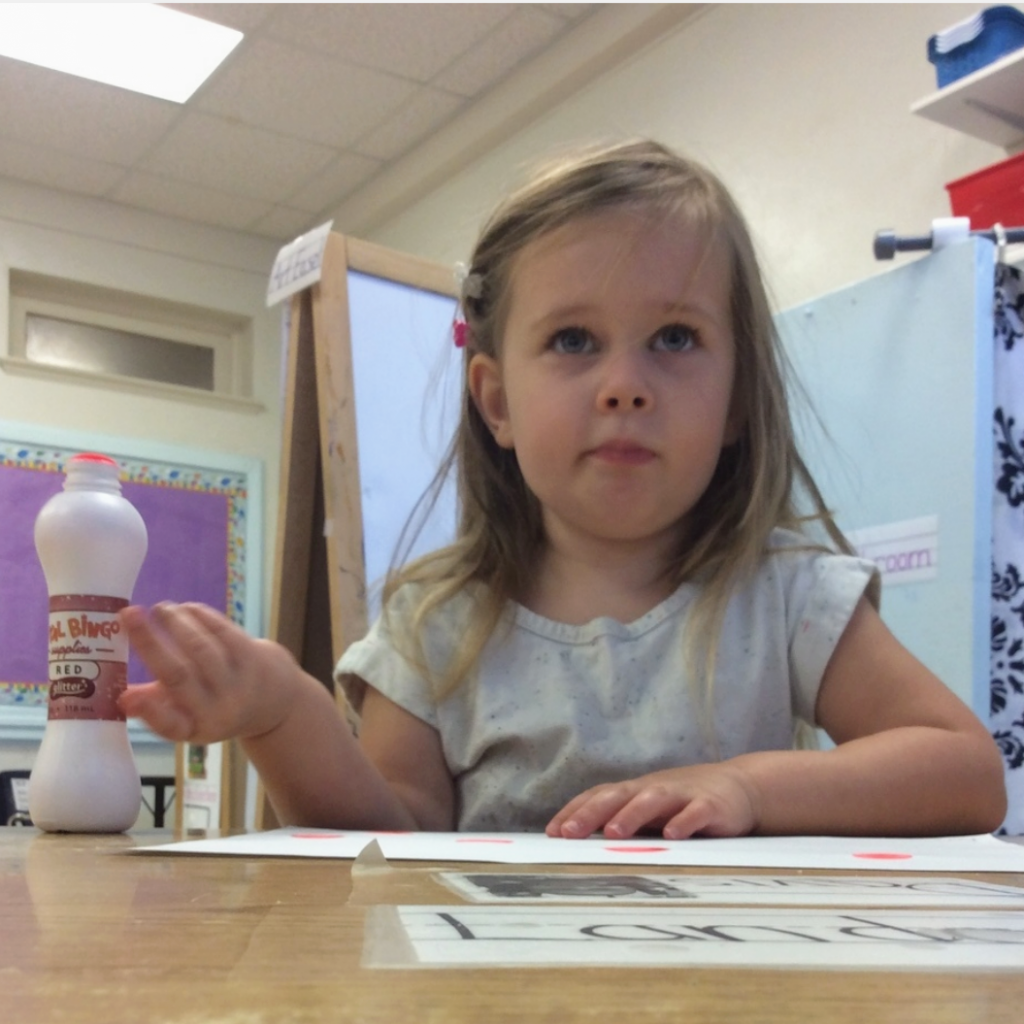 The Spanish teacher comes to your class, and you and your classmates sing the "Buenos Dias" song, adorably.
Lunch is "pizzadillas" with canned pineapple and corn. You eat most of it, and, according to the records, actually nap for a couple of hours.
Your afternoon is a mystery, but scattered rain storms might have spiced it up for you. Thanks also to that rain, it takes me 40 minutes to drive from my building to get you, so you and Paul are the last two at the Center, hanging out with Principal Paula at the front when I roll in at last.
Fortunately, traffic on the highway has eased up by 6:15 when we get there, so it's a pretty quick trip home. We have a nice, chatty dinner together, as you munch on fruit and eat your cheese into the shape of the sun and moon. You've been learning about the planets at school, and we talk about them, and how they also have moons, and how many. Paul poops and we all have a jelly bean. At 7 we head upstairs to get ready for bed. You are sucking your jelly bean into oblivion and thus reluctant to brush your teeth. So we do everything else, and have a nice long hairbrush, and you whisper in my ear about your nightmares last night. "One was a shark, and one was a wolf." We talk about how dreams are one way your brain makes sense of everything it's learned and done that day, but thank goodness they're not real. You brush your teeth.
We've missed the reading time Dad has had with Paul, so you climb right into bed for a story. You request one about, no joke, poop eating poop. I manage to work in a unicorn and, for the happy ending, a very well-fertilized forest.
Goodnight, goofball.