To Paul: this is how you spent the day you turned 2 years and 8 months old.
You hop out of bed and turn off the green light as soon as it comes on, then open your door to find us. Dad heads upstairs and scoops you up, onto our bed so that Annie can lounge a bit longer. I find you two gazing into each other's eyes as you gently flick your doggy's tail.
You've slept in a rash guard because it's "splash day" for the Pandas today, and changing shirts in the morning is one task we can avoid. We change your diaper, add a swimsuit, and strap you into some new-hand-me-down sandals that seem appropriate for a muddy playground.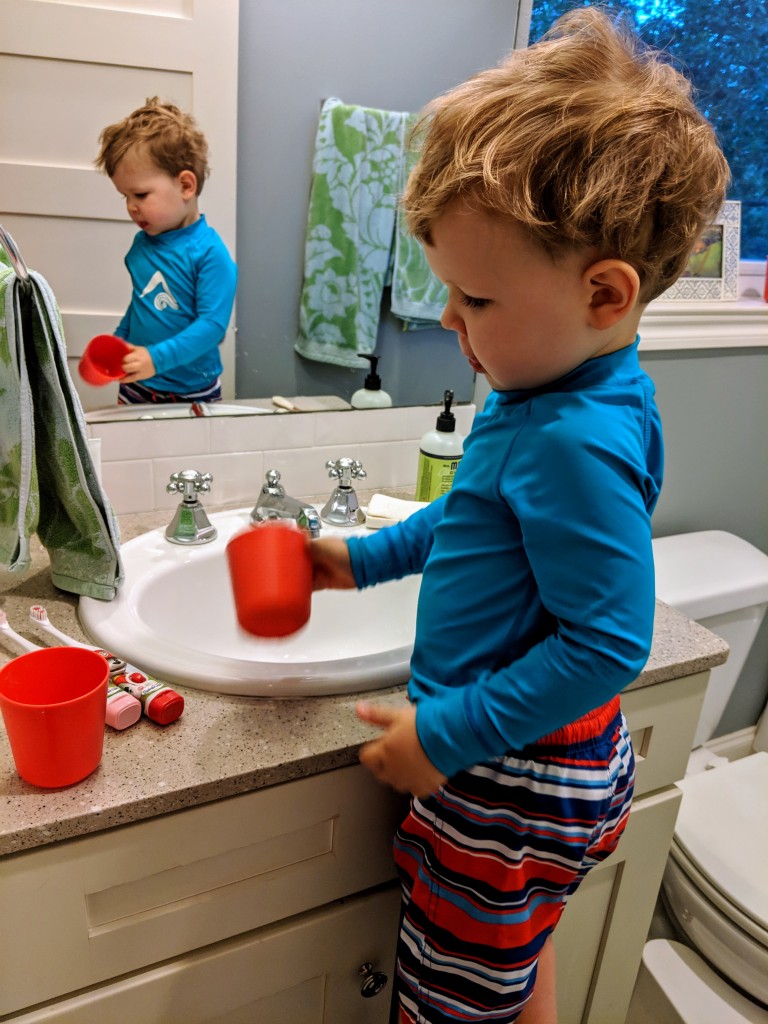 You're feeling a little listless this morning, and lay about while Annie finishes her routine and heads downstairs for oatmeal. "Annie, will you save my bowl for me?" you ask, and she says, "Sure!" We make it through the tooth brush and hand rinse—you will not countenance soap these days—and head downstairs. Sure enough, your bowl is still empty on the counter, so you can carry it to the table yourself.
You scoop in oatmeal and strawberries with dexterity that still amazes me, and put away two big helpings. After a quick rub with a wet wipe, it's off to the car, to buckle in and debate with Annie whether the soundtrack to Frozen or "Olaf's Party Adventure" will season your drive to school.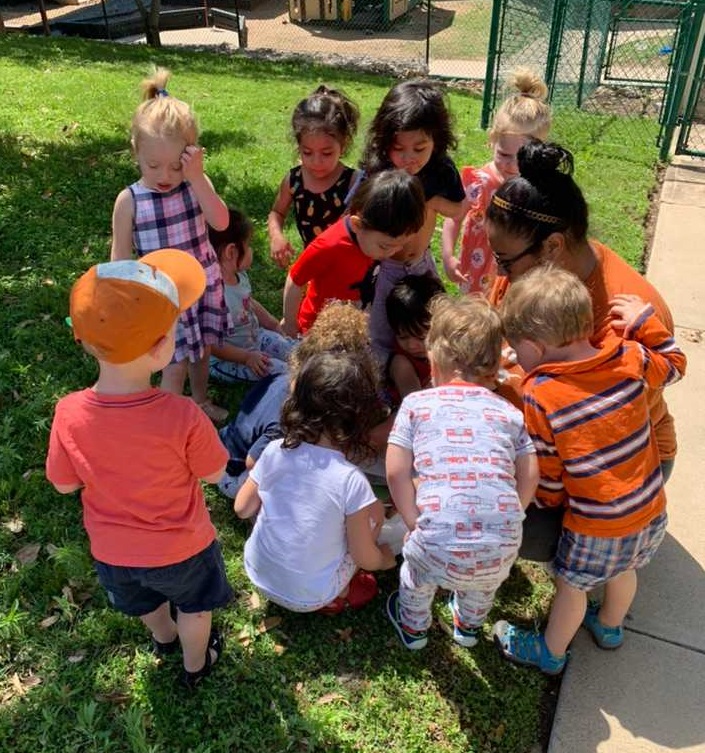 You splash and play at school, and release the "butterflies" (I think they're actually moths) that hatched into the wild. You show off two small construction vehicles at your transit-themed Show and Share. Your classmate Fletcher brings a cool green plane that sort-of flies, and you see a demo outside.
At 4:15, I get a call: you have a fever. Oh no. You hang out with Ms. Stephanie near the front door as Dad makes his way through traffic to get you and Annie. Dinner when you arrive is a big plate of pineapple and a bowl of noodles. You eat the fruit and declare for the first time in your life that you're tired. You're not wheezing, exactly, but your breathing is labored in the way that doctors have taught me to worry about. You lie down on the couch with Dad while I finish dinner with Annie.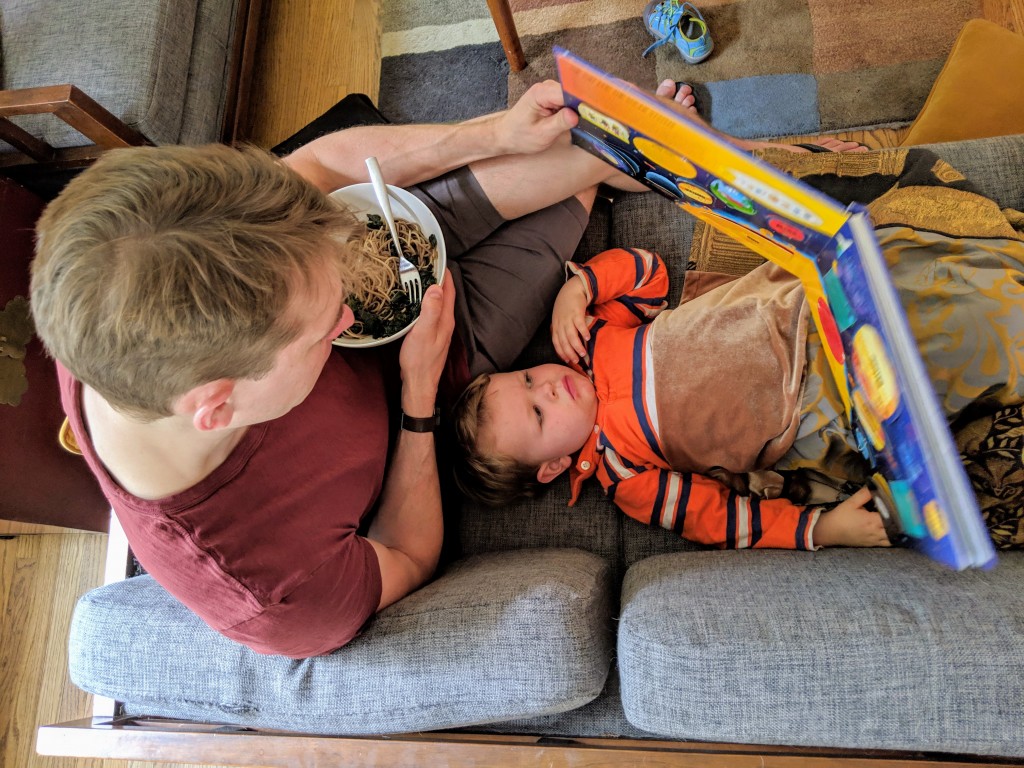 Dad takes you upstairs and puts on a movie. Annie joins you, and I head to the drug store to get a fingertip oximeter, so I can stop wondering whether we should go to the emergency room. Your measurements are acceptable (95%, with a racing pulse that we watch quiet after a dose of ibuprofen). Oh, Paul.
Dad feeds you some cough medicine a little too abruptly, and you barf pineapple all over my lap. Unfazed, you ask me to clean off your thumbs so you can suck them, and we head to the bedroom for much-needed tooth brushing and a fresh diaper. You play with your airplane while I attempt to get the toothbrush in your mouth without activating your gag reflex. "Airplanes have four wings," you tell me, "Like Fletcher's." Sure! Now open up.
We get there. You read a couple of books and help me fill up your robot cup so you can sip on water during the night—a special arrangement when coughs are bad. Of course Annie gets hers, too. (She's pretty sure she is also Very Sick.) We have lots of good times with the finger-pincher/oximeter. You are definitely not suffocating, so we tuck you in, and I tell you both a long story about Anna getting sick when she ate some magic gum that Elsa froze when she was practicing her magic. Thank goodness for the trolls, who can almost always fix it.
Sigh. Goodnight, Paul. Keep breathing, okay?