Annie spiked a fever yesterday, so she was banned from daycare today, and I had a million things backed up at work after my trip, and Bryan was just coming off nearly four days of solo-parenting so: I took her in to the office.
She spent the morning watching Daniel Tiger on her tablet in the corner, and staring balefully at all the adults who stopped by and cooed at her. She braved the big-people bathroom with aplomb. Sejal taught her to make paper airplanes.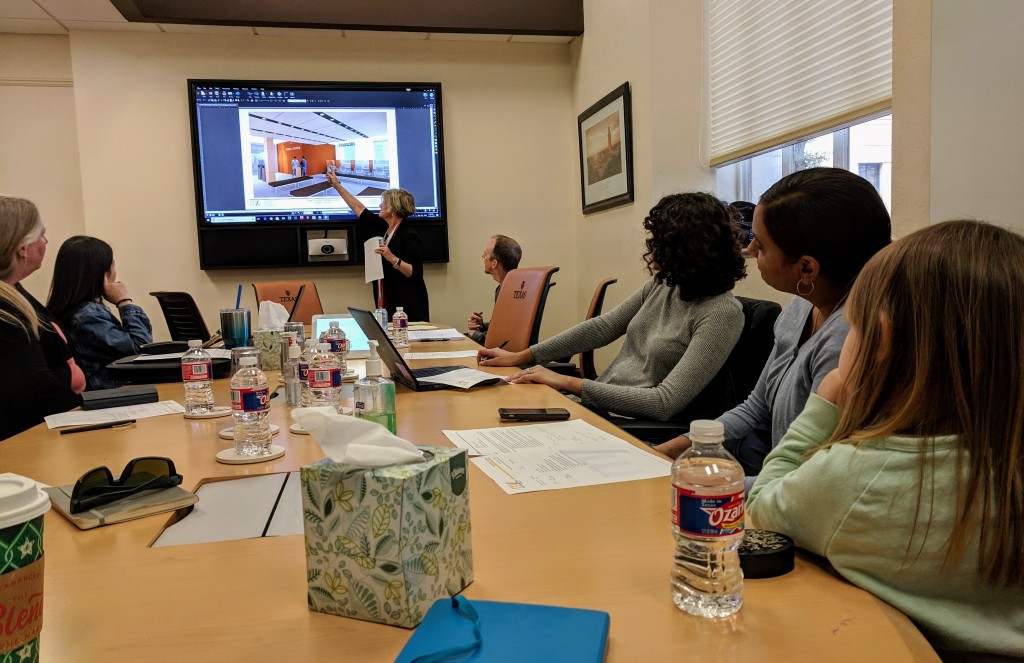 In the afternoon, she spent an hour at a conference table listening to us grill our architects, only occasionally falling out of her chair or tugging me down to whisper questions like, "WHY IS SHE TALKING?" At the scheduled meeting end-time of 3:30, she signaled her doneness by stretching out on top of me and falling hard asleep. Girl's got style.