To Annie: on the day you turned 3 years and 7 months old, I forgot to notice. Aunt Peanut just texted me today to check on our well-being. Here are some high points, to the best of my recollection, three days later.
It was Saturday, and you slept in! You and Paul ate toast and tea with me for breakfast while Dad mowed the lawn. You dressed yourself in three shades of pink. I often wonder what your future self will make of your 3-year-old sartorial choices.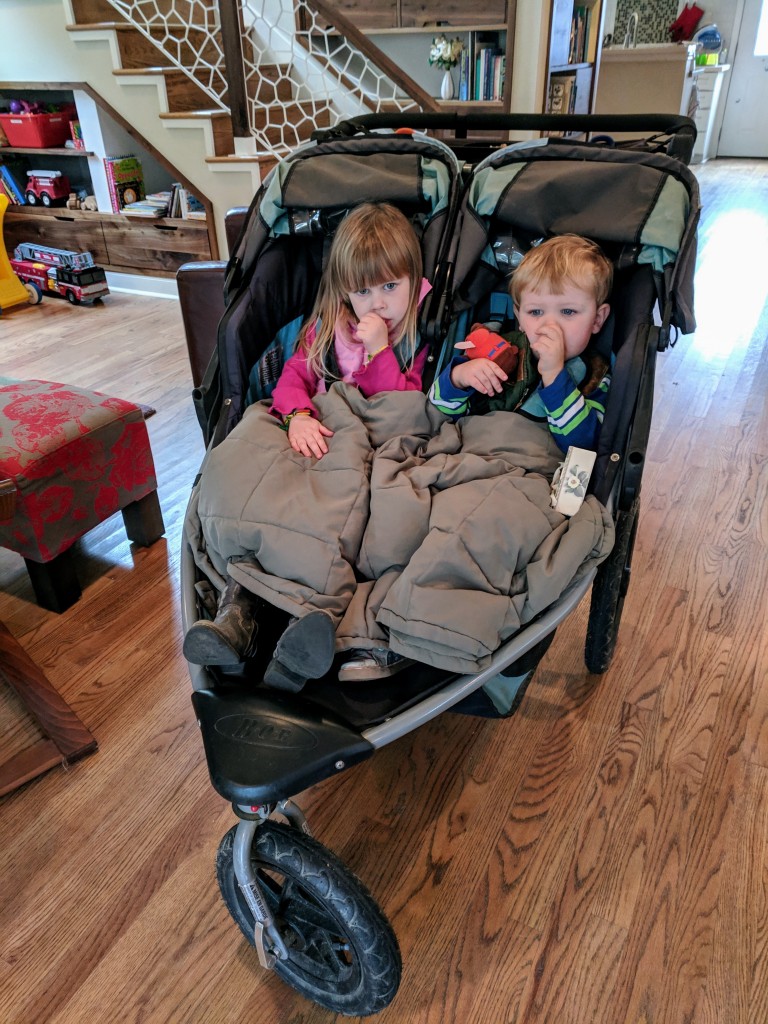 We bundled up in the 45-degree weather for our usual walk—trail, turtles, and tacos—and made a Central Market trip together for the first time in a few weeks. Balloons were obtained.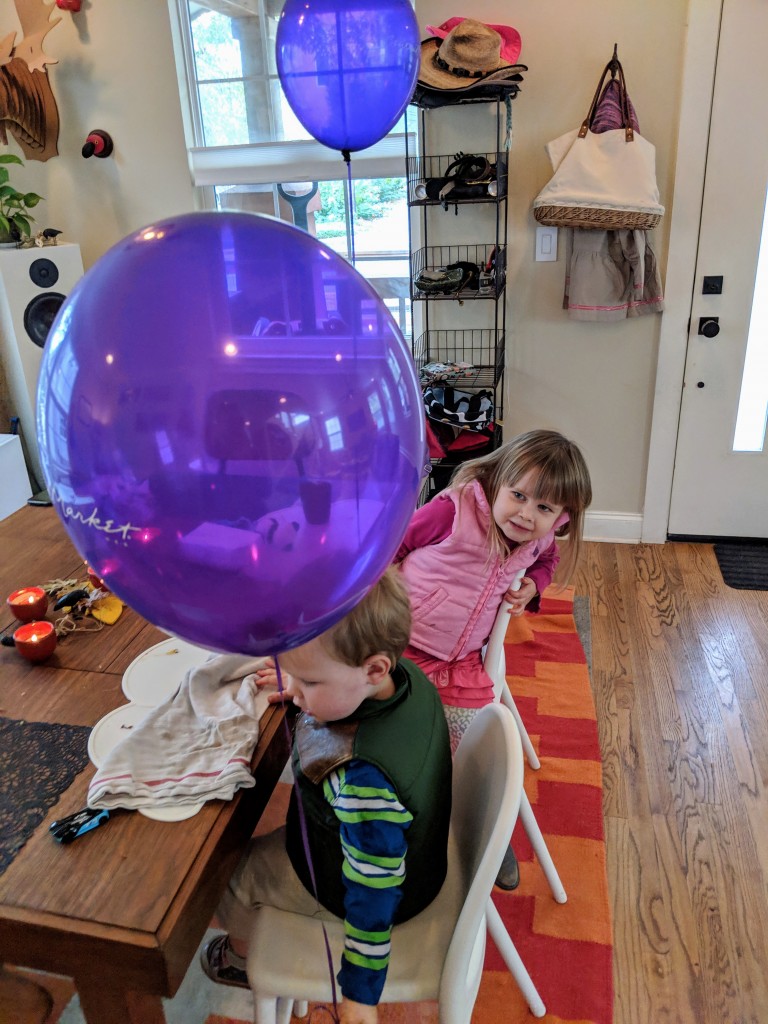 You asked me to stay with you during your "nap," which I agreed to do on the condition of no talking. You watched over my shoulder as I read the 1000-page The English and Their History. I got sleepy and closed my eyes. You did not, and poked them—my eyes—gently. After an hour, you went downstairs to watch Dad play video games.
You joined me in the kitchen to make another pot of sweet orange tea, and donned goggles while I sliced a load of onions for soup. Dad took you to the playground, and I met you there. You can swing yourself now. Did you hear that? YOU CAN SWING YOURSELF NOW. This may be the most significant accomplishment of your life to date.
Back home, we seriously spooked you with 30 minutes of Monsters Inc., broke for dinner, and regrouped with Finding Nemo. You went to bed, with no bath, and just a little bit of lollipop in your hair.