To Paul: this is how you spent the day you turned 2 years and 1 month old.
I open the door and announce happy news: Dad is back! He's been in California for a couple of days, and he trots in to applause and demands from everyone that HE be the one to pick them up.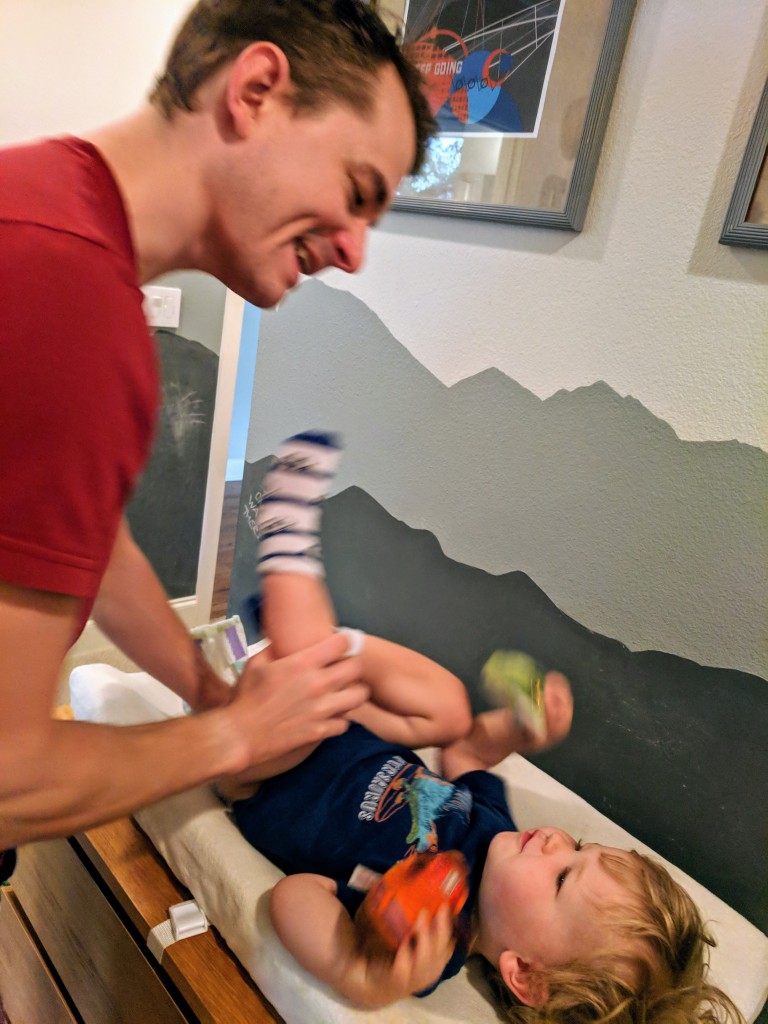 He gives you a hug and attends to your diaper while you catch him up on news of what your dog and alligator have been up to. "VUFF VUFF VUFF VUFF," mainly. You have mercifully failed to notice that we swapped out your original doggy with a significantly less-crusty replacement a few days ago. We've got two more in reserve. My goodness do you love that little guy.
We head down for breakfast, and you eat your banana bread and yogurt, then use the yogurt spoon like a paint brush to add some flare to your clothes and body. I sponge you off, and at your request, also wipe your doggy's face. We head to the car.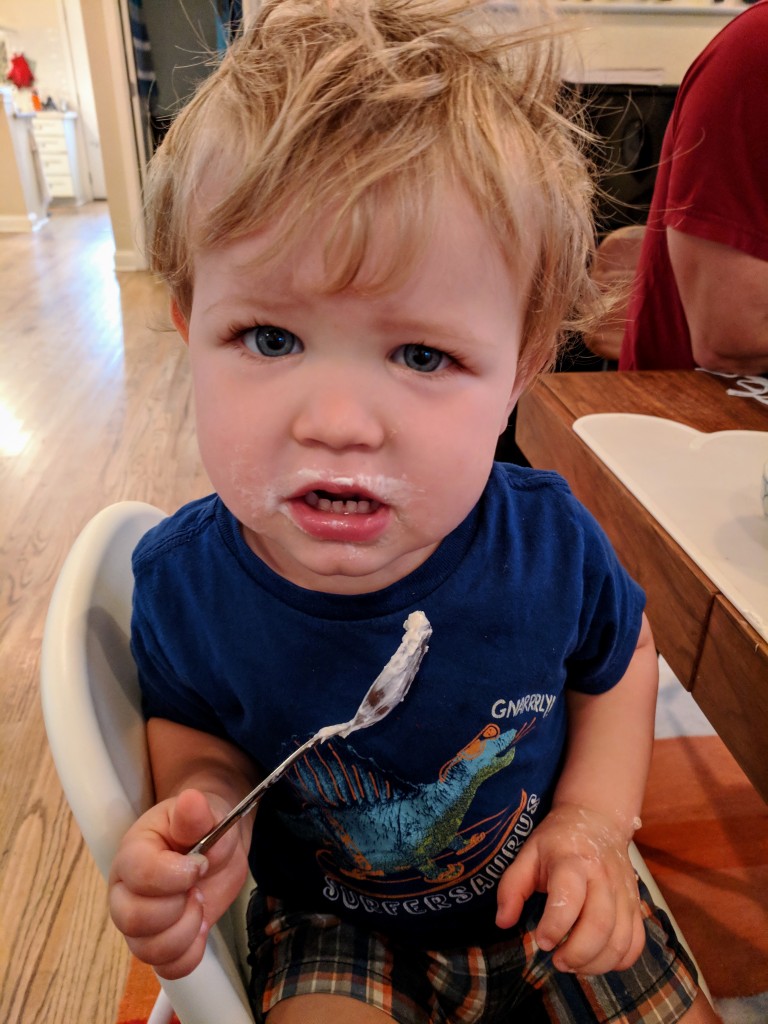 On the way to school, you point out important features, "City bus! BLUE city bus!" and chat with Annie. I unbuckle you at school, and you climb out of the car under your own power, then hold my hand as we all cross the street.
You stride into school like you own it and announce, "I a PANDA." It's taken about a month, but you've adjusted well to your new class. I leave you sitting down with your teacher Ms. Natalie, earnestly explaining to her something about your english muffin.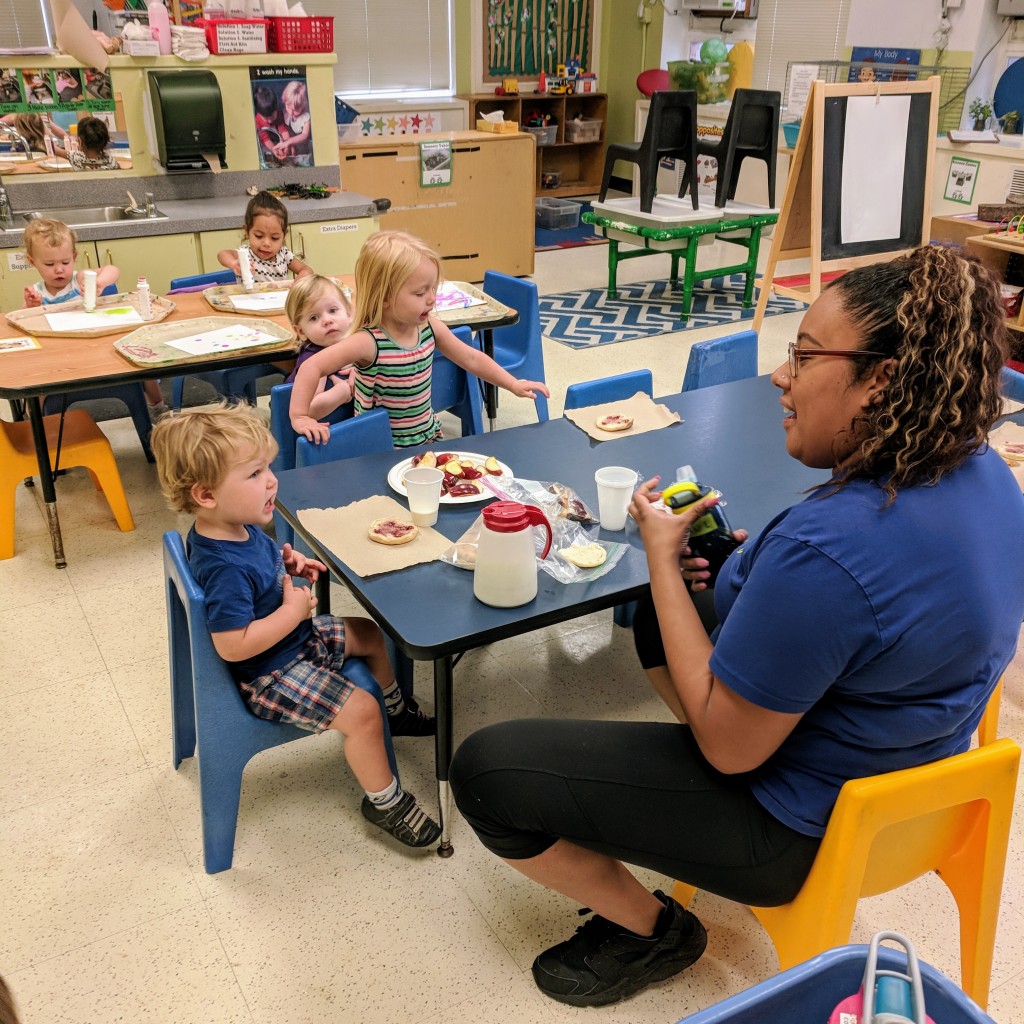 You have a typical day. It's wet and cool-ish, so playground time is probably more pleasant than usual. Your 20-minutes of academics involves learning how to care for a baby doll in a circle, which is straight adorable, and talking about yourself and your family. You nap for two good hours, and paint with Q-tips.

Shanna picks you up a little after 4 and brings you home for a tortellini dinner. Afterward, you play outside with your lawn flamingos, and see a big, beautiful rainbow in the half-cloudy sky.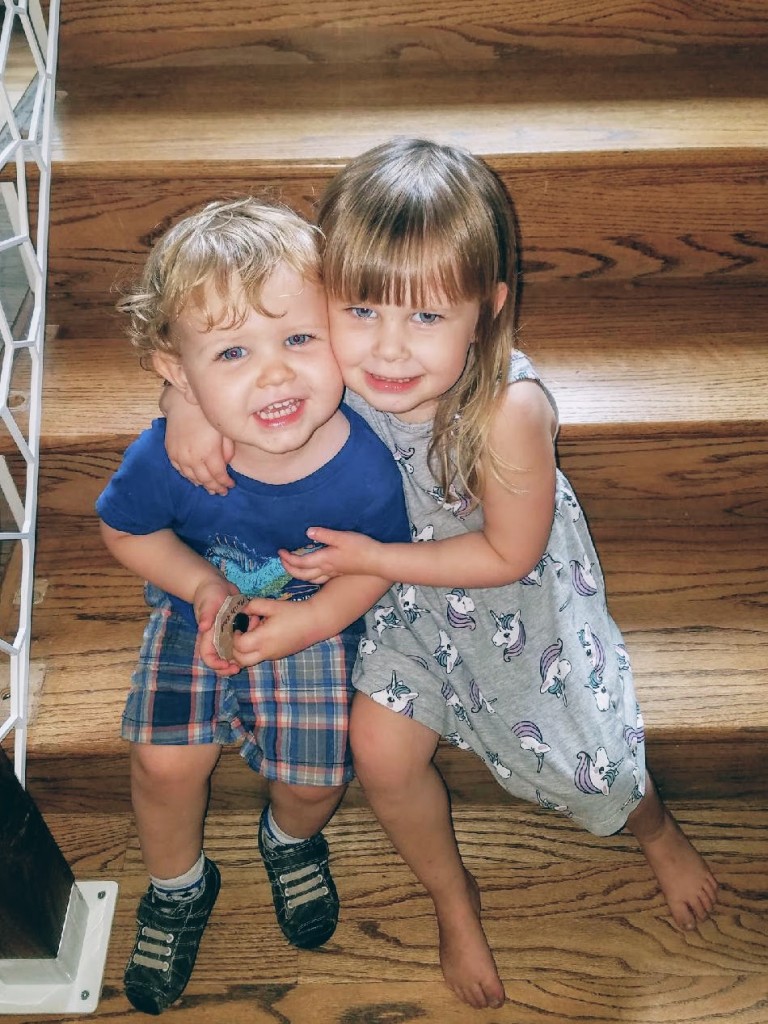 Then it's upstairs for a long and much-needed bath. Clean and dry, you read a book with Shanna and Annie and head to bed, your doggie clutched in hand.