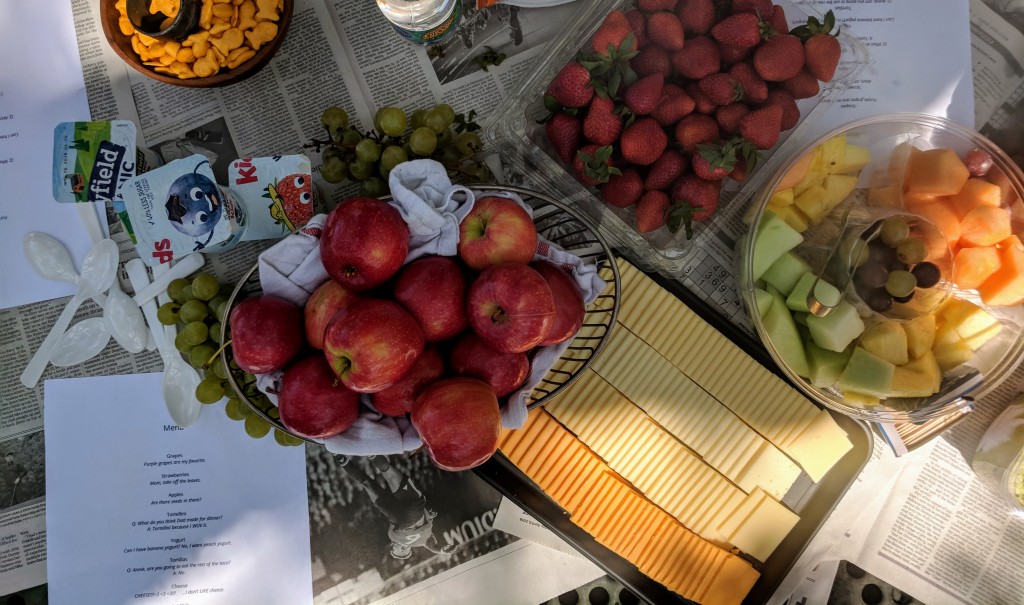 Grapes
Purple grapes are my favorite.
Strawberries
Mom, take off the leaves.
Apples
Are there seeds in them?
Tortellini
Q: What do you think Dad made for dinner?
A: Tortewini because I WUV it.
Yogurt
Can I have banana yogurt? No, I want peach yogurt.
Tortillas
Q: Annie, are you going to eat the rest of the taco?
A: No.
Cheese
CHEESE!!!   …I don't LIKE cheese.
Goldfish
Can I have some goldfish crackers PWEASE.
Cupcakes
I want CHOC-wit cupcakes.