To Paul: this is how you spent the day you turned 11 months old.
You sound firmly awake at 6:45, so Dad airlifts you out and hands you to me for your bottle.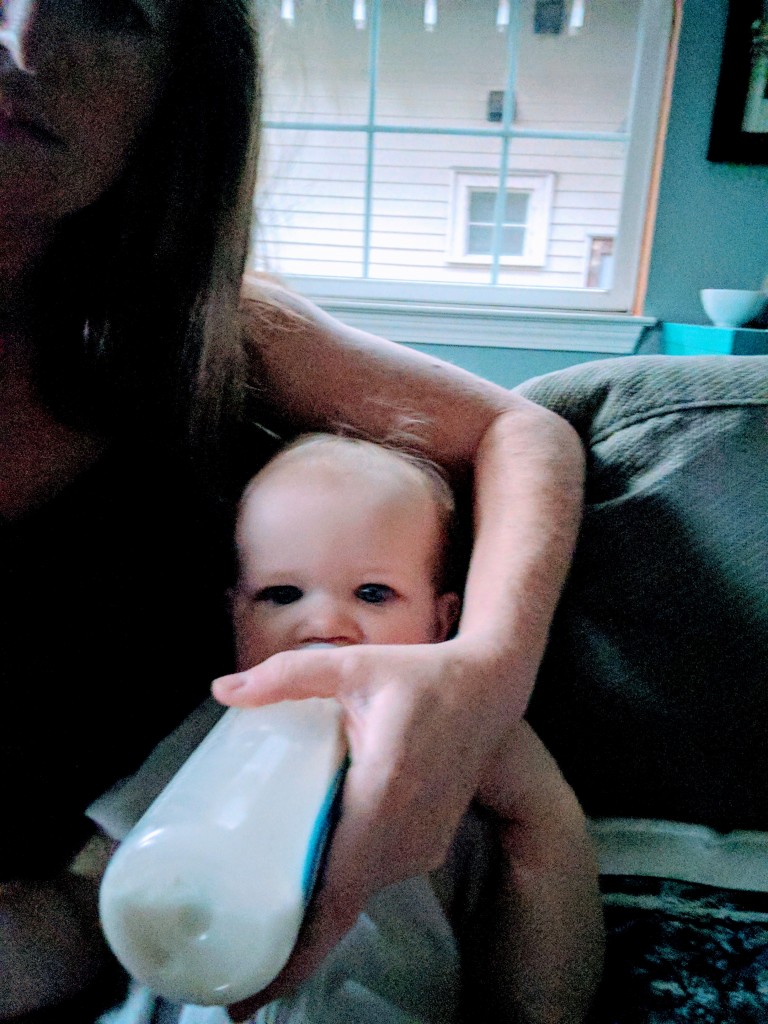 You come up for air and give me a big grin. Seven teeth now. I change your diaper, and Dad entertains you with assorted household objects while I get myself and Annie ready to go. You're very into exploring the world now, examining objects and combining them in different ways. (You're pretty convinced, for example, that the remote control belongs in Sous' water bowl.)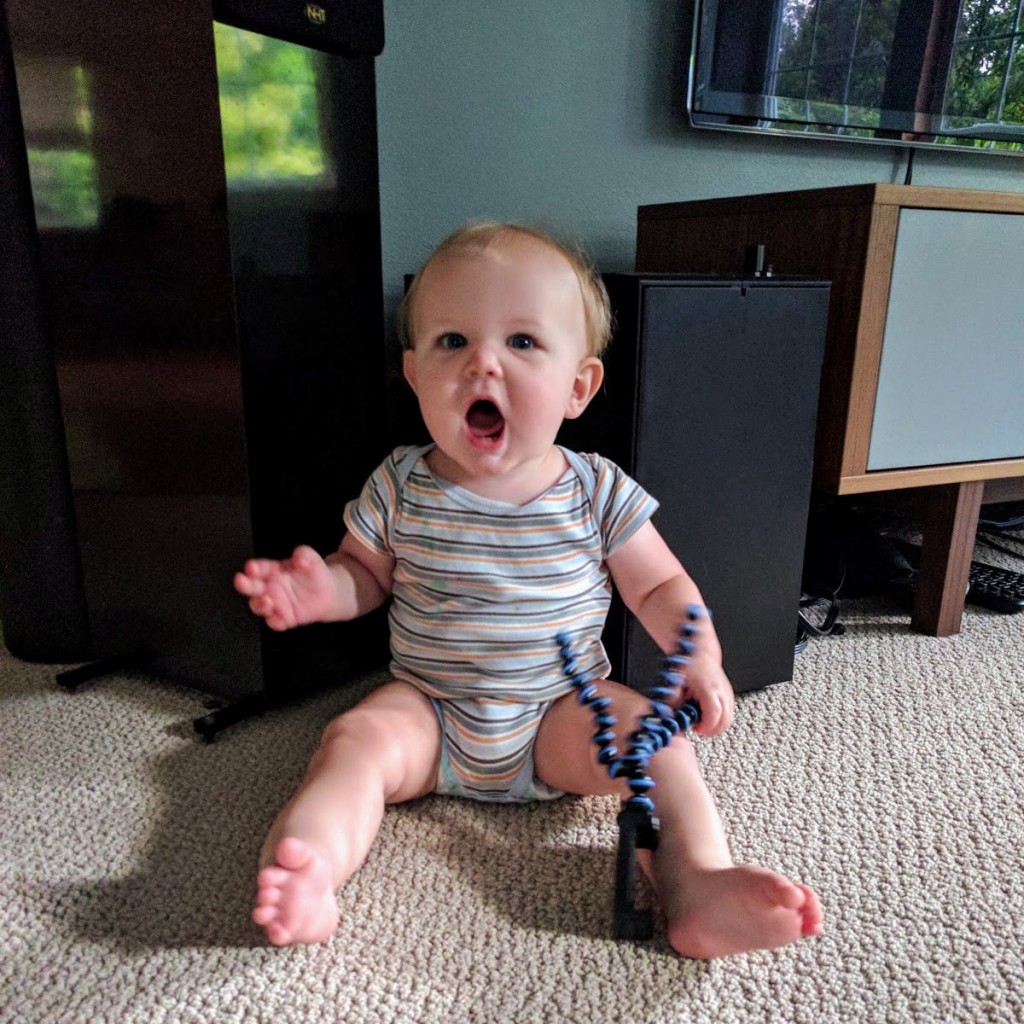 We get the whole family downstairs by 7:30, and you and Annie sit at the counter and eat bananas.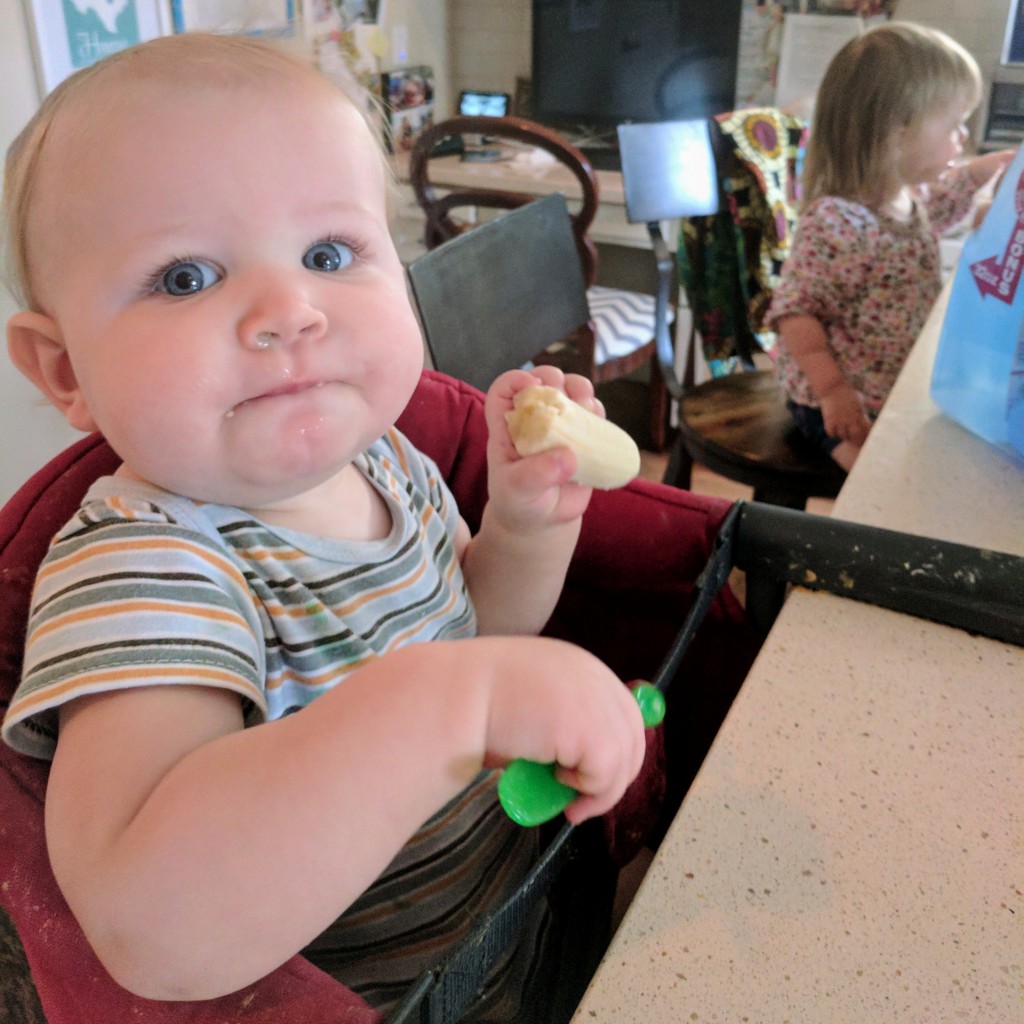 Dad carries you to the car to load up, and you blow him kisses as he says goodbye. I drive the two of you to school while you emit occasional squeals of joy and rage. You and Annie blow kisses to each other and giggle, and she says things like, "Oh Missa Paul that's YOU!"
You perch on my hip as we drop off Annie and furrow your brow as I hand you over to your teacher Leah.
By all reports, you have a great day at school, particularly relishing the canned pears at lunch. You finish every portion and look around expectantly for more. You have a good long mid-day nap. (At home, you still take a morning and afternoon nap, but at school we're lucky if you get a couple of hours.)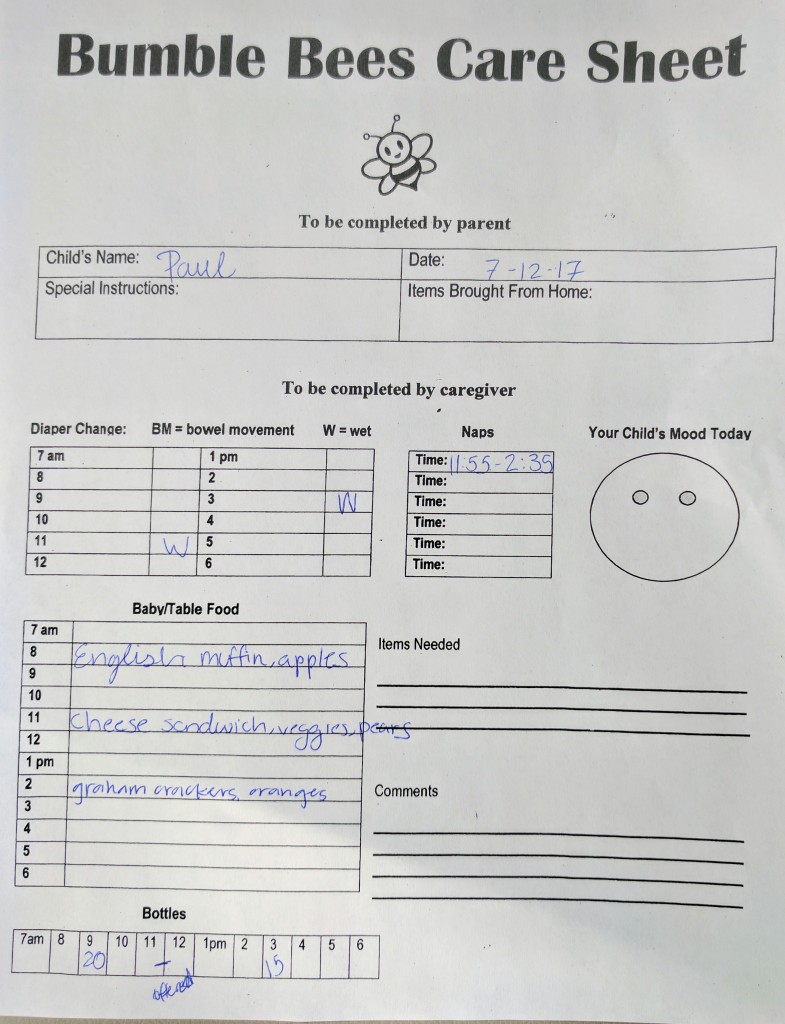 I pick you up a few minutes before 5 while Annie waits with Shanna, her teacher and, as of a few weeks ago, your Wednesday night sitter. Shanna will start bringing you home on these evenings so is here to observe the pick-up and car-loading drill. I carry you to the car and buckle you in while Annie stands carefully in the crook of the door; then I walk her around to her side and buckle her in.
You get upset with the sun in your eyes on the way home, but Annie cheers you up by speaking to you in your language. "HA BA, DA! HA BA, DA!" Soon, you're laughing at each other, and my sappy, Mom heart is glowing.
At home, you sit in your high chair and snack on a tortilla while Dad and Shanna install a second car seat in her car. You show off your elephant-pushing skills as Dad and I wave goodbye and go out for grown-up dinner.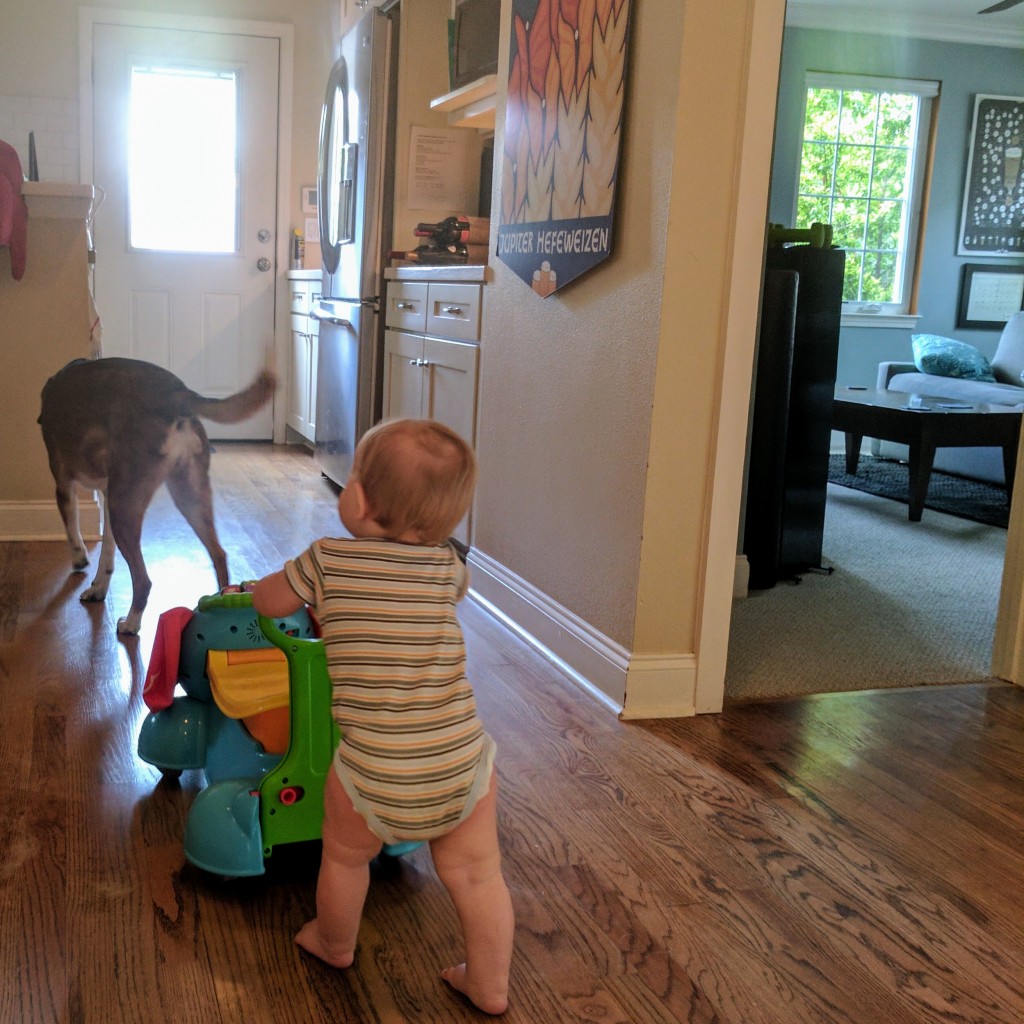 You head upstairs to play with duplo trucks. You drink half a bottle and take a bath. Annie selects your tie-dyed onesie for your pajamas, and Shanna reads you a book and tucks you in with a song at 7:30. Night night, Mr. Paul.