Annie finally figured out how to use crayons and chalk, and she's going at it with gusto, on paper, furniture, window sills, and walls. (Apologies in advance to everyone whose walls she draws on because we thought chalkboard paint was a cute idea.) She carefully uses one hand to position the chalk in her other, in a way that would look familiar to anyone who's learned to use chopsticks as an adult.
Here's one of her authorized works, on paper: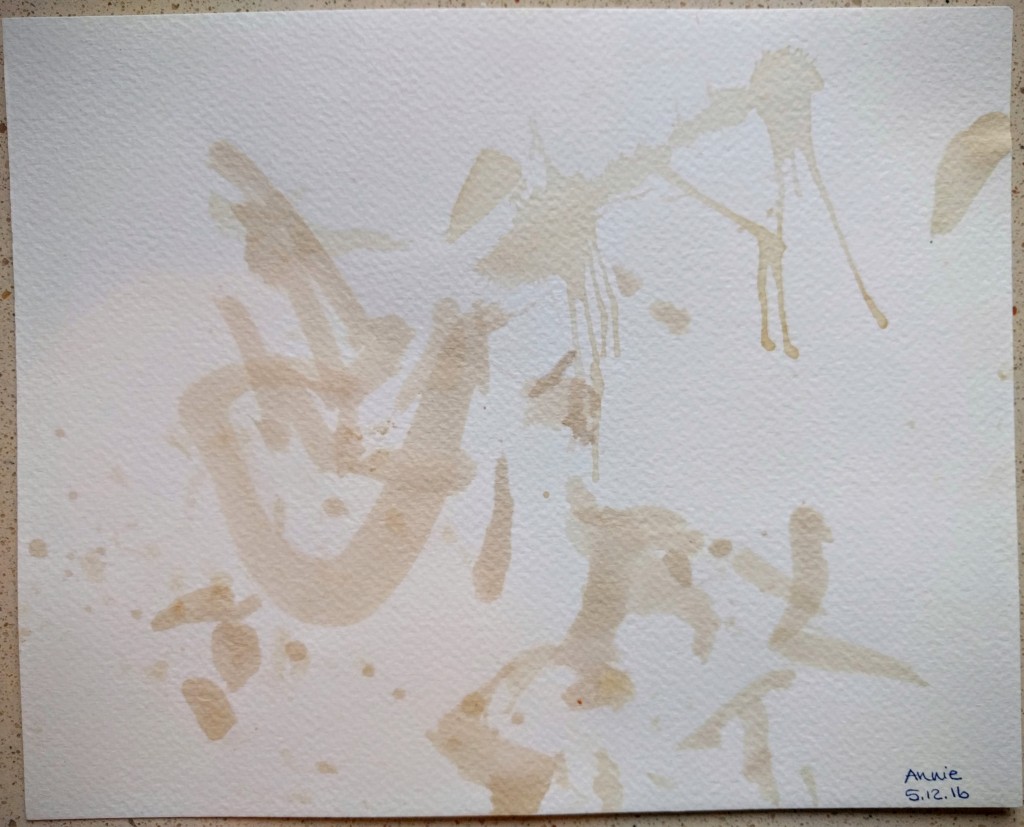 I agreed with Bryan that it was fine to throw this away once it was photographed…but I may sneak it off to hang on my office wall instead.