I don't write about it much—well, I don't write about anything much other than wee Annie—but it's actually rather significant life news for me that a reuse center I've been hammering away at since we moved to Austin three years ago opened its doors today.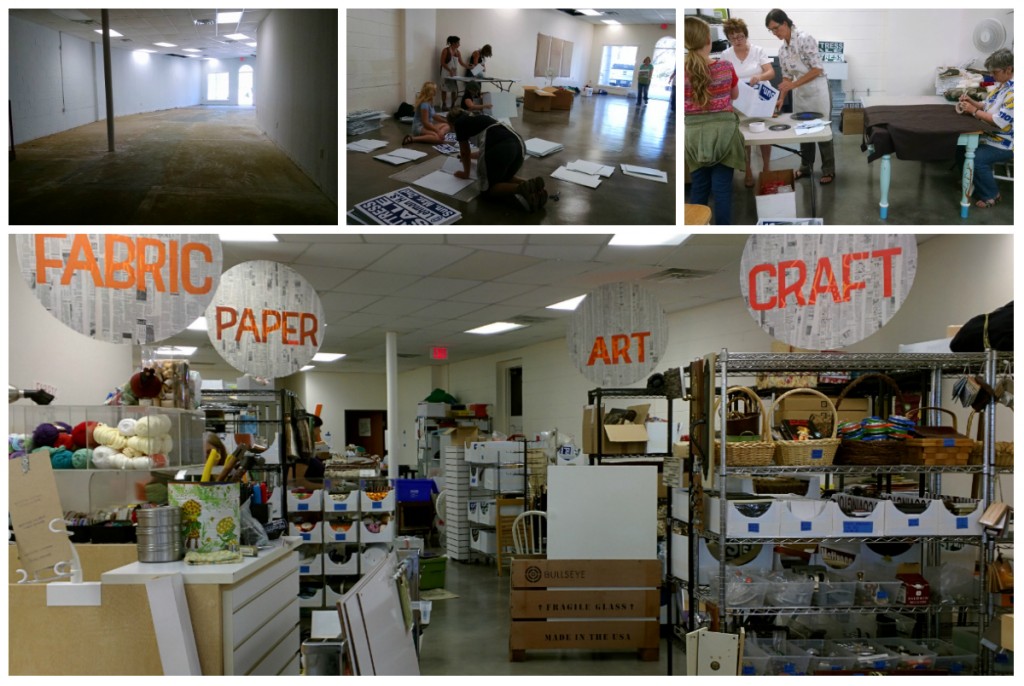 After half a year of go-it-alone effort to start a branch of California's Resource Area For Teachers (RAFT), I hooked up with a local crew I typically describe as "a very diverse group of…white…women…" And now, after another stretch of kind of insanely lengthy board meetings and planning and events and crafts and, blerg, fundraising, we signed a lease this summer and today(!) opened to the public.

So, hey! That happened. Who knows if we'll be able to pay rent in 6 months, but we made it to opening day.