I pumped my first bottle of breastmilk this morning, with my snazzy Medela "Pump In Style" Advanced Breastpump, featuring the Original 2-Phase Expression Technology and classy Metrobag tote. We also purchased an accessory corset-like device that allows hands-free, dual-action pumping.
It is so clearly a milking machine.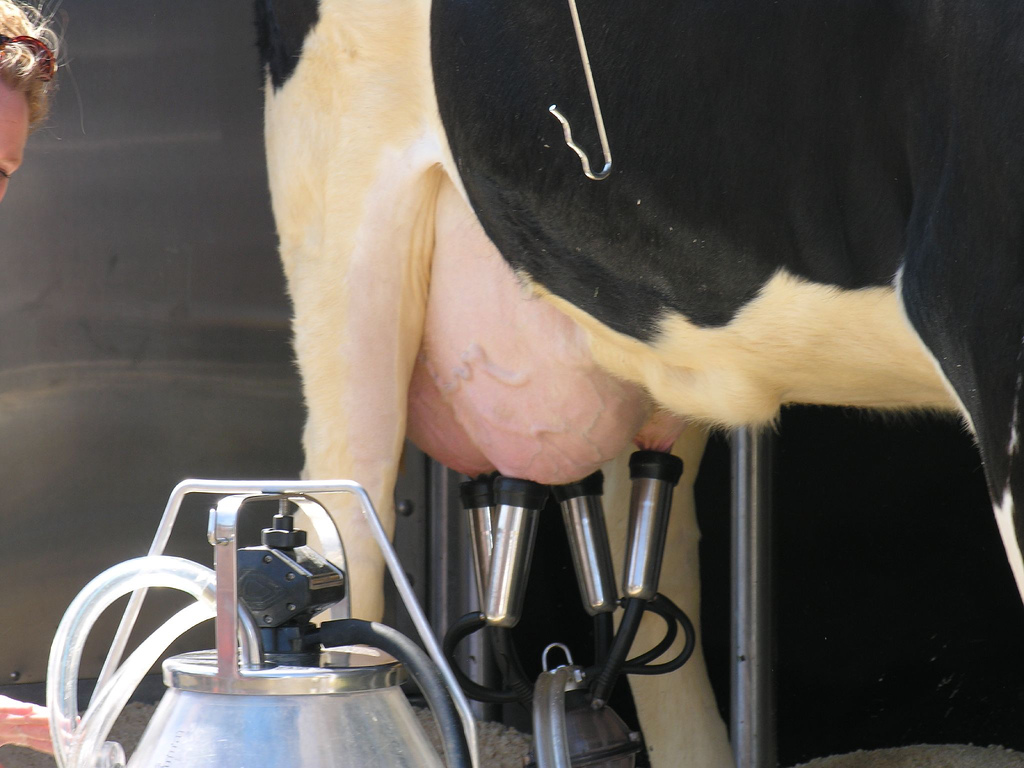 I have some complicated mixed feelings about my new role as dairy animal, which the pumping exacerbates. But in about 7 minutes I produced the 3.5 ounces that will let me go out for a haircut or a beer. The price of freedom.
[Photo is Cow Milking Demonstration by Judy Baxter, CC BY-NC-SA 2.0]