One of the things I love about my job is the opportunity it affords to dabble in a lotta things I like doing. I'm no graphic designer nor statistical wizard, but I do love some good data visualization. So when we wrapped up our fabulous jazz MOOC this spring and no one asked me for any sort of outcomes or overview, I made up my own.*
Conventional in-the-media wisdom pegs MOOC completion rates at 5% and calls the enterprise frivolous. Of course the story is more complicated and interesting. This graphic was my attempt to answer the "what was your completion rate?" question in a way that was still clear but more nuanced. As so many of my plans do, it began with markers.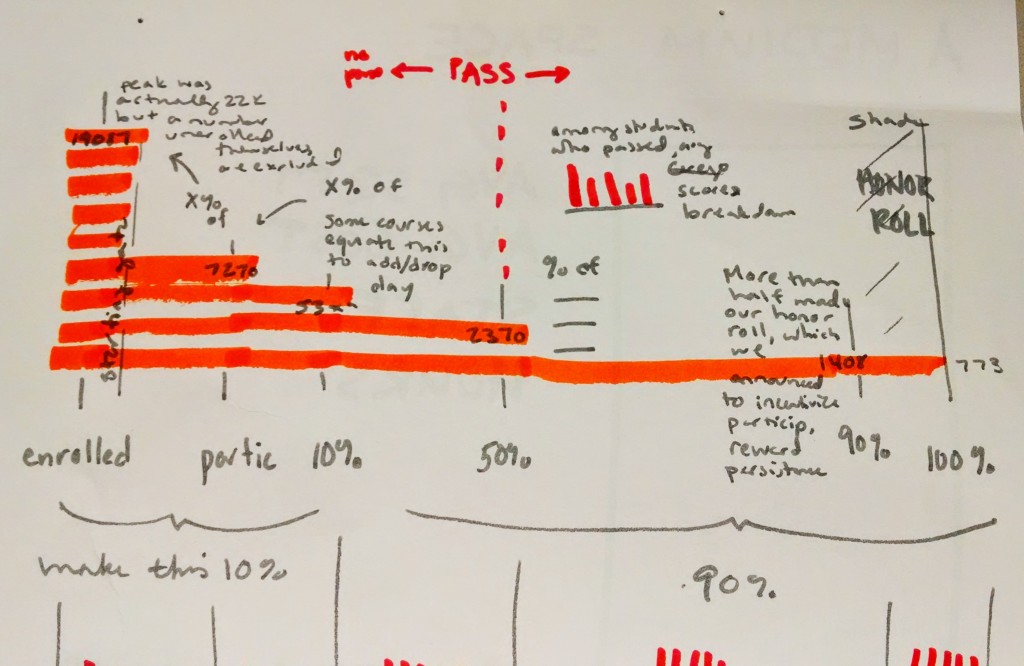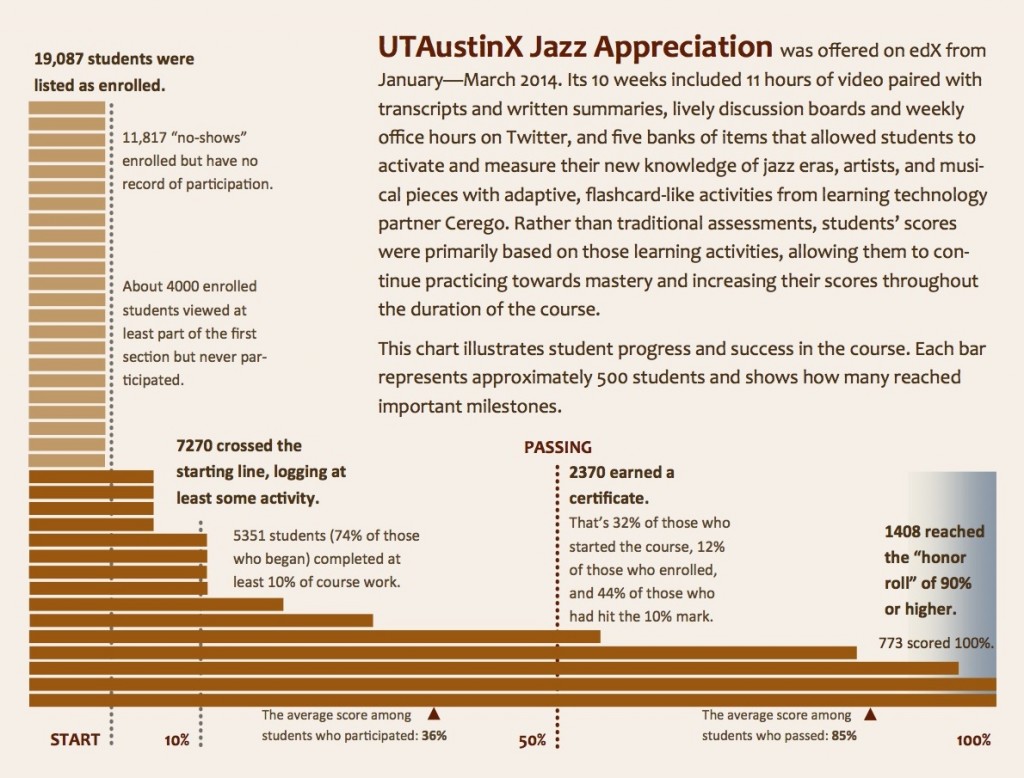 *Using a highly sophisticated graphic design program called "PowerPoint." And then spamming it out to every one of my current colleagues.