When we started getting our first 80+ degree days (late January), our thoughts turned to vegetable growing. Plus we didn't feel like true Austinites without a front-yard garden. Taking a pickaxe to the lawn was more fun than I expected and turned out to be a great conversation-starter with the neighbors. And once Sous figured out what was going on, she pitched in with the digging.
We've had luck with the square foot gardening approach since our first plot in Oakland, so we set out to build something similar. I screwed together 2x6s and painted them with some of the paint we'd gotten matched to our gray-green exterior for touch-ups. (Who wants garden beds that aren't color-coordinated? Standards!) Getting them settled evenly in the lawn gave us another chance to use the giant level we'd bought for shed-building.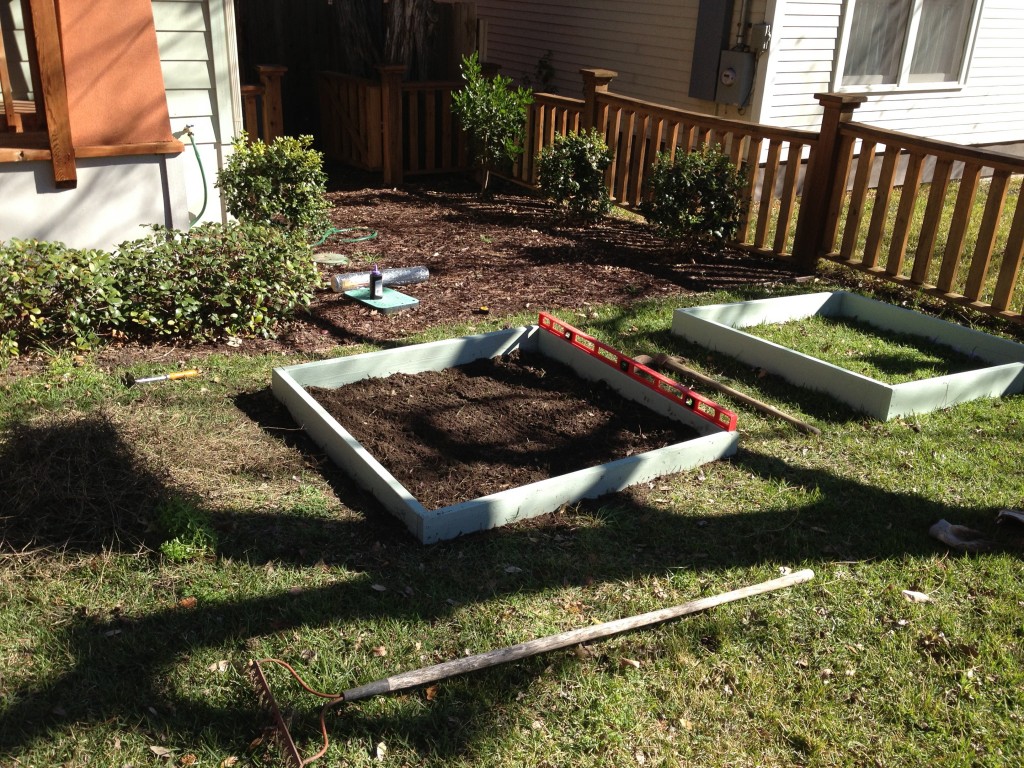 We lined the bottom of the bed with chicken wire to deter burrowing beasts and then laid down a layer of cardboard (leftover moving boxes) for weed control. The square-foot gardening bible suggests a blend of equal parts peat moss, vermiculite, and compost, so we visited our local nursery and once again spent more on dirt than we will ever take out in vegetables. The blending is pretty fun, though.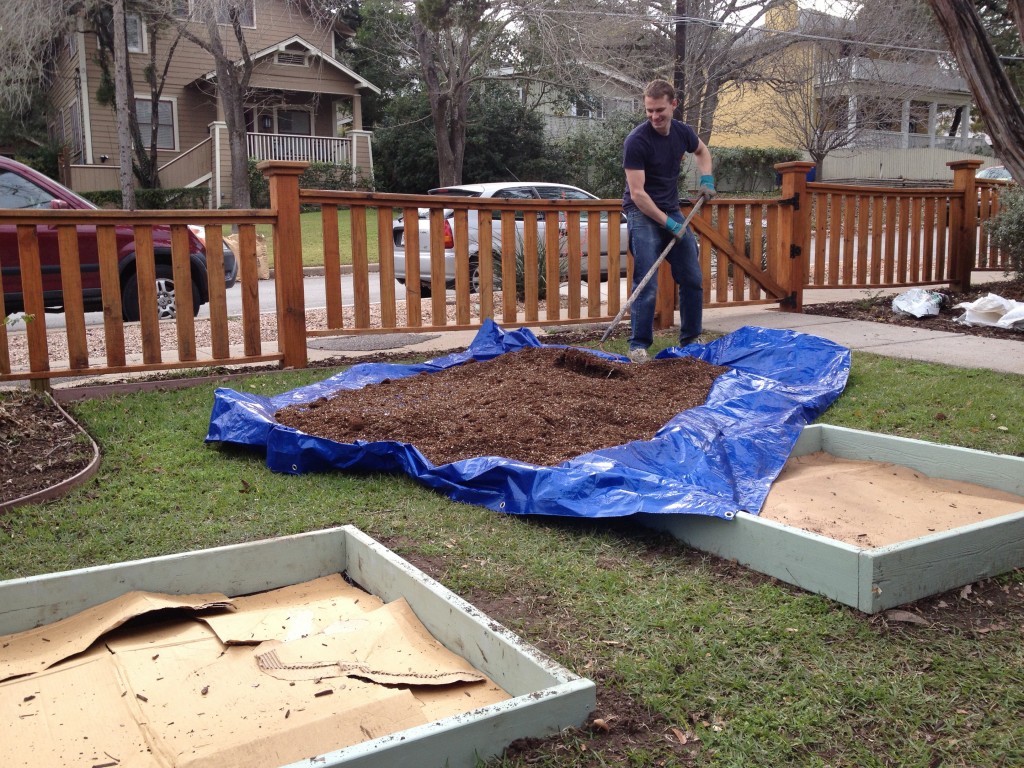 Nervous about gardening in a completely different climate, I attended a workshop put on by the extremely legit-sounding Texas A&M Agrilife Extension Service, where I learned about recommended plant types, common pests, fertilizing, and other central-Texas-specific tips. Then I had a ball with the Southern Exposure Seed Exchange catalog, ordering such exciting varietals as "Hill Country Heirloom Red Okra" and "Louisiana Purple Pod Pole Beans." We also picked up seedlings from a few places. Our last foundational step was installing drip irrigation so no daily maintenance would be necessary. Gardens work best for us when all we have to do is occasionally pick a vegetable.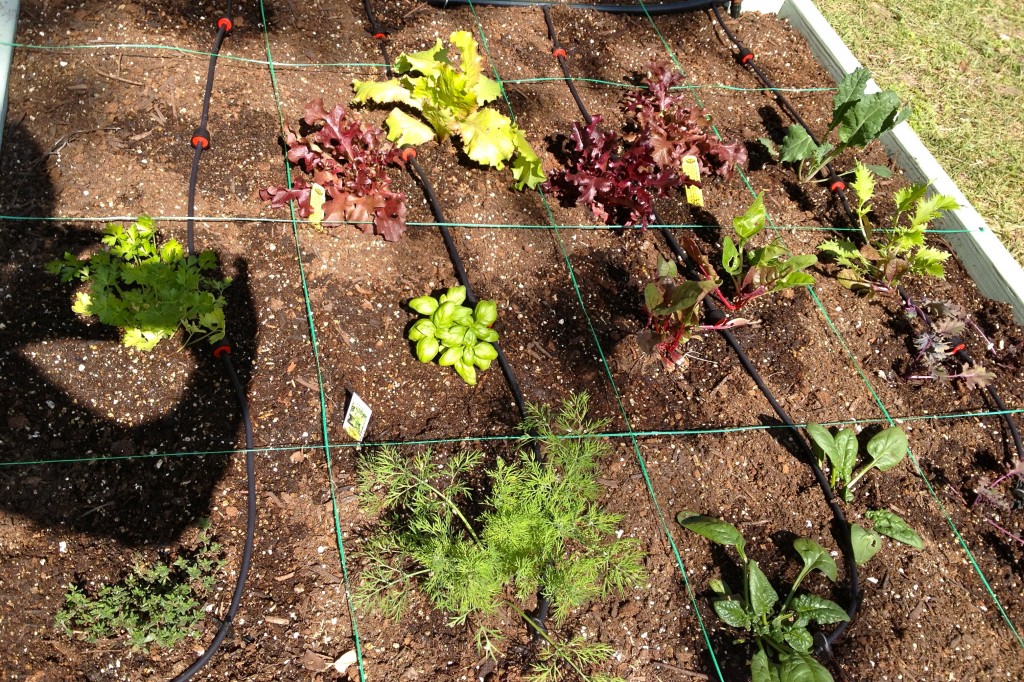 Three months later, most of the greens have bolted, but we have five tomato plants threatening to topple over, a zucchini vine colonizing the yard, three kinds of green beans snaking up their trellis, and some herbs hanging in there. Something is munching assiduously on my chard, and squirrels absconded with our first three tomatoes—perhaps a ceremonial offering to the gods of spring. The okra and peppers have disappointed so far, but I have hopes for them once it gets truly hot.