Just a nice Saturday around the house yesterday. Started with some peaceful indoor playtime.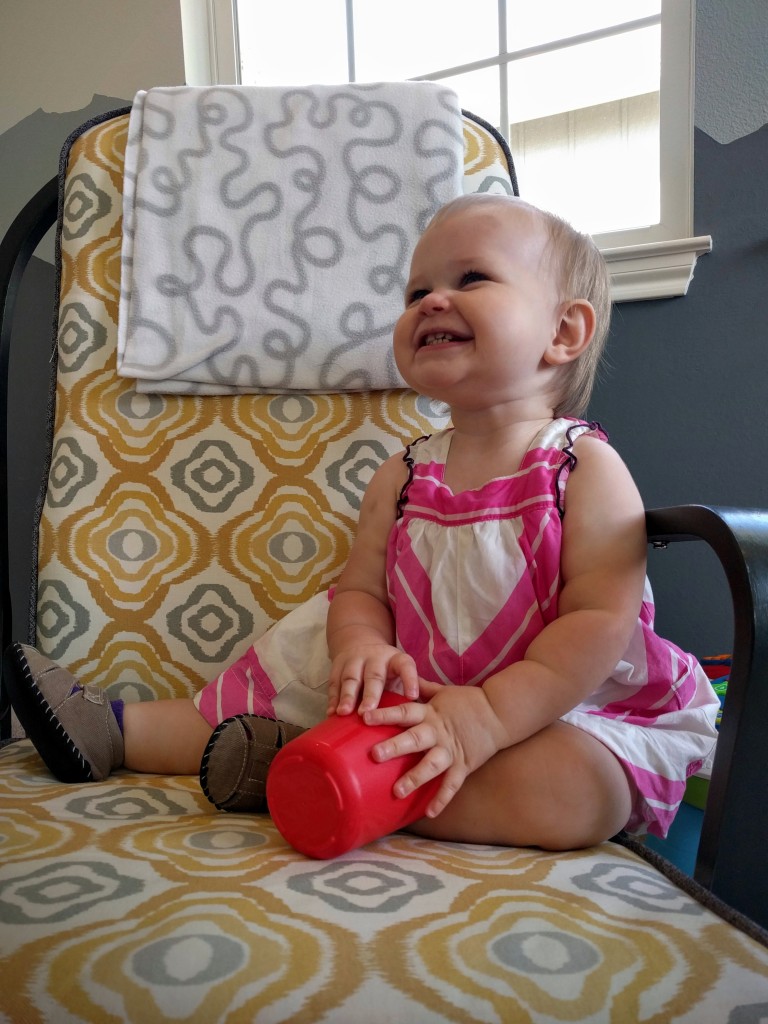 She's pretty good at getting on and off of chairs and furniture by herself now. Terrifying. And possibly related to the way she's perpetually covered in little bump marks and bruises these days.
We moved on to some good splashing in our new, shady under-deck.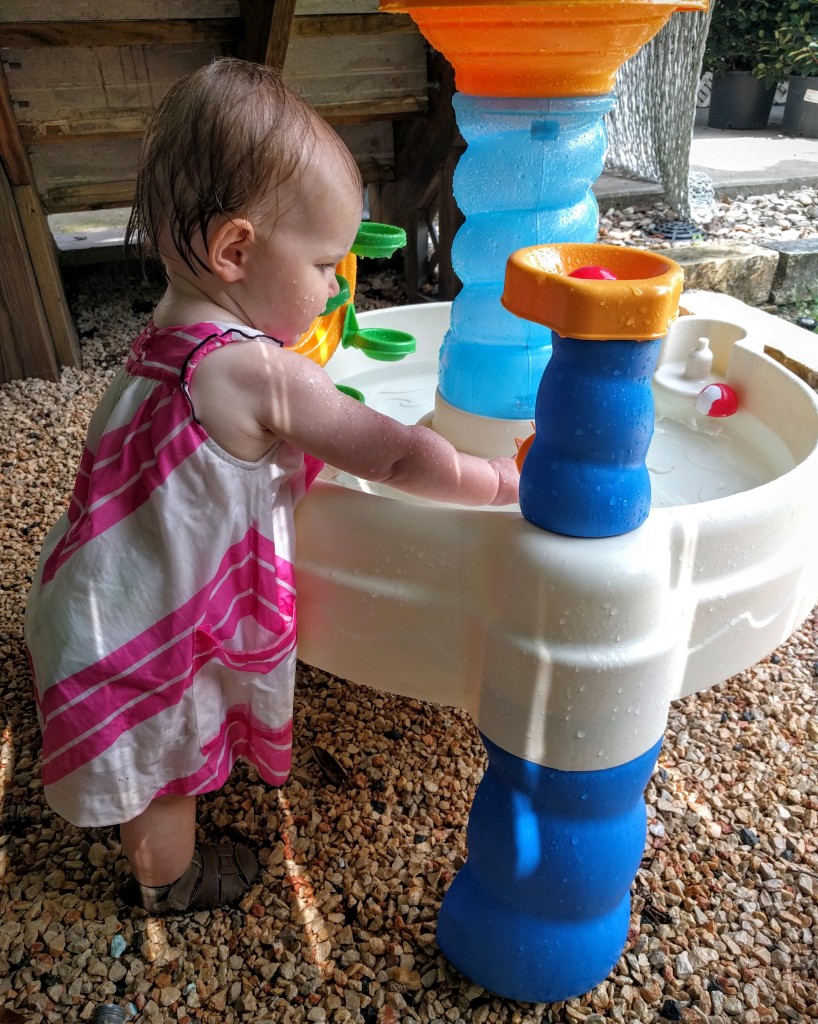 Our enjoyment of play and relaxation was increased by watching Dad hard at work finishing construction. I covered her ears for the sawing.
I suppose if we can handle one toddler + power tools, we will probably be able to cope with a second kid.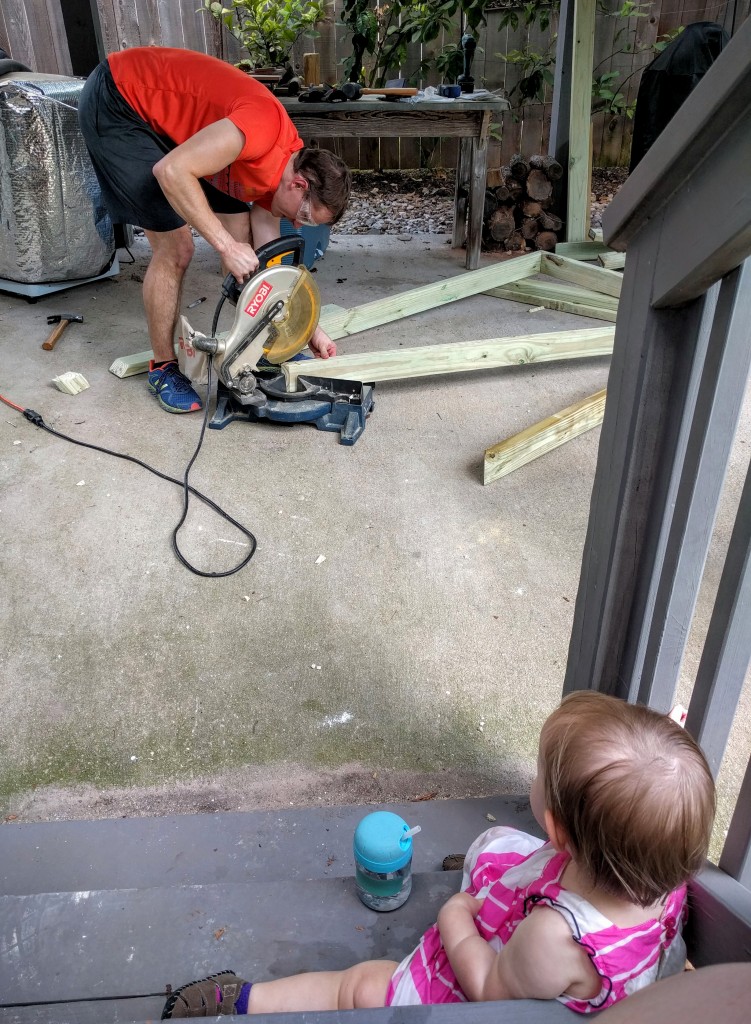 Fully soaked by her outdoor adventures, she got a second suit of clothes after nap time. We call this one her "park ranger" outfit. (She can also eat whole apples by herself now. And by whole, I do mean stem, core, and all.)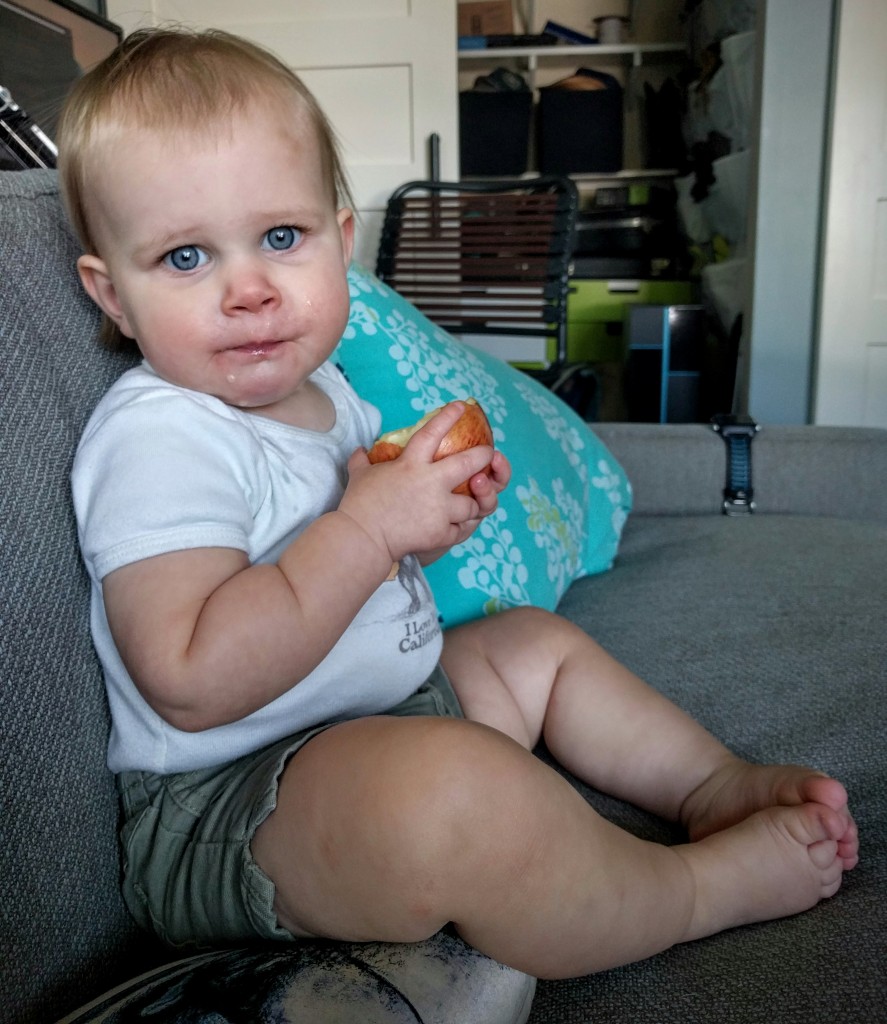 Later she drenched herself again and required yet a third outfit, but I lost steam on the documentation, so we'll leave it here.