A month ago now, we were all at the ranch, camping out with the Halls for a visit and some multi-generational caregiving as Bryan made his first work trip back to California. It was a doozy of a trip, woven through with the feeling that it was Something We Will Remember, and for that reason I've had a little trouble starting to write about it.
A picture's worth 1000 words, though, right? And we have lots of those, so here: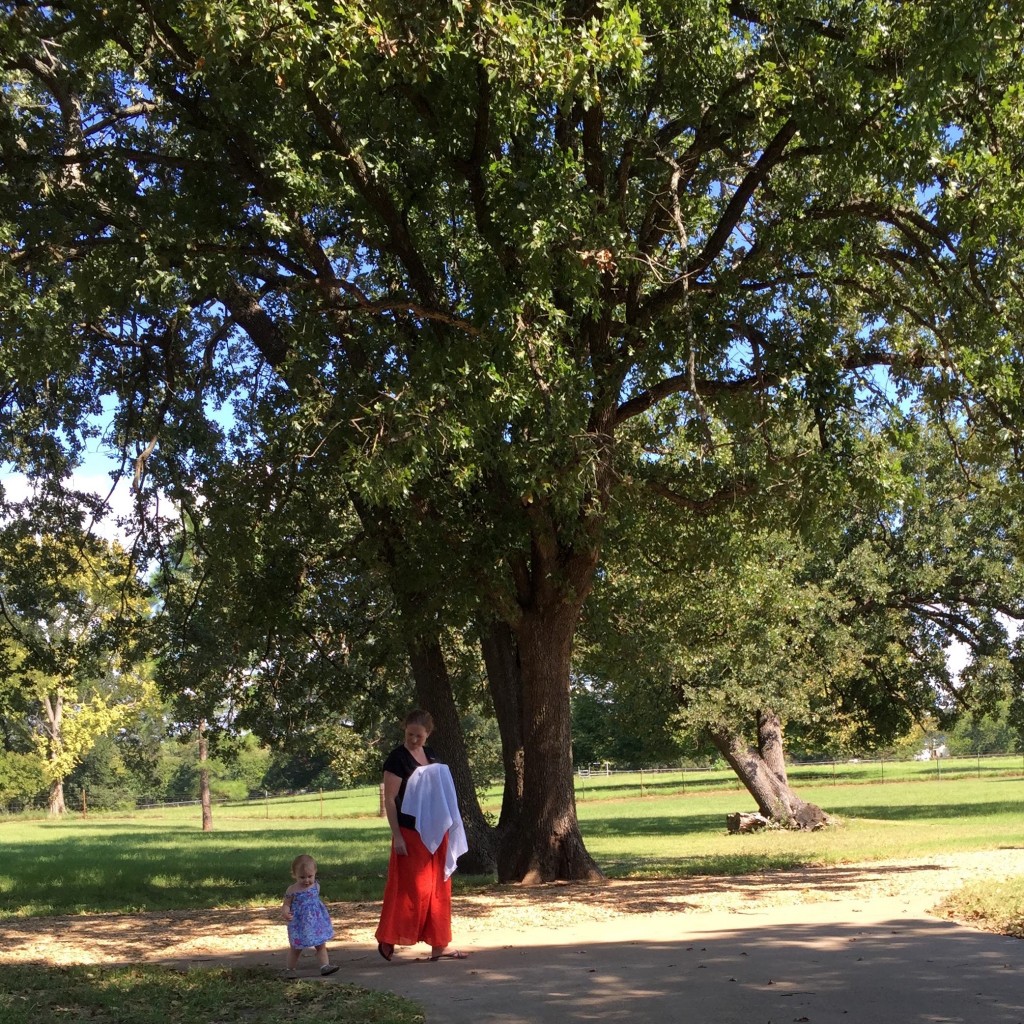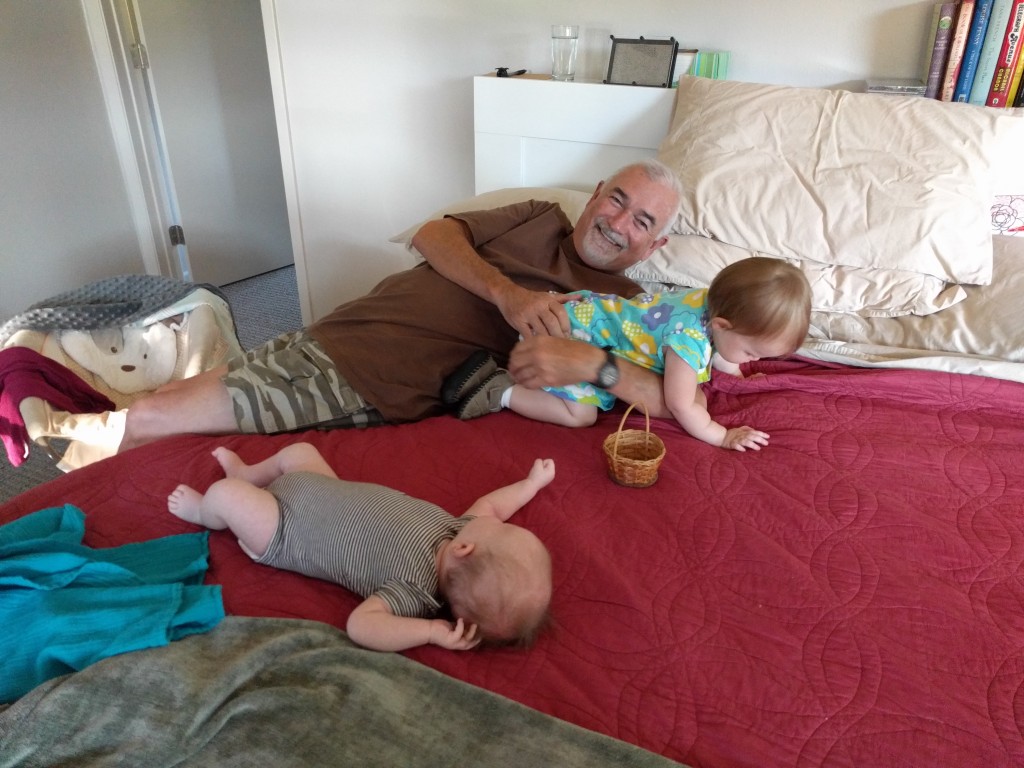 We were there because of Paul, but it was really Annie's trip. She was old enough to enjoy for the first time many fine features of country living: mooing at cows, harvesting okra from the garden, riding in golf carts ("goff cah!"). She cuddled endlessly with Susu and read and re-read Brown Bear and Good Time to Eat. She sat in and pushed around her toddler-size chairs. During the last hot week of summer, she played in the lake, the sprinklers, and a washtub with the hose. She strolled around the grounds and lit off down the gravel drive like she was making an escape. She sampled new-to-her bread products: banana bread, cornbread, and scones. And a good thing, too, since bread is pretty much all she wanted to eat. She did a clog dance on the buffet while she mooed at cows, and decided that ceiling fans were stars.
At six weeks old, Paul's greatest trick was falling asleep on people, but he was the cutest little lump when he did. I spent quite a bit of time rocking him in his bassinet in our room, trying to keep naps going. When we got home, we were happy to let the small motor in his swing take over that part of parenting.
Yep, a trip for the record books.