To Annie: this is how you spent the day you turned 7 years and 1 month old.
You sit down at the breakfast table right on time and chat with us while Dad makes the standard morning pancakes. I cross my fingers in the sign language you invented to inquire whether you would like two ponytails this morning, and you affirm that selection. I gently extract yesterday's rubberbands, comb out the snarls, and re-tail your hair.
It's the home stretch of the school year, and you have a daily calendar of special events. Today you are to wear pajamas and bring a favorite book. I make sure you've got shorts and a tank on underneath your long-sleeve flannel—it's going to be in the 90s again.
We walk to school. You and Paul lag behind, heads together in your own world, talking about insects and plants. We find an owl feather as we approach the school. You notice that no one else walking up is wearing pajamas and do some positive self-talk. "Be brave, Annie. This IS pajama day."
You disappear into the cafeteria as the bell rings, and go on to your day. It IS pajama day, it turns out, and thank goodness, because it means we get a cute class photo from Mrs. Nuncio.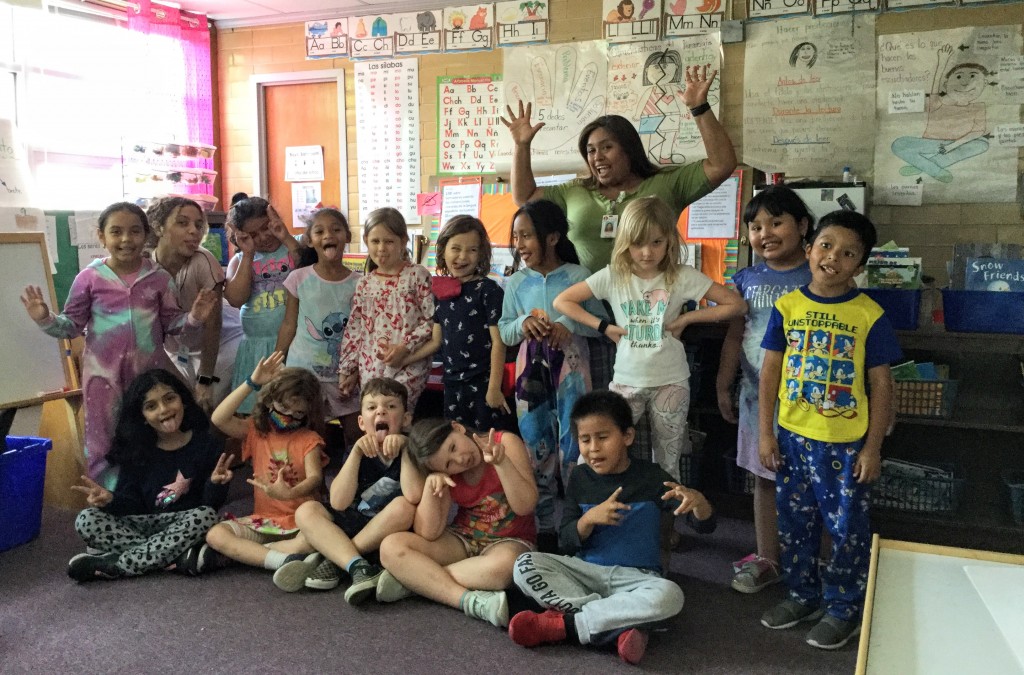 You all read some of your favorite books to the class. You report you read a full chapter of the 6th-grade-reading-level book Framed. "Are you SUPER impressed, Mom?" Mmm…hmm.
On the way home, you walk with Dad and listen with interest as he tells you about colorblindness, and rods and cones. You catch up with Paul and I as we scavenge mulberries. You both collect as many as you can hold to make potions or paint back at home, and happily engage in mess-making while we pull together dinner.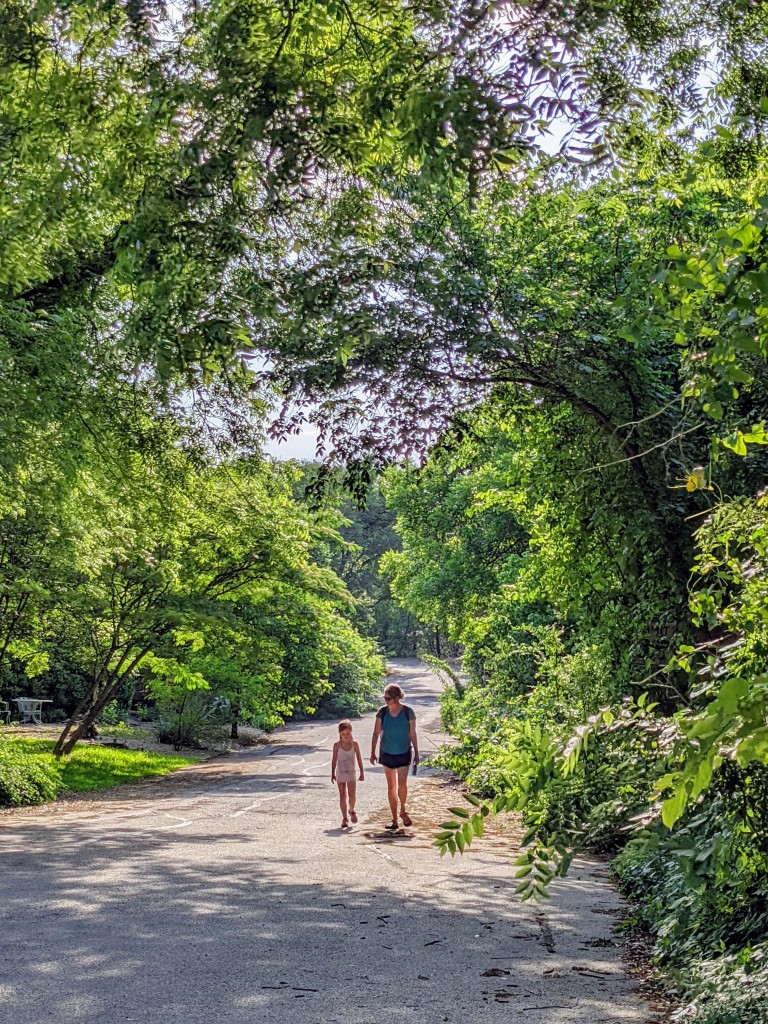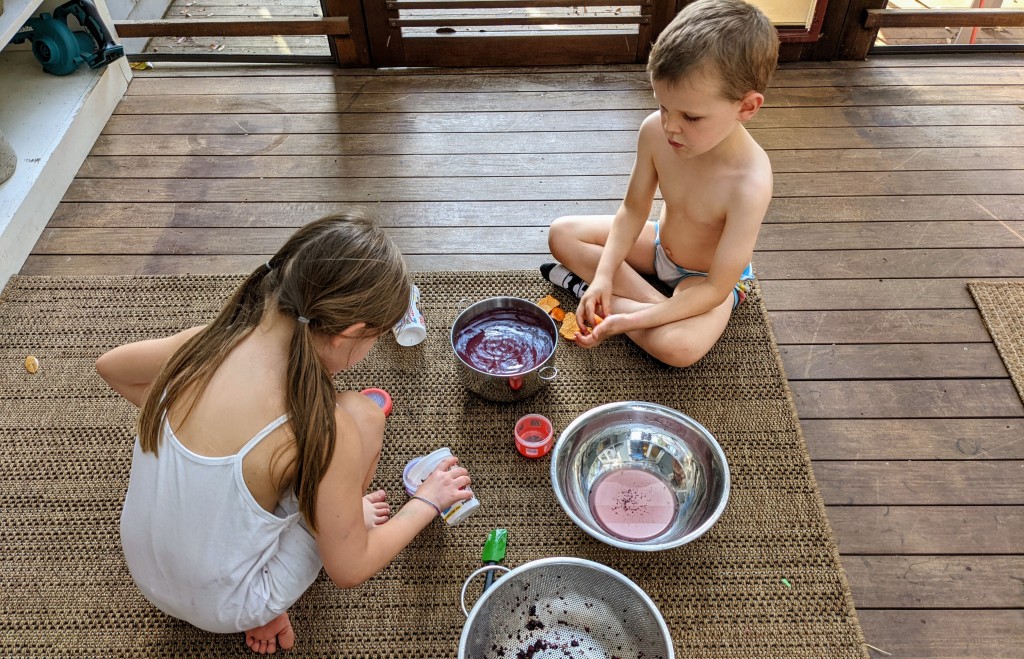 We eat a simple dinner, and you politely request 10 minutes of Monster School, an extremely stupid youtube video with Minecraft characters. Blech. Sure, 10 minutes, but clean up your paint potions first. You do.
Bathtime is bubbly, and you and Paul pretend there are sharks and orcas and build Arctic mountains, an ongoing game. Out and dry, you climb up to bed and put on clothes for tomorrow. Dad reads you Fox in Socks—still great—and we say goodnight. Goodnight!