To Paul: this is how you spent the day you turned 4 years and 2 months old.
You show up at 7:06, having slept hard and well after our weekend of camping. I offer a cuddle, but you tell us gravely that Annie needs to see us. We head into your bedroom to find her busily minding her "shop" of toys and assorted merchandise. You are her assistant, and taking your duties seriously. You politely request your five little doggies to make into a doggie train and industriously assemble some elaborate Duplo machines. When your doggie train delivers you a toothbrush, you use it, and head downstairs for breakfast.
You and Dad weigh out 25 grams of dried mango strips for breakfast, and then you plow through a few handfuls of frozen pancakes. It's time for your run: you tell Dad you want to go wherever your toes will take you. Turns out it's across the newly-renovated "secret bridge" across Blunn Creek. Nature calls halfway through, and you execute a subtle public pee. Good skill to have.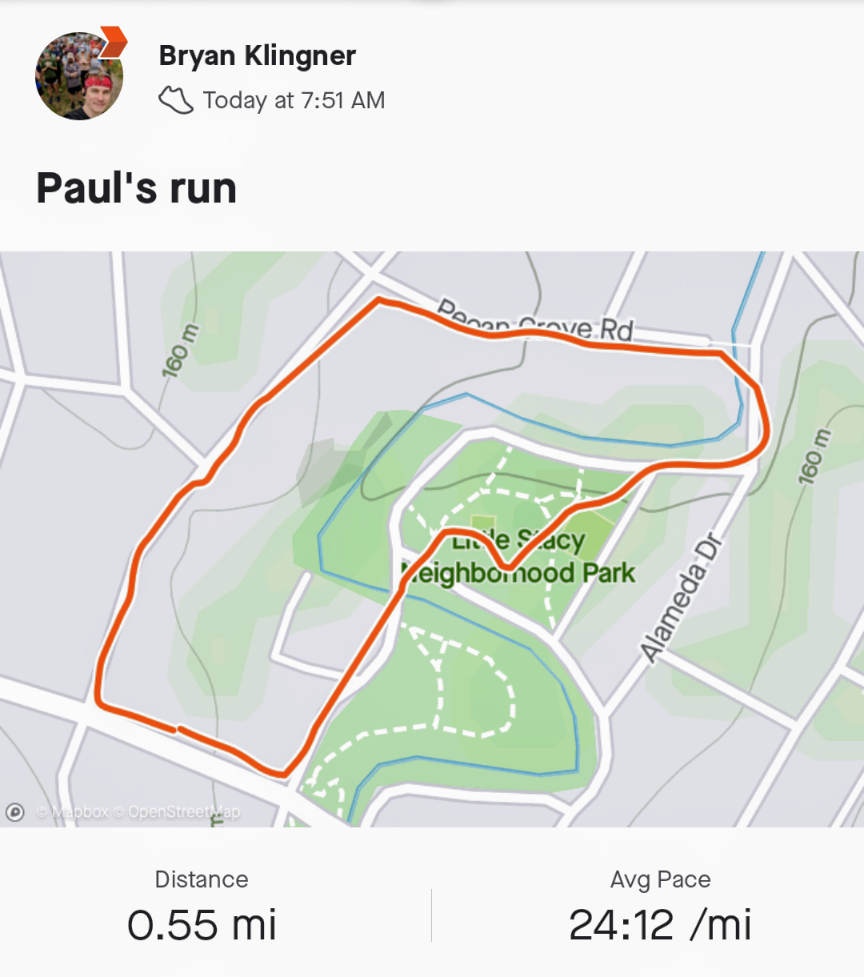 School time. We load up, and talk on the way about learning to cook our favorite foods. Ms. Patricia meets you and Annie. You put on your mask without prompting and accept a dollop of hand sanitizer. Annie spritzes the bottom of your shoes with disinfectant, and you disappear into school. As usual, you have a morning Mandarin lesson. You later report, "We FINALLY know how to say thirteen. Shir-shan."
You play and learn and eat and spend time on your tablet rather than napping. Usual day. Dad picks you up a few minutes before five, and I see you when you burst onto the back porch, where I'm paper-macheing a turtle shell for your Halloween costume. You consider helping but opt for the swing. You rejoin me in the kitchen while I finish up dinner, eating blackberries at the counter and posing math challenges for me. "What's nineteen and eighteen? What's four and four and four and four and ten?"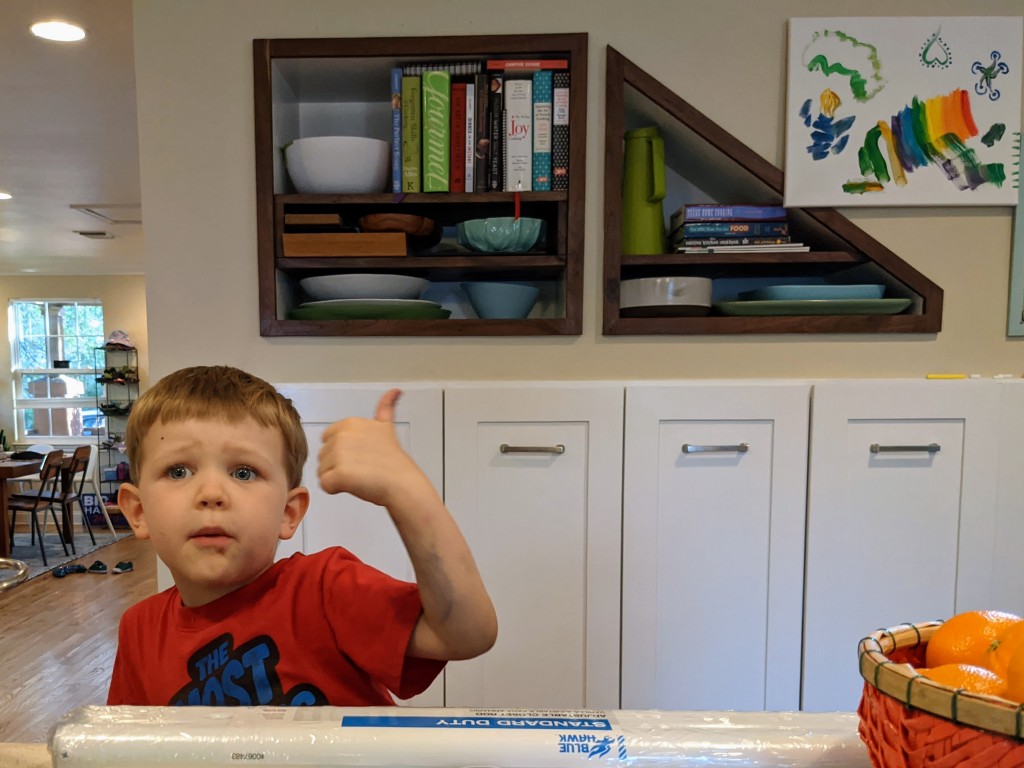 Dinner is served: deep dish pizza, one of our pandemic faves. Annie proposes a dinner tradition like Max and Rose have, so we light a candle and hold hands and talk about something good that happened today. Yours: "I got to play with Shae for NINETY DAYS. No," you correct yourself, "EIGHTY DAYS." (Shae is, you told me this weekend, your favorite friend at school.)
Upstairs for a bath to wash the paint off your legs (who knows), and there is just time for an episode of Let's Go, Luna, another wholesome educational offering from our favorite media outlet ever, PBS Kids.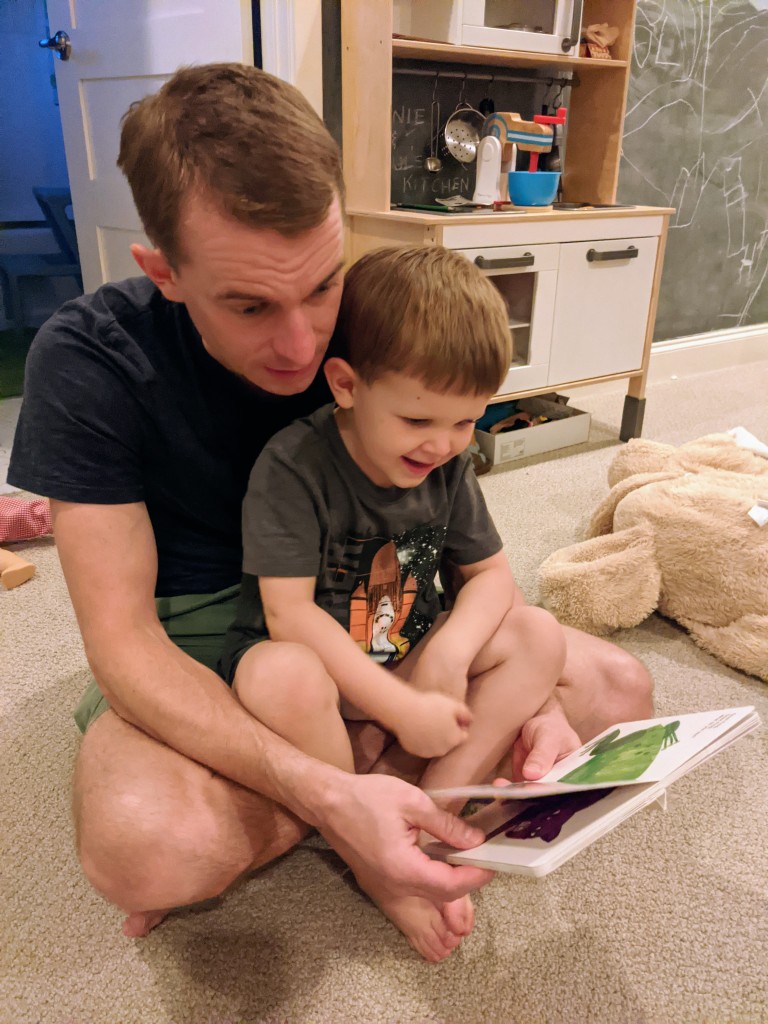 When it wraps, you ride a velociraptor (Dad) to the bedroom. You bounce off the walls for a minute before accepting Annie's offer of a toothbrush, and to check out a book from the library in her store. Brown Bear, Brown Bear is your selection, an old favorite not tapped in some time. You present it to Dad and settle in. Book concluded, you race a couple of toy cars into your bed, and merrily play and talk to yourself while I read a chapter of a bedtime book. I say goodnight. "But I'm still working on a project!" you tell me. Despite this, I turn down the light and close the door, and Dad and I listen to you clicking Duplo together until you fall asleep. (She wrote, optimistically, ten minutes later.)