To Paul: this is how you spent the day you turned 3 years and 3 months old.
At 6:15, you emerge at the top of the stairs while I'm making coffee. "Mom, my bee-bee wants you!" Go back to bed, Paul. You go back to your bed, or Annie's, or something. I see you again at the door of your room around 6:40, pants around your ankles. "Can you help me pull my pants up? I went potty like a big boy all by myself!" Great job, Paul! Go back to bed. You sort of do.
At 6:55 you and Annie are deep into rambunctious play. I come in and suggest we get started on our lists, so we can go check and see if our water froze into ice overnight—we put cups outside last night with a centimeter of water in them as an experiment. It's 29 degrees. Motivated, you declare that you'll do your list by yourself today! A big improvement over yesterday's 30-minute morning yell-a-thon. You pass the tantrum torch to Annie and pick out a delightful outfit for yourself, get your teeth brushed, shoes on, and head downstairs on your own. I hear your faint calls from downstairs about cheese in the refrigerator and your water cup—it had not frozen—and head downstairs to join you, giving Annie space for a full meltdown.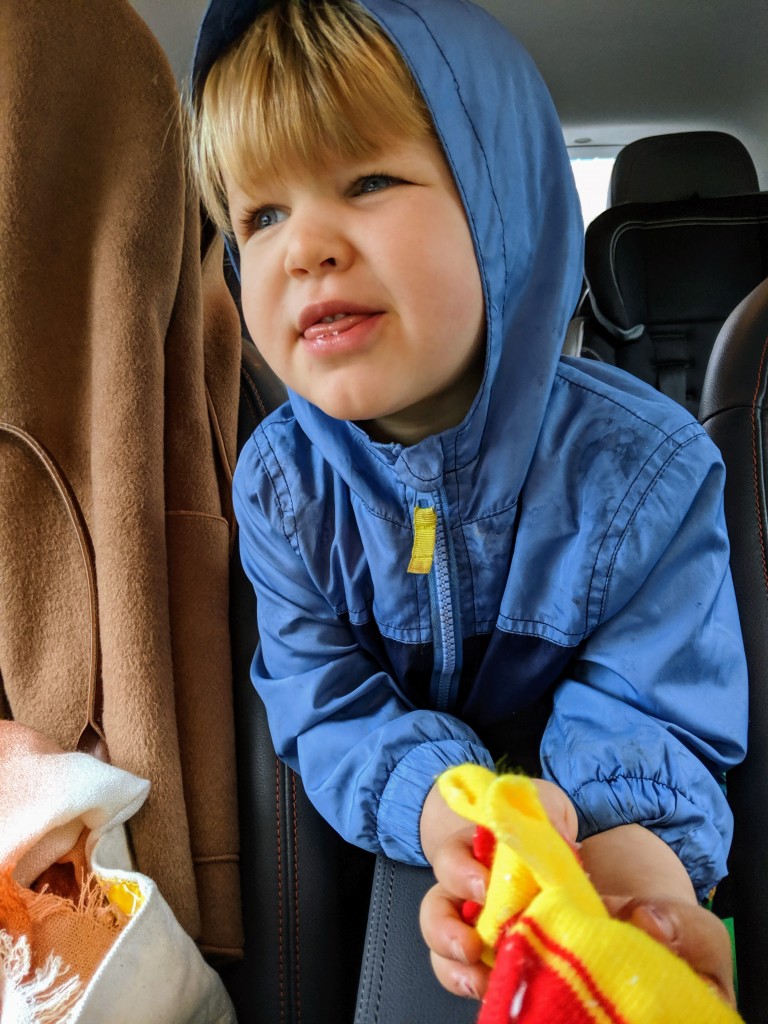 You munch cheerfully through breakfast and supervise my tooth-brushing. I carry you to the warm car at your request, and we drive to school, chatting in the car about trash day and buildings and whatnot. We pull up in front of school at the same time as Silas's family, oh my goodness. You rush in and bid me farewell with zero drama.
You have a day. Who knows what happens? I know you weren't on the playground since the windchill never rose above freezing, so there was probably some stir-craziness involved. I find you eating Cheerios at 5. You pack them up carefully, by the fistful, into a plastic cup to take to-go. Amazingly, your giant clown shoes, four sizes too big, are still on your feet. We head across the hall to get Annie, who is jealous of your snack. You immediately try to share it but are rebuffed. We make it down the hall, up the stairs, out the door, and I carry you to the car while your daredevil sister runs across the freezing sidewalk in a light dress and bare feet.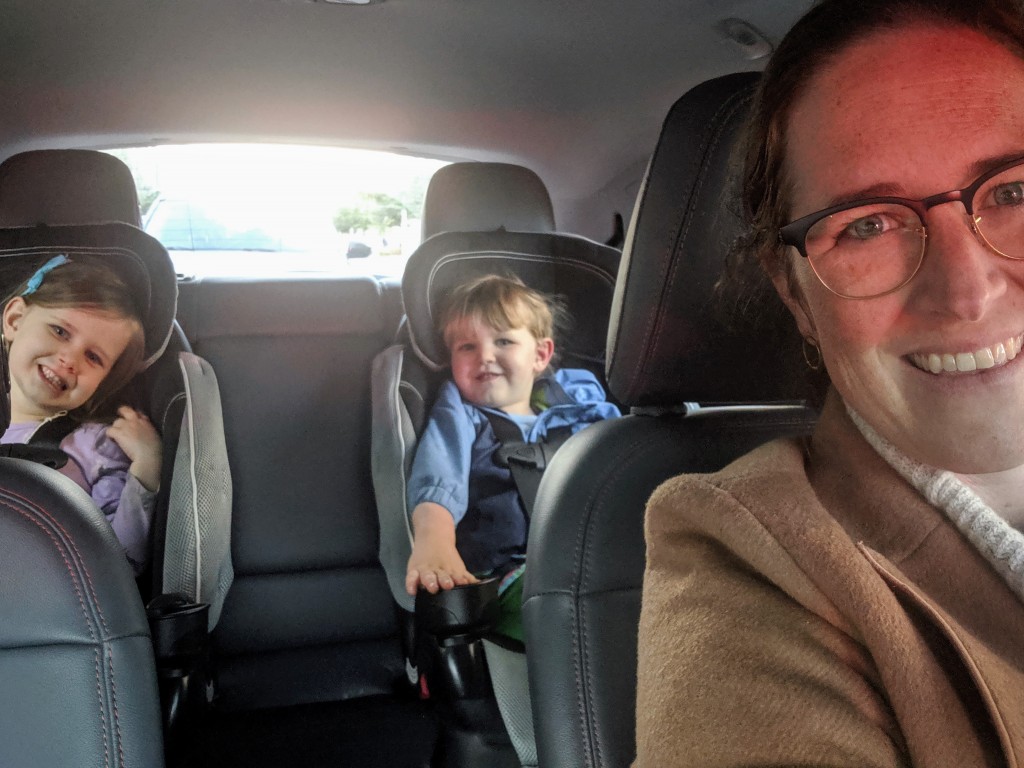 We arrive at home. You help me get frozen mini-pizzas out of the freezer, and feed Sous a generous cup of food. You lean practically your whole body into the dog food bin to scoop it out of the bottom. Dedication. You and Annie set the table with tiny bowls full of grapes and green paper plates.
We eat and open a stack of mail. The holiday solicitations have started to arrive, so we get to have some fun with free stickers and calendars and return-address labels. You eat a popsicle and adjourn to the couch to fight Annie for the World Wildlife Foundation catalog full of stuffed animals. What a genius way to solicit donations.
Time to head upstairs! You let me brush your teeth while I explain how a dentist fills cavities. We manage a pee but not, I realize now, a hand-wash. Guess I should have explained ebola, too. You are excited to put on a new shirt with snowflakes, and we pause for a musical interlude: dancing around the room in the dark and singing Jingle Bells.
For your bedtime book, you pick out the one about a goldfish coping with death. Annie gets Gertrude McFuzz from Yertle the Turtle, and you elect to read Pete the Cat (classic version) over a made-up story. So we do, and you actually go to bed without too much complaining. But you do need socks. And a drink of water. And then, wait, your doggy needs his pajamas, and they need to be green, but oh, we don't have green, so how about blue? Okay. I close the door. You open it: your dog has come out of his pajamas. Okay. "I need help putting on my blanket." Okay. I let my voice get a little bit testy, the boundary you seem to need. Really this time. Goodnight.